Market is flooded with 360 degree cameras. These come with a dual or single lens. The quality of single lens cameras is said to be better. Given here are the best selling user-friendly 360 Degree Video Cameras.
VSN HD Camera Kit
Interesting feature of these cameras is the wrap around full degree lens that allows capturing everything around.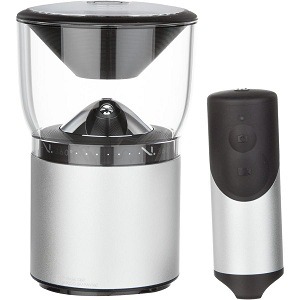 Giroptic i0
Can be attached to the smartphone. It comes with lightning connect and USB C. This video can capture video in 2K. It has a 195-degree lens and duo sensors. Content can be streamed to different social sites such as Facebook, YouTube and Twitter.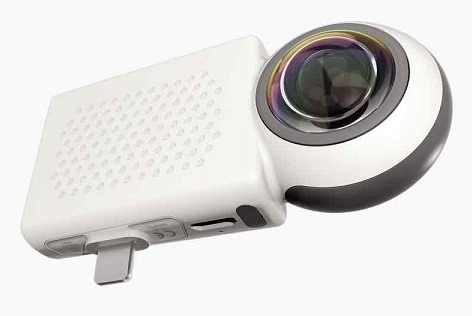 360fly 4K
This camera has a single 240 degree fish eye lens. It also comes with 64 GB built in memory. Other features include gyroscope, accelerometer, WiFi and Bluetooth connectivity.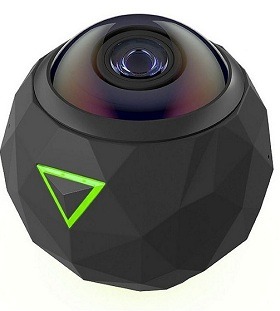 Insta360 Air
It works with Android smart phones. It can capture video in 2K and images in 3K. Content can be shared on social media sites.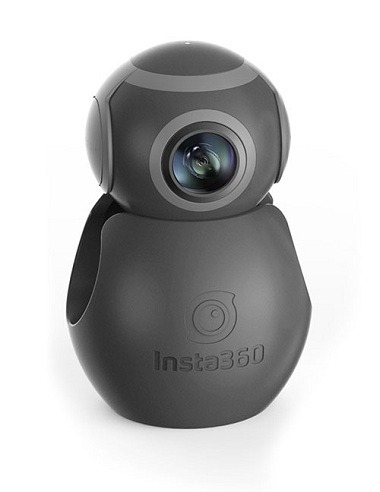 Ricoh Theta SC
It can capture spherical images. This can be connected to the smartphone and controlled with the app.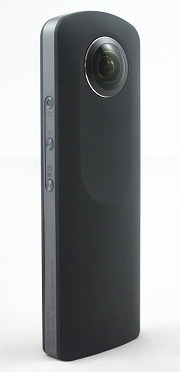 DETU OEM
The wireless 360 degree panoramic sports action camera can be connected with the mobile devices give the best video format and comes with multiple view modes.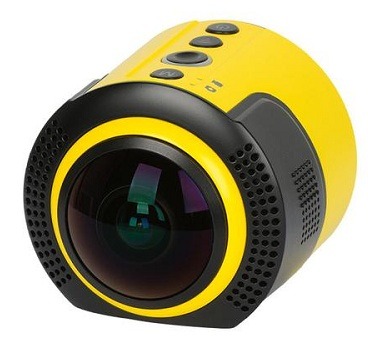 Insta 360 – 360 degree Sony 8 MP CMOs
This camera with dual lens 360 VR is one of the best selling cameras. It gives crystal clear pictures and video. There is a fisheye lens for capturing the 360 degree video.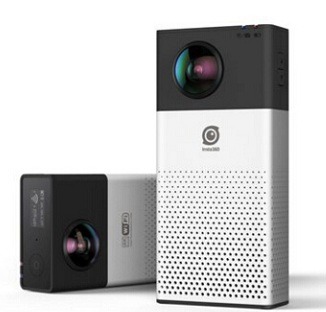 Samsung Gear 360 degree
This spherical camera gives best motion pictures. Real moments in time are captured.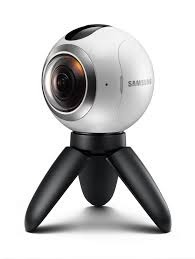 Kodak PixPro SP 360 4K
This camera is splash proof and has 235 degree lens. Two cameras can be paired to capture full spherical content. Mobile app and stitch software are bundled.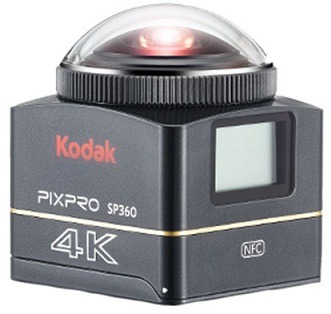 LG 360
Cam records 360 degree videos with 3K resolution. There are two 13 megapixel sensors and 200 degree lenses.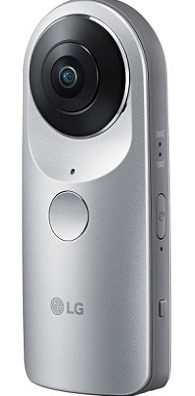 More and more brands and businesses are using 360-degree content to promote their content. 360-degree cameras are available in different price ranges to suit the budget of different people.
The Ultimate Guide to Allie 360 Live Streaming with VR Video Camera
Virtual reality's popularity is growing. Allie camera launched at the beginning of this year, and it is not only used for surveillance but is capable of recording events and also virtual reality videos. Allie 360 camera lets the user capture events in 360 x 360 degrees, and we can share the videos on social network sites such as YouTube or Facebook.
Introduction to Allie 360 VR Video Camera
Allie 360 VR video camera can be used for many purposes. Kids or pets can monitor in real-time. It is possible to create and also live stream 360-degree video content with this camera, and it can be uploaded to YouTube. Other industries in which this can use are education, real estate, entertainment, hospitality, etc. The VR content created with Allie 360 VR video camera can be watched on mobile devices also. The recorded 360 VR video can be accessed from the gallery and can be shared to Facebook and YouTube.
Allie 360 comes with two lenses back to back. It features the 8-megapixel camera and inbuilt microphones and audio compression. The internal storage provided is 4.7 GB. The camera can connect to the 9v external battery bank. It is also possible to store the data in cloud allie.camera. The camera is WiFi, and Bluetooth connectivity enabled, and the images can share immediately.
The videos are recorded by Allie camera with 2048 c 2048 resolution. The company also offers VR headsets that have to purchase separately. The camera can be paired with the smartphone also. This camera is comparatively cheaper than other professional VR cameras available in the market. The camera also features night vision
functionality which is not present in many similar cameras. Enabling it is easy and is done just by turning on or off or setting to Auto. The recorded 360 footage can save in the cloud. Cloud is the server that stores the video footage, and the videos can be accessed, and it is also possible to see the timeline of recordings. The cloud recording can save on the device also.
How to Set up Your Allie Camera
To set up Allie camera we will need the camera, a power outlet and there is also need of an internet connection. Allie's home app needs to download. It can be downloaded either from iTunes or Google Play. Create the account, and you will be sent a confirmation link to your email. Confirm it, and they log in to the app account.
Plus the Allie camera into power outlet. Allow the green light to turn on. It takes a couple of minutes. The light then turns blue, connect the camera using the app. To use the camera, you need to specify the WiFi and the camera name. Place the camera in such a place that it can cover every corner.
How to Set Up 360 Degree YouTube Live Streaming with Allie 360 VR Video Cameras
It is possible to live stream 360 videos on YouTube using Allie camera. Setting up is very simple. The content provider first should visit the YouTube.com website. Open the account setting. Find the 'View additional features' and see that the live streaming option is enabled. After this go to the Allie app and click the streaming button.
Open the Allie camera app and look for the live stream icon. Give a name to your stream and select the video quality. Now the video will be live-streamed on YouTube. The stream can share with the friends and other interested people.