Another member of the family of Apple, i.e., Apple HomePod is going to roll in the market. Simply it can be described as the smart home speaker just like Amazon Echo and Google Home. But there might be the additional and advanced features that others can provide. The daily routines, making the smart home by operating the home appliances and playing music can be done by commanding the voice assistant 'Siri.' It is already well known as it is playing a role in Apple devices.
The user can enjoy the services of Apple HomePod just by saying "Hey Siri" play that song or anything.
Release Date:
It is going to arrive in to the market of US, UK and Australia on 9th February and the online booking is opening from 26th January.
Features of Apple HomePod
45 million songs of Apple Music can be accessed by using the Apple HomePod just through voice command.
AirPlay feature will allow the users to enjoy the music from their iPhone to play on Apple HomePod.
The equipped A8 chip will enable the Apple HomePod to perform by existing according to the room.
All the devices of the Apple can be connected to the Apple HomePod.
Multi-room audio can be supported with the help of W1 chip.
The everyday tasks can be completed by commanding the 'Siri.'
The most advanced algorithm will be used to deliver the smooth music from lower frequencies through continuous analysis of music.
The music according to the user taste will be played by collecting the skipped music and like music.
The use of multiple HomePods in the same room will generate stereo sound by balancing themselves automatically.
Through AirPlay2 the communication of the speakers will take place when the HomePod is connected to multiple rooms.
The weather forecasting, sports, traffic, and news can be generated by the Siri through Apple HomePod.
HomePod can be used to send and get the messages just through voice where the received messages have been intimated by Siri.
The iPhone calls can be made or received through HomePod as the Hands-free activity.
The lights can be turned OFF or ON and can cool the room by giving a hands-free voice command to the Siri as 'Hey Siri turn off lights etc. that makes a smart home.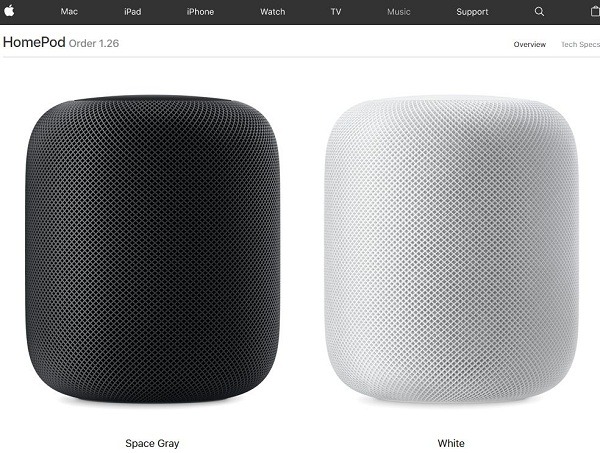 Specifications of Apple HomePod
Height of 6.8 inches and the width is 5.6 inches.
It is available in space grey and white.
The six-microphone array has been equipped especially for far-field Siri.
802.11ac WiFi with MIMO and direct guest access is available.
Bluetooth 5.0 and the in-built power supply are available.
The frequency range is 50Hz to 60Hz.
It is compactable on all Apple devices like iPhones, iPods and iPod touch, etc.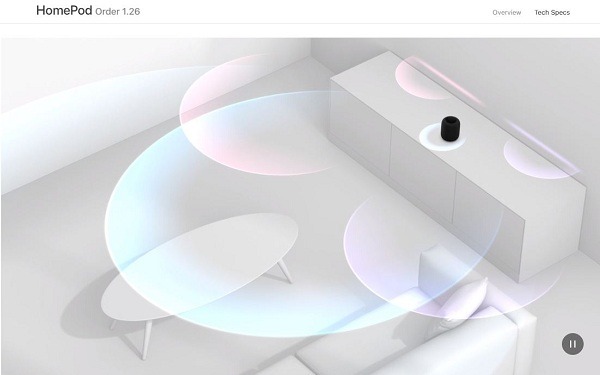 Conclusion
Apple HomePod is presently available in specific countries like the US, UK, and Australia. The others should wait to get the Apple HomePod as it takes little bit time to launch. But it is going to be the much-excited device as it coming from the most trustworthy brand ambassador 'Apple.'