Why should we give Live streaming to Churches? Everyone has doubt, the reason behind this people's desire is, to watch Sunday Services on Live Streaming for those people who are not capable go to Church watch and worship God directly.
There are several reasons to Live stream Sunday Services. The easiest way to drive your church service to outstretch is driving through Live streaming. Many bloggers tried this Live streaming technology in churches, by the result increased the Gospel outreach and membership. Here are the Top 10 Ways Churches Using Live Streaming services.
ChurchStreaming.tv: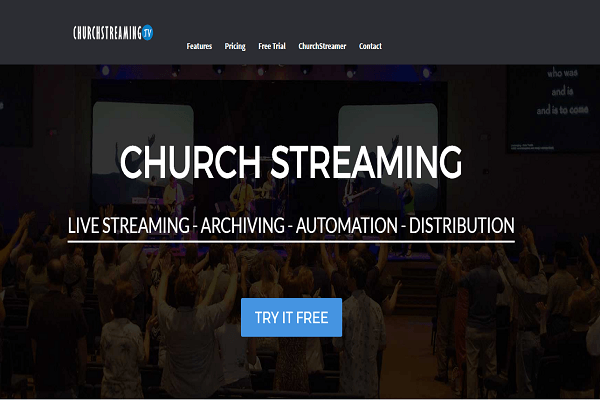 Churchstreaming.tv is the best streaming service provides video streaming that fulfils the needs of the church. It supports Roku tv, Apple tv services, but Apple tv may require additional equipment. It supports mobile devices with iOS and Android, extended functionality of audience analytics.
The special features of Churchstreaming.tv are automatic updates, Video archiving with playback, social media sharing through online, ad-free, online campus interface and embed video into the website, expanded when ministry grows, special equipment needed.
DeCast: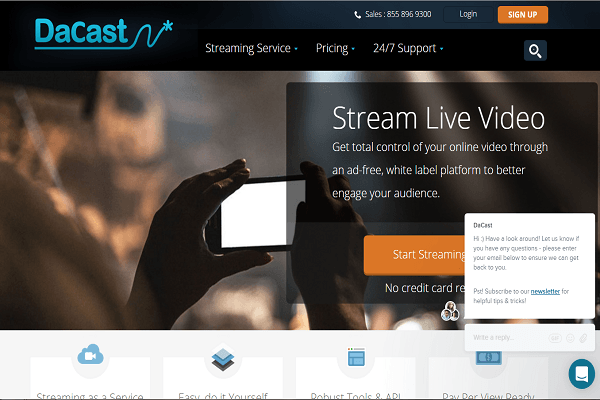 DeCast offers high-quality streaming service platform, professional way of online Live on demand services. The starter plan includes 100GB bandwidth and 20GB storage, email support.
DeCast offers specialised features like CDN powered by Akamai, White label, Live and Video on Demand service, company logo and watermarking, Social media support of Twitter and facebook. It gives support Customer support, audience analytics and mobile device support.
Worship Channels: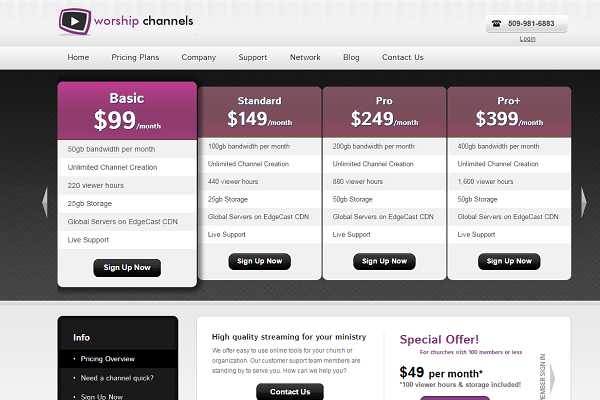 Worship channel team keep on innovating new front end functionality for the development of their services. This is a Ward winning channel for Video Live streaming for churches.The basic plan sad-free50GB bandwidth, 25GB storage per month and 220 viewer capacity online.
The plan includes the features like ad free, automatic updates, live streaming, video archiving with playbacks, audience analysis, mobile device support, special equipment needed.
TruthCasting: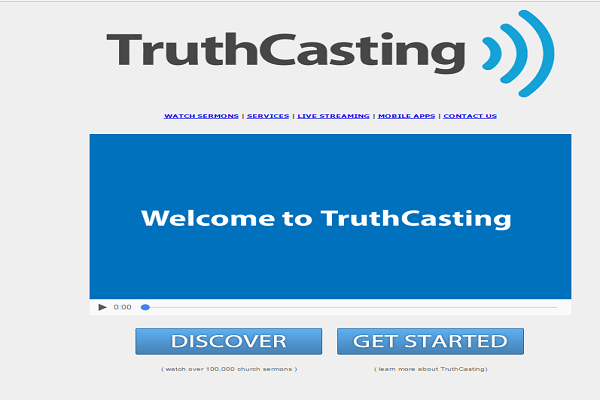 TruthCasting provides unlimited views of Streaming don't bother about extra charges. The cost of the plan depends on the member and the prices. They do support high-quality video content, extended their features to Amazon's web services.
Features of TruthCasting are unlimited bandwidth and storage, ad-free, embed code for integration to website, compatible with iPhones and iPad's and provides telephone support.
Christian World Media:
Christian World Media.com provides live streaming services for churches, Worships for nationwide Webcasting technology. Three packages available for Christian world media, the basic plan gives 50GB storage, 25 online viewers capacity, Roku compatibility, social media integration support content delivery networks.
The special package gives iOS and Android integration, live chat, online bible integration, prayer request logins, cloud recording and real-time analysis.
Ustream.tv: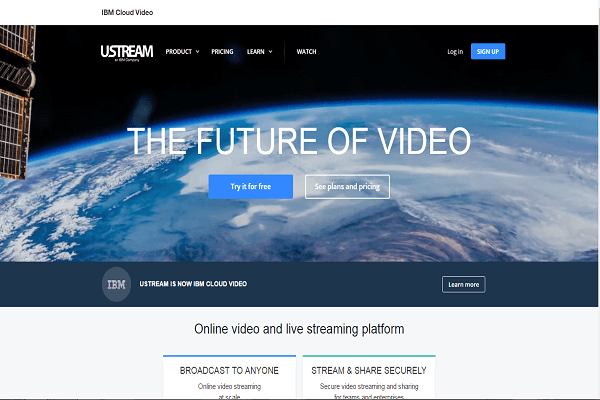 Ustream.tv is an IBM company, which provides end to end cloud based live streaming services. It gives 30 days free trail for every user. People who are using Ustream.tv services they do not have limit or capability to stop ads while live streaming is going on. So, they should take care of ads on your window.
Paid plans allow HD live to stream, no add interruption, social media integration, embed code for video integration in websites, mobile compatibility, video uploading, live playlists while looping and real-time analytics.
SermonCast: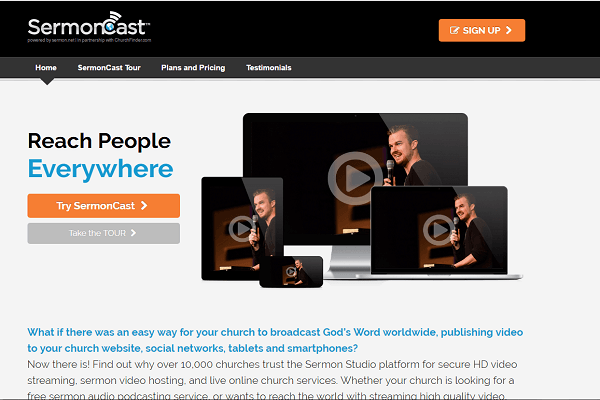 Sermoncast provides audio casting and live video casting services, you should choose whether the church needs audio support it provides and video live streaming with all special bundles of monthly subscription charges.it provides pay as you go bundle pay for only consumed data and the certain amount of storage.
Sermoncast also supports audience analytics, if ministry increases expandable plans, device automatic updates, live streaming, embed video into website ad free, live streaming, mobile support, online campus interface.
MyChurchWebsites: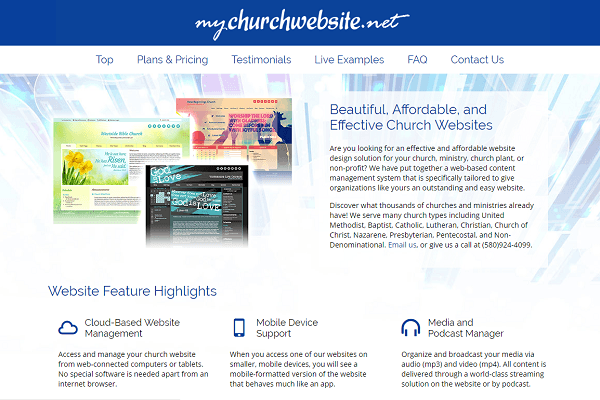 My church websites is a high-end website designing company that also offers video live streaming services for churches. This offers only one plan $49 monthly subscription, offers 250GB of bandwidth, ad-free, mobile compatibility and social media integration.
Whereas free pack offers this services but you are forced to give space for ads while live streaming is going on which cause disturbance to an audience.
BoxCast: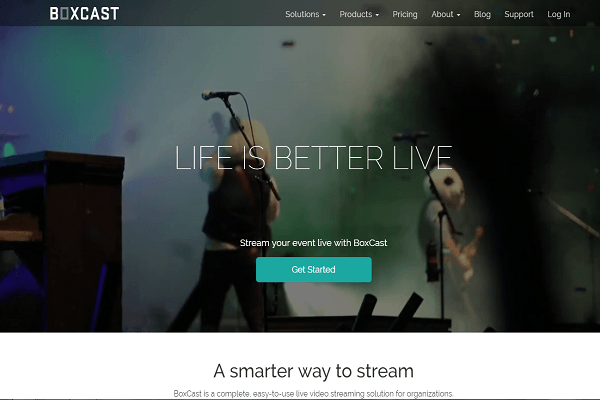 Boxcast is a TV station in a box which offers to stream through any camera anywhere and anything. The main goal of Boxcast is the video goes directly video stations through distribution servers. Box cast provides hardware streaming solutions, but software streaming solutions are more flexible.
The monthly plan offers real-time monitoring online updates, live streaming, video archiving with playbacks, Roku, Apple tv support, expanded when ministry grows, special equipment needed, Embed video into websites.
StreamSpot: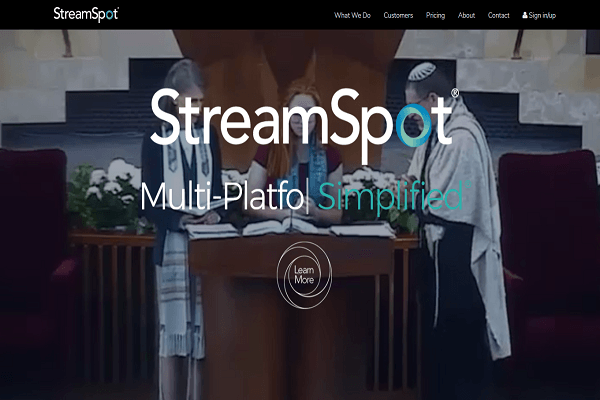 Stream spot is designed simple, if you do not use before the streaming it offers high quality of live video streaming or a veteran broadcaster. This offers pay per use plan which means pay as how much you consumed.
The basic plan of Stream spot support set up support, real-time monitoring, live streaming, video on demand, mobile device support, video archiving with playback, ad-free, automatic updates, expanded when ministry grows, special equipment needed, the monthly cost begins from $30.
Conclusion:
This is an ultimate guide for Top 10 ways churches using Live streaming services, make a decision choosing any of this. All of the websites providing Live video streaming service to the churches a extend members to worship, Gospel outreach and create a path to participate in Sundays ministries and events.