About Coca-Cola Brand :
The Coca-Cola company has started the multilevel marketing strategies around the world. Marketing strategy starts and depends on demographic regions and nature, the culture of the country . Nowadays small kids, youngsters everybody fond of Coke not depending on their age. Many of them don't know the origin of Coke where it has started and how it makes.
We should have an idea about this. Coca-Cola has launched in the year 1886 in the United States. The oldest brand from America and the age of Coca-Cola brand is 130 years.This brand has introduced several types of soft drinks all around the world.Businesses spread their brand through vending machines,stores ,in Malls and various areas worldwide.
They reached common people also with different advertisements . Coca-Cola all marketing strategies became powerful so they started global level marketing.
Coca-Cola Digital Distribution Strategies:
Let's Get More Social – Stop Phubbing Around: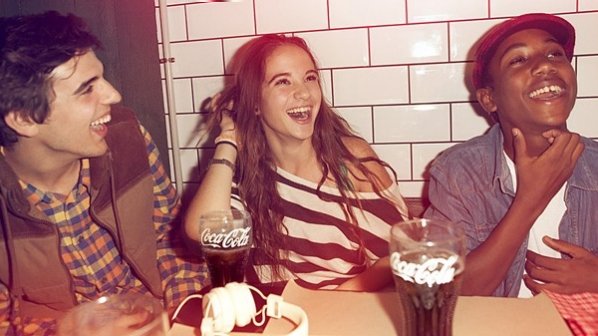 ● This is the most popular approach to all YouTube channels.
● This video advertisement was online for past one year, and it has got 22,357,673+ views.
● The caption of this Ad enjoys every moment of your life until the last drop of your life. Let's get more social in sharing everything with loved persons.
● Let's Get More Social Ad gets more viral in last year online through Social Media. Through some innovative thoughts, Coca-Cola brand reaches the typical audience.
Coca-Cola Happiness Machines:
● This is the best distribution strategy that was implemented by the Coca-Cola.
● One type of vending machine placed in all centres like colleges, offices, public malls, companies, bus stations and so on. Here you can find many kinds of concepts like Happiness Machines, good play machines, magic machines, friendship machines, couple machines and so on.
● Everybody should prove their relation in front of the machine and get a coke for free.
● This weird trick raises their brand popular in all European Countries, especially in London.
Coca-Cola's Anti-Obesity campaign – Magic Pills:
● This is one of the leading advertising about anti-obesity beverages with low calories and sugar-free.
● The new business approach of Coca-Cola to fight against with obesity problems.
● So based on this criterion this brand released a new Coca-Cola advertising this just who want magic pills they should travel to the destinations.
● Before reaching their destination, they should face some obstacles like staircases, barking dogs, carrying some weights etc.
● This finally captures a cam and motivates you should take some initiative activity does more for converting pills.
Juncture of Coca-Cola in Australia:
In 1982 Australia started buying the Coca-Cola canning and later on developed in Fiji and New Zealand in 1987. This Brand has supplies throughout the Australia.
In early days the Coca-Cola was very complicated to build in Australia as it is not much famous Internationally. But the juncture for this product in Australia came through the announcement of president R.W.Woodruff that the product should be in the hands of the service people of both men and women with no fixed price for the product.
This activity established in Brisbane to deliver in 24/7 for the Australian people.
Present stage of Coca-Cola in Australia: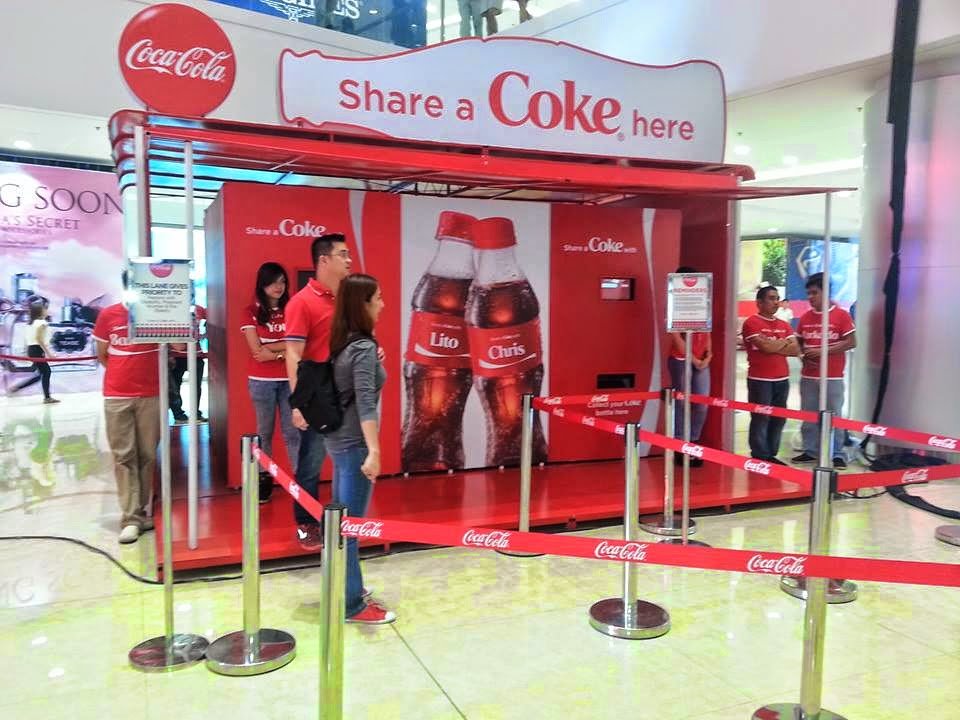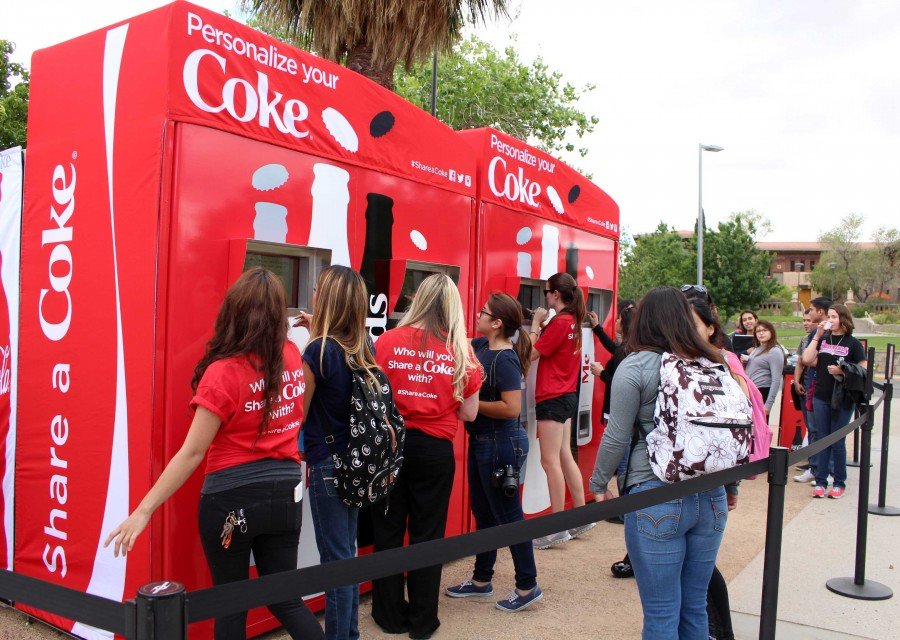 Now it supplies too many products like energy drinks, diet coke, zero coke, Fanta, kirks and mounts Franklin in Australia with the partnership.
Exploring Coca-Cola in Australia through Campaigns:
This company started an assignment of "share a coke" campaign getting the attention of the youth of Australia. This first branding campaign has reached a fantastic response in public and, they started naming cans about 150 varieties.
About Share a Coke:
In this project, they started printing the names of the customers which are very eye-catching and entertaining.
Campaign Results:
In just three-four months they got 7% young consumption, 5% more drinking coke,3% of sales transaction has increased, 4% of volume raised, Facebook traffic increased by 870%, received media impressions are 12,020,000, shared virtual coke cans are 76,000 and extra coke cans printed at kiosks are 378,000.
Once again started printing the popular names of Australia to draw the focus of the young people.
After this, they launched many campaigns like deep spring digital colouring and colour your summer, but the first campaign "share a coke" is the milestone for the reputation of Coca-Cola in Australia.
Coca-Cola Digital Strategies in China:
Coca-Cola has contributed massive amount on the China since 1979 by targeting the similar competitor Pepsi cola which is unexplored but very flexible local merchandise.
Failure of Coca-Cola in China Market
:
Communist party's in China has banned the international marketing as it demolished the income of that country.
Including this, the American people suffering from heavyweight at that time were 70%, and diabetes patients due this are 8%, due to this the soda products are vanished in U.S as well as in China.
Success Strategies of Coca-Cola in China Market:
After 35 years it returned back to China, it gave a twist for the Chinese people because they never encourage the foreign trading.
It's an awesome victory for the Coca-Cola Brand which never faced.
They trained the managers to announce about the trading fundamentals and the consumers who put this product for the market they used to advertise as it is a habitual drink of Chinese.
Finally, they tied up with the Chinese Government to get the unimaginable success in the China.
Along with these, they had launched a campaign of "share a coke" in china as in Australia,they replaced names with the music lyrics as it increased 10% volume and Internet pet names which acquired 20% volume increment.
Role Of Lyrical Campaign:
The lyrical campaign succeeded because the lyrics of music can be easily recognised, it's charming to here and to hum the song.
The brand of the drinking cans can remember for a long time.
Link for Role Of Lyrical Campaign

Coca Cola Brand in U.S Market:
Dr.John Stith Pemberton has started Coca-Cola in Atlanta, Georgia in 1886 may 8th since then it's showing an unexpected success rate for that Company Internationally.
R.W.Woodruff behind the success of Coca-Cola in the USA :
The main reason to establish fame for that company in the US is R.W.Woodruff the president of that company made a word to serve for American army with no boundaries for the price.
This is the key contribution by that company to become famous for worldwide trading.
After that, they had released different flavours with different names like a minute maid, sprite, TaB, Fresca, diet coke and zero coke on the brand of Coca-Cola.
To promote the product they had produced free samples for the consumers.
Publishing the product:
They published the product through the songs of "I'd like to buy the world a coke" and "have a coke and smile".
Campaigns by Coca-Cola in the USA:
They had initiated some campaigns like "share a coke" by printing the names, open happiness song to their product.
Coca-Cola Britain's best selling brand:
● UK First introduced Coca-Cola brand in 1900 with Charles Candler.
● Candler is the son of Founder of Coca-Cola.
● The major brands of Cola-Cola in the UK is Diet Coke, Fanta, Zero Coke, etc.
● Here most of the teenagers and youngsters are fond of Zero Coke.
● According to the survey of UK, the best-selling brand has become Coca-Cola.
● Greats Britain's best selling brand Coca-Cola is Diet Coke.
● Most of the British people know that Zero coke contains no sugars.
Campaign of Coca-Cola in British Market:
Coca-Cola in the UK started their advertising on TV channels, Logos, and images with their brands. In the UK, they did Newspaper Advertising also.
Taste the Feeling Campaign: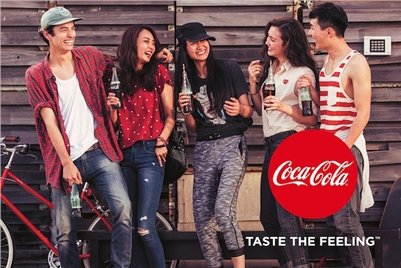 Coca-Cola's "One Brand" marketing strategy become in Advertising Campaigns.
Coca-Cola released all four types of Coke in one brand. That is Coca-Cola Light, Coca-Cola Zero Sugar, Coca-Cola Diet and Coca-Cola Life.
The caption of "Taste the feelings" and this introduced by Conrad Sewell in 2016.
Taste the feelings Ad has become more popular, and the market rate of Coco-Cola has raised for this Advertisement.
Interview with Jerry Wilson The Senior Vice President of Coca-Cola :
Jerry Wilson is the chief customer and merchandising officer of the Coca-Cola Brand. He gave a high- priced interview spoke about their company's engagement with consumers.
Exciting and challenging about their company is "it's a consumer's brand, not a company's name. For this, they spend a lot of time with consumers to know their needs to change.
His 23 years existing in Coca-Cola brand he faced the biggest challenge is "always trying to be as good as people as Brand". About his personality, he was a simple guy, always ambitious challenging for everyone.
Interview with Emmanuel Seuge of Coca Cola At the Web Summit 2014:
Emmanuel Seuge vice president, Global Alliances and Ventures at The Coca-Cola Brand.He speaks about a partnership of Coca-Cola with the other companies at Web Summit 2014; that organisation depends on the simple principle is"what the value we bring to you is what the value we bring to us".
Interview with David Butler Vice President of Innovation at Coca Cola:
David Butler Vice president of Innovations, to create systems and process which are necessary for Coca-Cola to produce much value as possible through innovations. We're still designing new things it just turns out to be more in the space of business models. The personal definition of change at his point of view "At Coca-Cola the way we think about innovation is regarding growth".
Conclusion :
The Social Media has played a vital role in publishing the Coca-Cola brand through campaigns. In China, Social Media icons are the most spreading media to publish a product.In 2010 it was in the position of 72nd biggest company in the US and its earned millions of dollars profit. Still, it's increasing its market level globally in high standards.