Q: Tell me about yourself and your channel?
My name is Mervyn Graham, better known as Daminous_Purity, an Internet personality, actor, and entertainer/model of various mediums and have appeared in front of the camera in both adult and non-adult films, and behind the camera as a voice artist. I am also an ordained minister. My channel is an extension of myself to which I joined the vlogging world in November of 2013 and soon began posting videos of gaming sessions, Q & A's, tag videos and Omegle reaction videos at times and a 3 part mini-movie called Interview with Satan. I also do various character videos.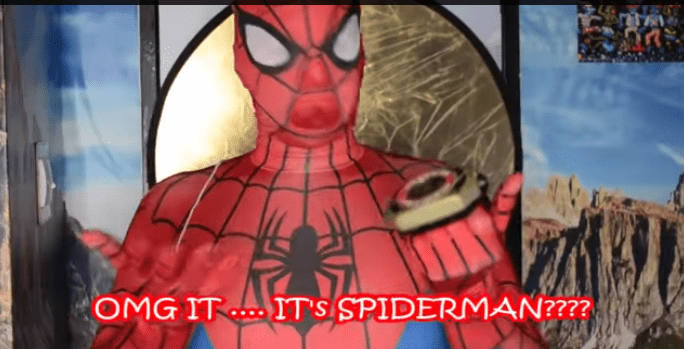 My channel is https://www.youtube.com/user/DaminousPurity
Q) How did you decide to start a YouTube channel?
After pondering it and discussing it with people who had messaged me for a while about bringing my own style of things to the viral world I decided to join the ranks of YouTube.
Q) How did your family react to your decision to start a YouTube channel?
My Family fully supported my decision to join YouTube as an extension to my being.
Q) Where do you get ideas for your YouTube Channel?
My Ideas for videos other than the gaming ones, I get from things around me, trends and thoughts and things I find people will like. I try to be unique in my videos and be me to a point without going overboard. Sometimes it could be an idea that just pops into my head walking down the street.
Q) How do you deal with negative comments on your channel?
That's a great question as I don't get any negative comments like others do. I think that's because the name Daminous Purity carries the mystery about it were people don't risk it as when you Google the name it reveals nothing where as names are supposed to have a meaning. But any negative things that would appear, I would thank the person as they still took the time to watch the video. If it is a constructive comment, then I take it on board and use it to improve my overall product.
Q) Difference between your Channel and other YouTube similar channels?
On my videos I try to be as real and honest as possible in my ways so that people can see I'm not some person acting a certain way. Sometimes I can be a bit too brutally honest in some of the things I say. But that is who I am in real life. What I've found is that each YouTube channel nowadays is a copy of another with each person copying the same videos and ideas over and over and people are not original anymore.
Q) What advice would you give to people who are thinking about starting a YouTube channel?
Go for it! But do it because you want to do it and not try to become famous overnight. It takes time to build a subscriber base.
Q) What is your favorite Videos made by you?
My favorite video would be the Superman's angry video as it based on the thought of a modern day Superman and how he's angry about how the world is always depending on him and how life is. I also have another where I did a Power Rangers tag video where I morphed into Spiderman by mistake.
Q) What's your most popular video on your Channel?
Daminous's Return !! Parody and Reality-based. Also, it is the return we all desire. https://www.youtube.com/watch?v=5IvkKrUnXg4 This was based on the Daminous character but also as a parody.
Q) What is your promotional strategy and future plans?
My promotions are mainly word of mouth and on my social media. I'm hoping to branch out into sponsors and collabs with other YouTubers and selling more merchandise, taking things to the next level and into becoming a guest at conventions.
These are the queries what we have asked Mervyn Graham. It is one of the topmost trending company to which Mervyn Graham was the founder.