GoPro HERO6 Review – The Best Action Camera with 4K
Good news! For all camera lovers that GoPro Hero6 Black is rolling with amazing features that filling the dead dreams of the camera lovers and shooters. Just wipe the old spiced equipment with extraordinary GoPro Hero6 Black by giving the long lasting life to the videography. Every time GoPro is bringing the innovative camera technology that completely immerses the users of being in the real world of imaginary. The advanced features are being emerged through the GoPro Hero6 Black.
What will be the exciting features of GoPro Hero6 Black?
Is it could be the worthy than other competitors?
To what extent it can fulfill the user expectations?
To fill all those blanks just go through the features that it has adorned the captured moments.
Extraordinary Features of GoPro Hero6 Black
2x the performance with high resolution:
The GoPro Hero6 Black records 60 frames per second that mean clips of 4k 2160 pixel resolution.
1080p 240and 4k60 can turn the highlights to playback with slow motion.
Enable quick stories:
Hero6 Balck transfers the video recording to the smartphone as the excellent video by automatic editing through GoPro app that can be shared on social media immediately.
High-quality image:
The optimized GP1 chip in GoPro will enable the users to record the smooth, high quality and stabilized video.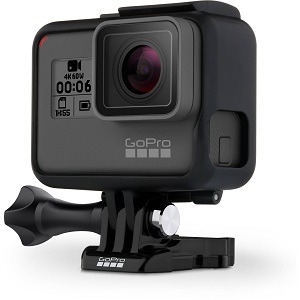 High-Efficiency Video Coding:
The simultaneous activity of saving the storage space by providing the high-quality video is available only through Hero6 Black through H.265 codec named as 'High-Efficiency Video Coding.'
Advanced stabilization:
The camera can be mounted to the gear and holding in hand can give the more sophisticated video stabilization with the smoother footage.
Water Proof:
The GoPro Hero6 Black is the waterproof device that resists up to 10 meters or 33 ft.
Elevating the footage at low lightening:
It gives the superior quality image even recorded in the low lighting conditions.
GoPro Hero6 Black Camera Specifications
Widescreen capturing of a video is possible.
The resolution of the photo is 12.0 MP.
JPEG and RAW are the supporting recording formats.
GPS is available.
384×2160 is the maximum video resolution.
Withstand up 33ft in water.
Stereotype microphone mode is available.
Microphone eliminates the wind noise.
Built-in display form factor is equipped.
The captured video is uploaded to cloud server through wireless activity.
The type of the camera is mountable.
It is available on GoPro shopping cart at $399.99.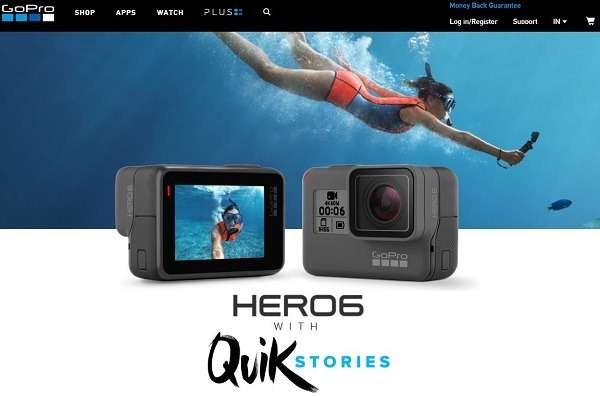 Conclusion
If you want to produce the creative video at an affordable price, then go on using the GoPro Hero6 Black which is more demanded in the modern video marketing and advertising world. Be the one to deliver the ultimate experience to the audiences as the professional videographer through GoPro Hero6 Black. Mount every captured moment in your hands by using this mountable camera.