ReelnReel.com Special and exclusive interview with "Gavin Byrne" Founder HostStreamSell
Tell me something about your company HostStreamSell and the platform ?
Before building HostStreamSell.com I was working on a project to sell stream-only video from a website and make it secure enough that nobody could download the videos. During this project, I learned the unfortunate fact that no video is 100% secure once you put it online. The focus to make sure the videos were safe from the most common ways which video downloaded which covers a variety of approaches from using tools like rtmpdump to browser plugins which can locate the URL of a video file for downloading. These things, which the average person who wants to make money from the videos. They have spent time creating doesn't think about or know how to defend from, and most of the off the shelf video platforms out there are more focused on making videos easy to share so when design choices are made regarding secure versus simple, simple usually wins. I then set out to build a platform from the ground up which would have as many layers of security as possible built in to protect video. The platform also includes functionality you would expect such as multi-bit-rate encoding and playback, seamless playback across devices, and finite access control. We also made sure to build the platform in a way which would enable easy integration with the most popular CMS frameworks out there, and our focus from day one has been on WordPress. I have created multiple plugins which enable our customers to get up and running working with our platform in a few easy steps.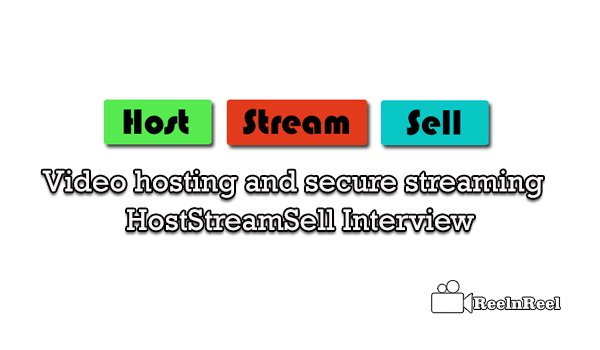 Why is Native video the future of content marketing?
It's giving power to the people! Instead of forcing everyone to watch a pre-roll video ad and annoy the majority of users watching the video, it's much better to allow users to pick and choose which video ads they are interested selectively. The advertiser gets views by users who are interested, the users only watch as they are interested in, and the supporting infrastructure streaming the videos is only using resources to stream videos users are interested in.
What to expect in the near future about Native Video Streaming & Monatization?
I think the shift towards standardising on protocols such as DASH across browsers is helping further the ease at which native video can being access to videos.
Tell me something about videos monatization and your platform HostStreamSell?
We provide everything our customers need to encode, organise, and create access options with control over stream-only versus stream and download as well as how long access will granted. Then our customers monetise in one of two different ways with our WordPress plugins on their website:
They use one of our plugins to sell access to their videos in an eCommerce shopping cart type manner which integrates with popular WordPress eCommerce plugins WooCommerce and EasyDigitalDownloads.
They use our plugin which embeds a video player on a WordPress page which they are protecting using any of the many WordPress membership plugins. The great part is our customers keep 100% of the revenue they generate from their sales.
What is HostStreamSell Monetization Model?
We use a SaaS (Software as a Service) model where our customers pay for the resources they need for their videos (storage and bandwidth).
How Customers can benefit using HostStreamSell?
Our customers keep 100% of the revenue they generate . We enable our customers to sell videos directly from their website to their customers, so they keep all of their customer information and deal with them directly. We use best in class encrypted RTMPS and HLS streaming, dynamic expiring links, generate separate video trailer files, and more all to keep our customer's videos safe. We make the process of using our platform with WordPress as simple as can be through our plugins We have a free 30 day no credit card needed free trial.
Thank you "Gavin Byrne" for your valuable answers to ReelnReel.com readers.
Visit : HostStreamSell