Live stream an event can access at any place anywhere in the world. Do you like to live stream an Event organised by you or some other event to showcase to your friends and family members? It's an easy task now, and you don't need external equipment to Livestream.Here are the Top Live video streaming platforms.
You can live stream an event through your smartphones and personal computers easily. One of the most common streaming platforms is YouTube Live streaming. If you are signed in your account, it takes few seconds to start streaming an event. Other than YouTube Live streaming we have some other free streaming platforms available in our social media.
Live video streaming platforms
Facebook Live:
Anyone with a Facebook profile or a Facebook page can create live stream the video. Facebook allows people to engage and interact people through live videos around the world. The broadcaster is live and the video appears in the news feed as an indicator that shows "Live". If he stops live also the videos stayed in the News feeds to watch it later. The Facebook live section can last up to four hours.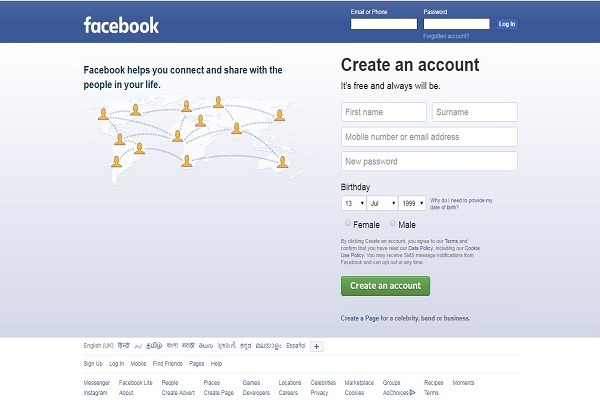 UStream:
UStream platform allows users to broadcast Live events and shows that you are online. It can accept more than 2 million live videos per month. UStream is popular for marketers, teams meetings, and broadcasters. It gives you other than social media facilities like fast accessing and many features. You can watch the online content without the need of any logins. You can get 24X7 online support from this site.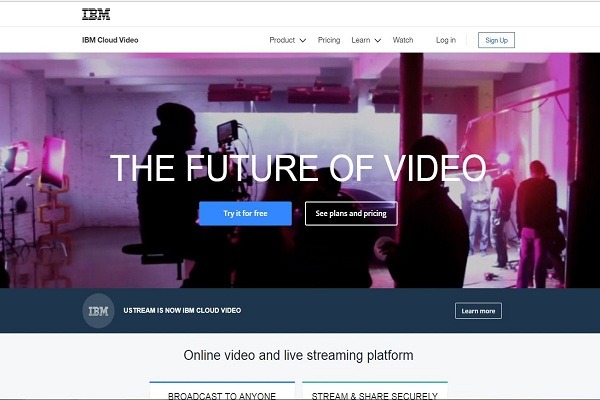 LiveStream:
Livestream is world's number one video streaming platform which can allow up to 10 million live videos annually. It provides outstanding, easy to use access to the customers. It allows the large variety of video tools, sharings, and media players. It accepts input from cameras through the smartphones, webcams, and camcorders. This is perfect for software, hardware and production houses communicate easily.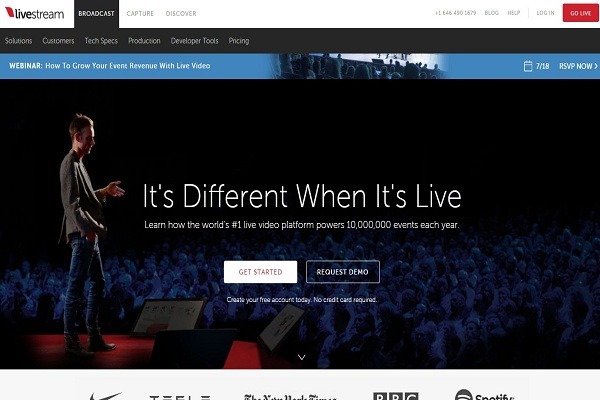 Periscope Producer:
Twitter pages use the Periscope producers to broadcast the live events. As compared to Facebook Live videos Twitter gives excellent quality of broadcasting features through periscope Producer. It allows iOS and Android devices, smartphone and other streaming devices for live video broadcasting.The Live videos in Twitter can be saved for later use or you can delete at any time from Periscope.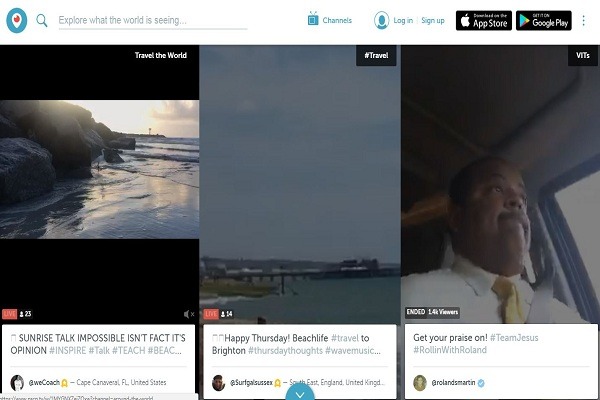 Twitch:
Twitch platform is mainly used by the gamers to live stream their games and does other function with the games. If you are a gamer it is perfectly suited to live stream the games and share to friends to collaborate. Twitch has membership in Amazon Prime card. It is demanded video platform anything related to a game can be viewed on PC and Consoles. It provides fast live streaming for free one month and some basic plans available on Amazon.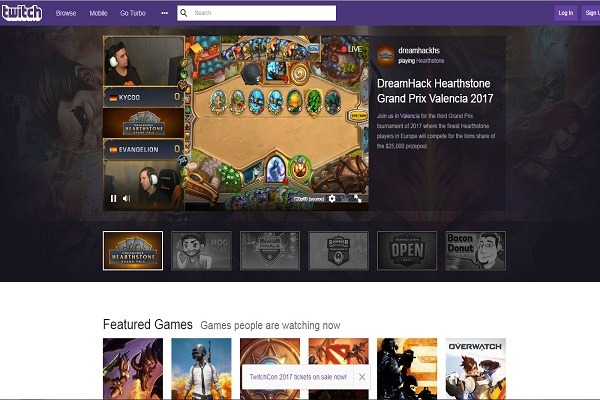 DaCast:
DaCast is professional video streaming platform which is used by professional to stream Live events. DaCast is the first video streaming platform so it has high in demand. It allows full easy functionality, 24X7 hours connectivity, easy to access and is commonly used by the large scale conferences. Here there is no option for annoying advertisements. So you can view everything that appears on the screen and demanded video streaming.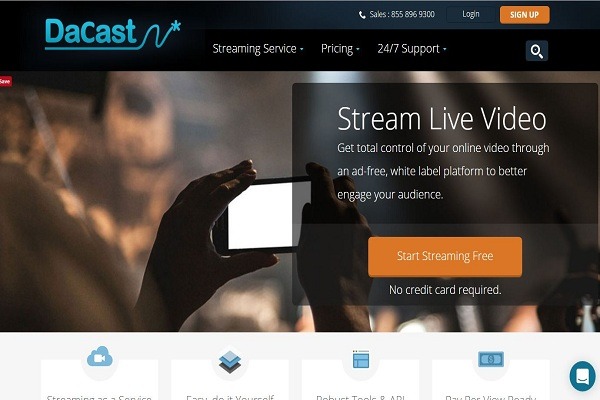 YouTube Live:
YouTube allows users to broadcast Live video at the same time Live chat to interact with the people. It offers interactive design, incredible analytics, tools, and communication platform.
It can broadcast live videos, recorded, edited and all types of videos by choosing "Live Events" option on Video Manager in your youtube channel account. It provides professional broadcasting, separate advanced options like scheduling, direct broadcasting from webcam, recorded video and so on.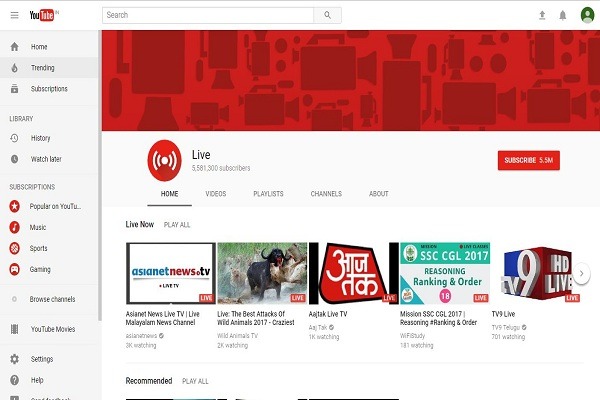 YouNow:
YouNow is the popular live streaming app for broadcasting videos directly from the webcam? It is mostly used as a fun app rather than professional use. Its free app can interact friends easily with the app through mobile phones and webcams. It allows chat as well as communication, promote content and many of the teens use this for security purpose. It is unpredictable for live streaming you can get some objects.
Bambuser:
Bambuser is easy to access streaming through mobile phones, webcam, and cameras. It used IRIS technology so it allows Live video streaming through Myspace, Facebook, Twitter, and WordPress. It allows free service for live streaming and social media friendly access to users. After live streaming video it can save videos in the app, can access through iOS and Android devices can watch it for later. It offers free, premium and basic plus plans for businesses.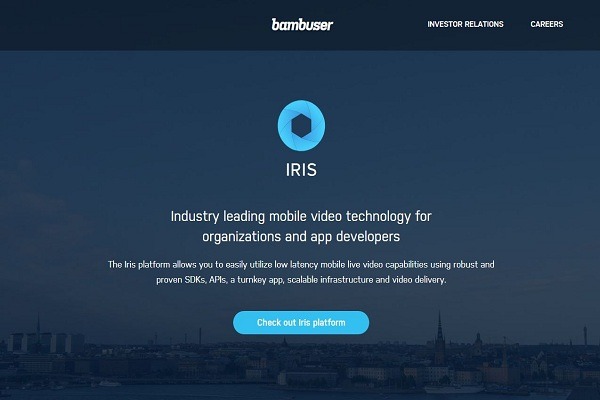 Instagram Live Video:
People who use Instagram can live to stream their video in the app itself through iOS, Android and PC devices. It is temporarily viewable on Instagram, once the live video ends it disappears in the Instagram. It allows communication through live chat, can view how many are watching, how many are live. If anyone in online will appear with a colored ring with a profile picture. Can tap on the colored ring and view the live video in the feeds. It has public, private and privacy option only the people who are friends list can view the live video.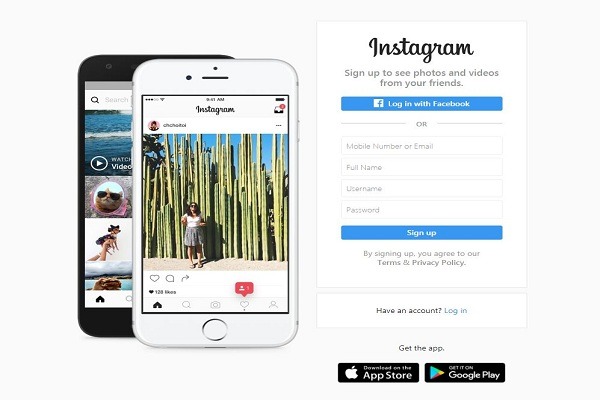 Conclusion:
Live videos are trending in the current generation. There are a number of live video streaming platforms available in the digital world. But here we have listed the top 10 Live video streaming platforms make use of this valuable information for reference.