Tell me something about your company LoopMe and the platform?
LoopMe is a mobile global advertising platform specialising in mobile video. We use artificial intelligence and data to optimize campaigns and guarantee delivers great results for advertisers great results, both on mobile web and but also in-app. These campaigns are run across both mobile and tablet in a variety of different using all video formats on the market, including native video, pre-roll, HTML5 and vertical video.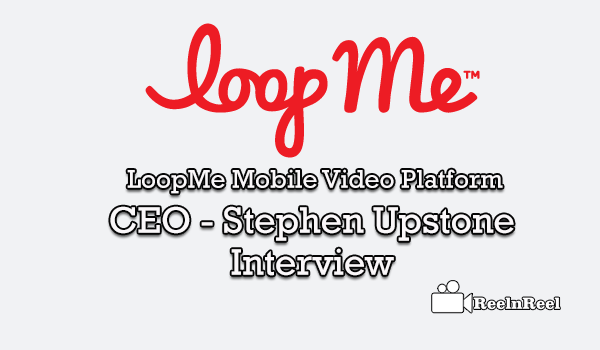 Why is Native video the future of content marketing?
Native Video provides a perfect opportunity for marketers. It produces interesting and engaging content that is seamlessly integrated seamlessly integrates branded content into the user experience. Recent studies have shown that while the banner has become less and less popular for marketers, both native and video are on the up. Video is an exciting space for mobile advertising as devices become larger, with better screens and software capabilities, and LoopMe is giving marketers a chance to get high-quality ads seen in the right places environments.
What to expect in the near future about Video Data Management Platform?
2016 looks set to be a tremendous year for LoopMe is going to be an exciting year for LoopMe and the advertising industry as a whole. Both the creative and data management teams are Our innovation teams are continually creating fantastic developing new formats which content that make ads more exciting engaging and interactive for consumers., safe in the knowledge that these ads will serve to the right devices at the right time.
Just as excitingly is the development of Artificial Intelligence is the latest innovation to impact on the ad industry. No longer reserved for science fiction movies, AI and machine learning are giving give marketers the opportunity to reach the right audiences they didn't even realise they had the right time, in the right environment. AI Optimization works by using existing data points to identify trends and engagement drivers and implementing learnings on each campaign. , extrapolating results, before returning these results into the campaign. Rather than these results only being discovered retrospectively, LoopMe's AI means campaigns can are be optimised in real-time, leading to better VCR and CTR results delivered during the campaign's run.campaign.
As users begin to embrace more connected devices the number of data points expands, allowing LoopMe to offer even more precise targeting and better optimisation. On top of this, as time progress and LoopMe expands, the number of data points available will only increase. That means LoopMe will start seeing even better optimisation results in the future.
Tell me something about video's monetization and your LoopMe platform?
Mobile video is the fastest growing digital advertising format, and for a good reason.Until recently video didn't seem like a viable option for marketers on mobile, who favoured the more condensed and punctual banner. More recently, however, advertisers have seen how valuable video can be. Video can give consumers a more complete and immersive brand experience, all from their most personal device palm of their hands. Advertising leads to higher engagement rates and better campaign results for advertisers, particularly compared to banners or static formats.Video advertising also supports publishers as advertisers often pay higher rates for premium video inventory as opposed to a banner. Video advertising also gives publishers greater financial opportunity. Rates for video inventory can invariably be higher, and when advertisers are willing to pay more for a better advertising opportunity, the situation means both parties benefit. LoopMe's full suite of video formats takes this one step further by having the technology to monetising any publisher site – no matter what content they have, be it editorial, video-based or otherwise, there is the opportunity to host fantastic advertising content.they can host video advertising which complements their offering.
How can Users benefit from LoopMe?
Loopme is continually striving to deliver new and exciting creative formats which positioned in front of relevant users and audiences. By improving advertising targeting through artificial intelligence LoopMe ensure users not targeted with adverts which are not engaging or relevant. By providing high-quality advertising, publishers can fund their content, ensuring users can access these resources for free. Loop me is continuously striving for new and exciting creatives placed directly in front of suitable going through a process of transformation and by serving relevant and inspiring content. Publishers, especially news outlets or apps, need streams of revenue to avoid having to put up paywalls, and advertising, being engaging and engrossing, means that he doesn't happen. Creating this content is, therefore, exciting, as it says wins all around!
Visit : www.loopme.com
Thank you Stephen Upstone for Sharing your thoughts with ReelnReel.com users