The Top Ones in the Race of Over-the-Top
Understanding OTT and OTT Platforms
The full form for OTT is over-the-top. This technology was used initially for the devices that go on the top of a cable box to give the users access to TV contents. This new technology allows the content to be delivered to the users through an internet connection in place of a traditional cable/broadcast provider. This technology uses an application or service to pass the contents to their users; thus, bypassing the traditional distributions. These technologies and applications are mostly related to media and communications; and thus, they are much cheaper in cost than the traditional cable providers. For example, some of the very common names in OTT platforms in India include Amazon Prime Videos, Netflix, HotStar, Zee5, Voot, Viu and many others.
Indian OTT Platforms (2022) – Statistics Speak!
As it is clear from various reports that the Indian OTT market mainly comprises of content streaming services. This market, as per reports, is likely to get a hike in recent years and will be ranked among the top 10 markets in the world.
The market size, as per a report by PWC, is estimated to grow up to USD 823 million by the year 2022. The report also stated that the Indian video OTT market has entered the growth phase of its market lifecycle, and is supposed to outperform in the markets globally with a CAGR of 22.6% in the period of 2017-2022.
Top 10 Most Popular OTT Platforms in India (2022)
Since Indian video OTT market has been outperforming in the global markets for quite some time, here is a list of the top 10 most-popular OTT platforms in India in the year 2022, which one must try:
Amazon Prime Video:
Just as Netflix was launched in India; Amazon came up with their new OTT player in the market called the Amazon Prime Video. The subscription rates are currently Rs.999/year.
As per the internal reports by the Director of Content at Amazon Prime Video, India has the highest accounts for prime membership, and is a growing very fast among all the 16 countries where they have launched it.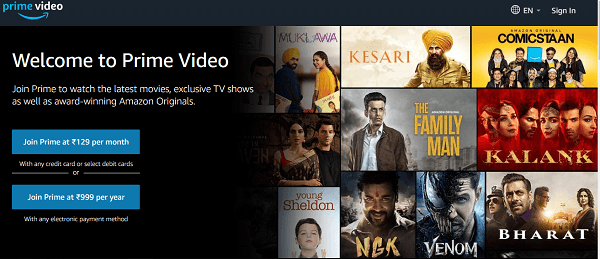 Hot Star:
The video streaming platform called Hot Star by Disney Company is getting a record viewership of 267 million in its recent inception in the Indian market. The venture is a subsidiary of Star India, which was officially launched in February 2014.
During the launch time, this application generated a whopping high of 340 million views for the ongoing IPL and World Cup series 2015. The Hot Star platform is accessible via many modes like websites and mobile apps on Android and iOS devices.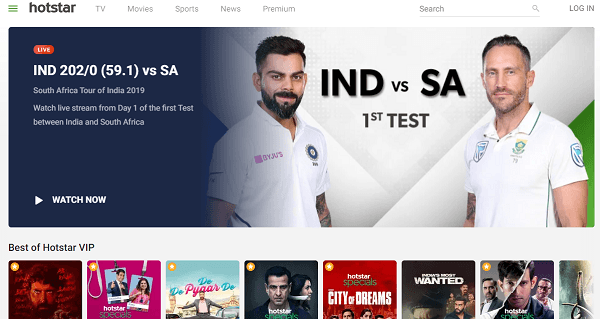 Netflix:
One of the biggest OTT players in the Indian market is Netflix, which was launched in the year of 2015. The Company is headquartered in USA, and is now available in many countries including India.
The subscription charges range from Rs.500/month to Rs.800/month. They also provide one-month free trial as well. The reason behind the wide usage of Netflix globally is their strategy of advertisement-free content streaming in India.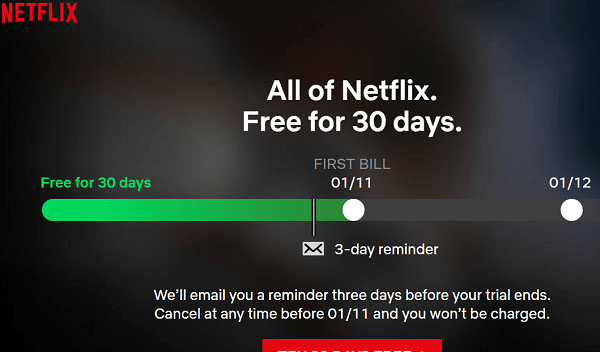 Sony LIV:
Launched by Multi-Screen Media in the year of 2013, Sony LIV has been doing well in the market. The player provides its viewers with both free and premium content.
To go an extra mile, they have also partnered with SPI International to bring seven international television channels belonging to different genres in order to attract more audiences. The subscription is as low as Rs.99/month.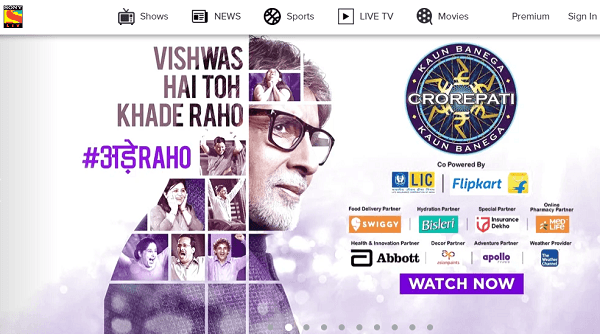 Sun NXT:
The Sun TV Network has been lately trying to expand its presence in the OTT segment with the name, Sun NXT. The Company has been earning some major growth through its OTT segment.
The Company majorly launched its digital contents in four languages – namely Tamil, Telugu, Malayalam and Kannada in the year of 2017, but lately it has expanded the content library to many genres and languages based on subscriptions.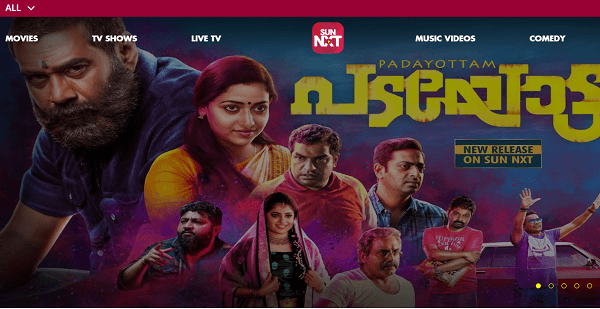 ALT Balaji:

This OTT platform is an advertisement free subscription-based service provided by the Balaji Telefilms Ltd.; the content consists of both films and television productions by the Company.
They telecast over 32 original shows in varied languages right from Hindi, Gujarati, Bengali and Tamil for a subscription charge of Rs.300/year.
They are coming with the idea that over the time, customers will pay for the content they want to watch; and thus, ALT Balaji provides them with diversified contents belonging to not only different languages but also from different genres.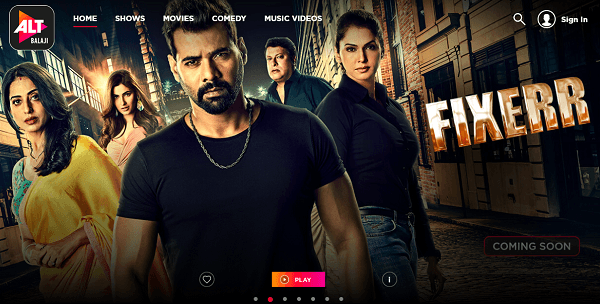 Viu:
Charged with a subscription amount of Rs. 99/month, Viu was launched in India by a Hong Kong based PCCW Media Company named Viuclip. This is also a video-on-demand service for those customers, who like to watch advertisement free content as per choice and likes.
They also telecast fresh Bollywood and Indian regional movies over 10+ languages giving the users a 17,000+ hours of content viewership.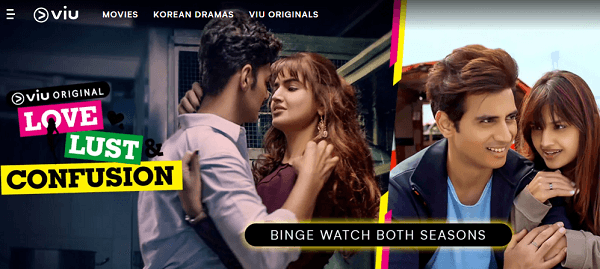 Zee5:
Launched by Zee Entertainment Limited, the Zee5 is an OTT platform for expanding its operations in the digital segment as well. They provide both Indian and International content over 12 languages, which majorly include Hindi, English, Bengali, Malayalam, and many more.
They charge a subscription of Rs.99/month for a premium viewership and provides with 1,00,000+ hours of content, which includes both the TV shows as well as web series.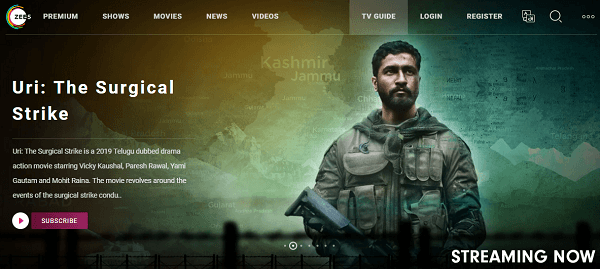 Voot:
Viacom18 launched its digital segment by the name of Voot, which is basically a video-on-demand platform. Belonging to one of India's largest growing media networks, Voot offer its audiences a variety of choices for content.
Its contents include a range from COLORS, MTV, Nickelodeon and many more. Also, they have been aiming at capturing the fresh and new age contents without costing much for the subscriptions.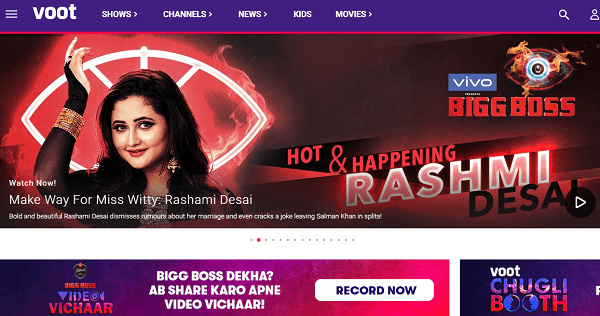 Eros Now:
Eros International launched its digital segment in the year of 2015 with the name, Eros Now. The platform telecasts contents both from their parent firm's library along with some original segments as well.
The languages that the platform caters include Hindi and English, and have a user base of over 80 million registered users.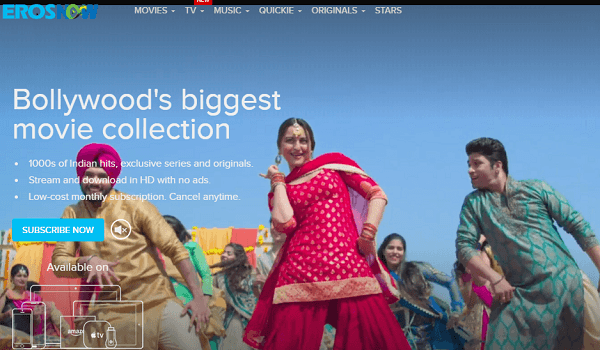 End Note
This new technology has over the time disrupted the entire traditional model of cable service providers, which has changed the entire face of the entertainment industry, especially for the young generation. As a result, there is a rising conflict between the companies that provide similar services in the industry. The good part being a great choice offered to the viewers, who are getting a great dose of at-home entertainment!