Think of all the most successful people you know. It could be a Kardashian, Swift, Di Caprio, Knowles, Tarantino, Scorsese. It doesn't matter – there is one single thing that links all of these people.
Do you know what it is? It's video. Despite the incredible singing voices, acting/directing skills and possible good looks of the list above, they aren't anywhere without video.
The video gives us an insight into the lives of the rich and famous (and in return makes them more rich and famous). Video creates beautiful art. Video extends the format of amazing music. The video does a lot for us and the modern world is increasingly leaning on video as a crutch. It's a massive multimedia plaster that can both expose everything and fix everything.
So if you've got skills that full under the bracket of video – it could take you very far indeed.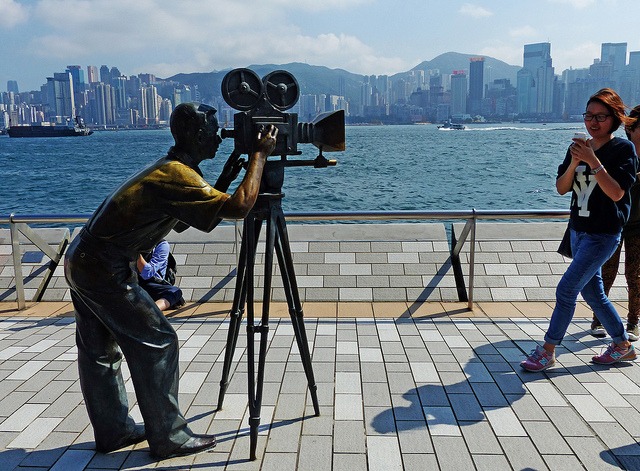 No matter if you're an actor, singer, dancer, director, comedian, editor or cameraman, you should teach yourself what a good camera can do for you. You should learn how to respect it and use it as a tool to further your own goals. Youtube is a great starting point, but you're going to go nowhere fast if you don't know your angles. You don't need to lay out twenty-thousand on a RED camera to get successful – it might be that your smartphone can capture you well! Study the art of capturing a motion image and learn the theory behind it all – not only is it fascinating, it's going to improve your skills.
But what about the edit? A good edit is key – because it is the finished product. What you're seeing isn't the film, it's an edited version of it all. An editor is a key asset to any video production, whether it be a vlog or a billion-dollar Hollywood production. Take it from the pros at New Slate Films – 'Editing, at its most basic, can help you put all your shots into the proper sequence. You use editing tools to weed out or fix any mistakes made during the production process. It can be used to trim the video to the length you want and it can also be used communicate the right aesthetic to the audience.'
If you can operate a camera – you really should learn to edit what you are shooting. Get hold of a video editing suite for your computer if you don't have one – and if you actually don't have editing software – here's a Camtasia coupon to get you started.
There are many avenues these skills can take you, and you don't even have to be a talent in front of the camera. A career as a camera operator, director or editor can be just as lucrative. There are always opportunities in the commercial sector for editors as well, who can compile footage for commercials and other ventures. If you practice and hone your skills, you may get far!