Social Video is a buzzing word in the Social Media Platforms. 80% of the global internet traffic comes from the Social Videos on Social Media Platforms. Social Video is playing a key role for share among social media platforms like Facebook, Instagram, Twitter, and YouTube.
Are you considering include Video into Social Media Content?
Of Course, it's Yes! Businesses are publishing an average of 18 video ads every month in the market. Social Video content is dominating and can grab the attention of the Audience. Video Marketing is growing in the business World.
Social Video Best Practices:
Videos are the great ways to engage with the audience and communicate with brands. Social Videos attract the thousands of actual loyal customers. Here are the social video best practices.
Every social network has a unique audience:
Make sure to record videos in HD footage. Arrange requirements like Tripod to shoot a video that makes your footage professional and stable.
Keep your Content Fresh and Unique:
Always concentrate on posting a new innovative content every time. Maintain content consistency, continuous updates to the content helps to increase viewers rate.
Balance the value-added Promotions:
Promote your Social Videos with some promotion strategies not to overly promoted. You can self-promote the video ads in other sources.
Use the Influencers and Influencer Marketing :
Use the Influencers to promote your Social Videos. Influencers are the mostly from celebrities who have millions of fan followings. People follow them for continuous updated.
SetUp Complete Social Profiles:
Set up your website and a Social Profiles. Because some business people neglect to fill the complete profile details like phone numbers, address, and email IDs, etc.
Be-Platform Specific:
Be specific about your platforms like Twitter, Facebook, YouTube, and Instagram. Every Social Media platform has various strategies to follow while publishing the content.
Keep Video 10 seconds long:
There is the difference in promoting long form and short form videos. Long form videos are suitable to Facebook promotions, but a social video with 10 seconds long is a good sign to promote on all platforms.
Social Video Statistics 2017:
79% of Consumers use Video ads to see the product details rather than reading the complete text on the Manuals.
500 million people are watching Facebook Videos every day.
48% of marketers publish more than four videos every month.
84% of people watch social videos using mobile devices.
85% of Facebook videos watched with the sound off according to Digiday.
52% of marketers believe that video is the key to the branding their products.
51% of marketers include closed captions in their videos by Animoto.
1 in 4 business owners fails in implementing video marketing strategies.
74% of online videos counts for online traffic.
55% of people watch online videos every day through Social Media.
Social Video Players, Tools and Platforms:
Videoo:
Videoo is the World's first social video player for collaborative videos and storytelling.
Present:
The present is similarly like Videoo technology which Captures your life's journey.
Alerts by MarketSpace:
A web application for complete monitoring of the Company, customized, curated & delivered anywhere.
Hoop:
One of the Social media tool Where you trigger and evolve the people form as social video chains.
Clapp:
Technology to create Fun social video stories.
Picky:
Picky app for Record, share and watch verified reviews on almost anything from your iPhone.
Twitcasting:
Twitcasting technology can replace the Justin.TV, No more Justin.tv? Say hi to live streaming on your phone!
Great Big Story:
An Android mobile app for CNN's video network of creating amazing stories.
Kiswe:
Mobile app to Discover, direct the clip, stream and share links to your friend through your phones.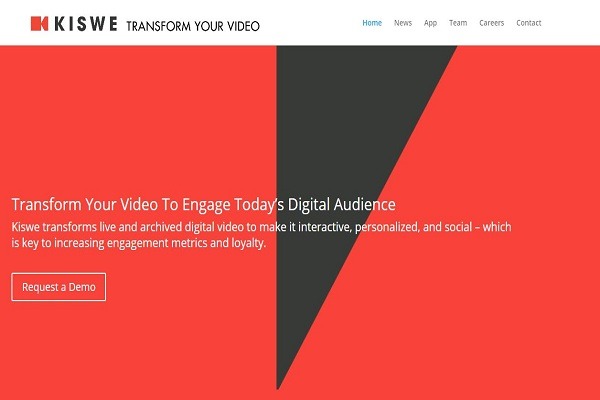 Vyclone:
Vyvlone technology makes beautiful videos together.
Anthem:
Anthem is an iOS app to create Remixable videos and with your friends using iPhone.
Gameshow:
Gameshow is a live video streaming software for Social video charades game.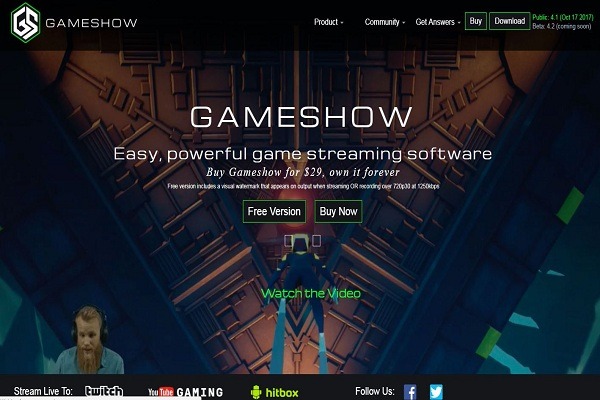 MyTape:
MyType iPhone and technology app to create Social Video Camera to shoot and share videos with one tap.
Ohi:
An iOS app for the new generation Social video is dating and comes with caption "It's nice to meet you."
Dips:
A Social video platform for Funny videos or Die using iPhone.
Quikit Video Editor:
Quick Video editor technology is the new way to Create great social videos in seconds.
Tape:
Tape create Easy and collaborative social video with this web applications.
Weev:
A live video streaming and a Social video network that talks back creates a conversation among friends and team.
Clips by Apple:
A new iOS app launched by Apple for making and sharing fun social videos.
unGlue:
A healthier kids and teens app with Parental control & screen time manager.
Animation Creator:
Animation Creator mobile App that lets you create cool animations to share with friends.
ringID:
RingID is the new Snapchat app with extra added secret features from your mobiles.
OneAvenue:
One of the best ios app for musicians collaborates with music Artists socially, see the performances in one place.
ReCactus:
Reaction video social iPhone app to react to online videos and share through mobiles.
Buffer for Video:
All-in-one video scheduling and management web application for social media.
Scopio:
Website to Find and license photos, videos from social media network.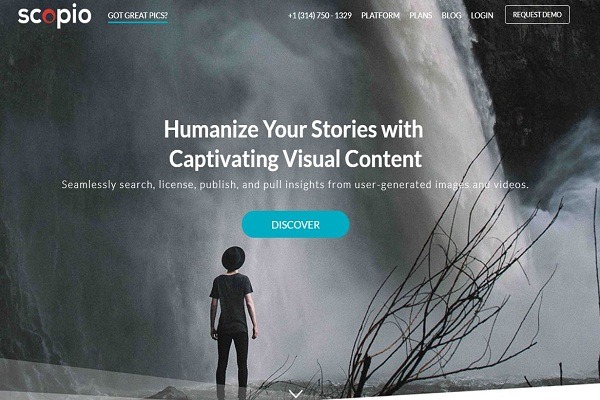 The Power Of Visual Storytelling:
Specialized books for How to use visuals, audio, videos and the social media in the market.
The Innovation Station:
The video streaming Global platform for presenting the best videos on innovation.
Hooks for iOS:
Best technology to get All your alerts through one mobile app.
Ocho:
See the Full-screen Instagram video and photos with Ocho hashtag.
Videorama:
Videorama iOS app frees you are in a mini Hollywood film studio in your pocket.
Headliner:
Get the Entertaining video news, from smart, funny people through your iPhone app.
Videogram:
Videogram app creates an auto-created interactive GIF thumbnails for your video.
Shoot!
Shoot app allows an easy way to create and send GIFs on your iPhone.
Lomotif:
Through Lomotif can create and share excellent music videos Instantly.
React.ly:
Mobile app to give reactions to the favorite videos Video reactions on a social network.
Clubz:
Video-based Social technology to the Clubs.
QuoteArtist:
Helps you make Bulk images and videos for social networks through Instagram.
Lobster:
Web application for those who use Google for User Generated Content.
GroupClip:
Shoot synchronized video clips together with your friends using iPhone mobile app.
Playy:
Playy , an app for Music discovery through video with your iPhone.
VeeR VR:
A Virtual reality app for Global VR video community.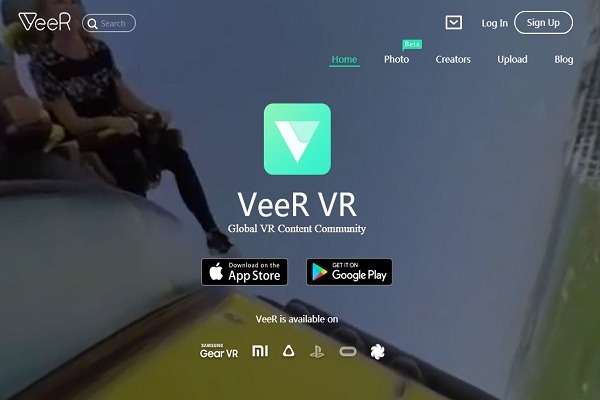 Video Editor by MoonLight:
The most powerful video editor for iPhone for editing videos in your mobiles instantly.
SportsGuru:
iPhone app for sports lovers to Create and discover short videos about your favorite sports.
EmSee:
Emsee allows you to Watch, share and to create freestyle rap videos through iPhone.
Vemory:
Technology to Create video memories from your social media by uploading photos.
Adobe Voice 2.0:
To Make stunning explainer videos in a fraction of seconds now in iPhone.
Letter Lapse:
App for typography to create Customized handwritten time-lapse videos with your mobile devices.
Madhat:
Madhat app allows you to Capture and draws draw the sketches to animate and collaborate them to make compelling animation videos.
Adobe Spark:
Adobe Spark is a designing tool to Create social graphics videos, web stories and animated videos from Adobe applications.
Conclusion:
Social Video is a key component in the Social Media Marketing, follow the best Video Marketing Strategies to introduce your product in the market. The above guide will help you to find tools and platforms for creating excellent Social Videos.