Mankind was always capturing precious moments to review it later. There are best companies in the market who supplies Cameras for Photographers, videographers for shootings. In that Canon and Nikon are the best we choose. In these companies you can expect in entry-level cameras comes with APS-C sensors. These are ten times faster than the standard lens cameras. Here is the list of top DSLR Cameras
All DSLR cameras come with digital single lens reflex, choose wisely any DSLR camera with the friendly budget. Choosing the best DSLR camera with budget-friendly is not an easy task. So, we have compiled top 5 best DSLR cameras for videographers, photographers and the people who are passionate about DSLR cameras.
Nikon D810
Nikon finally introduced a new updated body after the Nikon D800 and D800E.
It has the 36.6 MP resolution with improved on Camera Features like FX-format CMOS sensor, EXPEED 4 image processor and 3.2" 1,299k dot LED monitor.
It can shoot professional quality videos with ease, Nikon MB D-12 multi-power battery backup.
This camera is optimised for video recording in FX and DX formats, recording 60p recorder for external outputs.
The maximum number of images per sequence is now improved to 9,999.
Nikon D810 uses both media slots Compact Flash and memory cards.
A larger grip enables for extended shooting, secondary "i" button added to the back panel for changing quick settings.
Full HD capture for 1080p video capture in 60p, 30p and 24 frames per second.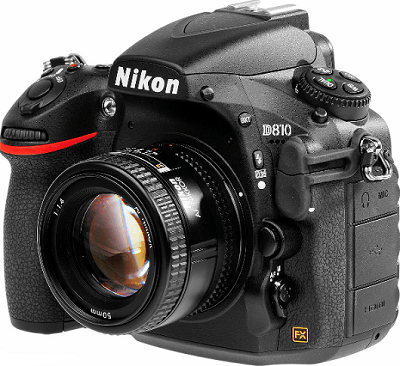 Nikon D4s
The key features of Nikon D4S are 16.2 megapixel FX Full frame CMOS sensor image quality at 4928 x 3280 pixels, 14 bits/ colour raw mode.
It can record video up to 1920 x 1080 pixels 60 fps in MPEG format. The maximum clip size at highest quality is 10 minutes.
The burst rate of Nikon D4S is 200 short at 11fps, Raw 60 short at 11fps and 55 shorts at 11fps in TIFF.
The ISO range is normally 100 m- 25,600, it can be extendable up to 50 – 409,600.
It comes with rechargeable battery EN- EL18a Li-ion 3,020 shorts when using the optical viewfinder.
It gives the live view of single shot Phase detection AF with immoral interrupting view.
It can store files in .storage TIFF, CompactFlash, JPEG, RAW+JPEG files.
It comes with better-controlled grip when it can handle in different weather conditions.
Nikon D720
This 24.1 MP CMOS image sensor, EXPEED 3 image processing system give high-quality images with low noise.
It allows images with extreme sharpness and detail view because of its designed without optical low pass filters.
D720 features 3.2" full high resolution 1,299- dot LED monitor which gives crisp images format live view shooting, detailed view of menu adjustments.
1.3 x crop option allows 51 autofocus points, it allows almost equivalent focal lengths and faster image processing.
It comes with built in HRD, Built in i-TTL flashlight and Speedlight compatibility. It allows wide angle range flash coverage.
Nikon D720 has dual SD memory card slots and different screen modes.
It allows different types of playbacks photo, movie playback, Histogram display, GPS data display and auto image rotation.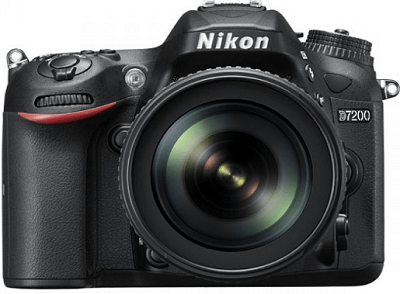 Canon EOS 7D
The key features of Canon EOS 7D are 18 megapixels camera with CMOS sensor, 19 point AF system, excellent in low light performance.
All buttons and controls can be customised personal operations, it gives 8fps when it is on continuous shooting.
It gives nearly 100% coverage with liquid crystal overview and a new intelligent viewfinder.
It has built-in dual axis electronic level featuring, solid build and weather sealing grip.
One of the amazing features is wireless connectivity with the help of new WFT ESA wireless transmitter.
Canon EOS 7D comes with 3 inches LED panel of 920,000-pixel clarity.
Rechargeable battery Li PL E6 and built in pop up flash.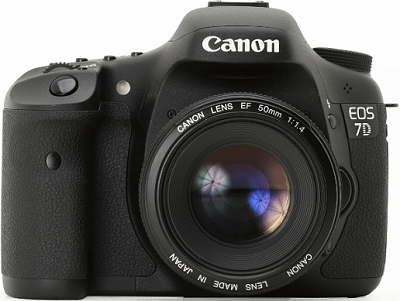 Sony Alpha A99
The full frame 42.4 megapixel CMOS sensor delivers edge to edge incredible, details and sharp edge video clarity.
It shoots up to 12 fps give you to capture fast action movies with AF and AE tracking.
It captures up to 4K resolution includes with 30p, 24p, 120 p are smooth, cinematic and Full HD mode view.
It comes with built-in WIFI, that can instantly share your videos and photos through social media.
It gives with OLED electronic Tru-Finder that allow you to check the brightness, high resolution, 2359 K dots for amazing resolution.
S-Gamut, S-log shooting will allow you to make more expensive movies and performing color grading in post production.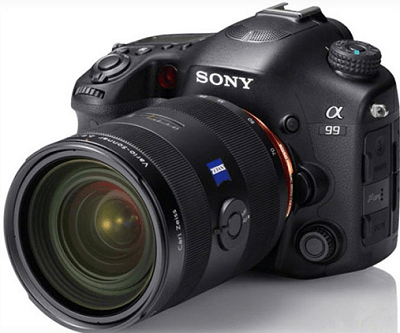 Conclusion
People who are looking to buy a budget friendly and best DSLR cameras, this is an Ultimate guide for them. We have compiled the top 5 DSLR cameras for videographers, Photographers and mad about DSLR camera people.