The Vertical video is a specific video presentation style that involves a portrait orientation instead of a standard landscape. YouTube videos are presented in landscape orientation, whereas Snapchat videos and Instagram stories are included in portrait orientation. Vertical videos are getting more and more popular and a relatively new movement in social media marketing. They were adding additional effects to this vertical video only possible with the specific vertical video editing Tools and Apps. So, let's jump into the list of the 50 best Vertical Video Tools and Apps for iPhone and Android phone users.
50 Best Vertical Video Tools and Apps
iMovie:
There are eight themes you can choose from that also contain present titles and transitions. So you just need to add the video content iMovie will do the rest of the things.
Lumen5:
It is an excellent video creation platform powered by AI, and it empowers to turn blog posts into attention-grabbing videos for social media.
Shakr:
It is also an online video creator and online video maker that empowers brands to create ROI-generating videos with ease.
Animoto:
Animoto is also another straightforward online video maker. It works in the form of a drag-and-drop process that results in beautiful videos, even if you have little to experience.
Adobe Premiere Clip:
Creating and editing of vertical videos through adobe makes your job easier and straightforward.
Animaker:
One of the best video maker platforms to create animation videos. Best for creating vertical animation videos.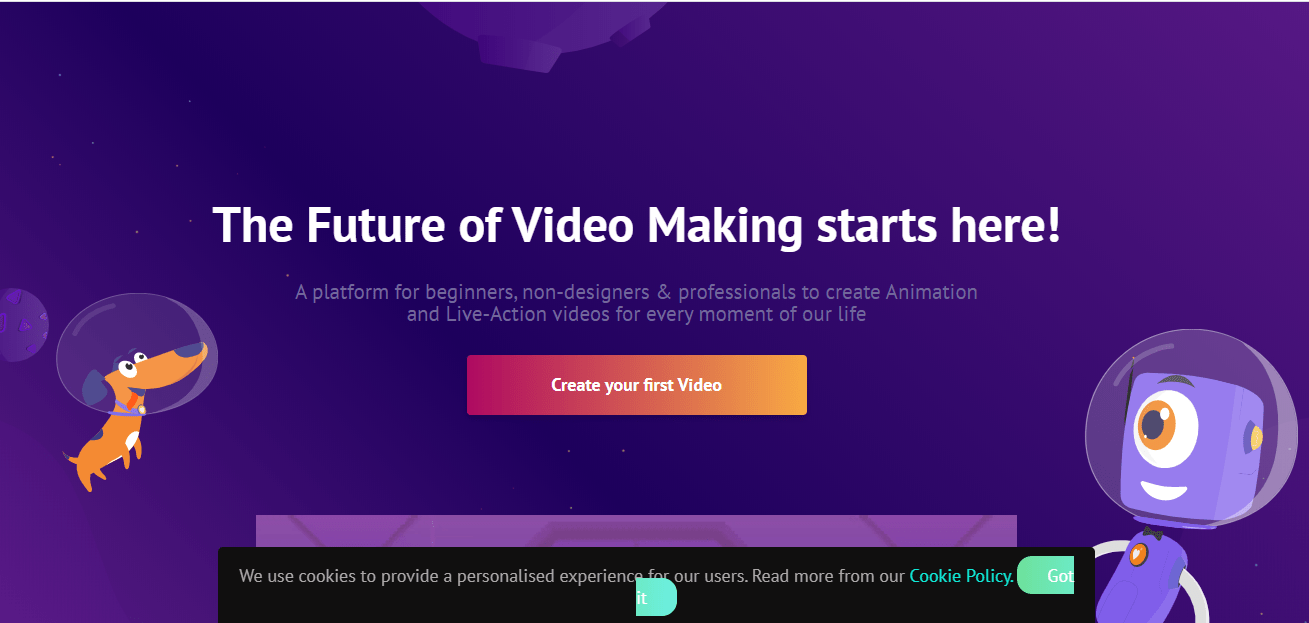 Quik:
With the video files, you can add up to 75 photos to the IGTV videos you create with the Quik iOS app. The app is perfectly optimized for processing vertical videos and IGTV videos.
WeVideo:
WeVideo comes with a simple interface with a multi-device cloud system. It also offers 4K video support.
KineMaster:
It is an easy video editing app that enables two layers can be animated using keyframe effects and chrome key with audio pinch distribution.
Clips:
Easy to use interface with iOS has plenty of powerful features to admire. It also supports the 360 degrees and Lives video support.
Enlight Videoleap Video Editor:
A great all-around video editing app and all video options available to create awesome vertical videos.
Viva Cut:
Another excellent video editing app that is used and easy to use with an intuitive interface. Viva Cut as it directs you throughout the video editing process.
Spark Camera:
The best basic video editor, best stuff for Instagram, and TikTok video creation. Another great tool to add the add music to your videos directly from your iTunes library.
InShot:
Inshot is the best choice for Vertical video creation. The top choice for getting creative with the sound and for creating awesome videos for IGTV and TikTok.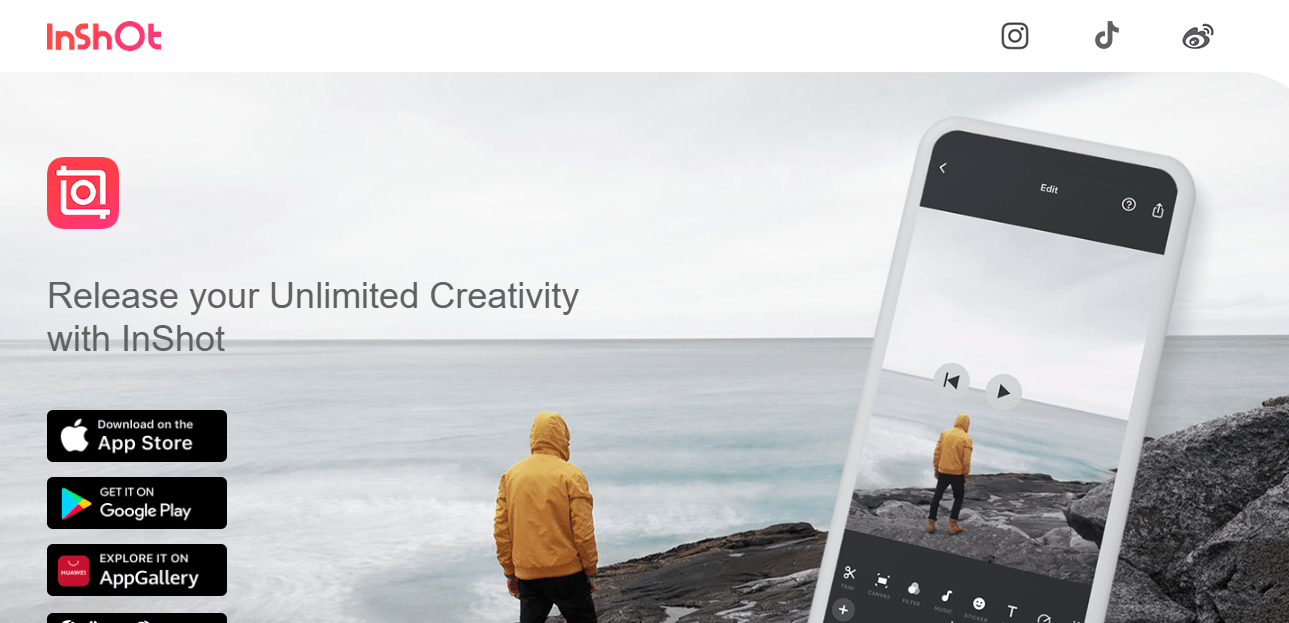 Picsart:
It offers Limited on video editing options, but it also makes up for photo editor. Picsart app where you'll be given the same features for trimming, and you can choose different ratios such as landscape, portrait, and square for various social media networks.
Video shop:
The most demanding Vertical video creators let you merge several clips into a single file, add text to videos, apply a transition between video clips, and you can create animated Titles for your Video.
VSCO:
VSCO is one of the great apps to create and edit the Vertical videos and especially for Instagram, TikTok videos. You can also create 4K and 360-degree video support.
Prequel:
Free to use the iOS app to record and edit your vertical IGTV videos. This app also equipped with the large selection of live video filters while recording the video itself.
Adobe Spark Post:
Adobe Spark Post can produce animated posts and export them as videos with a few easy steps. You can also create video ads for social media.
Ripl:
Best social media marketing tool to create, edit the video content, and share it on your IGTV channel. You can choose from more than 250 fully customizable templates on Ripl.
Filmora GO:
Filmora GO features will blow your mind. You can import videos directly from your camera roll, Facebook, Instagram, and use the applications color correction tools to enhance video colors. The perfect tool for vertical videos.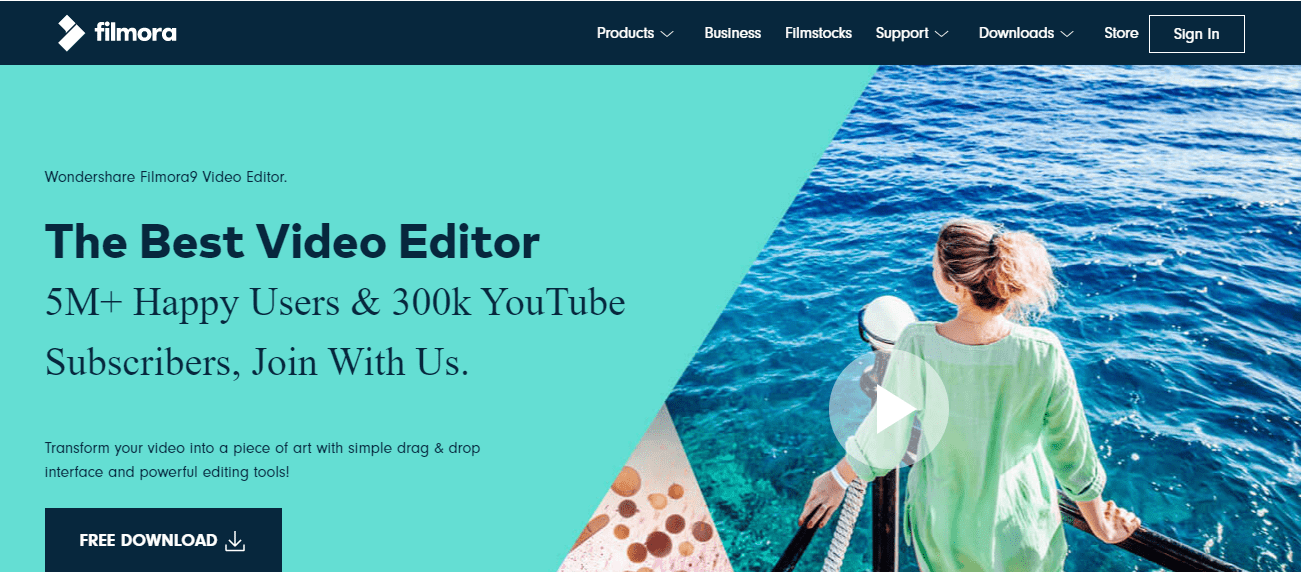 Adobe Rush:
Adobe rush is another square and vertical video editing app. Adobe Rush app is going to come in handy when it comes to video editing for social media.
tappable.co:
It is a Free Vertical Video Maker to Crop & Blur Videos that can fit on any social media platform. Best app for creating vertical and horizontal videos.
Typito:
It is the best video editor tool to create Facebook, Instagram videos. The ultimate tool for professionals to update their videos on social media.
Clideo:
Clideo is an Online video editor tool to create the Vertical videos to upload on TikTok and IGTV. Famous for the Flip videos and enhance the video editing experience.
Splice:
Splice is an award-winning video editing app for your desktop and mobile users. You can use this app for editing the Vertical videos.
Cameo:
Cameo is another video creation platform, and Cameo Video Editor and Movie Maker lets you make HD videos on the fly.
PowerDirector:
The best Vertical video creation and editing, easy to use with a good range of features. Free to use the app with limited features.
LumaFusion:
It is a great video editing app for the mobile and tablets with a severe price tag to match. Best for the mobile journalists, filmmakers, and professional video producers comes fully loaded with features.
VideoGrade:
Video Grade will bring some special features for you. Simply want to add a touch of black and white noir to proceedings, this is one of the few video editing apps available that handles with ease.
PicPlayPost:
It is another all-in-one option on the list of best apps to make videos for Instagram for PicPlayPost. It has special effects, stickers, text overlay, transitions for Instagram Stories.
VivaVideo:
It is another one of the fun-packed video editing apps that lets you splice your Vertical video together with a few taps of your phone. It includes hundreds of special effects, filters, stickers, and animated clips.
Funimate:
It is Easy to pick up funny videos and share on social media. Here you can superimpose your co-star to create the illusion that they are in the room with you. Perfect if you have creative differences!
Cute Cut:
Cute Cut is a more user-friendly vertical video editor app and is available for both iPhone and Android users. You can add multiple clips to one video, Trim each clip, Add text, and speed up your process.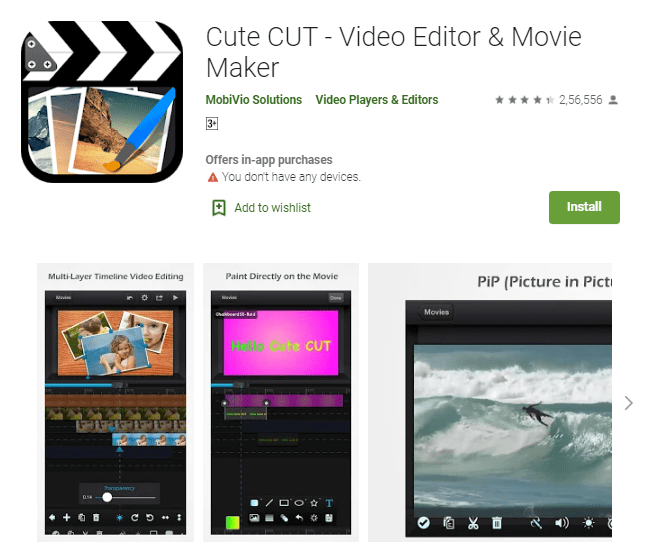 VidLab:
VidLab is another video editing app only for iPhone users. It is free to use tools, and you must buy it if you are planning to remove the watermark.
eZy Watermark:
This is another video tool to add the watermark or company logo to the Vertical videos. Add photos as an overlay to the videos.
Animatron Wave:
You can create your video in different formats like Vertical, horizontal, and square at a time. You can select the templates from the list and edit from the stretch.
Magisto:
It is an easy-to-use video editing app. The main goal of the app is to turn the images and videos into stories in just a few seconds.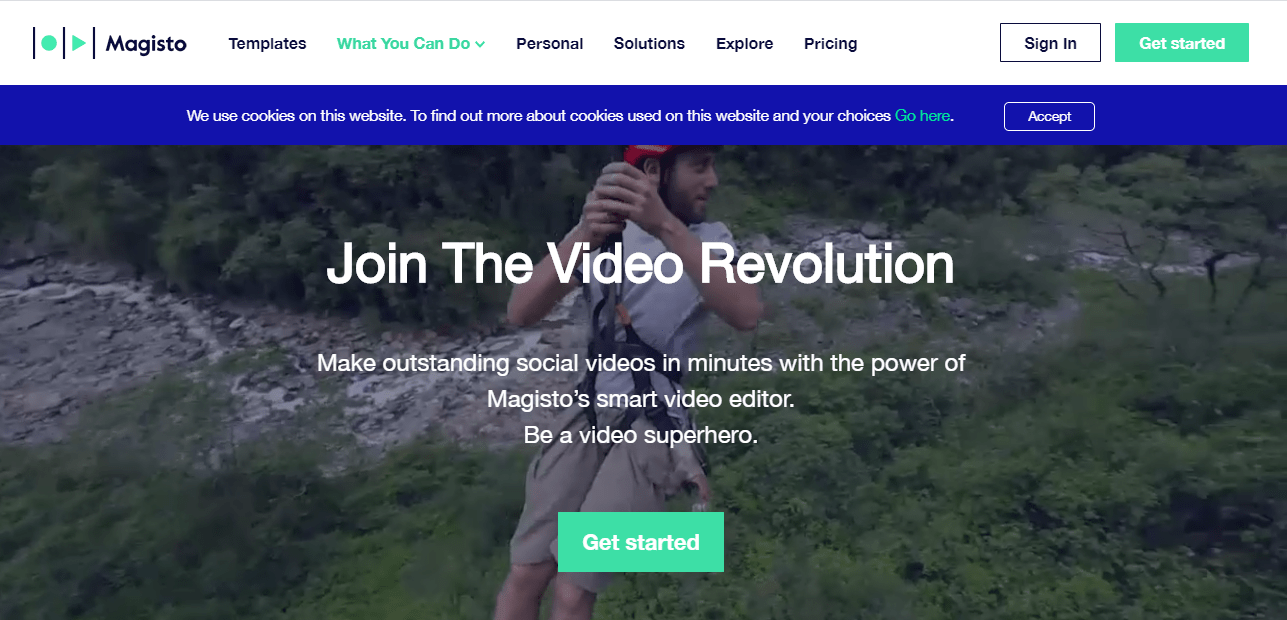 Overview:
The best app to add some additional features to the video. Would you like to add subtitles to your video and add text, formats, layers with this app?
Vizmato:
Vizmato is a quick video editing tool and is a good choice. Vizmato lets you record videos in-app itself in HD from either front-view cameras or extraordinary views. You can also add themes, filters, and visual effects to your videos.
Camtasia:
You can add or remove audio from video and edit them separately and offers Rich animation features. If you want to record or heavily edit the professional videos, Camtasia works well.
Funimate:
Funimate is a great video editing app and easy to use. It is best for making videos saved for sharing on social media. Funimate comes with 15 video filters you can play around it.
Quik:
Another video editing app for the best choice for longer video clips and vertical videos. Quik has a slick interface and allows you to create some super professional videos.
Instasize:
It is another video editing tool has come a long way and grown into a toolkit for photo and videos for social media creatives. It has an easy interface, easy to use, and editor perfect for short and engaging mobile videos.
Fastory:
Specially designed to create Instagram stories and TikTok videos. Best video editing app for the Vertical videos.
Anchor Video Maker:
Free video maker for the Vertical videos. It is the latest addition to the app Anchor, which allows users to transform audio, video content into animated videos.
Hyperlapse:
It has been around for a few years; it continues to delight us with unlimited timelapse videos to share on Instagram and other social media platforms. It is used by several major brands, such as Footlocker Taco Bell and Mountain Dew.
Mojo:
Mojo is a free app that offers features to create professional-looking Vertical videos and Stories by working on animation tools. It comes up with editable choices.
Horizon:
It Adds feeling to your creations with real-time filters. It also Shoots in slow or fast-motion 2k resolution videos for mobiles. It offers a free version for Android users.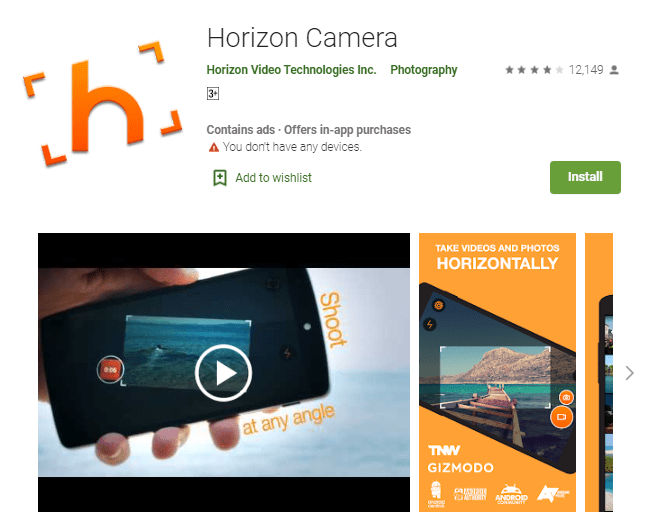 Foodie:
One of the famous video creations and editing apps for mobile users. The app itself takes high-quality videos straight forward to share on social media marketing.
Lapse It:
Another app to create time-lapse videos. It offers adjustable settings like white balance, zoom, and color saturation. It's a Great app for beginners in the industry.
Best Ways and Tips to get Vertical Videos
Vertical video is the newest trend in social media
The best tools for vertical videos are YouTube, Facebook, and Instagram
If you want to create a vertical video on your phone, use the Camera app or iMovie to edit it together
Use these apps if you're short on time: Facebook Live, Instagram Stories, Hyperlapse (iOS), Vine (Android)
YouTube: upload your videos to the site and make sure you're uploading in vertical format
Squaready: this app will help you create a square frame for your video, which is necessary for uploading to YouTube
Instagram: share your videos on Instagram with a vertical filter applied so that they are displayed properly
Hold your phone vertically
Shoot video with a tripod or selfie stick
Use Instagram's new Hyperlapse app to stabilize shaky videos
Turn on the gridlines in editing software, which will help you keep vertical shots straight
Conclusion:
If you are new to Vertical video editing and need to have access to advanced tools and features, here is the list for you. We tried to include video editing apps and easy to use tools to make compelling social media posts. These apps also allow you to create assorted video formats for Facebook, IGTV, YouTube, TikTok, and Snapchat, etc.