Video chatting has become one of the most important parts of internet culture. Video chatting is an important way to connect with friends and relatives. In whatever part the people are staying, video chat apps can be accessed to keep in touch with them.
1. Facebook Messenger is the top video chat app that is very easy to use. It can use on both iOS and Android apps. Open the app, press on the person you want to call and tap the camera button and video chat happily with your friends.
2. OoVoo is another video chat app, and this is also available for both iOS and Android devices. Link the Facebook profile to the contact page and start using it
3. Skype is another video chat app that is very popular and has more than 700 million users. This app can be used on desktops, television sets or tablets apart from smartphones.
4. Google Hangouts is another app that can be used via WiFi and mobile networks. Personal photos can be shared, and video chat is enabled on both smartphone and tablets.
5. Tango is a simple video chat application. The app can be used for voice calls, text messaging, photo sharing also apart from video chat.
6. Viber is another video chat app that allows video chat with other Viber users only. Photo messaging is also available. This app is also available for both iOS and Android devices.
7. WeChat popularity is steadily increasing. Video and voice calling features are available in this app. This app can download for both iOS and Android devices.
8. Whatsapp is another mobile app that offers video chat feature. This feature offered for free.
9. Camfrog is a free video chat app for Android, iOS, and desktop. The apps allow video chat privately with friends and also within the Camfrog community.
10. FaceTime is another video chat app that comes pre-installed on iOS and Mac operating systems. Video chat is allowed with one person at one time and also with the contacts who have iOS devices. This app is easy and convenient to use.
The above said are some of the video chat apps to be considered. Some of them are even available for iOS and Android platforms and desktop as well.
Top 10 Websites for Live Video Chat
When people are free and don't want to go out of the house, they prefer spending time before their computer systems. One of the favorite past time of many is to video chatting online. There is some video chatting websites online that allow talking to people across the globe. Here is the list of such ten video chatting websites. Top websites for Live Video Chat are listed here.
1. Facebuzz is an online video chatting website that offers great features. This site also receives many daily visitors because of its exciting features.
2. Ragist is popular for its security features. This free online video chatting site protects the privacy and anonymity of the users. Those who are concerned about their security should not worry to use this.
3. Tworl is another video chatting website. Signing up is needed to use this website.
4. Iddin is another video chatting website that is even perfect for even newbies on the internet as the look and user interface the website attracts them.
5. Camzap can use a simple signup process. Have a good quality video camera, and you are ready to make friends with people.
6. Imeetzu allows voice, video and text chats. This is much similar to social networking websites. This also offers group chat option.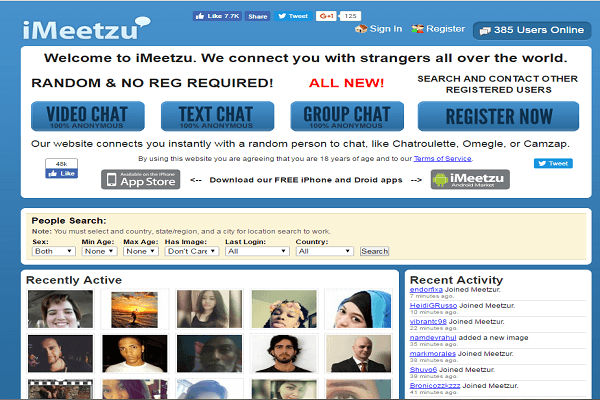 7. ChatVille also asks the users to register for free. Group video chatting is allowed with four people. signing up also allows enjoying private chats.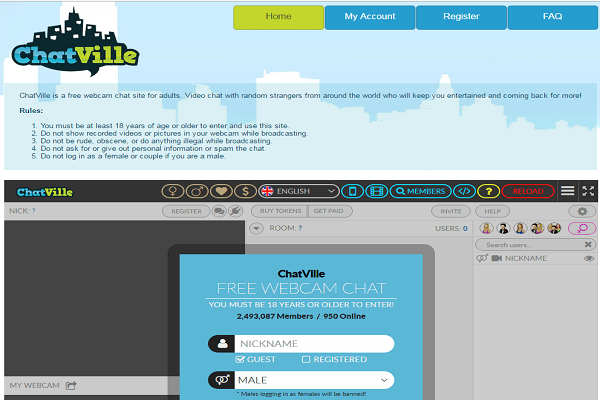 8. Bazoocam allows a meeting with people on the internet, video, voice and text chats are allowed.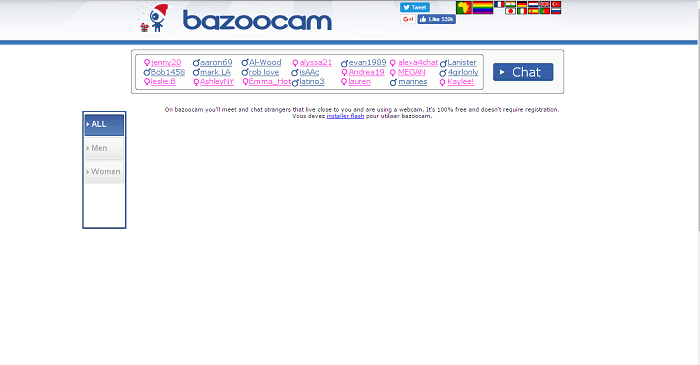 9. Chatroulette is another online video chatting website and to use this site, and there is need to complete a simple registration process.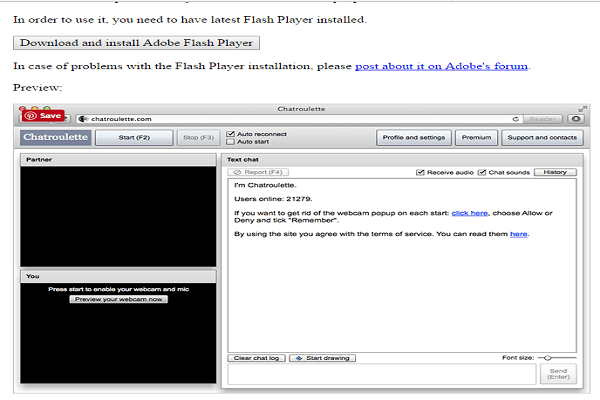 10. Omegle is a popular online video chatting website. Text chatting and audio chatting are also allowed.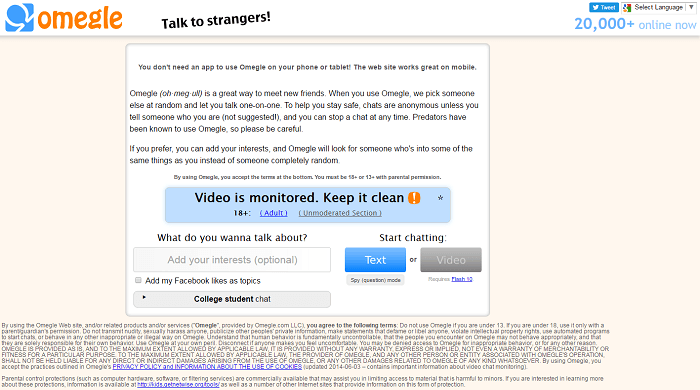 Make use of the above mentioned online video chatting websites and make new friends across the globe. Some of these are free and only ask the user to register to use the service.