People who are passionate about movies to watch on your Mac, you should have a Powerful Media player on your Mac. Some Mac OS does not support all Video players. So we should choose the best and supported Video Players for Mac OS X. Here are the Top 10 Video Players For Mac OS X.
VLC Media Player:
VLC media player is a popular player among all the Video players for Mac and Windows users. It is an Open Source media which allows DVD, CD, VCD, audio and video playings for free of cost. It is more popular because the user interface is easy to use, simple, fast and more powerful.Plays all types of files from cameras, webcams, streams, and devices.
5KPlayer:
5KPlayer is another powerful video player for Mac users which supports 4K/5K and 1080p HD videos. The main advantageous for Mac users is it plays music from Apple Airplay with built in Apple AirPlay receiver helps to stream media from iPods, iPads, iPhones and Mac Operating Systems. Capable of downloading the Videos from YouTube, Dailymotion and Vevo etc.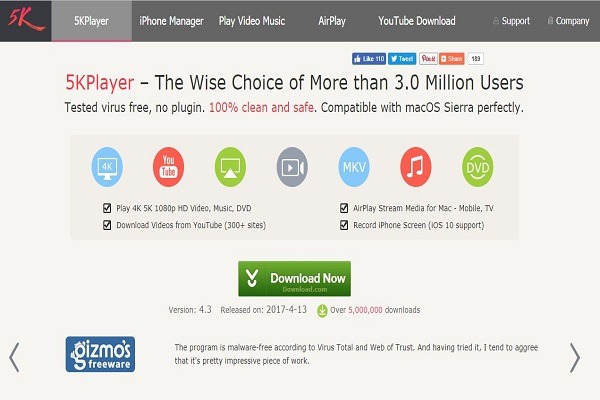 Quicktime Player:
Quicktime player was developed and designed by Apple itself. It is the best video player for supporting Mac operating system and other apple devices. Supports playbacks for 30 plus common video and audio file formats with various languages. It is good video player for supporting all apple laptops and also support MIDI files.
MPlayerX:
MPlayer X is used by many of Mac users because this software has all famous codecs which are used in video files. You can watch movies directly from online through YouTube, Vimeo and download videos for free. The beautiful key features of MPlayer X are Full Screen, Multiscreen support, single click play, manually fix audio and video, changing subtitle sizes while a video is running, Apple remote support, touch screen support. It has the advanced features of encoding files.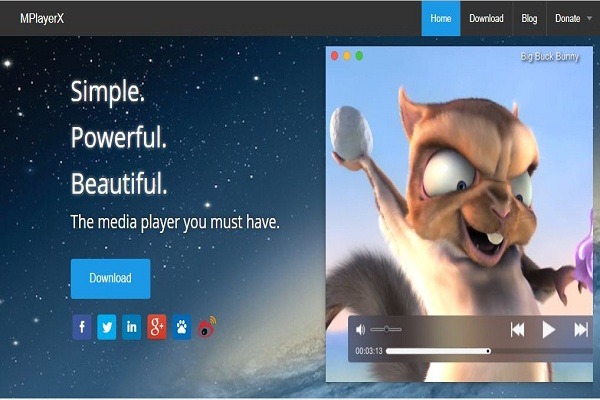 Movavi Media Player:
Movavi comes next in the list of best Video players for Mac. It supports more than 50 file formats. You can watch HD videos without any buffering cause slowdown in the video.You can access music from MP4, MP3, WMV, WMA audio from Mac and other sources. It has the complete full video playing features with smooth video playing options.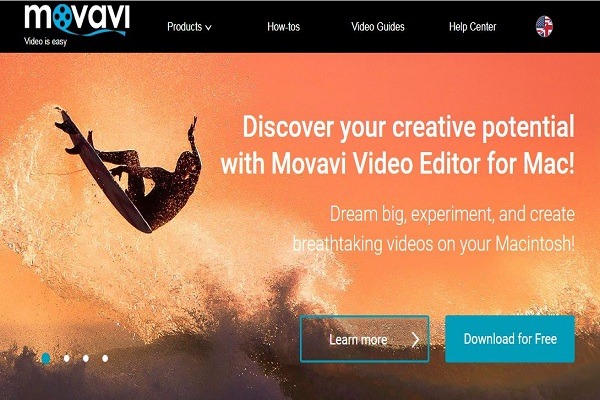 Apple DVD Player:
This is a default DVD player in Mac operating System X. It supports all DVD's authorized by iDVD and DVD Pro. Supports all kinds of Standard DVD features which include multiple videos, audio subtitle track features. Apple DVD Player is free for all apple DVD players.

DivX Player:
DivX Player is best suited for those who want to watch Ultra HD movies on Mac as well as HEVC Playbacks. It is optimized for web series, TV shows, Video Clips, and organised playlists. It streams videos to devices like Samsung, LG TV gaming consoles, Tablets which has DLNA compatibles. It has perfect advanced audio features and easy to keep the track what you watch.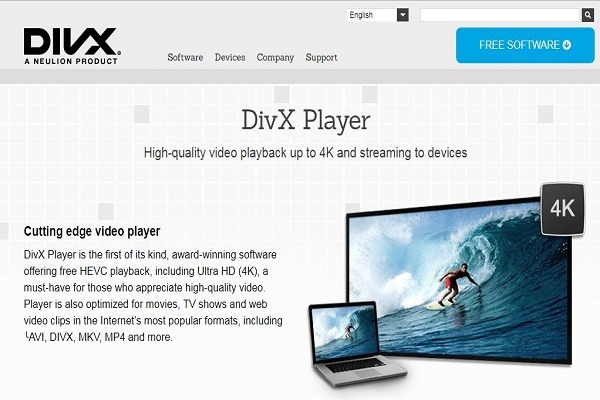 Elmedia Player:
Elmedia player which supports all audio and video file formats well known for best free Mac video player. It offers services like watching videos, movies, movies from YouTube, streaming through online etc. It performs multi tasks like watching and downloading files from YouTube, saving the videos especially RTMP streams, SWF animation files.
Macgo MAC Media Player:
Macgo Mac media player is free video player software for both the Window and Mac operating systems. It supports all types of high-quality video file formats. This Mac AVI plays streams videos on iOS devices and other computers with high quality. This AVI for Mac allows to search for videos plays directly by one click. It supports other languages files with SubTitles easily under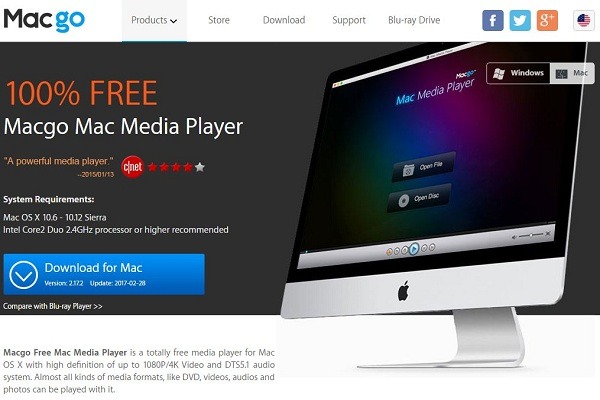 Power DVD:
PowerDVD is a region free high qualifiers DVD player for Mac OS X. It provides sharper details of DVD and seamless playbacks. It uses Truetheater Technology which enables you power stands out when it comes to HD disk playbacks when it comes to a computer it turns on power savings with virtual visual effects and entertainment time.
Conclusion:
The only problem with Mac OS X is it does not support all video players for streaming, watching and listening audio and video files. It's big headache process for the Mac users to search for compatible Video player for Mac OS X. So, we have listed the Top 10 Video Players for Mac OS X, those who are passionate about best video players on Mac.