Video players are used for playing the movies and music on Windows devices, these music and video players are utilized for its different features. Here are some top video players that are used for windows.
Video Players For Windows
VLC
VLC is the most popular media player that most of the windows users use. It is open-source software that can be utilized for watching movies and other videos on windows PC. When it comes to its features, VLC media player's streaming features are excellent, and it can support all types of video formats for playing. It also offers subtitle format, which supports well, and the player has the best user interface which does not include any ads or other spyware. It is best for user privacy as well as the sound output is also very well comparing to other media players.
Media Player Classic MPC
MPC-HC is another free software which can play different types of video files across your PC. No advertising and other unnecessary tools are involved in the player. It can also be able to play any large file. It includes key commands and available for 64-bit version files also. When it comes to customization, this is the best option as you can install toolbars and skins basing on your interest.
DivX video player
If you love to watch your videos in high definition, then the DivX player is the best option to choose. It supports the HEVC playback along with the cross-device streaming. Supports popular formats like AVI< MP4, MKV, and as well as DIVX. It has a good inbuilt media server that helps you to stream across different devices with DLNA support. It is available for free of cost.
KMP video player
KMP is best for watching the movies as it can supports all formats in a smooth way. It supports the latest 3D, 2K, UHD and 4K also but it just requires low configuration. Users can also setup the libraries and experience the best.
Potplayer
Potplayer is another free version software video player for windows Pc. It supports the XP running devices to windows 8 devices. It does not require huge hardware specifications. It utilizes the hardware acceleration features which provide the users with the best experience. It supports 3D glasses and other features.
RealPlayer
RealPlayer is another video player available for free and also for premium. It has an impressive option of sharing through the cloud. The users can access the files across different devices. The freemium version offers the standard features whereas the premium version starts from $4.99.
UMP player
The universal media player is open source software available for free. It provides seamless move watching experience on windows PC. It is built in with codec support which helps you to play MP4, XVID etc. it also offer a source for the streaming services.
Plex
A new generation player available for free as well as for the premium too. It offers best online space to store your favorite files and acts a typical media player with awesome features.
SMPlayer
It comes with simple UI design with best features. It has built-in codec's and offers good support to the Youtube platform which enables the videos to play. SMPlayer utilized the MPlayer as media playback which enhances the best experience for movie watching.
GOM player
GOM media player is one of the best players for windows PC which supports almost every format. It offers advanced customization with video effects, audio capture and much more.
Therefore, all these above players are some of the most-used players on windows PC.
10 Best Video Players For Windows
Choosing a good video player is not easy for movie freaks to be used on their Windows PC. There are various media player with different features and advantages. Windows media player is default and those who do not want to use it can take a look at the other media players listed below. Here is the list of the best Video Players For Windows.
1. VLC Media Player is free open source software that can be used on Windows PCs to watch movies and other kinds of video content. This video player supports most of the video and audio formats and also subtitle format. We can say that it is one of the best video players for windows.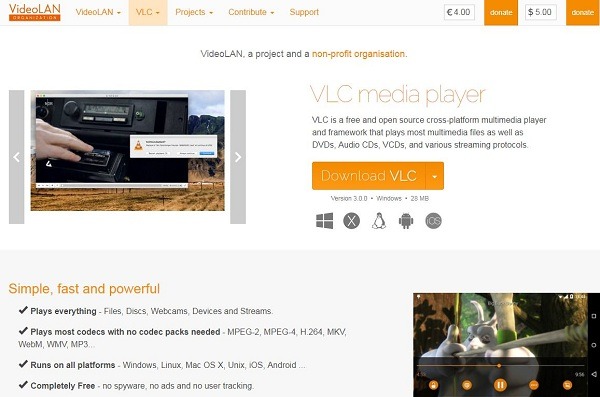 2. KM Player is another video player for windows. This supports 2K, 4K, 3D and other internal codec files. Video and music libraries can be set up. DVD can be played as well.
3. GOM Media Player is free software that supports many video formats such as MKV, FLV and so on. Other advanced features include playback speed control, audio capture etc.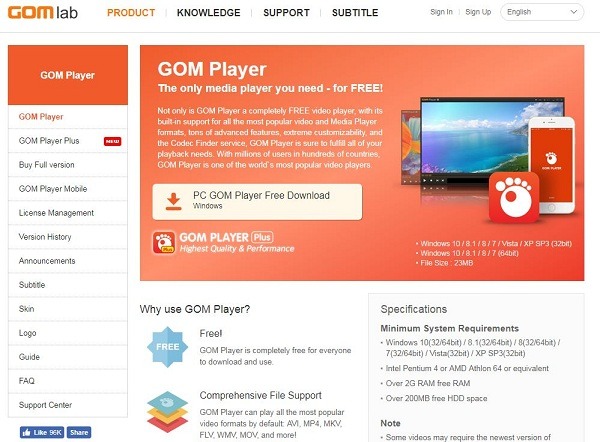 4. Media Player Classic is also free software that plays different kinds of video files. No advertising stuff or intrusive toolbars are involved. It can play any heavy files on Windows PC.
5. PotPlayer is a video payer for Windows. It utilizes hardware acceleration feature to provide better media experience. There are also many playback features.
6. DivX Player provides the users on Windows PC high-quality movie experience. It can play ultra-HD video and HEVC playback as well.
7. Real Player is another free video player for Windows PC. Premium version is also available that offers advanced features.
8. UM Player or Universal Media Player is free and open source software for Windows PC. Media sources can be selected from YouTube and streaming service.
9. Plex is another player for Windows PC. Online space is available for the users to store video files. Free and premium plans are available.
10. SM Player is another top video player with simple UI. Built-in codecs, YouTube support Subtitle integration etc are the interesting features.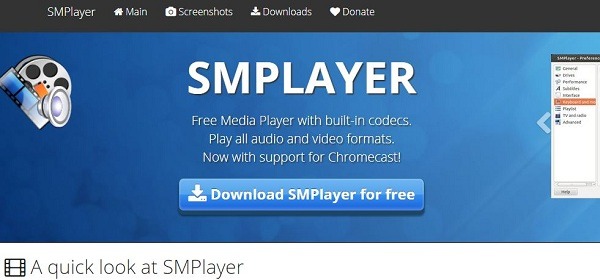 Conclusion:
The above mentioned are only few of the many available media players for windows. There are others like SMPlayer, MPlayer etc. Enhance the movie watching experience by using this free and open source software.