YouTube has become one of the sources of entertainment in this internet world. Right from songs to movie trailers, from product reviews to some exceptional talents – YouTube has been considered as the reference tool. People come out with their talents and creative ideas, and they can reach the masses and gain recognition due to this video channel.
Moreover, it is effortless to start a YouTube channel if you have a mail id. Initially, YouTube needs a sort of marketing and digital advertising to attract the huge crowd to your channel. After getting enough support, it is like a cakewalk to earn money and visibility.
Ways to Get More YouTube Subscribers in 2022
You can get more views for your video and subscribers only when your channel is more attractive and catchy.
First and foremost, the content made for the video should be appealing and approach the targeted population. For example, if you are making an IT-spoof video, then you had to create content accordingly for the working population to get more views and subscribers.
Secondly, consistency plays a greater role in attracting more viewers to your channel. Putting frequent videos will keep your viewers on track, and those views used to rank your video in others suggested videos list that eventually can lead to a rise in the no. of channel subscribers.
Thirdly, choosing effective thumbnails and keywords accordingly to rank your video to the top will be an effective way to get more subscribers.
Fourth and finally, stick on to your style and description that can make your video unique and catchy. Copying the content and style cannot produce effective results.
Steps to Get Your First 100 YouTube Subscribers
Initiating a YouTube channel and getting one hundred subscribers is not as easy task as you think. But using certain strategies, you can make it possible.
Firstly, you should post videos that are trending topics in social media or any other news which may easily gather a rank for your channel and attracts more amount of traffic.
Secondly, you can focus on sharing your video with your dearest friends and relatives to get your subscription effectively, as it is a known fact that everyone has some connections more or equal to 100 people.
For a successful run, the initiation should be loud, clear, and appropriate. Yes, it would help if you created an interesting YouTube profile or run a pre-opening digital ad to keep the citizens in surprise.
How to Double Up Your YouTube Subscribers Organically?
The first step could be sticking to a reliable content and a strategic topic to inspire a particular amount of population to your content.
Later on, after getting premium support, you can widen your coverage of topics and include put videos on multiple areas to expand your fan base further.
Another source of attraction is to provide interesting or psychologically attractive videos in-between the generic content or topic that you are dealing with.
You can use other social media or any other internet media and post those videos to improve visibility.
How to Increase Your YouTube Subscribers through Advertising?
Digital advertising is one of the most efficient ways to propagate your YouTube channel. The usage of digital marketing tools like keyword analysis through the SEO technique, grading up the rank of the channel through strategic tools.
The usage of Artificial Intelligence and machine learning helps in gathering essential data to create a strategy to diversify the video to gather more views and support.
The content of the video is well researched and marketed in the social media pages of relevance. For example, if the video contains educational content, then it is marketed in other social media educational pages.
You can create a custom thumbnail image than a video title to attract more clicks for your YouTube channel. Further, creating podcasts and catchy content via advertising will have a positive impact on attracting more subscribers.
The title of the video should make the viewer click the video. Mostly the title can be approaching or calling one to action type, which will have a greater possibility in attracting viewers. Use advanced digital advertising tools and can help your video reach maximum subscribers on YouTube.
How to Increase Your YouTube Subscribers through Collaborations?
It is more common for a YouTube channel to collaborate with a star YouTube channel to increase their views. Mostly, the YouTube channel which wants to gain more subscribers will post the collaboration video to get more subscribers.
This is one of the efficient techniques other than the digital advertising technique. This collaboration will have unique content with the name or depiction of the popular channel, which will automatically rank the video to the top leading to increased views.
Further, Connecting with potential partners and YouTube stars will not only bring more views to your videos but also increase the value of your channel and increase the subscribers to a greater extent.
This is a form of CROSS-PROMOTING your video where the collaborator, too, will post their video in their wall, which will showcase your channel, thereby bringing some new visitors to your channel.
Tools to Grow YouTube Channel Subscribers
Vigo Video:
Vigo Video is a new generation video-sharing social network platform to share your day to day activity with your family and friends. It offers a real-time beautification camera to shoot awesome videos.
SEMRush:
SEMRush is a top-rated tool to track your website performance, backlinks, and social media activity. It offers the best keywords for YouTube after analyzing your competitors.
SocialBlade:
SocialBlade: one of the best tools to track competitors' strategies and activity. It updates each social media page on a regular basis.
VidIq:
VidIq provides a good strategy for suggested videos. VidIq is one of the best video analytics platform offers Metrix to your channels.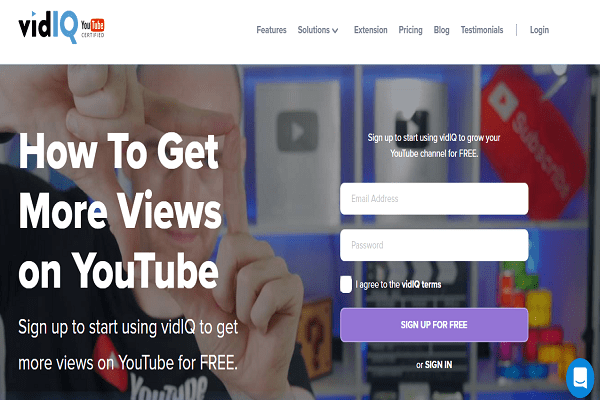 Tubebuddy:
One of the best browser extension tools which make your activity easier on YouTube. Bulk promotions and video SEO are excellent features offered by Tubebuddy.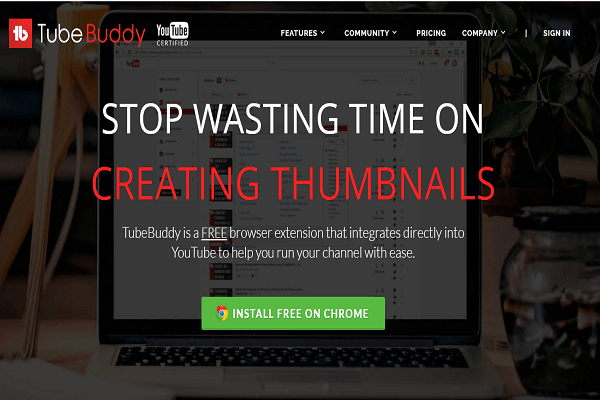 Vidooly:
Vidooly measures your YouTube video performance and monitors the audience's behavior. It provides accurate analytics to your YouTube channel.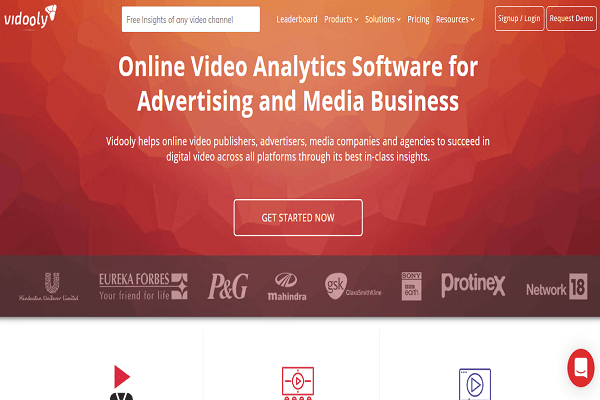 Hootsuite:
Hootsuite is a pro tool that makes your job easy and time-saving while scheduling on your YouTube Channel. It offers productive results in overall social media networks.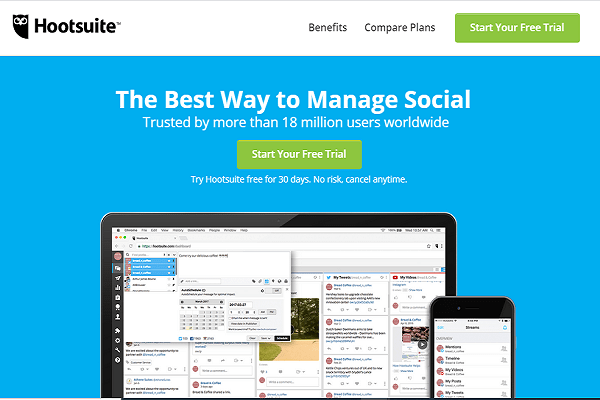 YouTube Creators:
YouTube creator's tool offers a unique feature of video posting and editing software. Create videos and post your opinions, which are useful to others.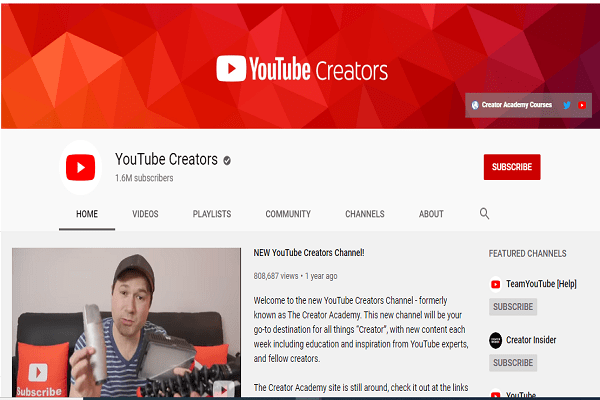 Cameleon Live:
Live Video streaming tool where you can stream on YouTube and Facebook simultaneously at a time. One of the unique features from Cameleon Live is you can turn off/on activity on the fly.
Canva:
Ultimate YouTube banner creating tool where You can create excellent banners, Thumbnails, HD posters, and presentations for your channels.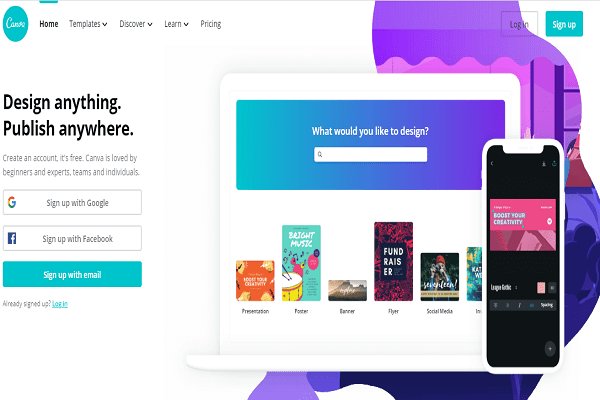 To Conclude
Your YouTube channel will attain great success if you stick to your originality in the content and style. Efficient strategies and ideas can help you to reach the desired result by doubling your YouTube Channel subscribers organically.