YouTube Creator Studio app is the quick and easiest way for YouTube content creators to manage accounts and videos. It is an official tool from Google. Its main focus is to manage video performance, which is required for content creators. It is very fast and productive from anywhere.
YouTube is the second-largest video search engine on the web which connected with some millions of users on its platform. YouTube is the most ad targeted platform in which more than 82 percent of advertisers have targeted their audience via YouTube platform.
Nearly 68 percent marketers and advertisers are using various types of ad formats on the YouTube platform to reach the audience. Many brands have already got succeed with their YouTube strategy.
To build and manage the YouTube channel more efficiently YouTube platform was started a new YouTube creator studio application which is compatible with both iOS and Android platforms.
The new YouTube Creator Studio App
The YouTube creator studio application helps you to manage the YouTube channel on your mobile. The app has various helpful features to maintain the YouTube channel in all verticals. This new form allows the users to monitor and manage their YouTube channel in the best way. The app can download from the Google play store, and it is compatible with Android 4.0 and iOS 7, and new updates.
Features of new YouTube Creator Studio Application
The YouTube creators will be more beneficial with the YouTube creator app in which they can manage their channels with ease.
Accessing the Dashboard
The dashboard can viewed on this app which allows a quick view of analytics and the uploads that made recently. It also allows the users to have a snap on your channels with one click.
Management of Videos on Creator Studio App
By using the video manager button, user can list the recent uploads and also can edit the videos and metadata by using the settings and The latest comments related to the video content can also access very comfortably within the app.
The Community Section
By using the community section, the user can review the comments and also can post the reply and review the comments on their videos.
Analytics on Creator Studio Application
The user can access the analytics of the channel and can know reports that are related to the video views, subscribers, tragic ad the earnings as well. There is an option to adjust the view metrics ad date basing on the days and the real-time estimated video views too.
Advantages
The creator Studio is full of tools and features, that will be with you every step of the process to manage your channel.
It is a perfect place to share thought, ask queries and see a loads of great threads.
The another benefit is to keep up on YouTube creator news, login opportunities and event announcements is an excellent way of creator monthly.
The Technical issues can be solved by YouTube creator support team.
It is used to help you make the best videos.
To develop a successfully growing channel.
Get to know other creators in the community.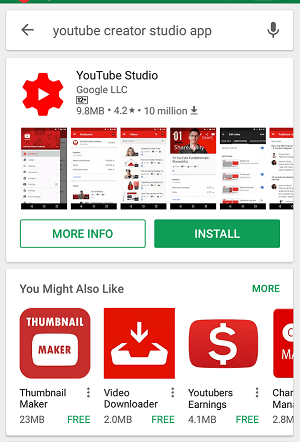 Tricks & Tips
You can create a link in certain time, that starts a YouTube video.
You can easily watch the written transcripts of people's videos.
You can help your video get found in search by editing or uploading a transcript.
You can use YouTube to easily get free transcriptions of your videos and audio files.
You can create, share, and collaborate on video playlists.
You can save videos to watch later.
You can create your own custom YouTube URL.
You can add clickable links to your videos.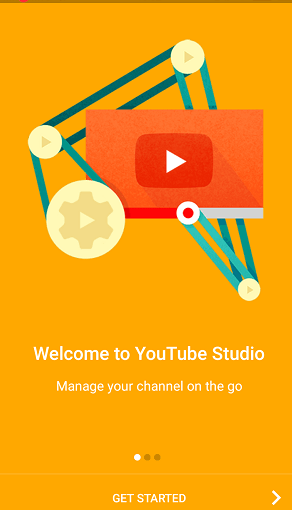 Tools in YouTube creator studio
Analytics:
The performance of the channel can be obtained by gathering the daily reports and data that helps in enhancing the subscribers, channel engagement, views, channel revenue and watch time etc. are can be acquired by using analytics.
Dashboard:
This tool can be used to sketch the stats and newly arrived updates from the YouTube in the form of alerts and notifications. This helps to make amendments to the uploading videos of the channel by finding the most riveting topic.
Community:
A quick response to the comments, viewing the private messages and reviewing the subscribers list can be possible. To make communication and collaboration with the co-creators and fans can be possible by using this creator studio tool.
Video Manager:
The video settings of updating and organizing can be done through video manager. The tools that have been offered can be used to optimize the videos of the channel.
Channel:
The channel adjustments like monetization sign-ups, permit live streaming and full control of upload defaults etc. can be done.
Audio:
The effects of sound can be added by accessing the Audio Library.
YouTube Creator Studio App
You can upload and edit videos in the app itself
You can schedule timings for when your videos go live
It lets you manage and reply to comments
It allows you to run ads within the app
It tells you which ads are performing better
YouTube Creator Studio New app is now available
Open up the app with voice search to find answers you NEED
Optimize your videos with a few simple taps
Measure your channel health with ease
YouTube Creator Studio app that every creator needs
You can schedule your videos now in advance
You can access the insights from your video
You can easily connect another social media account to upload to YouTube
If you're a content creator, you need to download the YouTube Creator studio app
Easily manage your channel from anywhere
Find out what's happening with your videos and channel
Build and share custom thumbnails and intros
Easily hide or pin videos from appearing on your channel
Conclusion
These are the main features that we have discussed below are very effective to your YouTube creators. This creator studio is used to make changes in your YouTube channel whenever you want to change.Creator studio option in YouTube can be used to make changes in our YouTube channel when we want. This could be used to make a perfect YouTube channel that is completely unique from others.