As a YouTube creator, you should need to create tweaks and superb videos for search engines, social platforms to make them viral. Whenever your videos are not performing well, that means you are not using the right tools. YouTube extensions leverage you to create searchable videos, streamline the workflow, and analyze the performance of your channel videos. Here are the top tools used by many content creators and Cool YouTube Chrome Extensions everyone should use in 2022
Top YouTube Google Chrome Extensions
Magic Actions:
Magic Actions is a great tool that overhauls YouTube with a lot of useful features. You can adjust the volume with this by scrolling the mouse. Content creators can block out the video annotations. Magic Actions offers screenshot options to enlarge the thumbnails.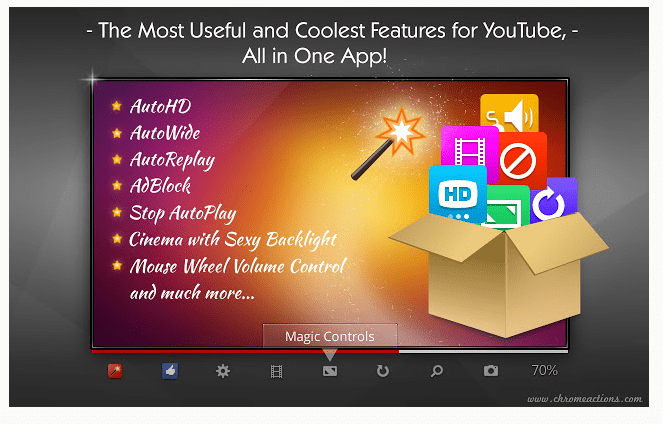 Turn Off the Lights:
Turn off the Lights chrome extension is just like providing the Cinema mode on your YouTube. It offers straightforward functionality, letting the video to take prominence, and you can easily customize your videos.
SmartVideo:
SmartVideo YouTube chrome extension provides the best overall video experience by reducing the video buffering. Configure the extensions can help automatically play the video when buffering is wholly based on internet speed.
GIFit:
GIFit is a YouTube extension that allows you to share with anyone you like. YouTube natively lets creators create GIFs out of videos. GIFit! It is a try that if you are serious about creating the GIFs files on YouTube videos. This chrome extension works well for your YouTube Videos.
Video Blocker:
Whenever if you see the inappropriate videos, you must use this Video Blocker extension. Video Blocker Chrome extension lets use to block videos from a particular channel.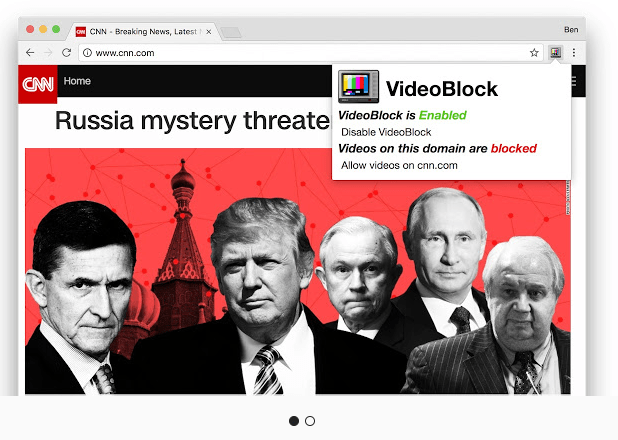 Video Preview:
Generally, YouTube videos display the images that you cannot guess what the content features are. So, the Video Preview YouTube google chrome extension allows you to check the previous slide of that video thumbnails to know what type of content featured in it.
BriefTube:
BriefTube extension leverage the users with a summary of the videos without wasting your time watching the full video. You can directly jump on to the part that you need, and this summary outlines the topic in the video along with the timestamps.
YouTube Plus:
YouTube Plus is another YouTube chrome extension that offers multiple features include different video layouts, infinite scroll in feeds, ability to select video quality, static audio volume, and change volume with the mouse wheel. You can also prioritize with HTML5 player.
Ratings Preview:
Ratings Preview displays the rating, such as likes and dislikes of all YouTube videos just under the video thumbnail. It offers more customization options and additional advanced features. You can work on the edits like can change color, opacity, the bar's thickness that suits your taste. Has a built-in RP score system with different algorithms to determine a good video rating?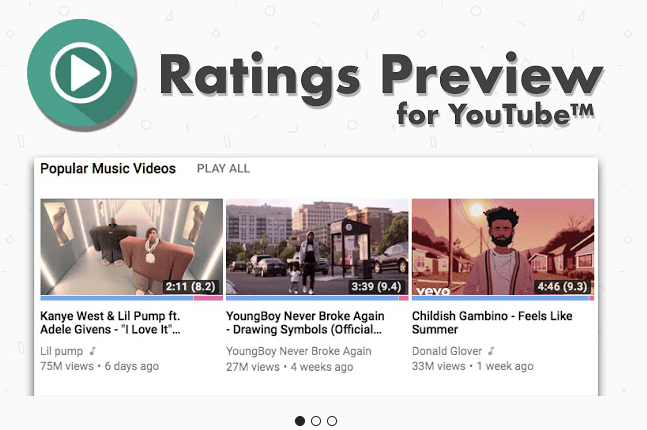 Smart Pause:
Smart Pause is a cool YouTube chrome extension that automatically pauses a YouTube video when you leave the tab. Video resumes again when you come back to the tag. A perfect tool to ensure a video while you can also continue to work on other things. It is very good at pausing the video and resumed the video instantly.
VidIQ:
VidIQ is one of the most popular YouTube tools that gives video analytics. These tools offered the YouTube chrome extension to access the analytics of your channel videos easily. It enhances your channel engagement, pops up with likes and subscribers.
Enhancer:
Enhancer YouTube extension enhances your channel user experience and is highly customizable. Easy to use chrome extension and offers a new variety of functionalities to your channel videos.
Rebrandly:
With the help ofa Rebrandly YouTube extension, you can create branded URLs or short links to your videos. You can directly create the quick links and share it from your channel to social media accounts such as Facebook, Twitter, LinkedIn, and more.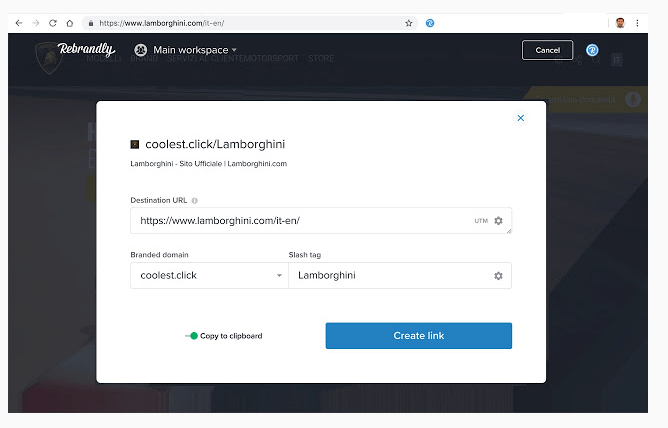 Keywords Everywhere:
Keywords Everywhere are the most useful chrome extension to find the right keywords for your Channel videos. Whenever you search for something on Google, you will see the keyword raking and other details about that keyword in a new section.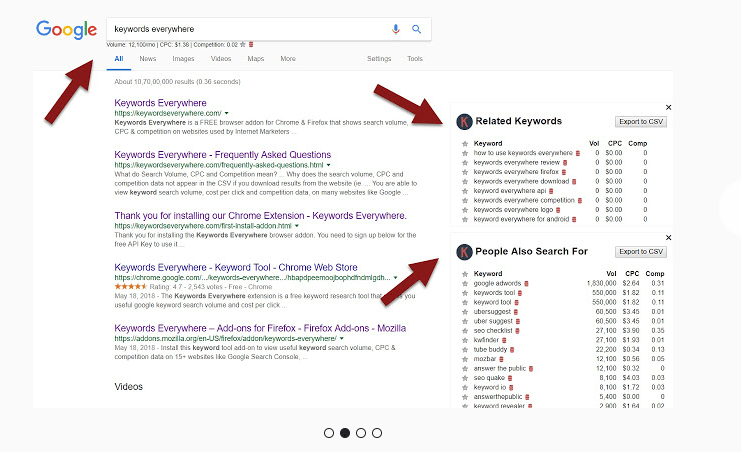 TubeBuddy:
You can directly integrate the TubeBuddy YouTube extension into your channel, to run and optimize your channel with ease. Best extension to optimize your channel to get high in search engines.
YouTube Video Downloader:
YouTube Video Downloader extension allows you to download your video to your devices. It will enable us to download the 4320 P resolution and M4A audio formats. The simplest way to download YouTube videos to any device and operating systems such as Google Chrome, Mac, Windows, and more.
SuperYouTube:
Super YouTube chrome extension allows users to read the comments while watching the video, other features you can operate while video playing. SuperYouTube extension tracks the time while watching the video.
Loom:
Loom Chrome extension for YouTube allows content creators to record the screen whatever you are watching on screen. This tool is free to use and perfect for the online tutorials to record and watch for later use.
Looper:
Looper chrome extension for YouTube provides an AB loop to feature your channel videos. You can repeatedly watch the same video multiple times without clicking on the loop button. YouTube can give you more control over this Looper YouTube chrome extension.
YouTube Playback Speed Control:
This Playback speed control chrome extension can optimize your video viewing experience and allows you to make playback adjustment tools. It will faster the video viewing experience without any buffering.
Improve YouTube:
Improve YouTube is an open-source Chrome extension that enables to synchronize 42+ more additional features. This multi-utility control extension brings new features to your better performance with more fun.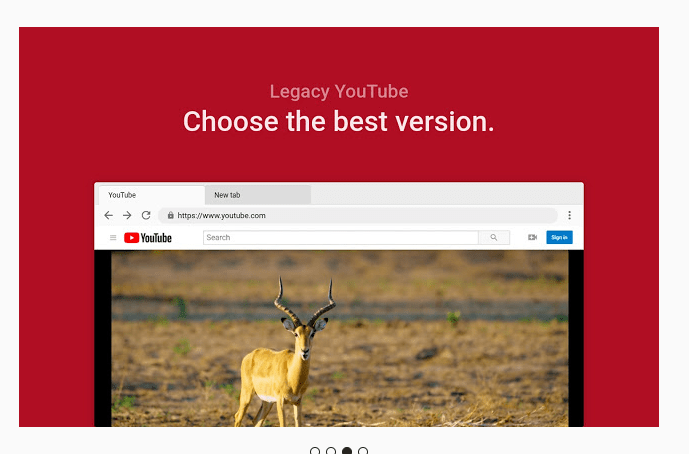 Invideo:
Invideo enables the search inside of your videos, and it saves your time while directly jump on to your favorite part. It offers video text search inside of your video.
Floating YouTube:
This Floating YouTube button chrome extension that deals with when you want to catch up on your favorite new episodes keeps you entertained while you are on another task on the browser. It includes Zooms in, Zoom out and full-screen mode, etc.
Enhancer For Netflix:
The enhancer is a browser application with more than 30k million users globally. It offers customizable user toolkit, ad-block controller, disable the playlist playback, automatically pausing the videos, etc.
Looper for YouTube:
Looper for YouTube is a lightweight extension designed for looping a particular portion on any YouTube videos. It is a leading looping chrome extension that makes fun to loop through specific time frames easily.
Audio Only YouTube:
Audio, only YouTube, lets you load YouTube videos that only plays sound only on YouTube. Make sure that this chrome extension does not work for Live videos. You can easily enable/disable by just clicking on the icons shown on extension bars.
Picture in Picture:
Picture in Picture google chrome extension for YouTube allows users to watch videos on the floating window. It also displays the video player on the window; you can use all other additional functionalities.
Skipper for YouTube:
YouTube Skipper is a YouTube extension that auto spikes your ads after YouTube provides the ad button. This ad skipper chrome extension can automatically skip the ads after 5 seconds.
Conclusion:
YouTube Google Chrome Extensions will supercharge the YouTube experience. Their extensions help to enhance YouTube functionality to make its playback experience better your product using the video platforms. Try these YouTube Chrome extensions to enhance video marketing experience, customize tabs, and more.