YouTube is the most popular video-sharing site of Google. YouTube in India has a large user base. Jawed Karim created YouTube, Steve Chen and Chad Hurley. It launched the year 2005. Jawed Karim launched the first video, and the name of the first video on YouTube was 'Me, at the Zoo'. Broadcast yourself was the main goal of YouTube. To view all the video content on YouTube, it takes eighteen hundred years. YouTube is now the largest search engine after Google. Though new video streaming websites frequently launched, the popularity of YouTube is not decreasing. History of YouTube in India is discussed here.
Launch of YouTube in India
YouTube was launched in India in the year 2008, and its partners in launching were the Zoom channel, UTV, and Rajshri Group. Though the YouTube launch in the year 2005, it took three years for it to reach India. India is the second-largest market for the video-sharing platform in the US. India is also in second place when it comes to active users per month. Indian YouTube user base grew by more than eighty percent, and around 55% of the views were from mobile.
YouTube Strategy for Indian Market Conditions
Internet usage is growing year over year, and one of the reasons for this is the availability of internet in mobile devices. YouTube frequently updates the YouTube app in India to cater to the requirements of the large user base. YouTube offline feature also offered in India. It allows users to watch the videos anytime, anywhere.
YouTube also opened YouTube space in Mumbai, India, and is welcoming the video content creators of India. YouTube also sees remarkable growth from India from content creators. The versatility of content, content growth in different languages makes India a special market for YouTube.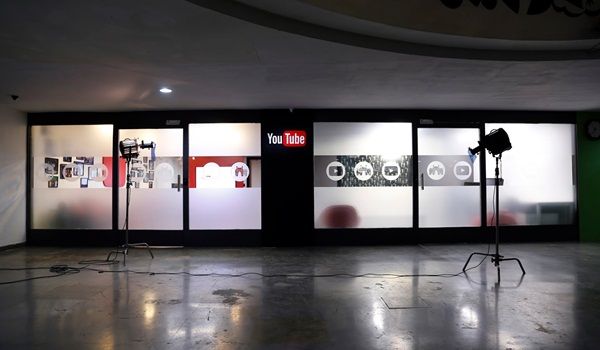 Current YouTube Market in India
The usage of smartphones is growing in India at a phenomenal rate. Most people are accessing YouTube on their mobile phones rather than on other traditional devices. The content watched most by people in India on YouTube is the videos of Bollywood, sports events and cooking programs. YouTube also revealed that regional programs also watch by a large number of people. Most people use the smartphones to access YouTube, but these phones are 2G phones (mostly). YouTube is focusing on penetrating in this market and help the people access it more.
There is a growth of more than eighty percent of India YouTube content and the YouTube content viewing. YouTube is focusing on providing a better experience for the people who are watching YouTube content on mobiles.
The growth of YouTube since it was launched in the year 2005 to till now is amazing.
Interesting YouTube Statistics and Facts of 2020
Over 256 million monthly active users and over 1200 channels+ for YouTube in India.
More than 10% of the YouTube Channels run by the Women in India.
In India, over 94 Tamil channels have more than a million subscribers, and 1,250 channels have subscribers in between 100,000 to 1 million subscribers.
Up to 60% is the amount of time that Indian people spent on watching YouTube Videos year by year.
The primary reason people watch YouTube is to relax, and the secondary reason is to get entertained.
The majority of the YouTube viewers are from India, the US, China, Russia, and Japan.
Over 60 Telugu channels, 35 Bengali, and 15 Malayalam YouTube channels on YouTube also crossed a million subscribers.
85% of the female user watch YouTube listen to East Asian music.
YouTubers says that One of the fastest growing and biggest audience come to form India.
From the past one year, YouTube consumption on mobile devices increased to 85% in India.
YouTube has become first for the consumer content in India if they are looking for both entertainments as well as information.
YouTube watch time has increased to 60% in India by 2020.
More than 1200 Indian content creators crossed 1 million subscribers on YouTube for effective storytelling.
Over 81% of the Growth notified over one year for YouTube in India.
Adam Smith, the VP of Product management YouTube, mentioned that over 100% growth rate noticed for daily active users in India year by year.
One year ago, YouTube launched YouTube Music and YouTube Premium streaming services in India.
93% of the Video watchers in India watch content from YouTube.
Amit Bhadana is on top of the Indian YouTubers list with 10 million subscribers.
265 million monthly active users in India, it's a prediction that it will grow up to 400 million by 2022.
T-Series YouTube channels are the most popular and most viewed YouTube Channels in North India.