FlexClip: Simple to use Videomaker
Video is the most seeking medium on trending social media platforms, and most of the businesses are turning towards creating compelling video content which deliberately defines their brand story. The upsurge of the video is giving a great challenge to digital marketers to develop the dynamic content that keeps the audience engagement and drives sales.
In the same way, video creation software becomes more expensive than before. Moreover, an expert-level skill is needed to launch a remarkable video. Producing high-quality videos in a short period is the essential factor in marketing the video.
Here is the amazing video making and editing tool "FlexClip" that you don't need above. Also, the users can easily create and edit the videos by using images where it doesn't consume time.
It offers plenty of features which let you make professional videos within a few minutes. The only thing you should know about it is how to use FlexClip.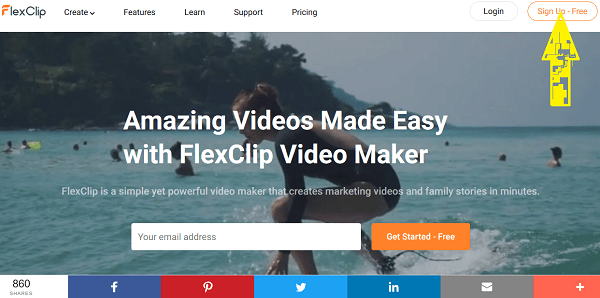 The unique advantage of FlexClip that any user can access it without installing or downloading any applications or programs on your desktop.
What you need to use this free tool, you should go to the website and register with your email details by creating the password.
It is effortless to use and provides a user-friendly interface through which an ordinary person can create professional videos. By using this tool, you can process several complex video clips. The most obvious thing about FlexClip is that it is free to use.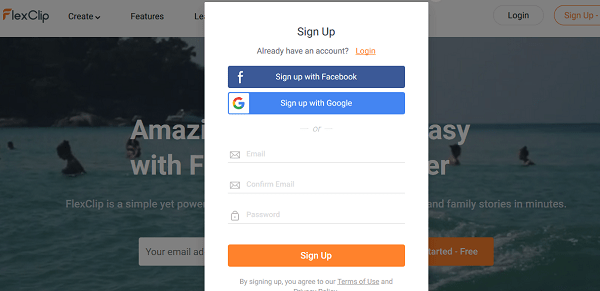 Why do we need FlexClip?
As we discussed, it is a user-friendly and simple interface which enable users to create compelling videos without professional experience.
We can create enthusiastic videos by choosing dynamic text animations.
When you are editing the videos, you can preview the video in real-time.
Through this tool, you create and download high-quality videos.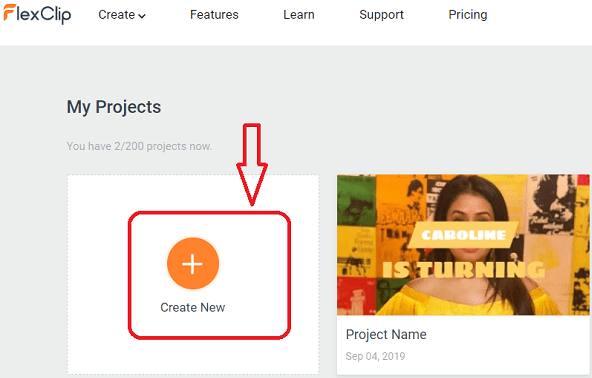 Features of FlexClip
Story Creation:
You can convey your message through simple of video stories by using FlexClip.
Add Text:
Send your business or personal message by customizing and adding the text to the video you create.
Video Watermark:
You can hold the copyright of your videos by adding watermark to those videos.
Add Music:
You can add audio or background music to the video clips you create.
Split Video:
The users of FlexClip can separate the single large video files into small video segments quickly.
Aspect Ratio:
You can give a different aspect ratio for the video that best compactable on multiple platforms and devices.
Trim Video:
Without losing the video quality, you can cut the videos and get the desired video clips.
Photo-To-Video:
By using your pictures, you can create a unique video from photo slideshow.
Zoom Video:
Just with a few clicks, you can zoom in or zoom out the video clip.
Rotate Video:
Either clockwise or anti-clockwise you can rotate the videos by 90 degrees.
Video Resolution:
You can choose the best video resolution for your story and export it.
Media Library:
Create the custom video by selecting from million video footages, stock photos, and music.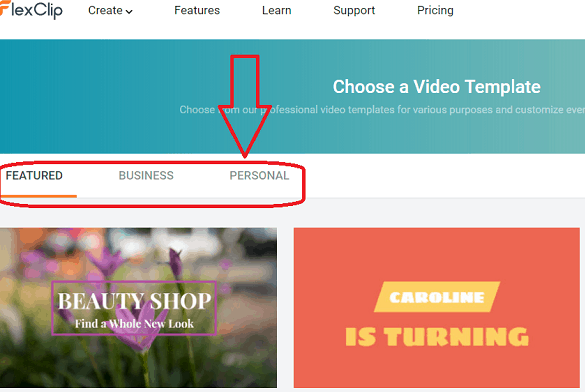 How to use FlexClip?
Creating Account:
Go the website "https://www.flexclip.com."
Then choose Get Started – Free.
You will be directed to the Sign-Up.
Now you can sign-up with Google, Facebook, or Email.
If you use Email, you need to create the password to register and login to the FlexClip.
Steps to create Video:
After sign-up you will be displayed with My Projects page.
Select 'Create New' to create the video.
Then you will be directed to choose 'Featured, Business and Personal.' Pick the template that you need.
Now click on 'Edit' to create the video with your text. Here in the clips itself, you can add the text adds.
You can use the features as mentioned earlier as you need.
Add your images by clicking 'Add Local Media.'
After making all amendments as you required you can export the video.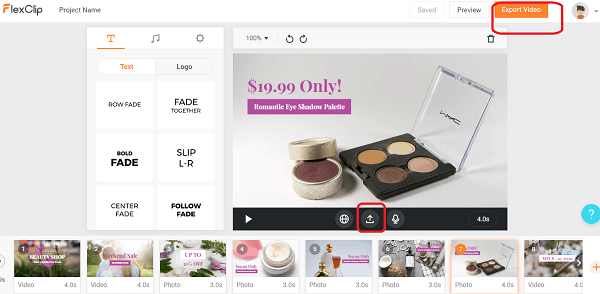 Conclusion
By using FlexClip, anyone can create a video that adds value to the creator. While comparing with other paid video editing software, it is the best software to use. The best is not enough to distinguish this product that is available for free of cost.