Linear TV is nothing but real-time television service that broadcasts or streams the scheduled programs, conventionally over the air through Cable/satellite. Generally, all broadcast television services count under linear TV services. Linear Broadcast Scheduling Platforms offers services like content management, Content library, rights management, planning and scheduling, advertising sales, and real-time Analytics.
Disrupted by the streaming media and facing the various challenges of people increased TV consumption habits, the traditional free-to-air television is scrambling for the attention of viewers and advertisers. Here are the best 50 Cloud-based Linear Broadcast Scheduling Platforms for media companies.
Linear Broadcasting: 50 Cloud-based Linear Broadcast Scheduling Platforms
Vset.tv:
It is a 100% cloud-based Linear Broadcasting platform, professional all in one platform. It provides all other tools for the broadcasters.
Muvi:
It allows you to launch the broadcast pre-scheduled on-demand content and live TV channel sequentially in real-time over the internet. Muvi helps to Schedule both on-demand contents and live feeds on multiple linear channels without any hassles!
Open Broadcaster:
Open broadcaster integrated broadcast suite makes automated playout of the multiple linear channels possible, utilizing the dynamic engagement of television platforms. it offers Advertising spots with built-in HTML web video player and books the advertising campaigns.
Frequency Studio:
Frequency Studio is a collaborative platform with the linear TV channel creation and bringing the world's leading hundreds of content providers, video distributors together in a single ecosystem.
Mediagenix:
Mediagenix is a Linear broadcast management system, software that optimizes Linear TV and Content Workflows, VOD scheduling, and channel management.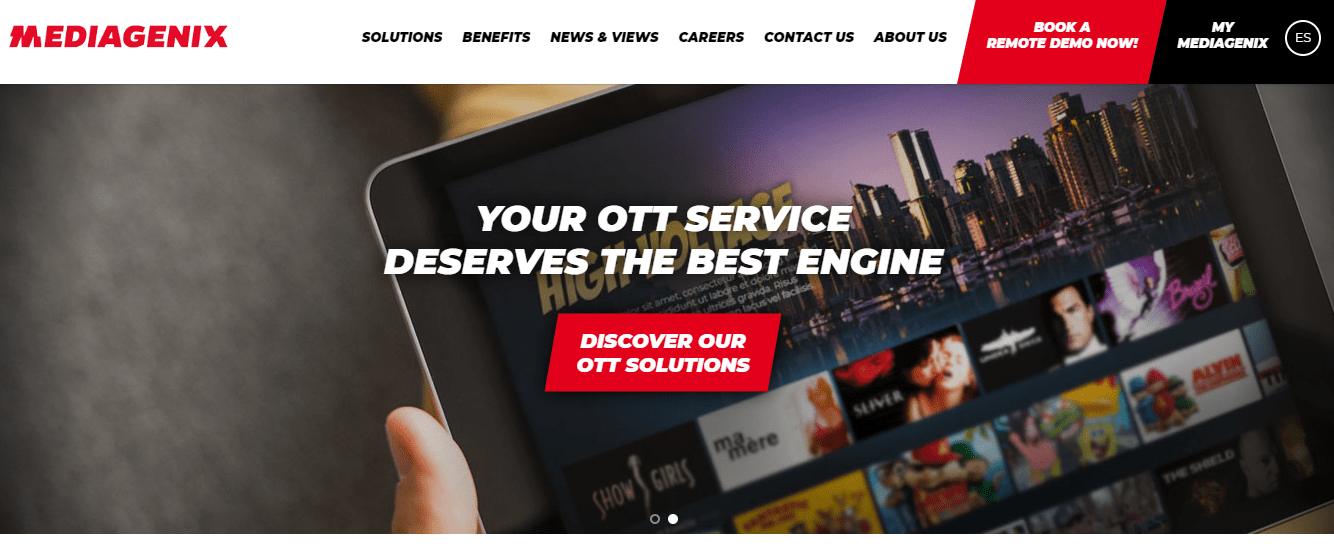 Akamai :
It debuted live Origin and as a part of its cloud Media Services Live system. This is specially designed to deliver 24/7 live/linear TV online video capabilities for OTT video streaming providers and broadcasters.
AWS Elemental:
It launched an OTT Video-On-Demand library as a linear channel. AWS media Elemental, finalizing integration with the Amazon Web Services and showcased several cloud-based Linear broadcast video solutions for HDR and live channel playout for linear 24/7 broadcast.
Amagi:
Amagi is a cloud-based broadcast services platform that offers linear TV networks cloud-led, channel playout, end-to-end services encompassing content preparation content delivery and monetization for both linear TV and OTT.
Zixi:
It provides a cloud-based Software-Defined Video Platform that enables reliable TV broadcast-quality video delivery over IP. Zixi Platform makes it easy, economical for media companies to source, localize, manage and distribute 24/7 live, linear channels, and live events.
MBS:
Media Broadcasting satellite platforms provided perfect compatibility with the playout server platform that is installed at the teleport. It offers customers maximum flexibility for the contribution of their signal via the internet and also provides Linear TV and OTT Streaming services based on the latest technologies.
Telia:
Telia provides Linear TV channels that are distributed over many different technologies such as satellite television, digital terrestrial televisions, various types of cable TV technologies, IPTV and OTT internet TV services.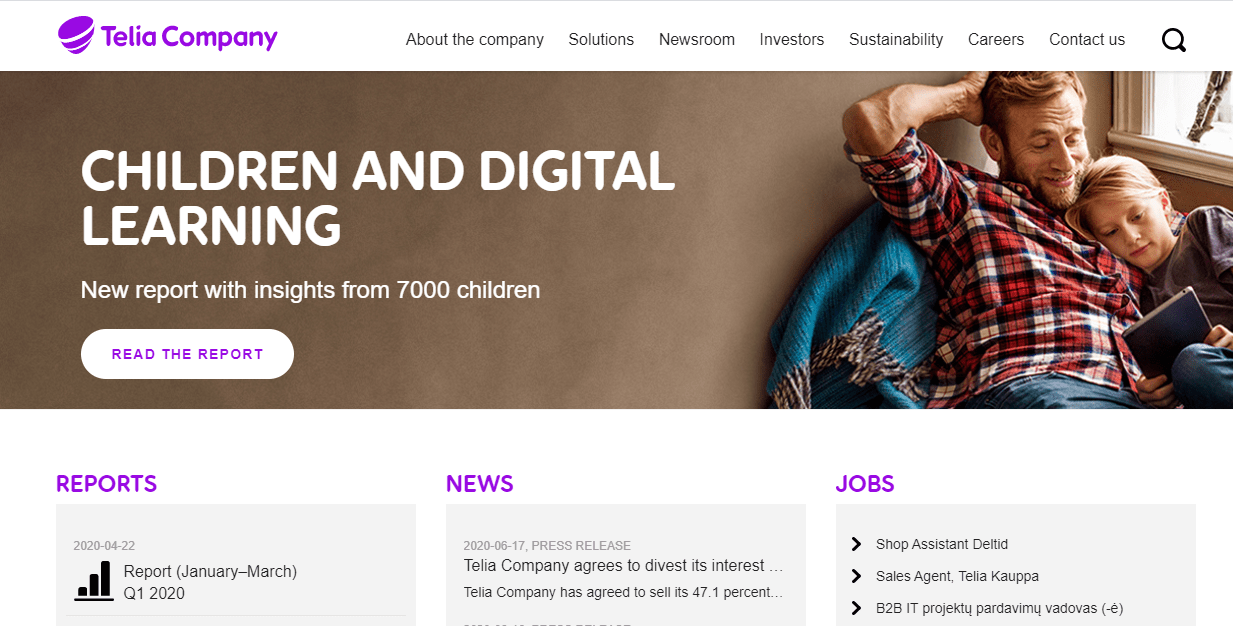 OASYS:
OASYS Integrated Playout designed explicitly for TV broadcasters to deliver high quality, efficient linear playout. It offers an Integrated Playout solution for broadcasters that need more live channels, greater flexibility, and a solution that easily scales from just a few channels to 50.
Imagine:
It has introduced the xG Schedule for the next-generation, cloud-based planning and scheduling system for linear broadcast, on-demand and digital platforms at the CABSAT.
Kaltura:
Kaltura TV platform is a complete solution for all your cloud-based TV needs that it includes configurable modules, adapters, products, and APIs and comprises.
RSG Media:
RSG Media scheduling system is used by many organizations to manage and allocate their various resources adequately. Media companies use this program scheduling system to improve their brand reach, build the audience for a new show.
Broad View:
BroadView consists of the comprehensive toolset for the programming, scheduling, rights, traffic, sales, and promo campaigns that operates seamlessly across various forms of broadcasting linear online, satellite, and cable.
Operative:
The IBMS Operative platform is best for the Programming Linear and Non-Linear, Content Management, Content DNA, Media Management, supporting an end to end processes in a single system.
Louise:
Louise of the best television scheduling software and broadcast management system for the Linear and non-linear TV channels. It works on multiple platforms with seamless quality streaming.
Avatega:
Avatega is a cross-platform and content scheduling platform for media companies. It offers cloud-based services to the Linear, and non-linear publishing makes more accessible to rights data
WO Program | WideOrbit:
WO Program manages the content across multiple channels and platforms from acquisition and production through rights, scheduling, and transmission.it is integrates with WideOrbit. Other 3rd party solutions offer linear broadcasting services.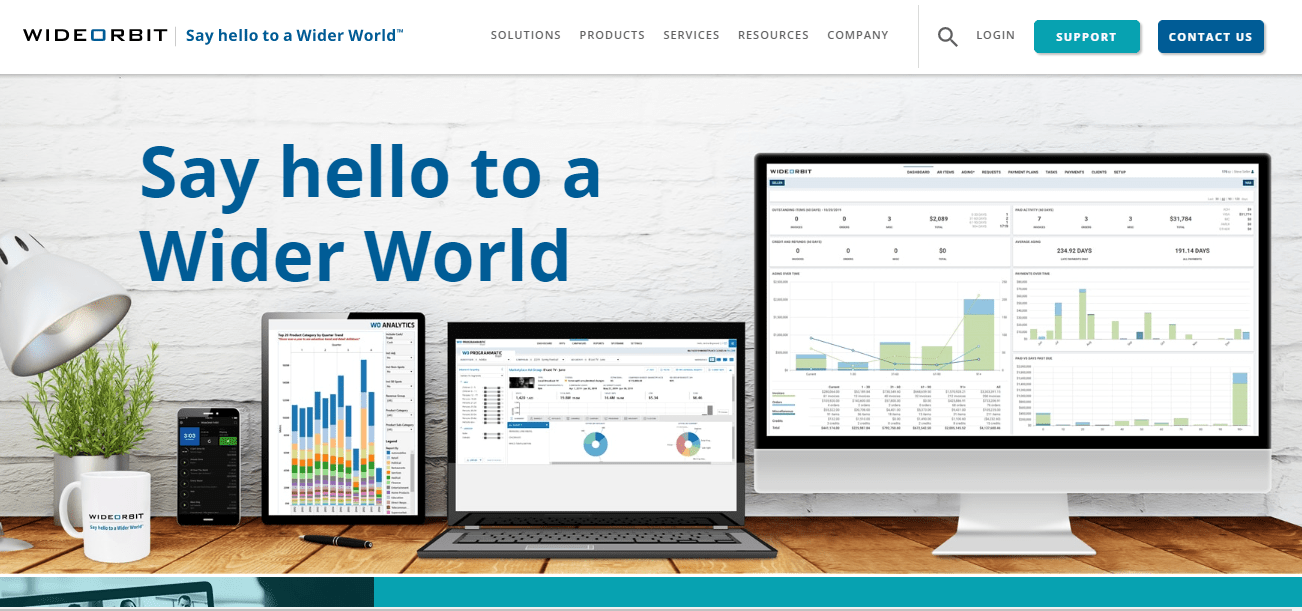 MSA Focus:
MSA Focus is the Worlds leading broadcast management system that provide an all-in-one broadcast management solution. It offers Multi-platform VOD, content scheduled viewing content delivery platform.
UTO Solutions:
UTO solutions is a trusted media and technology company that offers all types of broadcasting services. It brings the television & radio broadcasters, TV channel distributors & large and medium-sized cable operators in one platform.
SI Media:
SI Media, one of the leading Broadcast Management System, is developed, allowing the media rights creation and the management, daily playlists scheduling, and advertising for any kind of broadcaster that may be private and public organizations.
Kantar Media:
Kantar Media offers global broadcasting, scheduling, advertising, and measuring the TV audience platform. It helps the broadcasters to set the programs and rights and content management.
Movida:
It enables you to manage your on-demand business across multiple platforms, business models, and countries. It helps you schedule the programs accordingly in all of your platforms. It puts all content in one platform and provides services like visual and catch up schedule.
IABM:
IABM supports the linear and nonlinear scheduling and management system to the broadcasters. It offers various products supported by linear broadcast and scheduling solutions.
Limelight:
It offers On-Demand Streaming Capability. Streams can be easily configured, started, and stopped through programmatic APIs, and it also provides a self-configuration portal for flexible TV broadcast scheduling.
BMS Avatega:
Worlds leading media planning and cross-platform rights management system. It is the most efficient, highly integrated linear and non-linear contractual rights management system and content schedules.
Max Engage with Watson:
It is an on-air broadcasting company that offers AI cross-platform power broadcast and drives more revenue for the programming companies.
MIS TV:
MISTV is a long age established player that provides integrated solutions for rights management, advertising sales, and scheduling.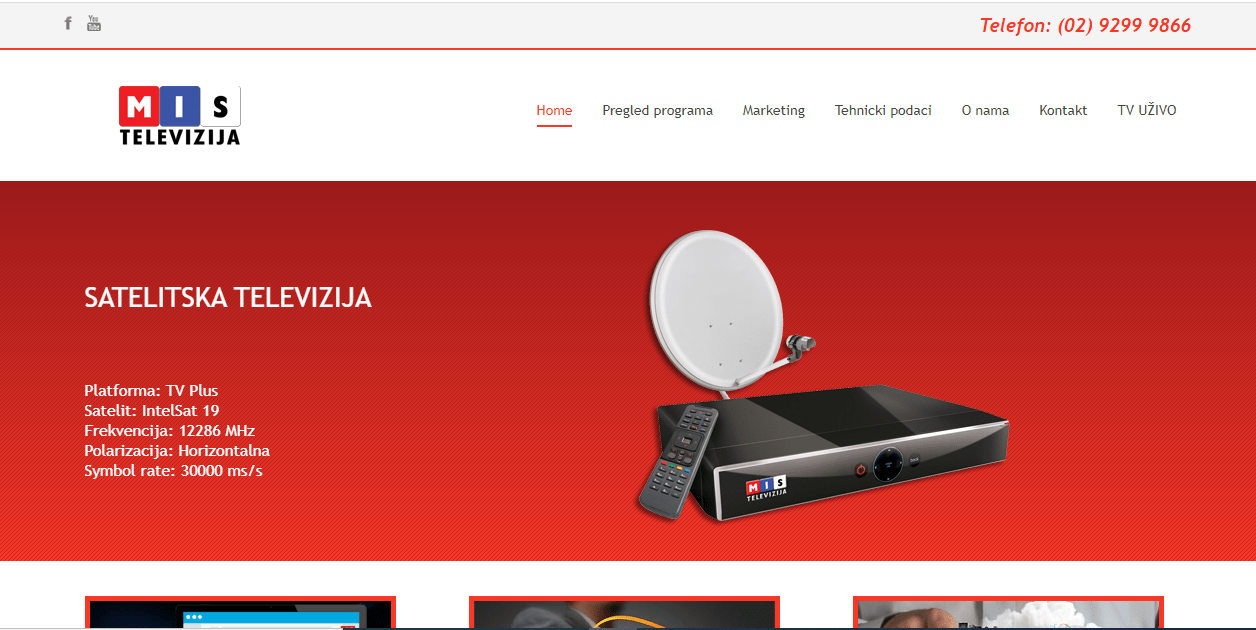 Century Link:
CenturyLink Media portal gives access to round-the-clock critical service information, helping you to better understand your data and do changes in real-time.
IBC:
IBC is a popular linear Tv broadcasting, and Scheduling platforms helps broadcasters to merge linear and non-linear. It also offers and scheduling solutions for Radio and TV.
Provys:
An ultimate tool for transmission, Budgeting and Advanced scheduling of graphics for television broadcasters on both the station management and sales sides of their business.
Katapy:
Katapy is one of the best Linear Broadcasting platforms that provides its own linear TV-style broadcast channels. It simulcast to OTT, web, mobile another cable and satellite providers.
Go Inside:
Go Inside is the best traffic and media rights management system. It supports radio and TV broadcasters to manage the entire broadcast process, traffic scheduling, and broadcasting.
Aviion.tv:
Aviion broadcaster can reuse their content with the existing digital media assistance, bypassing traditional Linear Broadcasting terrestrial distribution over IPTV/Cable operators platforms. It offers OTT and internet protocols with a natural extension of the broadcast service.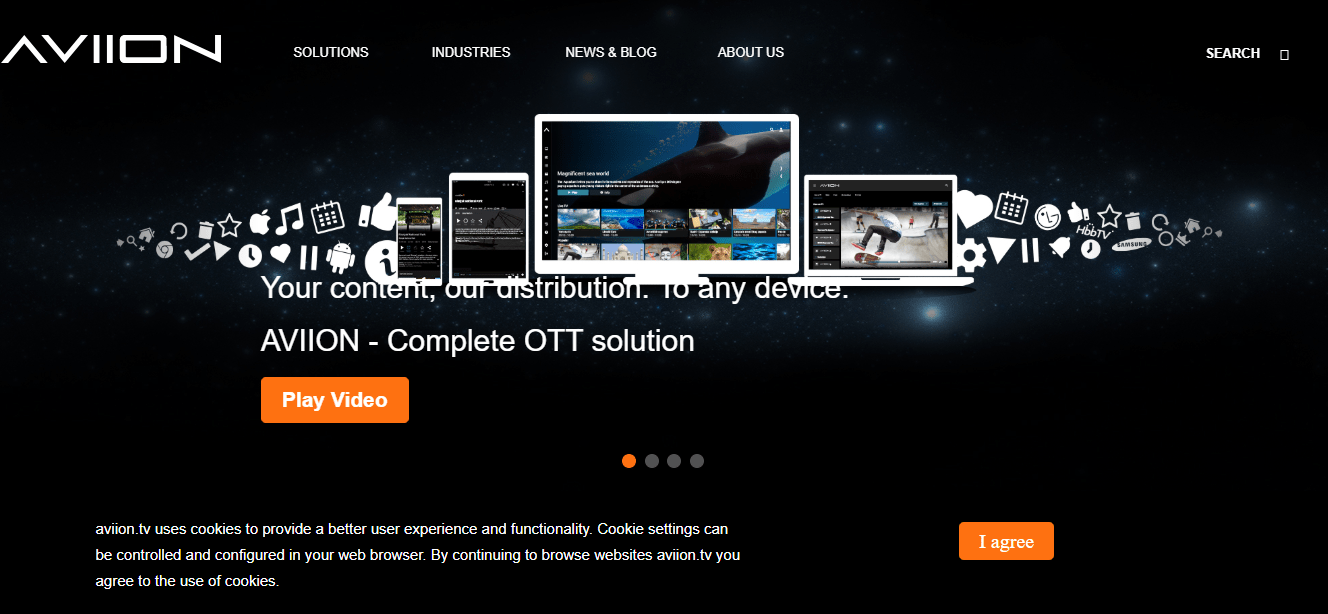 CreateCtrl:
CreateCtrl applications cover all the activities the Content Acquisition, Reporting and Metadata Management, and Program Scheduling
mediatool.tv:
Mediatool is a cloud-based all in one TV broadcasting and scheduling platform. It consists of several integrated modules dedicated to specific tasks.
Softron:
Softron us an on-air 24×7 scheduling and managing application. Scheduling a TV station for 24/7 playout has never been so easy as we discuss.
Schedule it:
Schedule It is the TV and Broadcast Scheduling Software that can simplify your broadcast planning and production scheduling. It maximizes the facilities by eliminating the planning errors by scheduling everything quickly and easily.
Calliope:
Caliope is an On-Air TV is an advanced content management and scheduling software tool for Linear Broadcasting channels who are looking for an efficient way of managing their operations.
LiveboxTM:
LiveBox is a multi-input and output platform for Live TV channels. LiveboxTM delivers your channel content cached at high-speed internet broadcast to multiple destinations.
BCE:
BCE is an expert that can provide assistance at any step of your operations and work with these tools like Program preparation, Digital Media Operations, and scheduling needs on channel programming.
Bitcentral:
Bitcentral offers on-demand broadcast Playout Module features in a deep set of versatile tools. It Eliminates transcoding needs with direct back-to-back playback of the mixed elements in various frame rates.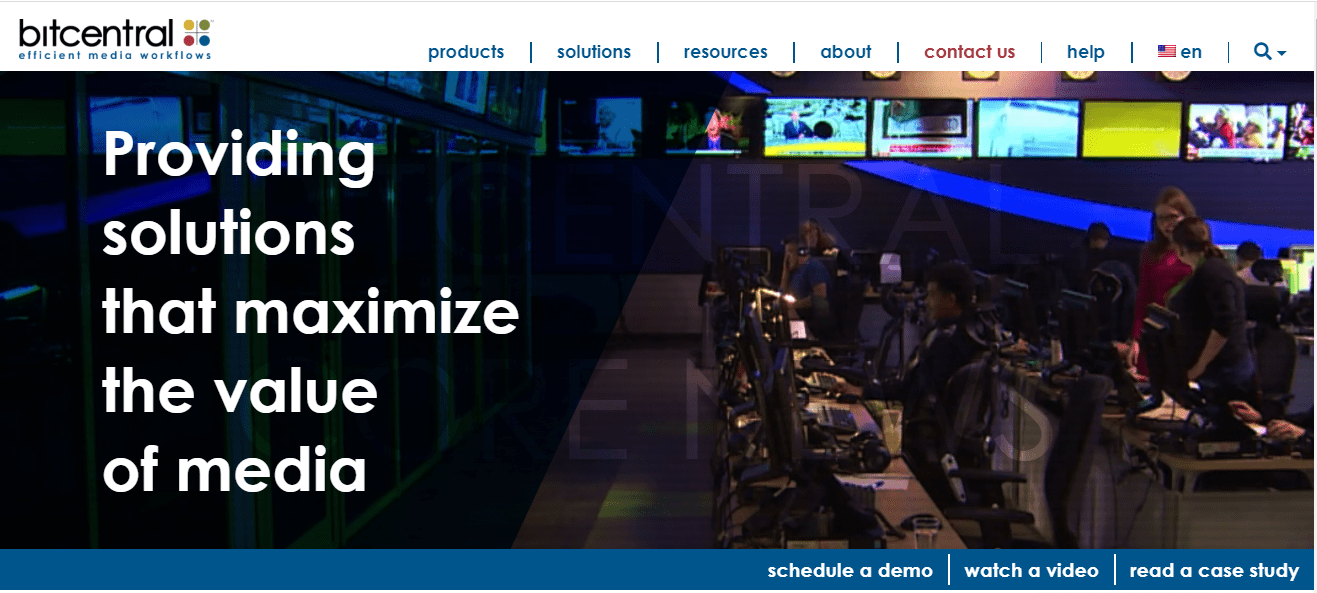 Etere:
One of the best broadcast management system of providing the program planning and scheduling, licensing rights that support mission-critical operations in broadcast management. Etere combines high reliability with cost-effectiveness.
Make.tv:
Make.tv playout dynamically manage, monetize, and publish the audience streams via OTT, TV broadcast, and social media networks. This module is a cloud-based scheduler and playout solution enabling the content owners to create TV programs for Linear broadcasters.
Amazon Fire TV:
Amazon Fire TV offers a variety of live browsing, voice search experiences to help Viewers discover and enjoy their favorite content. It primarily focused on improving your existing customers experience live TV and programs scheduled in a 24/7 Linear Broadcasting content.
Zype:
Zype media playout provides an easy-to-use workflow, transforming playlists of videos into internet protocol delivered linear live broadcasts. That includes time management, scheduling, and distributing over the OTT marketplace.
Evertz:
It has integrated MAM and utilize built-in fields to populate on-air broadcast elements dynamically. Evertz has within the linear playout space, and Mediator-X allows new Live TV channels to be configured and launched from within the Mediator-X configuration tool.
Smartclip:
The smartclip Addressable TV Platform built for the TV industry, TV advertising, and analytic solutions to linear TV. It unlocks new potential for advertisers and broadcasters.
Conclusion:
Linear TV refers to the traditional television viewing to watch the TV shows, and viewers must tune in to a specific channel on a TV at an appointed time. Viewers can access linear TV via subscription to satellite or cable services through air. So, these Cloud-based Linear Broadcast Scheduling Platforms makes their job easier and generates good revenue to the media companies.