Latency is an increasing facing issue as an OTT provider towards streaming live content. Latency is a growing problem for every broadcaster, especially when we consider live sports. Achieving Low Latency Video Streaming is challenging to reach the goal. Low latency can be achieved with care and attention at all stages of the workflow, primarily including DRM.
Low Latency Video Streaming:
In Live video streaming, latency is added to the streaming process by various components such as Encoder used, the type of camera, streaming server, upstream network, network efficiency of the video player.
Low latency is very subjective in processes. We can see HD cable TV's stream defaults at 5-second latency. Of course, we can consider Low latency would be anything under five seconds. Most of the cases, a few seconds' delays would not make any difference for the viewer. But, in certain use cases, which necessitate the very low latency.
10 Ultra-Low Latency Video Streaming Solutions:
Limelight RTS:
Limelight's RTS offers a more straightforward solution to implement, and You do not have to worry about setting up and maintaining server infrastructure. RTS functions very well and provides reliable, consistent content delivery.
Wowza:
By taking in a variety of streaming protocols, the origin can then convert the streams for delivery out over a CDN. This repackaging of streams for CDN delivery is something Wowza's software is well suited for.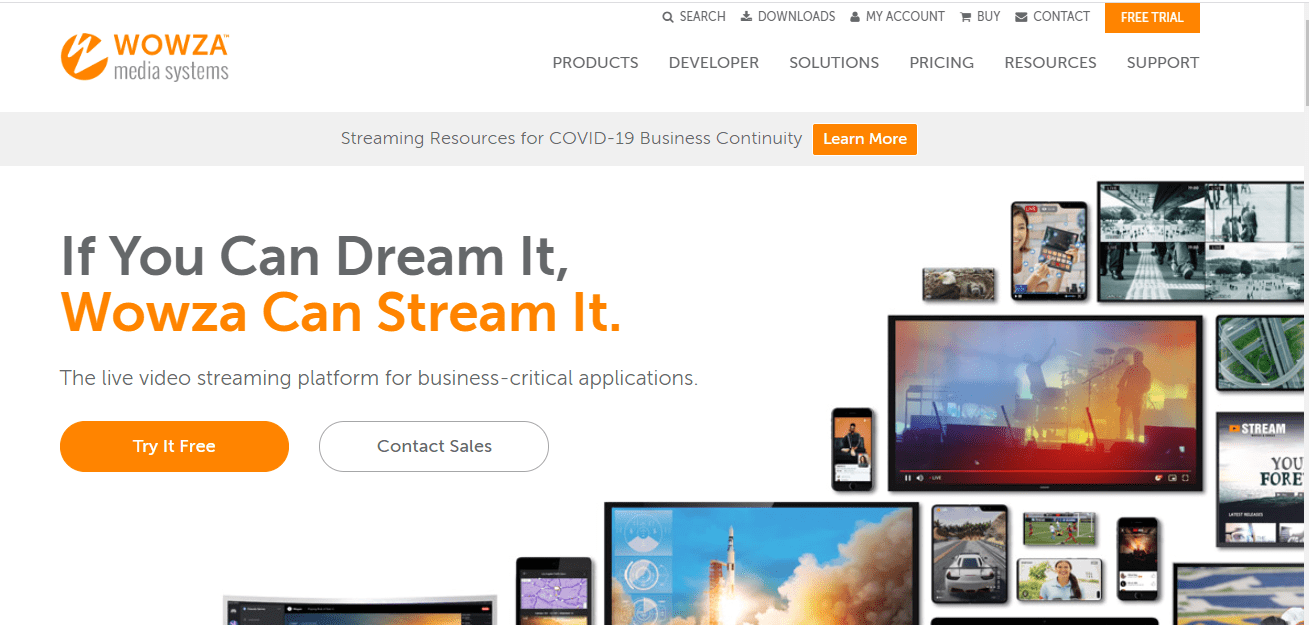 DACast:
DACast is another popular streaming service to build with, and that will produce high latency due to how it requires small chunk sizes. Their website states have a latency of 10 seconds. Any solution measures in seconds fall far short of ultra-low latency video streaming.
Phenix:
Phenix is a reliable solution that offers live video streaming with a fast time to the first frame. It does not provide live demos, but it offers free trials.
ANT Media:
ANT Media offers and boasts basic functionality with affordable pricing. ANT Media could create some communication problems when going through technical support. ANT Media is built on top of open source Red5.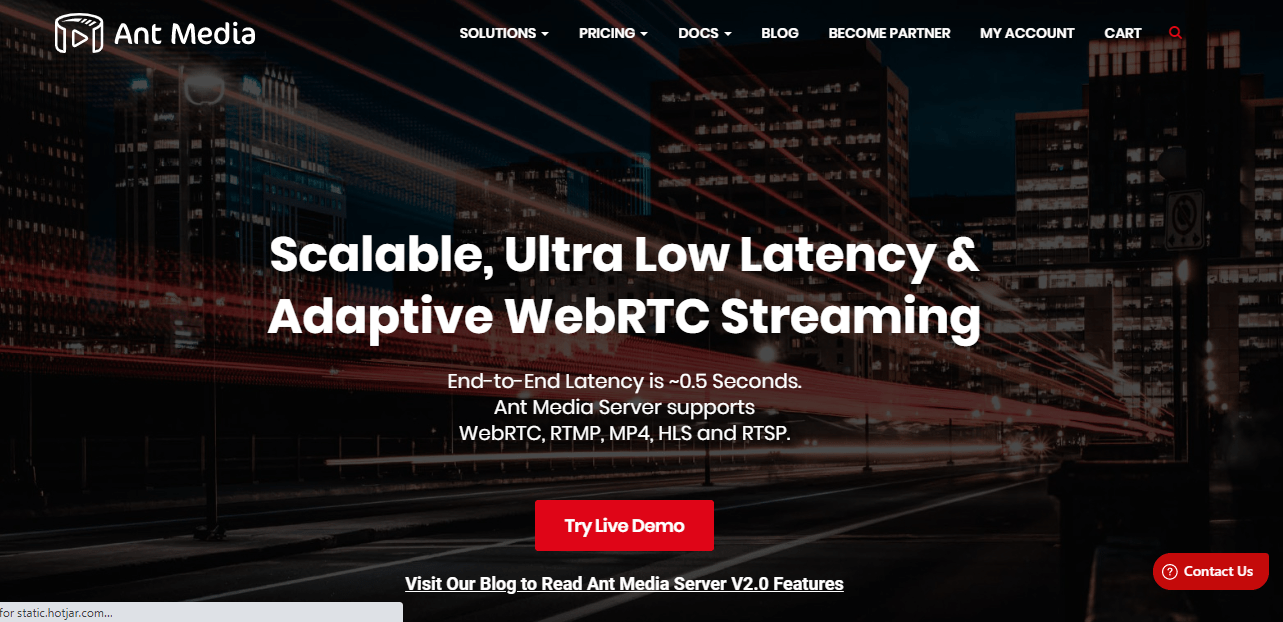 Millicast:
Millicast is another hosted service based on WebRTC. You can get solid video streaming performance with the latency of 200-500 milliseconds for the pre-packaged hosting.
Kurento:
It is the best choice for live WebRTC based on the streaming. Kurento is open-source, beats all the other options. That means it is entirely based up to you to implement a functioning solution. It definitely serves as a good backbone for you to know how to use it.
XStream-SD4:
The XStream-SD4 is a standalone, intelligent, ultra-low latency H.264 Streaming solution that records and streams over 100/1000MBit Ethernet. The features are dedicated to the hardware compression capable of encoding all four video channels at full frame rate, full size with Ultra-Low Latency under 40ms.
Mux's live streaming:
Mux is also one of the best video streaming solutions with a low latency spectrum. A lot of suggested terminologies in the industry over one year for what to call different latencies within this spectrum of the live streaming.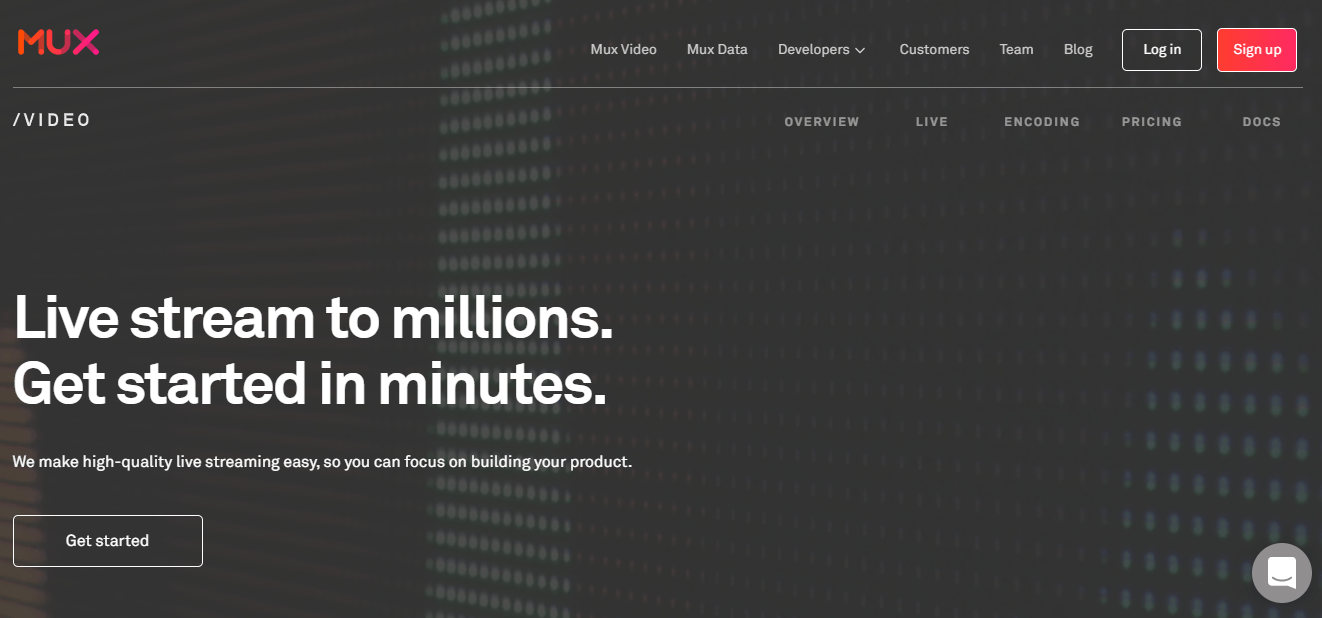 True Live OTT :
Recently, True Live OTT Synchronized to audio, video, and data across multiple devices with Ultra-low latency, faster than TV. It is harmonizing with the linear broadcast, also offers TV-like experience. The ultra-low latency solutions offer instant channel switching and Higher throughput with lower overhead.
Low latency Video Streaming OBS:
OBS Launches Ultra Low-Latency Encoder with Live video streaming. It is an open-source. Broadcaster Software and free live encoder software for macOS, Windows, Linux Operating systems.
To set up the live stream broadcast to the Cloud with OBS, follow the steps:
Download the OBS software to your computer and install it.
Log in with your Accounts.
Go to OBS, click on Settings.
Turn on the "Stream" and Make sure to put the Service on "Custom Streaming Service."
Now fill the stream URL and stream key from your created Account.
Just go to "RTMP Ingest" and copy the stream name.
Paste on the OBS, where you can see the "Stream Key."
Follow the same procedure to enter the URL.
Click on Output and fill all the details.
Once everything is done, click on "OK." You can now start Live streaming.
Enables the live playback in any "HTML5 Browser" on any device with low latency of one second.
Low latency Video Streaming Twitch:
The Low Latency to Broadcast with the Twitch player measures how long it takes to stream in seconds, the content to get from a streamer's computer to viewers' devices on the streaming.
On the web player, just click on the "setting" gear icon, which is located at the bottom right corner of the stream.
Move on to advanced settings, click on the video toggle that is next to video stats.
You can see there Latency to Broadcaster.
If the Latency to Broadcast is 2 seconds, then its good.
To enable the low Latency Mode on Twitch, follow the steps.
Go to channel Dashboard under the settings.
The average latency to broadcaster can range from 5 to 7 seconds.
With the enabled, the average latency to a broadcaster is generally 1 to 4 seconds.
Wowza Ultra Low Latency Video Streaming:
Wowza, one of the top video streaming platforms offering a couple of different solutions for low latency live streaming right now, including the proprietary technology names as "WOWZ."
This is available as a part of the Wowza SaaS product line and provides under 3-second latency when used with Wowza's own player. It entirely puts it in the Ultra-Low Latency category with the super impressive at the point of the scale.
Streamers can also leverage WebRTC in Wowza's Streaming Engine if the person contains a CDN that supports WebRTC relays.
YouTube Ultra-Low latency Video Streaming:
Nowadays, YouTube has become a solution that cuts down that delay, known as "latency," just a couple of seconds. Live-streamers of YouTube can choose a new "ultra-low latency" from the setting.This ensures that their Live stream is reaching the viewers in real-time.
Previously YouTube Live streamers had latency times like 10 seconds, which is high. The new YouTube setting cuts that time down to a few seconds.
The faster live streaming does come with a couple of trade-offs, that it could come with more buffering for the viewers.
Now it takes less time for YouTube to get the necessary data to users' phones.
This is ultimate for highly interactive live streams with live engagement
The current setting does not support 1440p and 4K resolutions.
If you face any issue on your network, it will affect viewers. Go to settings and consider decreasing the ingestion bitrate.
Conclusion:
Here we have defined and explain the basics of Low Latency video streaming and discussed it shows the most significant impacts in reducing latency comes from choosing the right video encoding. We have also compiled a few Ultra-low Latency Video streaming solutions for the streamers. Keep an eye on this for better results.