We all know that the 'Stories' Concept on Social Media Platforms is also driving the attention of marketers and users. But to find such a reputation, Instagram is the only player of Social Media Stories in giving life. Instagram Stories shaped the new world of digital marketing by launching IG stories. The Snapchat Stories found before Instagram has driven the audience's attention. After that, the stories are flown to YouTube, Facebook, and WhatsApp. Now, the stories are becoming the influencers to drive sales of any businesses in the global market. How can we define this? The statistics below will explain how the stories are a one-person show for business sales.
Social Media Stories Facts
The comments made on the YouTube story will expire after seven days, and the creators can view those comments for 30 days in the YouTube creator studio.
YouTube channels having above 10,000 subscribers can access stories available in beta.
YouTube Stories last up to 7 days.
8.5% of subscribers count accelerates weekly the creators who participate in active stories on YouTube.
YouTube-enabled mobile-only stories are in the channel page's stories tab and the subscriber's feed.
YouTube Stories are 15-second short-form videos.
Top 100 brands are getting smarter on YouTube by creating exciting content.
YouTube states that the audience in the local language is consuming 95 % of the content.
79% of internet users said that they are holding a YouTube account.
Every day, 500 million users are using the Instagram Stories feature.
60% of millennials are posting and watching Instagram stories.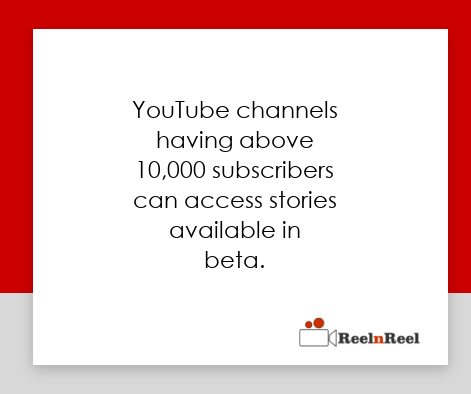 86.6% of Instagrammers are involved in posting Instagram Stories.
One user in 4 Gen Z and Millennials watches Instagram Stories for products or services to buy.
Most of the business brands use Instagram posts and stories equally.
Instagram Stories capture 19% of all impressions.
2.3 posts per week, on average, will be posted on Instagram Stories.
5.82% is the average reach rate of IG stories.
75% is the average completion rate of Instagram stories.
70% of Instagram users are looking for the brand.
60% of Instagram users find new products through Instagram stories.
1/3rd of the most-watched Instagram are from business brands.
More than 300 million users for Facebook stories, and it's recently rolled out Facebook stories ads gallery.
According to the Ipsos Survey, 62% of the people said that stories are becoming more interesting, and marketers started seeing a result for their brands.
Over 1.47 billion people use Facebook stories daily. Facebook gives fierce competition to Instagram stories.
Statista analysis shows Political news is the highest used in Facebook Stories, recorded at 36%.
Over 500 million daily active views on Facebook Stories by 2019.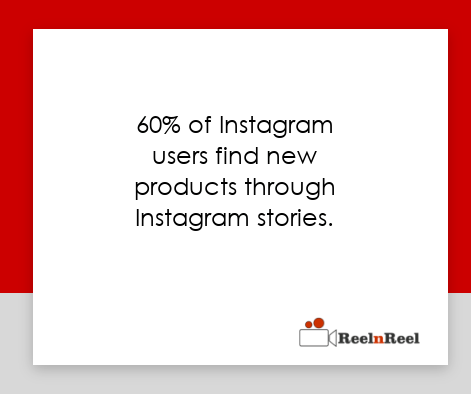 From the Facebook analysis, 73% of the people in the U.S. agree that we can experience new things outside the world.
62% of the U.S. people said they will try out new jobs in the future using stories on Facebook.
Facebook has 150 billion active users in 14 months, and many users are converting their Facebook feeds to Facebook stories. This will continue to rise.
Facebook stories allow brands to repost the audience's content, and stories aid you in sharing 11-12 posts from followers.
Facebook Stories consumption was 842% after launching in 2016.
19.7 % of users on Facebook share their videos as Facebook Stories.
More than 450 million daily active users by 2018 are now raised to 500 million daily active users by 2020.
Three million companies are registered and used for business. Among over 39% of marketers, we use WhatsApp Stories for brands.
Among all WhatsApp users, only 35% of the people post stories daily on WhatsApp. It may well grow on WhatsApp.
At first, Snapchat stories were introduced, and all other Social media channels cloned these stories features—over 191 million daily active users for Snapchat stories.
Snapchat stories are highly used among all social media Stories. More than 815 of the Snapchat Users post Stories daily.
In the U.S., 57% of Females and 43% of males use Snapchat to create Snapchat stories.
19.7 % of people sharing User-generated content as Snapchat Stories timeline Worldwide.
Buzz Videos are the most viewed Snapchat Stories, with 54%.
Seventy million daily active users using lenses to create Videos posted as Snapchat Stories.
Marketers predict that over 2 million Snapchat stories will be shared publicly by 2022.
35% of the Snapchat daily active Users post their Snapchat Stories on the platform by 2020.
Snapchat stories generated 10 billion daily video views worldwide.
More than 400 million Snapchat stories are posted daily on its platform.
An average of 10-20 million active users watch Snapchat Videos daily.
People post 33% less on Snapchat Stories and 25% more on Instagram stories.
After introducing Instagram and Facebook stories, the average of unique views for Snapchat decreased to 50% by 2019.
Concerning Statistics, Marketers surveyed 35,000 people. They found that 65% are more interested in watching Snapchat Stories.
Facebook Stories grow 15 times faster than the standard Facebook videos and News Feed. Popular apps are directly redirected from Facebook stories. A total of ten counties specified their slang for story filters.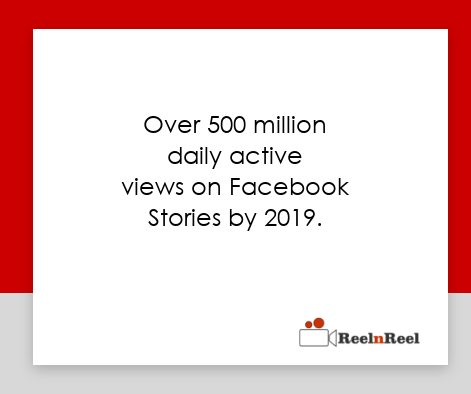 Conclusion:
Social Media Stories changed the face of the marketing promotions of business brands. The stories will be a tremendous, challenging feature of digital marketing.