Running a Small Business? Trying to work out with the right video strategy? Use Social Video Marketing for your Small Business
Video Content plays a prominent role in video marketing. People From various industries consider Video as a medium for storytelling. The video brings good Leeds to your business, many business organizations have already proven how a Video plays a crucial role in their business. Social video is a Digitized video meant to share on different social media networks. Social Video content works well in real-time Social Video Marketing.
Social Video
Social video plays an important role reaching the audience in a better way. Video has an important power to reach the goals.
The first thing you need to understand is the digital space you are working with and especially on the optimization of social video basing on the social media channel you are selected.
Why is the social video the key to online marketing?
Native video has increasing value
Social media platforms like snap chat, Facebook, Instagram, and Twitter have their platform features. They mainly focus on the social sharing.
People are more likely to watch social video
People are more interested in watching the social videos. More than 75 percent millennials are watching social video on their mobile devices and laptops.
Social video has unique ability to get connected with the viewers
Social networks always like to have rich content that engages the audience. Instead of 140 characters text, they encourage publishing a 30-second long video.
Competitors are leveraging social video
Your competitors will leverage the social video as they are getting a good rate of engagement and boosting their social media presence.
Social Videos Boost ROI
More than 70 percent businesses are using social video that improved their conversion rates
70 percent traffic on the internet is coming from video.
The daily video views crossed 8 billion marks on Snapchat
All these above statistics reveal the importance of the social video in the present scenario of social video marketing.
How to go effectively with social video?
Every social media platform is unique in its way with different unique features for differentiation. You need to build an effective strategic plan for every platform you target with your social video strategy. A single strategy for multiple platforms will not work well and can't fit. So, define your unique strategic plan.
Upload and Share Native Videos Continuously : Be Consistent
Maintain the consistency in posting or sharing your video on social media platforms. Every social media platform is different, but the consistency is essential to chase your target and get successful. You can utilize the social media platform features and make it fit with your strategy,
Plan with time and date and ensure publishing without crossing the exact schedule. If a particular platform is allowing only 30 seconds video post, then plan your video in 30 seconds for better conveying your message to the audience.
Provide Quality Videos rtaher than Quanity : Go Quality
Deliver the quality video content with good audio and visuals. A simple, short and creative video content will catch the audience attention in one shot. So, create quality videos to engage the audience in a right way.
Target your Audiance Carefully : Target Demographics
Many social platforms like Facebook, YouTube are offering the demographic targeting. So, utilize the demographic and location targeting features in your social video.
Upload Meaningful Content related to the User : Post useful content
Post content that is useful to the audience. It must also convey your brand message and make the audience decisive towards your product purchase.
Product Specific Video : Product Demos and How to Videos
Design good product specific videos. However, don't to advertise on your own. Make that product-specific video helpful to the people. Add some humor to your videos as people love watching videos that are entertaining and knowledgeable.
Q & A
Q & A videos are the best way to build interactions with the audience. Ask the audience to suggest and ask questions they have raised in their mind about your services or products. Answer them politely and share the concerned material you would like to share with your audience in clarifying their questions and doubts.
Social Video Contests
Social video contests work well in real-time. The audience will feel the real-time experience in connecting with a business. So, make it more interesting and offer something free of cost and grab the customers towards your brand.
Offering something valuable can bring more impact on your brand or business online. Especially on social media platforms, people love to engage with the interesting content and like to get some free stuff as well as they will become loyal to your business or brand. It will also boost the word of mouth advertising.
Tips to Use YouTube for a Small Business
At the time that we hear that social media tends to be used as a business tool, some of us will be thinking of platforms like Facebook or Twitter. Due to the reason that YouTube is a video platform, some may not initially think that it is a useful platform to market a small business.
Nevertheless, now that comments on YouTube tend to be tied to Google+, one can say that it is an influential platform that one can try out. Read on to find out how to increase the effectiveness of a YouTube business account.
Provide Much Fresh Content
You should keep the content coming. Top-rated YouTube channels have high volumes of content that are consistently updated. For those who wish to use video as a marketing tool then they will require having videos, many of these.
You can make video content for a small business in different ways. Webcasts along with webinars may be broken up then posted a series of videos. It is possible to repurpose infographics, particularly into explainer videos.
You can also develop short tutorials and product demonstrations. Think about creating an exciting corporate profile or even company history video. This can be done by interviewing owners, staff, customers, and also yourself.
Have Call-To-Action
Links in the video's description may be present. Nevertheless, you need to begin considering how you wish viewers to respond. This should be done before posting the video. The calls to action need to be included in the video itself.
Examples of calls to action include the ability to contact you if more information is needed, subscribing to your very own YouTube channel, being able to leave your feedback, etc. If you want viewers to visit your website you can tell them about the link that will lead them to the original article.
You Need To Get Interactive
When people view the videos you have, they may rate the video's quality and also leave comments. If you want to keep this going, then you need to monitor along with responding to any feedback as soon as you can. If you can, you should personalize the responses to each visitor.
Try And Customize Your Channel
YouTube page which visitors view at the time that they click on your particular account name tends to be your channel. This does not need to look similar to every YouTube page. Customizing your channel is possible.
This can be done with colors, relevant information, images, along with links, etc. You can reinforce your brand identity with this. This is done by employing your logo, slogans, color palette, plus tone to enable viewers to connect the specific video with your business.
At the time that one sets up a channel on YouTube, viewers can subscribe as well as get notified whenever a new video gets uploaded. This aids in encouraging repeat visits along with loyal viewers.
Above are a few ways that you can take advantage of YouTube to help your small business out.
How to Brand Your Small Business Like a Pro Using Videos?
If you are thinking about the competition small businesses face from SMEs and large brands out there, you might get discouraged to start a marketing campaign. There are, however, plenty of ways you can level the playing field and make your small brand appear stronger and larger than it is. In case you have been struggling with branding and raising your profile through video marketing, check out the below tips.
Brand Your Documents, Videos, and Communication
If you want to look bigger than you are, you will need to invest in your logo and image design. Choose your brand colors and make sure that you are using them across your website, video channels, blog, your social media profile, as well as in your printed business literature.
If you usually communicate with clients online, you might consider getting custom software documents templates you can use to make your brand more recognizable online.
Create a Strong USP
It is also important that you create a way of standing out from the competition and add a unique edge to your brand. Creating a unique selling proposition that is relevant to your company, your offers, and your products and services will be a good way of connecting with your target market on a personal and emotional level.
Implement the USP in every video you create and make it the main message.
Consistent Brand Messages through Video Marketing
It is also important that you define your brand message and communicate the same ideas through various channels. Use your mission, vision, and values statement as well as your USP to create a tagline or slogan you will build your messages around. Your audience will want to know exactly what you stand for before they would decide whether or not to buy from you.
Video Marketing Taken to the Next Level
Of course, video marketing is also an effective branding tool. Thanks to the latest software, you will no longer have to pay for a studio and a professional company to get your branding videos out there.
You can create explainer videos, short updates, or even behind-the-scenes content that will help you connect with your website visitors and online audience. Remember that your videos need to be entertaining, as well as informative if you would like to grab people's attention.
Video Infographics
You might have heard about infographics before, but haven't considered their use for small businesses. They are easy to create, thanks to the latest software releases, and very easy to share, too.
You can create animated infographics, even video infographics that will explain to your target customer how you work and how what you offer benefits them. Instead of going for the standard templates of videos, spruce up your content creation and integrate this effective and fun branding tool in your marketing funnel.
Being a small business has its challenges. If you would like to improve your reputation, raise your profile, and stand out from the competition, you will need to raise the bar for your branding. Put the above ideas to good use, and you will see your follower base and conversions skyrocket in just as short time.
Small Business Social Video Marketing Examples
4 Reasons Why Your Small Business Needs Video Marketing
The future is already here as a full-on video revolution takes place. Already, 61% of businesses are utilizing video content marketing, and 66% of these businesses were not using the tool a mere 12 months before. The trend is progressing fast and will reach new heights sooner, rather than later.
If you still have doubts about whether you should include video marketing in your promotion toolbox, the answer is a simple yes. Not only because everyone else is already doing it, but also since a video is one of the most profitable and versatile digital tools on the market.
Here are four additional reasons why you should be using video marketing.
Boosting Your Conversions and Sales Efforts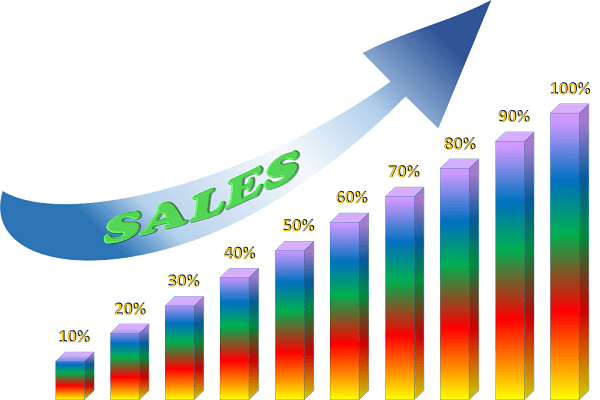 The first thing you should keep in mind is that video marketing has the potential to make some serious money for your business.
When you add product videos to your business' landing page, there is a potential increase of 80% in conversions.
Videos can also help in increasing direct sales because 74% of people who watch explainer videos eventually end up purchasing the product featured.
Video Offers You Great ROI
Ready to get even more excited, according to Social Media Daily, 76% of businesses utilizing videos report that they get a good return on investment.
While producing a video is not the cheapest or easiest of tasks, it does offer big payoffs. Plus, improved and affordable online video tools are widely available; you can even use your smartphone for taking some pretty decent videos!
Even better news is the fact that your marketing videos do not need to be perfect; what matters is the content!
A majority of online users are put off by videos that do not explain a product or service in a clear, easy-to-understand manner. Poor design and low quality don't matter much!
Video Helps Customers Trust You More
The foundation of any conversions and sales efforts is trust. However, building trust should be its own goal. Content marketing is all about creating long-term relationships, where trust is the key ingredient.
Instead of selling your products or services, give current and potential customers useful and interesting information – and they will come to you.
Video content does it all for you; it is likely to engage your audience and ignite emotions.
If you are serious about using content marketing for your business, you should be serious about a video by utilizing the most powerful video social media platform – YouTube.
Your promotional videos will foster trust considering that some of your consumers may still be skeptical about purchasing products over the internet due to the fear of being scammed.
The best effective marketing video will present your products in a conversational style.
This makes it more likely for an individual to approach you, which is why 57% of online users say videos offer them the confidence to make a purchase online.
Google is in Love With Videos
One obvious benefit of embedding videos on your site is that they increase the time visitors spend on it. T
his longer exposure works at building trust and signals search engines like Google that your website has great content.
In fact, embedding a video means that your website is 53 times more likely to hit the first page on Google results – since Google owns YouTube, it has a significant increase on how much including videos will affect your rank.
Even as you post videos on YouTube, make sure that they are optimized for SEO.
This includes writing interesting titles, descriptions, and linking back to your site, products or services.Offer potential customers a way of taking the next step – even employ interactive videos for more user actions!
Conclusion
Follow the above social video process and get started with social video marketing and advertising online.The above Content is an ultimate guide for how a Small Business Owners using Social Video marketing in their Business.