Over The Top refers to the productized practice of streaming content over the web. OTT streaming platform is an online content provider that provides global video streaming. Various OTT platforms offer their unique features and additional benefits based on the subscription type. We must choose the best platform for Unlimited entertainment. Here are the 60+ Top OTT streaming providers in the world.
Top OTT Platforms For UK
Next Up:
NextUp steams hilarious comedy originals from the rising stars and circuit legends. If you like comedy, just catch up NextUp from everywhere.
Amazon Prime Video:
Watch Unlimited movies, Tv shows, and latest exclusive Tollywood, Bollywood, and Hollywood movies. Number one streaming platform for unlimited entertainment.
Discovery:
Discovery Ott newly launched discovery plus services, and it also offers thousands of hours of content across 40+ genres that include science, food, technology, and more.
Channel4:
Simple stream build an Over the top platform for the Channel4 parasports. The leader in live, live2-VOD services including Paralympics.
ITV:
It spreads the content across the multiple channel platforms and the ITV hub. It has been building out tech capabilities over 18months.
Brit Box:
Brit Box vide on Demand platform available in Australia, UK, Canada, and the United States. It offers most talked British drama, comedy, documentaries and films.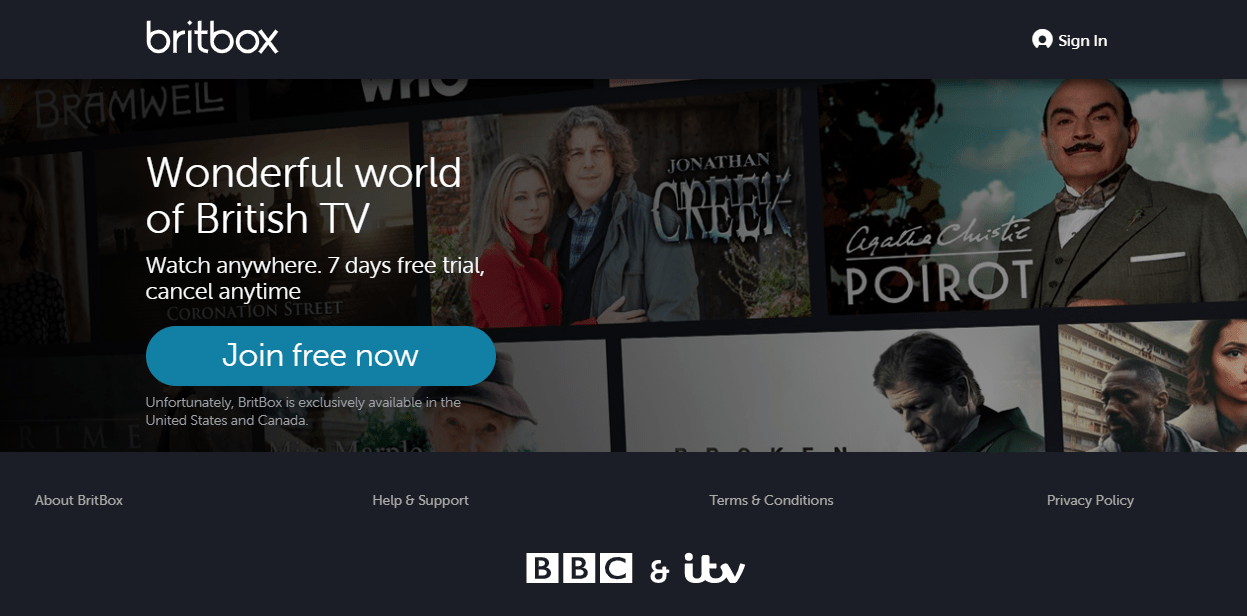 Flix Fling:
It offers direct to consumer, Over the Top digital movie services, and now its expanding reach and revenue. This movie on-demand platform combines with the music video to become one of the best Ott streaming platforms.
Now Tv:
Universal OTT platform and is the most ambitious pay lite services on the earth. This is also a supplementary device that would be watching free.
Sky:
Sky Binge is a premium platform increasing its services on the OTT. It enables both the live Tv and OTT content in one device.
Disney Plus:
Disney+ video-on-demand premium subscription platform owned and operated by the Walt Disney Company. It contains thousands of movies and content that originated from Disney.
Top OTT Platforms in India
Arre:
Arre is Mumbai based Indian OTT platform. Discover the web series, videos, and local language content. Watch online content like documentaries, publishers' videos through Arre.
EROS Now:
Watch and download Bollywood movies and brings the latest updates on the Indian movie industry. EROS Now is a leading entertainment brand on OTT platforms.
MUBI:
Watch and discover the movie's content wherever you are in the world. It offers cult, independent, classic, and award-winning movie content.
Hyflix:
Video on demand OTT streaming platform offers Indian regional content. It offers various categories of entertainment content
Vodaphone Play:
Watch TV shows, movies, live news updates online. You can watch Live TV channels, Hollywood, Bollywood, and other regional content.
Voot:
Indian Subscription-based Video On Demand service platform. Watch free online international shows, movies, curated content over various mediums.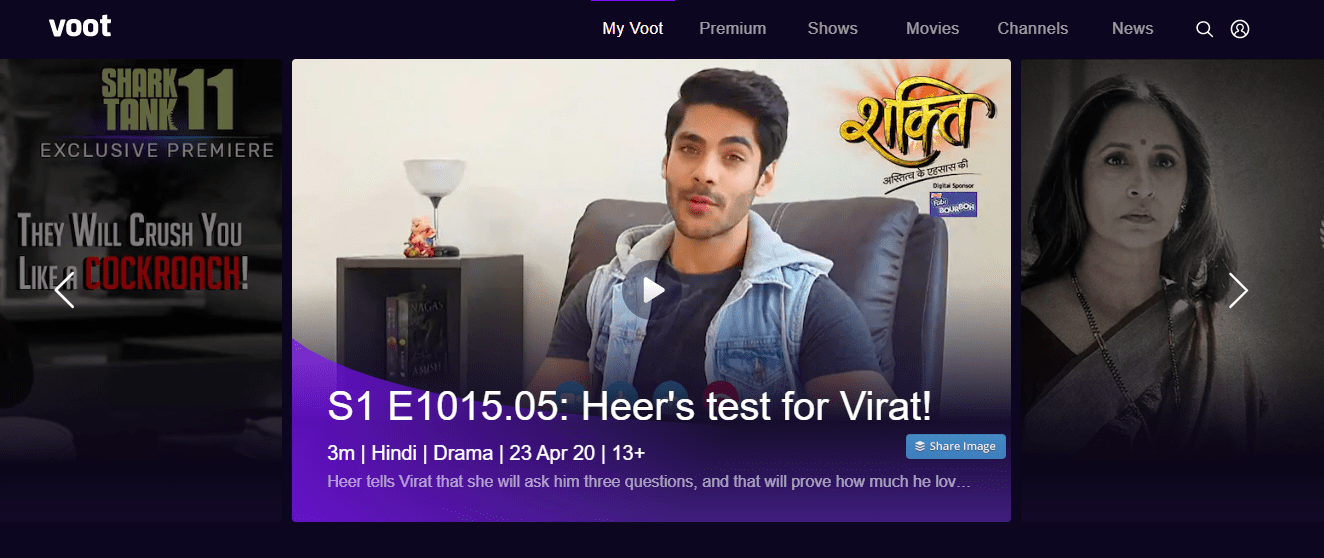 SONY LIV:
Great Video-on-demand service owned by Sony Pictures Limited. Watch and enjoy Indian TV series, Live sports, Music and comedy shows.
TVF Play:
It offers youth loved films and web series, TV shows, engaging videos from the TVF originals. It is a single demonstration of creative comedy and exciting video content.
Hoi Choi:
One of the biggest Bengali entertainment platforms to Watch exclusive Bengali movies, web series from the HoiChoi.
VIU:
VIU offers most of the content from the Korean drama, TV shows, and movies. You can also watch the latest Bollywood, Tollywood. Tamil movies and other Asian content.
Airtel Xstream:
Watch and enjoy the Live Tv channels, TV shows, web series, and online short films through Airtel TV. Buy the Xstream box for live streaming and watch online content.
ALT Balaji:
Indian premium Video on Demand platform, which wholly belongs to Balaji Telefilms. Watch and enjoy the Originals and HD movies from ALT Balaji. You can download the ALT Balaji app for smartphones and tablets.
AddaTimes:
Addatimes offers Live Tv services, Original web series, Bengali short films. Addatimes launched a streaming app for Android and iOS users.
Big Flix:
Big Flix owned by the Reliance Entertainment introduced its services in 2008. Watch Tamil and Hindi movies online.
Hotstar:
Hotstar is an Indian on-demand video streaming platform. It also offers free content like Indian serials, movies, and Tv shows. Go for the premium subscription to watch excellent HotStar web series.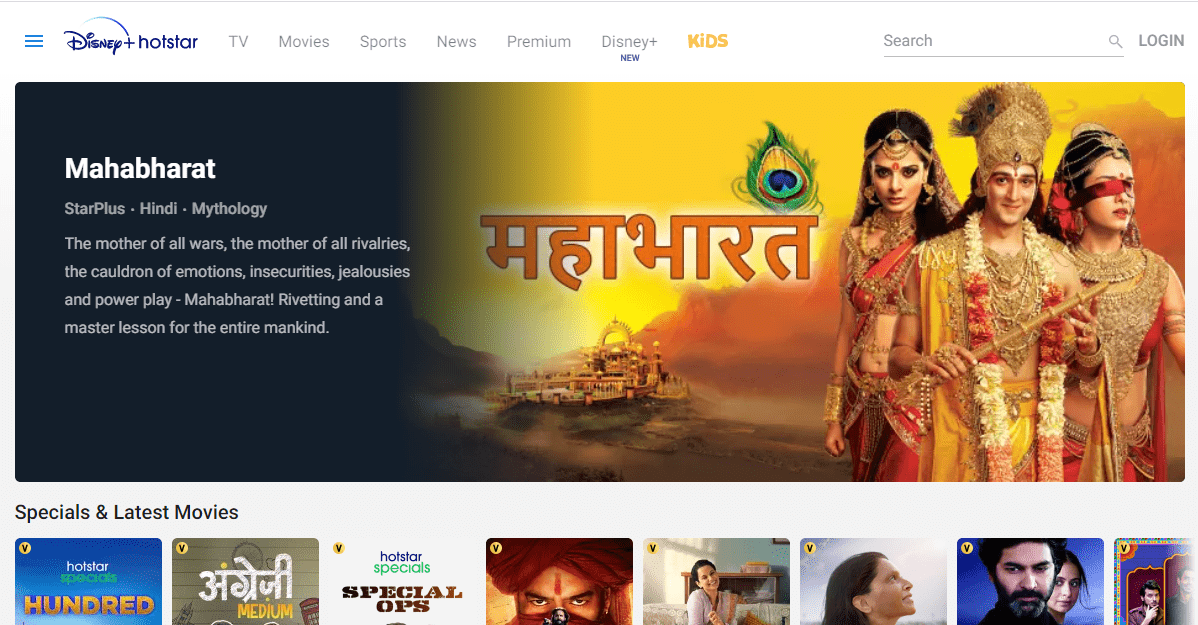 Jio TV:
Jio Tv offers movies, Live TV cricket, 600+ Live Tv channels altogether in 15+ languages. Jio Tv is also a live streaming platform for event streaming.
Lyca TV:
World's largest entertainment platform for online Tv channels, BOX features, popular Tv shows, and latest movies from the United States.
MX Player:
Premium Indian subscription-based OTT platform to watch movies, TV shows, music videos online. It provided the MX player app for Android users.
Shemaroo:
Shemaroo Entertainment Limited is a leading Indian ott content provider. It offers classic Bollywood, Hollywood movies, TV shows, short films, and music videos.
Sun NXT:
Watch the latest Malayalam, Telugu, Kannada, and Tamil movies with Sun NXT ott platform. Download the Sub NXT app to watch 40+ live Tv channels.
Zee5:
Zees offers 100000+ hours of content from international and Original content. Watch Zee5 originals, movies, and Live TV channels.
Top OTT platforms in Canada
TSN:
Watch live sports through the TSN network. It offers HD quality content stream from your mobiles, tablets, desktops with greater user experience.
Slice:
Slice offer its digital content across various platform for the students. This also offers Live streaming through Facebook Live, YouTube Live, periscope, and twitch, etc. Online video streaming platform for the students in Canada.
MUCH:
Much offers TV shows, movies, and content for the kids. Much is then next level and streams the animation content, music through multi-digital studios.
DAZN:
DAZN is the premium OTT subscription and sports streaming platform. Canada's biggest entertainment and sports streaming platform.
Qello:
Stingray Qello offers 30+ live TV channel content. The World's largest sections of video on demand platform it offers full-length movies, music documentaries, etc.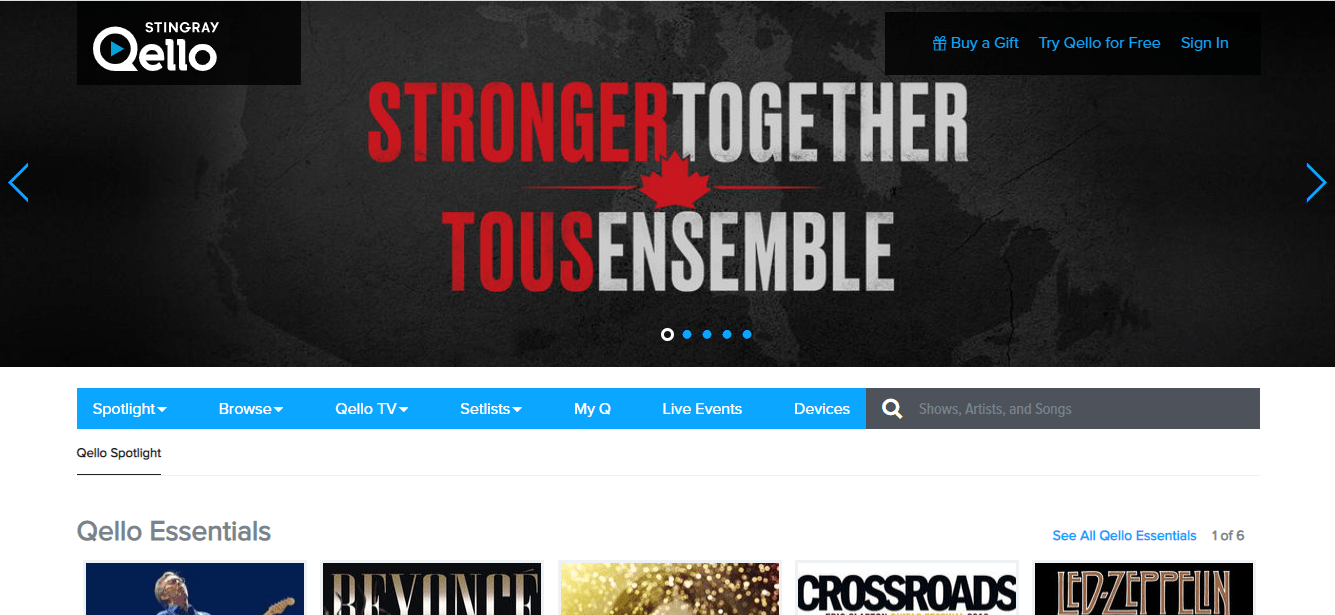 Crave:
Premium subscription platform in Canada and watch HBO, Starz movies, and shows. Stream the online content through the Canadian Subscription platform.
Kanopy:
Watch over 30000 documentaries, classic movies content. Stream the movies online through various devices. It also offers kids content on Kanopy.
Shudder:
Shudder premium service is for the horror, thriller movie content. You can enjoy the exceptional original content from the Shudder streaming platform.
Red Bull:
Red Bull is a multimedia company that offers live streaming, event streaming, and online streaming content. RedBull Tv spared all over the world available for OTT streaming.
Spuul:
Watch and download the 10000 hours of Bollywood movie content. It offers content across the web, tablets, and smartphones.
CONtv:
CONtv is a multi-level ott streaming platform that offers comic content. Watch free movies, TV shows, and comedy through the CONtv network.
Hayu:
Hayu streams hundreds of real TV shows, drama content. Just sign up with one-month free trails and watch and enjoy.
Food Network:
Food Network is an American premium network for healthy recipes, healthy eating, party ideas, and cooking techniques.
Illico.tv:
Watch hundreds of French movies, Live tv, web series through illico. Illico mobile is available for the video Tron customers who subscribed to 4G mobile services.
Top OTT Platforms in the USA
Netflix:
World's leading entertainment service. Most searched the OTT platform with excellent streaming features. Watch Unlimited movies, TV shows, and web series.
XUMO:
XUMO is a leading OTT distributor in free TV streaming. It also releases the growth Metrix of the streaming service. It adds six premium channels.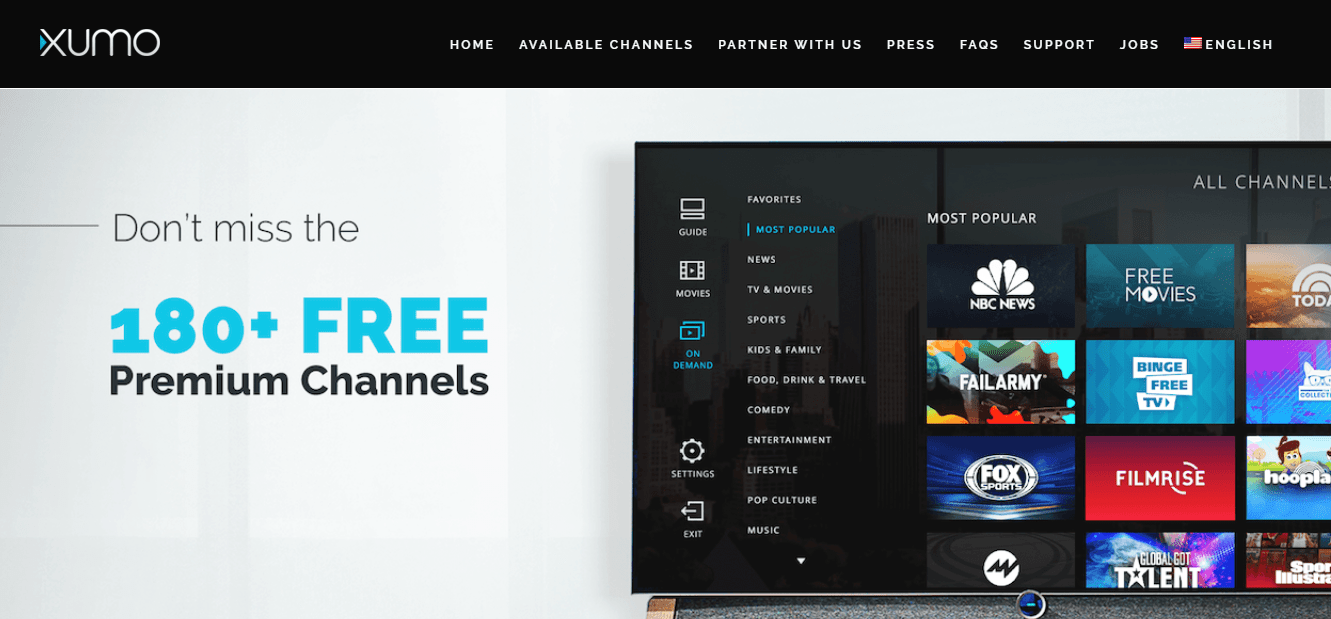 ShowTime:
One of the best VPN services for OTT streaming, watching movies for free anywhere in the world. Showtime services start within 30 days of a free trial.
Starz:
Starz launched its new ott platform app for iOS and Android users. It has become the premium OTT services to smartphones and Apple TV users.
Philo:
Philo brings entertainment focused on the streaming supply-side platform. It offers Live tv Services in the United States.
Sling:
Sling Tv adjusted its business models and re-engineered it's underlying stock-based around mass personalization. Live tv streaming services originated in the SVOD channel.
MLB.TV:
MLB.TV is one of the premium OTT video streaming platforms, and it also offering nine-game OTT subscription packs. Now, this is leading to entertaining gaming subscribers.
CBS:
CBS points out that OTT as the future of streaming broadcasting American Television series, etc. It also offers sports, live news, future events content.
Fubo TV:
Fubo TV offers the Original content of Live sports, TV series, and movie content. It also added 12 national Tv channels to its subscription video content.
HBO:
Warmers Media launched the HBO Max streaming service recently. HBO Go also launched the Philippines standalone Ott service. HBO Max offers content from the HBO and Warner Media.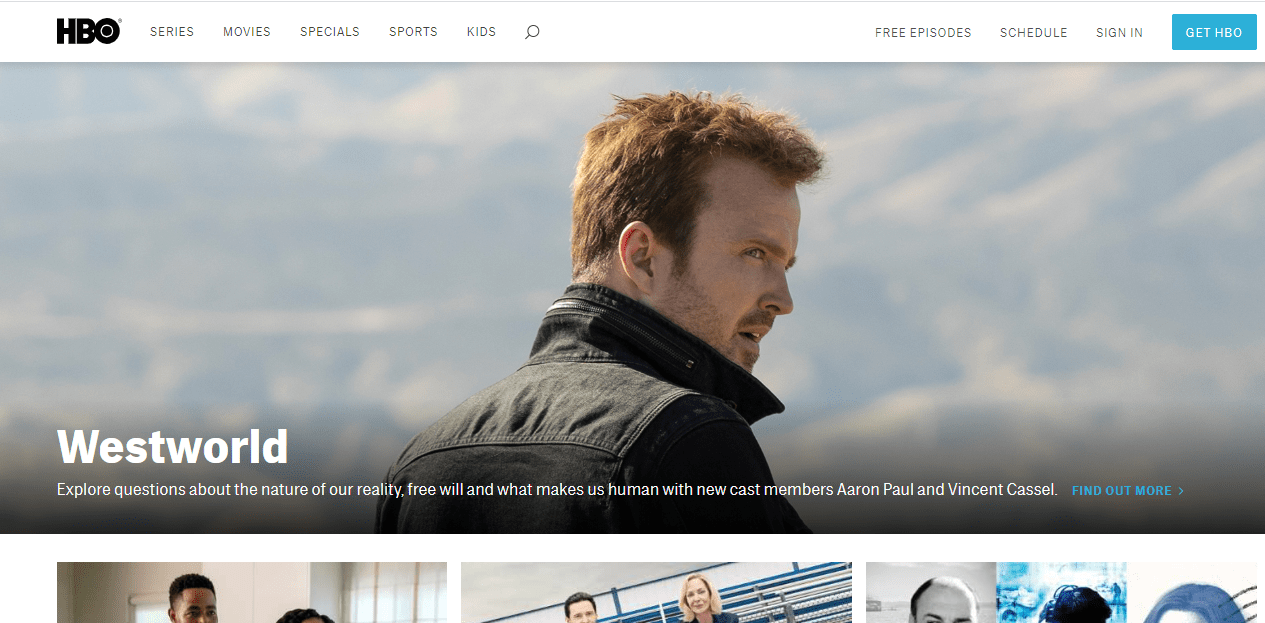 ESPN:
Recently, ESPN offering sports content streaming, including Live MLB games. ESPN also set everything to launch an ESPN app for smartphone users.
Charter:
Charter communications launched Spectrum TV essentials, internet-based streaming, Live Tv channels. It offers low-cost subscription services.
Watch TV:
Watch TV provides the essential blockbuster content, movies, VOOT original series. A single sharing television network platform.
Hulu:
Hulu is a great American Video On-demand platform that fully controlled the platform. Hulu tanged traditional TV advertising. Hulu offers original content live Tv, movies, and web series.
Acorn:
North American most popular ott streaming platform and fastest growing OTT service. Acorn Tv streaming service is going to available for south African countries.
Conclusion
The media and Entertainment industry is growing worldwide. Millions of people watching Online Movies and entertainment content globally. Here we have compiled the top OTT platforms divided by country wise. Make use of this content watch and enjoy the quarantine time.