Could you live without watching TV? Of course, you could, if it came down to it. But do you want to? Probably not. Most of us enjoy our nightly line-up of sitcoms, dramas, news, reality TV, or whatever it is that floats our boat. There was a time not long ago when the only way to tune into TV was through a cable box, but that's not so anymore. These days, there are many ways to watch TV.
If you have a computer, a laptop, a smartphone, or a tablet, you already have everything you need to ditch your cable box in favor of a TV streaming box. With these boxes, you can stream everything you want to watch, from TV to movies, without having to pay for anything new.
You actually have a couple of options for streaming your content:
HD Antenna
Although not strictly a streaming device, an HD antenna is still a viable substitute for a cable box. You will get lots of content based on where you live, and the best part is you can watch all you like without having to dread getting a cable bill at the end of the month.
Smart TV or Smart Blu-ray Player
A Smart TV is a TV that can connect to the internet. Through apps that come included with the TV (or those that you download later), you can stream online TV content, much like you would watch content on your laptop. If you are looking for a new television, consider this option as it opens up possibilities for your TV watching.
Similarly, most newer Blu-ray players can stream video as well. This is a somewhat cumbersome option, but it's a decent option if you have the Blu-ray player already.
Video Game Console
If you have a newer video game console (such as a Playstation 4) you can use it to stream online video content.
Media Streaming Device
This is what the TV streaming box comes in. This is becoming an increasingly popular option as a way to stream online TV on an existing TV without having to purchase a new Smart TV. Essentially, a media streaming box allows you to watch online content on your TV. Once connected, you can use apps and channels (some are paid subscriptions such as Netflix and others are free, such as YouTube) to watch content just as you would on your computer, on your TV. Common streaming devices include Apple TV, Google Chromecast and Roku.
If you are looking for a new way to watch TV without paying for cable, consider joining the streaming generation and get yourself a TV streaming box.
Top 10 Cable TV Alternatives [Cutting the Cord]
There was a day when we have only cable television to watch TV programs. We cannot choose the channels we want to watch on cable television. We have to pay for even premium channels that we never use. But now there are many options to prevent paying the cable bills and use cable TV alternatives. The cable is not the only option now. Now it's time to cut the cord. Let us now see some alternatives to cable.
DirectTV now
This service allows streaming of live and on demand television for a little monthly subscription fee. AT & T members can watch the programs for free in the app and from anywhere.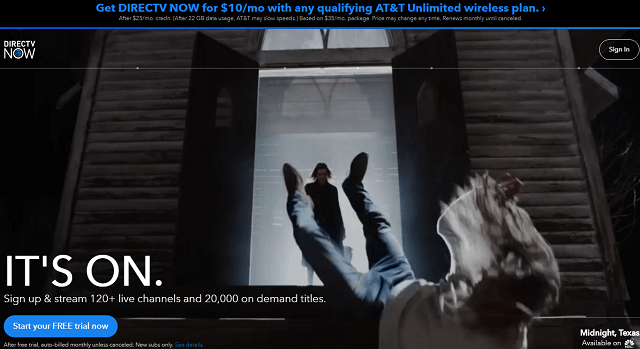 HBO Now
The streaming service of HBO Now can be enjoyed free absolutely up to one month. It is commercial free streaming provider and it can be watched on any device like smart phone, PC, TV and Tablet.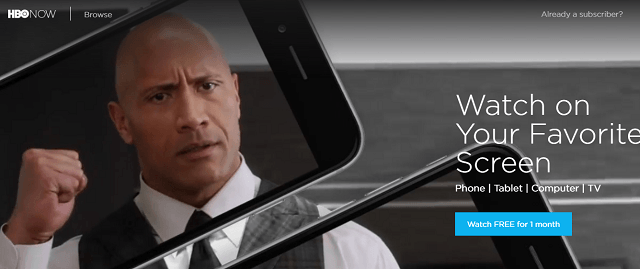 YouTube TV
YouTube was a popular online video platform. It is now trying its hand in providing live television. Subscribers can watch more than forty channels.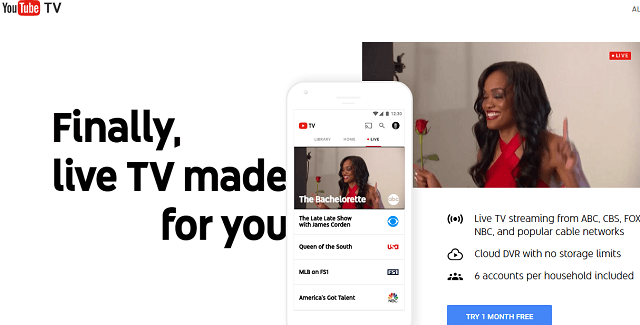 Hulu
Subscription fee per month is very less if you are ready to sit and go through repetitive ads. Cough up extra bucks for commercial free version and watch Hulu original series.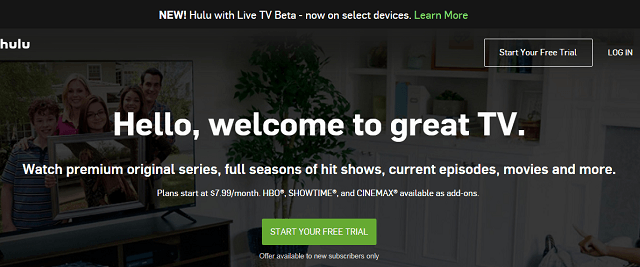 Netflix
Netflix can be accessed easily and there are no commercials.

Amazon Prime Video
Take a membership for Amazon Prime Video and access popular movies and TV series and also original series of Amazon. Annual membership is also available.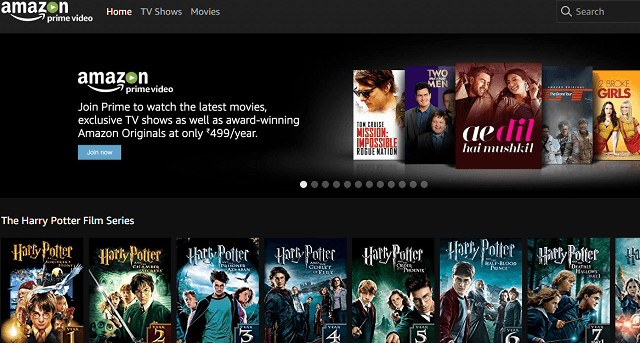 Sling TV
Watch programs on Sling TV just like you watch the cable or satellite TV. Take basic package and enjoy more than 30 live channels.
PlayOn TV
Streaming videos can be recorded and watched online. Thirty day trial period offer is also available.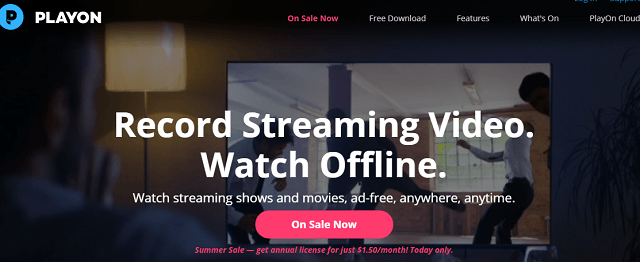 Showtime Online
Watch award winning series such as Weeds, House of Lies or Dexter. Add Showtime Online service to other services such as Amazon Prime or Hulu for an affordable price.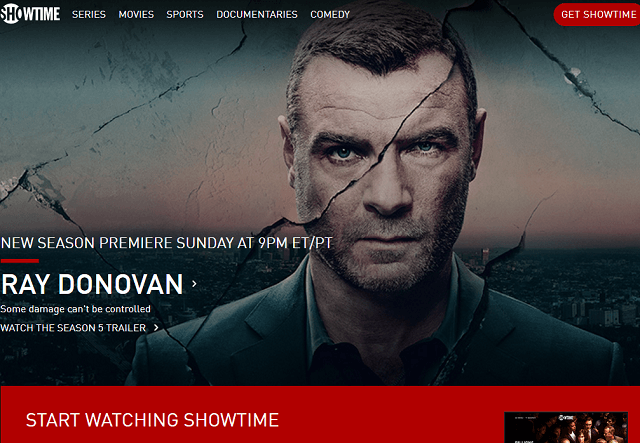 PlayStation Vue
There are four different packages based on the user's location. The interface is sleek and fast.
The above mentioned are not specific alternatives to cable. But if you are serious to cut the cord, try the free trial and for this kons is better.
How to Watch an ESPN Live Stream Online Without Cable
ESPN is most popular with sports lovers. Cable subscription was the only way through which the channel was watched for years.There are however few ways that allow watching ESPN Live Stream online without cable.
Let us now check the options available to watch ESPN live sports, latest news related to sports etc.
DirectTV Now is an option that allows watching favorite sports programs without any cable connection. This streaming service lets the user watch the programs on televisions, mobile devices or computers.
The basic package of this streaming service offers ESPN and ESPN2 channels along with more than sixty other channels.
Make use of the free one week trial to see the availability of the service.
DirectTV Now is a great option to watch ESPN live online and other interesting features of this service are equally exciting.
Watching ESPN live online is not expensive. Utilize the Sling TV service to get the ESPN live programs for affordable prices and watch them on computers, mobile devices or streaming devices.
The basic package of Sling TV offers four ESPN channels.
The sports extra package of ESPN allows the subscribers to watch ESPN Bases Loaded, Buzzer Beater, Goal Line, ESPN News and so on.
ESPN3 Live stream can be enjoyed with Sling TV in the normal interface without the need to login to WatchESPN app. Sign in for the seven-day free trial and see whether this is the right service for you.
Another legal way to watch ESPN Live online is to watch it with PlayStation Vue.
Vue is available for Chromecast, Apple TV, Amazon Fire TV, Roku and other streaming devices and also on Android and iOS devices.
A five-day trial is available so that people can test the service.
Another easiest way to watch ESPN Live online is to use Roku, Amazon Fire TV etc to live stream the channel on your television.
ESPN channel mainly focused on Sports and more over popular for sports Live streaming.
The Above is an Ultimate guide for the Sports lovers to enjoy Live Streaming without using any cables. Use the guide for subscription and other features to watch Live.
How to Watch ABC Live Stream Online Without Cable
ABC is on one the most popular channels because of its shows such as The Muppets, Once Upon a Time, Quantico, etc. and also the exciting sports events. ABC live stream can be enjoyed online even without cable. The user may need some tools to do so.
To watch ABC online without cable, first, find out the streaming provider that carries ABC live streaming. Sign up for the free trial and see if this works to watch ABC online.
Direct Now is probably the best option to watch ABC online without cable. Chromecast, Apple TV, and other streaming players will allow watching the ABC shows on television. Direct TV Now also can be watched on the smartphone. ABC streaming with Direct TV Now is available in only select markets as live TV and all other markets s on-demand content.
In places where ABC not offered directly, ABC hosted events can be watched via WatchESPN. The basic package of DirectTV Now comes for the affordable price, and more than sixty channels can watch.
Sling TV is another option that allows watching ABC live stream in few markets. Sling TV offers to watch ABC using add-on bundles. Just be careful while choosing the base package and make sure that ABC is available with that specific package. One week free trial is available to make sure that ABC is available in the locality of the user.
PlayStation Vue is another option to get ABC content without cable. Packages for different prices are available for the users. ABC online demand is available at many price points. In places where ABC local stations are located and operated, there you can watch ABC also live with PlayStation Vue. One week free trial is available to check if ABC is available in your region.