Over The Top (OTT) Video is a relatively new entry into the world but has already begun upsetting the big dogs in the entertainment, education, and distribution industries. Some of the biggest examples of OTT video streaming, including Netflix and Prime, have already made themselves at home in our daily routines. New and more niche digital video platforms continue to come considering the demand for online streaming during the coronavirus pandemic and in general.
To be able to deliver high-quality OTT services, companies will need to invest in online video streaming platforms– and this is where an OVP (online video platform) comes in. This end-to-end solution takes care of all your needs, right from creating a platform, and uploading videos to tracking user stats and analytics.
Before diving into the difference between OTT vs. OVP, it's critical to first build an understanding of each and what benefits they offer.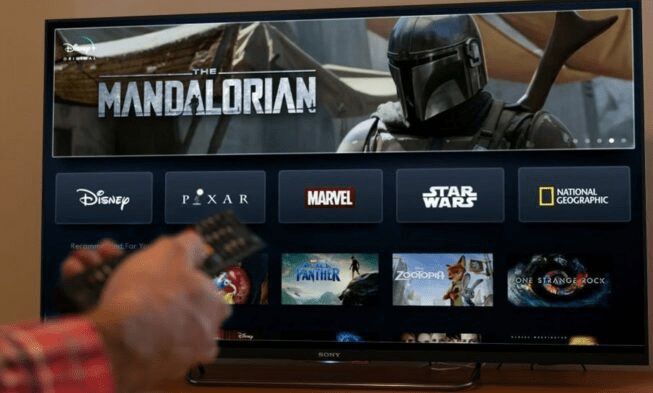 What is an OTT Streaming Platform?
An OTT streaming platform is essentially an online video hosting platform or network that distributes video content it doesn't own or control. It is the middleman between the creator and the audience and a medium through which video content is transmitted to various screens.
OTT streaming services have significantly more subscribers than traditional cable networks. Similarly, the medium of viewership has also changed.
OTT video streaming has a plethora of benefits, including:
Broader reach:
OTT platforms can cross geographical borders to appeal to an audience as general or as targeted as they need it to be. Therefore, they have a much wider audience range to tap into than traditional mediums such as cable.
Additionally, OTT platforms don't always need to conform to the same regulations as conventional networks. This leads to a lot more variety in video content and fewer losses for those whose videos would have been penalized or taken down had they appeared on traditional networks.
Streaming on multiple devices: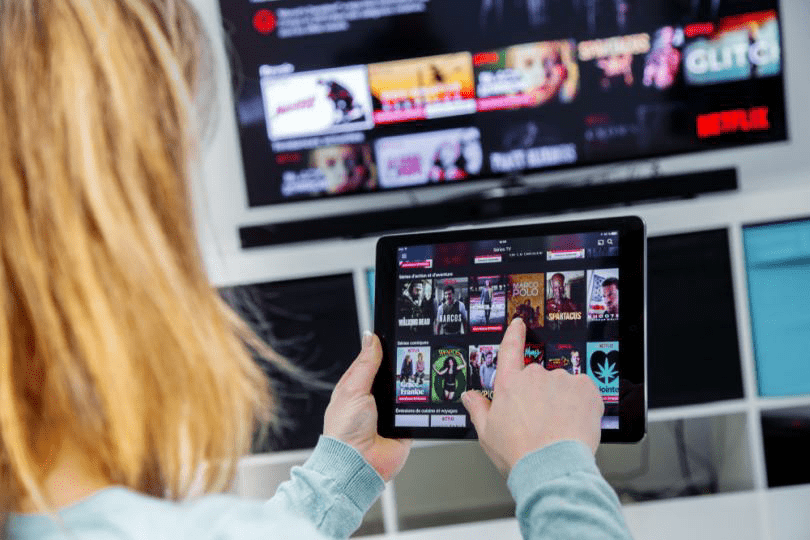 Traditional broadcast methods are restricted to televisions, which contributes to their phasing out all over the world. In its stead, OTT service users can stream video content on their smartphones, tablets, computers, laptops, streaming boxes, and HDMI devices such as projectors. This ability to stream on multiple devices ensures a higher number and a wider range of viewers as well as higher revenues for the distributors.
What is an Online Video Platform?
Online Video Platforms rely on content management systems that enable users to log in, add content, access analytics, and create monetization plans. They're ideal for both live streaming and video-on-demand.
YouTube is easily one of the most popular online video platforms out there; however, newer additions to the market, such as Kaltura and Ooyala, are fast catching up thanks to their niche benefits.
Regardless of what results from you get when you compare online video platforms individually, you'll find that online video platforms, in general, have the following benefits:
Multiple revenue streams:
An online video platform allows users to set up a variety of monetization plans depending on how they wish to earn money from their content. Popular options include pay-per-view, one-time plans, and subscription models.
Each of these have their distinct benefits; to be able to pick the one that works best, users will have to know their target audience down to the bone and evaluate what payment plan will encourage them to return or stay on.
Relevant to many industries:
Although entertainment is the first thing that comes to mind when thinking of an OVP's purpose, these platforms are also beneficial for a variety of industries.
Schools and universities can use them to host tutorials and to teach content; for companies, OVPs can be used to host initiation videos, training videos, and tutorials. Marketers can use OVPs to popularise their brand through engaging live or video-on-demand content.
Pricing:
Many online video platform providers offer competitive pricing to both viewers and distributors looking to publish their video content. This again increases the reach and penetrates sections of society that otherwise wouldn't have had access to video content.
OTT streaming services such as Netflix and Hulu also offer tantalizing combo packages to those looking to save on their subscriptions without hampering the quality of video content.
What is the Difference between OTT and OVP?
The term 'OTT platform' or 'OTT video platform' is considered synonymous with OVPs in that they facilitate the streaming of OTT content. OTT refers to the content itself; OVP applies to the platform that hosts the content and enables its distribution across devices. This includes the entire infrastructure of the over the top platform, right from the code and the database to the UI and user content.
In short, OVPs are facilitators that support the distribution of OTT content stored on the platform.
OVPs are highly complex setups, often requiring millions of dollars to set up and popularise. Therefore, many companies shy away from choosing to build online video platforms; however, this is an opportune time to explore OTT content and hosting because more and more people are hooked onto their laptops and smartphones than ever before.
The Final Word:
OTTs and OVPs are the future of video content, so any company looking to venture into that field should make the leap. Starters who don't know how to build OTT video services, or don't have the budget for it, can opt for services such as VPlayed. This highly customized platform allows you to create setups and monetization plans that suit your content requirements and goals.
In the end, whatever service you choose, your decision to leap into the world of OTT streaming will open new avenues that will shape the future of your business.