It is a challenge for many to create a professionally looking online course as there is a lot of concern about technology issues. Staying focused will make creating a great online course in a short space of time. The video should be the core output of an online course; this is because it is an excellent medium for learning. Here we are will show you how to Record Video for Online Course.
There are two approaches to creating an online course – PowerPoint and VoiceOver or filming yourself. PowerPoint approach works fine for classes that teach concept-based information. For teaching practical techniques, the second approach is most suitable.
To make the online courses exciting and efficient, these should keep very short so that people are engaged. Take care that each lesson is around twenty minutes only. The microphone should be of excellent quality, a decent camera and screen capture software.
Record Video for Online Course
A video is being used extensively in online courses as it is more efficient and can engage the subscribers more. Creating video has never been comfortable with many tools available now.
eLearning videos are far made to work on different devices like smartphones, tablets, and computers. The video is believed to be very useful in learning.
There are over forty-six percent teachers who said they create at least one video for their online lessons. More than sixty-seven percent of online students prefer video-based lessons.
There are three methods to Create and Record Video for Online Course.
1. Slides:
Slides audio narration can be recorded quickly for PowerPoint or keynote presentations.
Press the Record slide slow button.
Then save the performance as a movie.
Have more images and less amount of written text.
Use good quality images.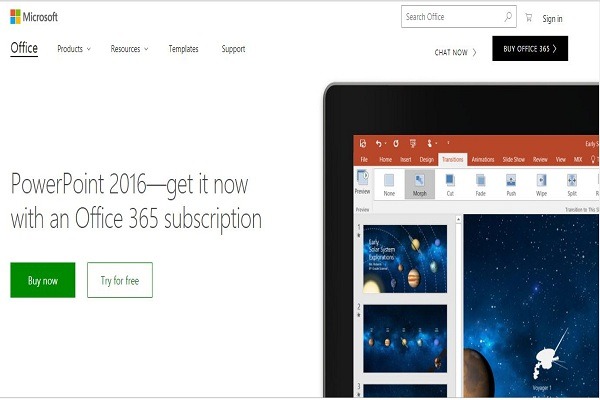 2. Screencasting:
The computer screen can record along with voice over in screencasting technique.
This method is suitable for step by step video tutorials, software, and technical training.
There are various screencasting tools available online. Some of these also offer editing capabilities.
Some favorite tools are Camtasia, Recordist, Jing, Screencast-o-Matic, and Screenflow.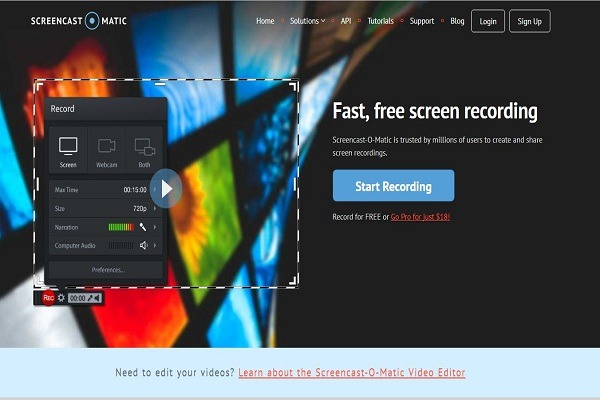 3. Animation:
Another unusual method to record a video for online courses is animation.
Using whiteboard style drawing in videos engages the learners.
There are built-in images, texts, and music.
However creating animated videos is time-consuming when compared to PowerPoint slides or screencasting, the result is worth the time spent. PowToon, GoAnimate, VideoScribe are some of the tools that can help in creating animated videos.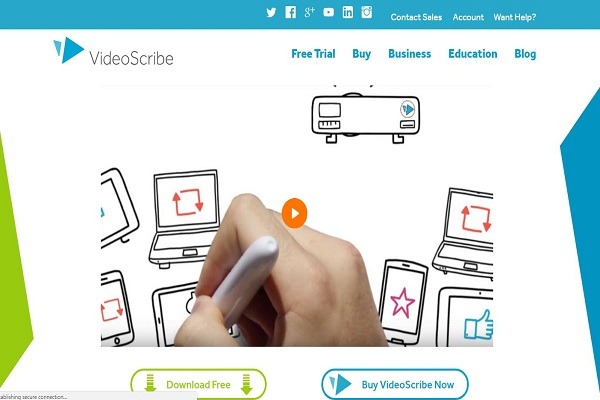 Video Creating Tools for Online Courses
Creating videos that help the audience to grasp what taught is essential for online courses. Let us here see that necessary tools required for creating compelling videos.
Attractive and relevant images make the video look professional. There were times when typical stock photos used but now more, and more real subjects and topics included in stock photography. Death to Stock Photo, Unsplash, and other sous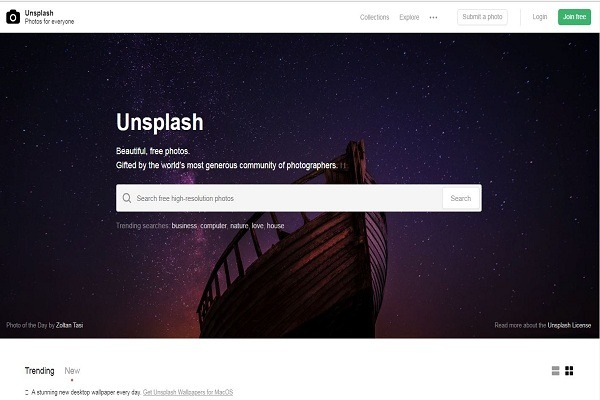 Recordings can be used for creating a video for online courses using stock photography. Free, paid and premium subscriptions are available to use the photos from these sites.
For voice recording, which is very important for the video, use tools such as ScreenFlow or CamStudio?
After completing creating videos, these need to upload to any video platform. Some of the popular video platforms are YouTube, Vimeo, etc. The videos can keep private so that the access given to only those who have the link.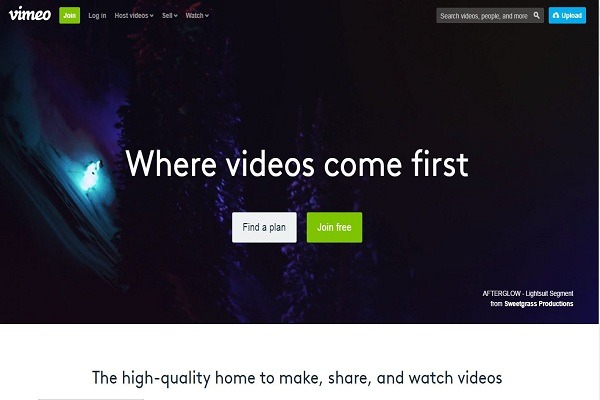 Let us now see what video equipment needed for creating high-quality videos. Those who are on a tight budget can use their phones to record videos. Use phones with HD video features. Use tripods to adjust the height. If you can afford, go for some HD cameras that will help in creating professional-looking high-quality videos. Having great lighting is essential. Choose the places where there is a lot of natural light or; you can also invest in some lighting equipment.
Video editing is another critical step to create videos like a pro. There is different video editing software available that help in making the videos crisp.
A high-quality microphone is another vital tool to create videos for online courses. A good quality voice can make a lot of difference to the video. The sound should be as transparent as possible so that the students pay attention to it. Do not use the built-in microphone on the computer or the smartphone. Inexpensive but good quality microphones are available in the market. Choose the one that best suits the needs.
Tips and Best Practices for creating Video for Online Courses
Here are few tips for creating engaging and compelling videos for online courses.
Keep the videos short to hold the interest of the audience.
Make the videos accessible to the students in more than one place.
Make it easy for them to download the videos for viewing later.
The more available the videos are, the more the students will watch it.
Make the videos of online courses interactive. This helps in keeping the audience engaged.
Use combinations of slides, animations and talking heads in the videos to make them more attractive.
Do not add many special effects as this is an online course video. Find another way to keep them engaged.
They should be allowed to focus on what is said. When adding text, give enough time for them to read it.
30 different Ways to Promote Your YouTube Training Courses Channel
YouTube has been able to retain it supremacy in the line of online video promotion.The platform is the No.2 search engine (immediately after Google) and is offering business opportunities in many fields – whether education, business, corporate events, training etc. Go through the below lines to know all about YouTube Training Courses Channel.
As the field of training courses has been wide with a large number of players (and equally large number of fields) operating in this field, the training courses channel has a lot more potential for promotion of business in this line as well.
Given below are some of the ways to promote the training courses channel:
1) Quality vs. quantity:
Quality of the channel outweighs the quantity of the videos that the marketer posts on his channel.
2) Good script:
Before shooting the video to be uploaded on the channel, good script containing the full information about the plot, the characters, the dialogues etc., to be perfectly ready.
3) Good background:
Depending on the content of the training that is proposed to be promoted on the channel, the apt background should be selected and that too with best of natural lighting.
4) Good instruments:
To record the best record, best instruments are a must. The marketer has to invest suitably on instruments for bringing out the best quality video for promotion on his channel.
5) Optimization of thumbnails:
A sneak's preview will attract the user to come to marketer's video and thereby the video as well as channel gets boosted.
6) SEO:
As always, online business talks of 'search engine optimization'. The marketer of training video needs to ensure that proper ad words are incorporated in his description of the video.
7) Titling is vital:
Subject to the terms of YouTube, the marketer has to create a suitable title for his video. The title has to be indicative of the content of the video.
8) 'Call To Action':
The marketer has to necessarily press the viewer to go for 'call to action'. This facility directs the user to like/dislike, subscribe, share the video (from the channel) to his social media circle.
9) Cross promotion of the channel:
As there are multiple options for the marketers to promote his channel, he has to ensure that there is the cross promotion of his channel among various other social media channels (in addition to YouTube).
10) 'InVideo programming' is another tool that the marketer can use to promote his channel.
11) Accurate and updated content is the pre-requisite to ensure that the training course channel is having maximum visitors.
12) The optimum length of the video will force the viewer to stick to the video till completion.
13) Insertion of credentials about the past performance or views/remarks by the earlier users will induce more interest in the minds of the viewers about your video channel.
14) Optimum usage of required coloring of the video has to be maintained.
15) Videos specific to the targeted audience based on sex, demographics etc. will attract increased number of viewers to the channel bringing instant success.
16) "Video" – the word in the title itself will attract more viewers.
17) Email marketing has the power to promote your training courses channel. Gathering the email addresses is a very easy process nowadays and optimum usage of the same is required to promote your training courses channel.
18) 'PTC' (Paid to Click) is another paid method that will increase the traffic to the channel.
19) Blogging is another way to improve the popularity.
20) 'FAQ' (frequently asked questions) with suitable answers is to be maintained and updated on regular basis.
21) Contests (to be widely publicized) on relevant platforms.
22) Participation in the trade shows/exhibitions with the suitable promotional material.
23) Collaborate with other marketers offering similar products.
24) 'Guest lecturing' is required to ensure increased traffic to your training courses channel.
25) As a part of the promotion of your channel, you may also start 'video commenting' about videos of other creators.
26) Promotion of channel through sticker marketing.
27) Put URL of your training courses channel on your vehicle and the vehicle itself will be doing the necessary promotion work.
28) 'Signature' containing details of your training course channel and its URL in mail communications that you send to your existing customers.
29) Promote the channel through renting a booth. Nowadays many companies are offering 'marketing tents' that can be used to promote your training course channel.
30) Scheduling regarding the release of your next series of videos is also required to keep your audience ready for your next releases.
The above are only partial techniques that the marketer can employ to promote his training video channel on YouTube.
Conclusion
Those who are planning to start an online Tutorials this is an ultimate Guide. Follow the above tips to create the best videos for your online courses.