Live video is the new form of video, and its popularity is increasing day by day. Live streaming is being adopted as the preferred mode of communication and marketing.
Live video allows engaging the people who care, to target content at people who are interested in the brand or service. Dedicated live streaming cameras are now available using which professional-looking live video can be created.
Live streaming is a very effective tool, and it is incredibly cheap also. A smartphone and a laptop are enough to start streaming live video. This is one of the powerful tools for content delivery. It has its challenges and pitfalls. Thus before beginning live streaming, weight out the pros and cons and decide whether it meets your needs or not.
Streaming Live Video from a Camcorder (Steps)
Live video can be used as a perfect tool for spreading your views and opinions and also for business promotion. Using a camcorder for live streaming makes the footage look more professional. For live streaming from camcorder, a computer, USB cables and internet connection are needed.
Step 1: To begin live streaming, first the broadcasting software needs to be installed on the computer. This software is available online and allows downloading and installing free. Online sources that do not require the software to be downloaded also can be used.
Step 2: The next step is to open the broadcasting software program after installing it. Setup the wizard and create an account. Also, create a broadcasting channel.
Step 3: A Real-Time Messaging Protocol publishing application is also needed o be installed on the computer. This is required to ensure that the video streaming is stable and steady even when the bandwidth drops. Abode Flash Media Player, Tricaster, Wirecast and other software is available for free online.
Step 4: Next step is to place the camcorder stable. Make the sure that the place is well lit to avoid dark footage. Plug the USB cable in camcorder port and also the computer USB port. Go to Real Time Message Protocol application and configure the video settings.
Step 5: Switch on the camcorder. Start the live video broadcasting by clicking the broadcast button.
Best Way to stream Live Video from Camcorder
The simplest way to live stream from the camcorder is to install Wirecast on PC and configure it to get a video feed from the camcorder. Get the URL and stream information and stream it as RTMP. This stream can be sued as parameters for live streaming on different platforms.
Top Camcorder Apps
Today smartphones are provided with great cameras making it easy for the enthusiast to record good videos. There are many camcorder apps online that can be downloaded and great videos can be created.
Filmic Pro:
Filmic Pro is one of the most popular video camera apps. There are zoom controls, multiple frame rates, exposure, shutter speed control, white balance and other features and also audio monitoring.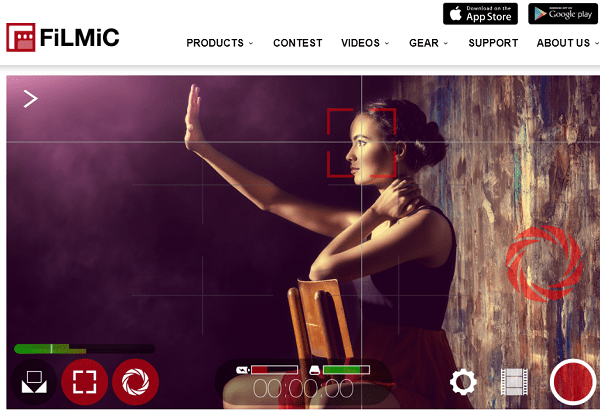 Cinema FV-5:
Cinema FV-5 is another app that comes with professional video settings and full manual control. This app is an excellent choice for using on Android smartphones.
ProShot:
ProShot is a video camera app for Windows phone. However, this is used on smartphones with other operating systems as well. But all the features may not be available.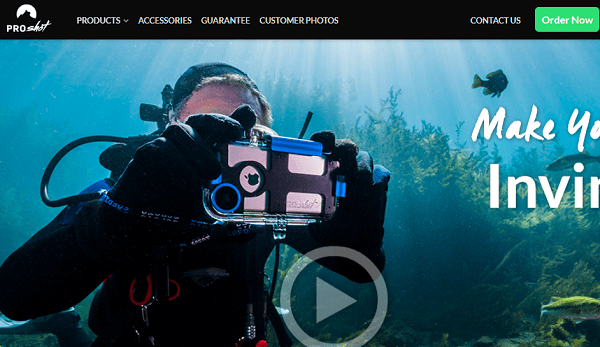 ProCam:
ProCam app is best suited for iPhone. Video stabilization, audio peak meters, and others are the useful features in this app. It also has a built-in video editor.
Mavis Camera App is a professional app with many tools and advanced features. The real-time audio pass is one of the exciting features of the app.
Best Camcorders of 2018
Video can be recorded even with a smartphone, but the quality of the video will be higher when a dedicated video camera is used. One should choose the camcorder based on the requirements and the budget. Here are some of the best camcorders of 2018.
Panasonic HC-V770 HD:
Panasonic HC-V770 HD camcorder comes with latest features to capture high-quality videos. The filters and effects, high-quality sound recording and other features make this one of the best camcorders.
Sony HD HDRX405 Handycam:
If you are a beginner, then choose Sony HD HDRX405 Handycam. This is a budget version for youngsters and first-timers. Comes with essential features but is excellent for those looking for a budget camcorder.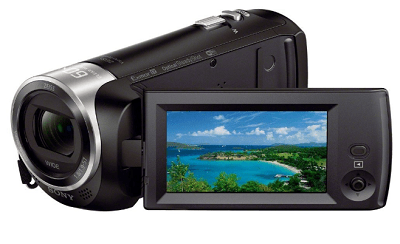 Y1 4K:
Y1 4K Sports and Action Video Camera comes with sporty design and impressive features and probably one of the best action video cameras available.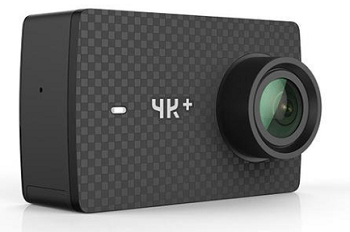 Canon VIXIA HF R82:
Canon VIXIA HF R82 is best for capturing sporting matches or animals in nature. This is a lightweight camera.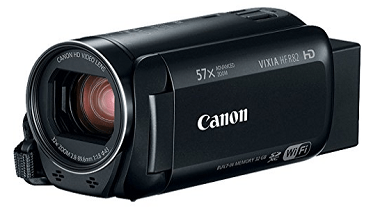 Advantages and Disadvantages of using Camcorder Vs. DSLR
There are advantages and disadvantages to both camcorders and DSLRs. Camcorder sensors are smaller than the DSLR sensors.
Because of this DSLRs are more useful to be used in low light situations.
DSLRs also offer interchangeable lenses at less price.
It is highly unlikely that camcorders come with removable lenses unless they are high-end models.
Camcorders, on the other hand, come with unique IS model.
As these are designed for video making, they come with better controls.
XLR ports are one of the most useful features for best audio connection.
Conclusion
Choosing between camcorders and DSLRs is mostly based on personal preferences. DSLRs help to create high-quality videos in a small package. Professional audio quality is possible with camcorders with XLR ports. Before purchasing, asses the features that are most important and then take the final decision.