Videos have become the most consumed form of media across the planet. From young to mature audiences, including toddlers to older people, they have all become addicted to the consumption of entertainment through video format.
Hence it comes as no surprise that Baby Shark Dance by Pinkfong has over 7.125 billion views on YouTube as of November 10, 2020. Furthermore, video streaming services like Amazon Prime, Disney +, HBO Now, and Netflix, to name a few, are cashing-in on consumer demand and making billions of dollars in revenue.
According to a recent study by Statista.com, YouTube was reported to have 163.7 million monthly active users in the US alone, followed by Netflix with 46.55 million MAU, and Hulu with 25.6 million MAU since 2019.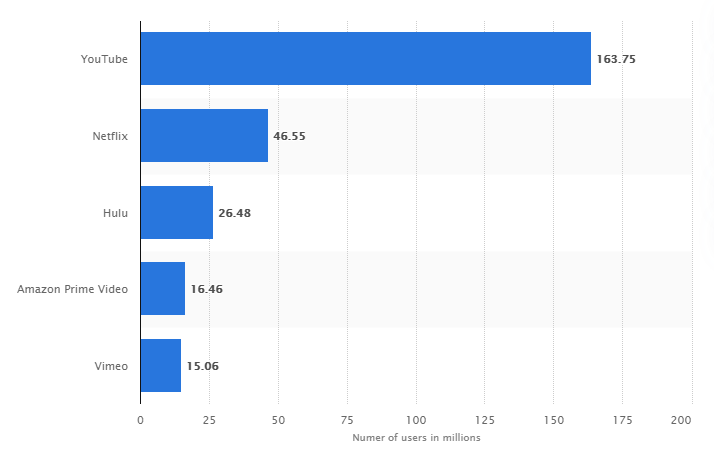 It just goes to show that video streaming services in the last couple of years have exploded with outrageous consumer demand, with binge-watching shows becoming a norm for many urban dwellers. People nowadays watch TV less frequently than ever, as online services significantly impact the video services market share.
In light of this information, let's take a quick look at how video streaming apps can help you generate an additional source of revenue.
1. Variety of Platforms to Choose From
There are several options online for you to start making a rapport for yourself online using video as a form of entertainment.
As a video creator, you can choose the following platforms as your best options to create videos and earn more: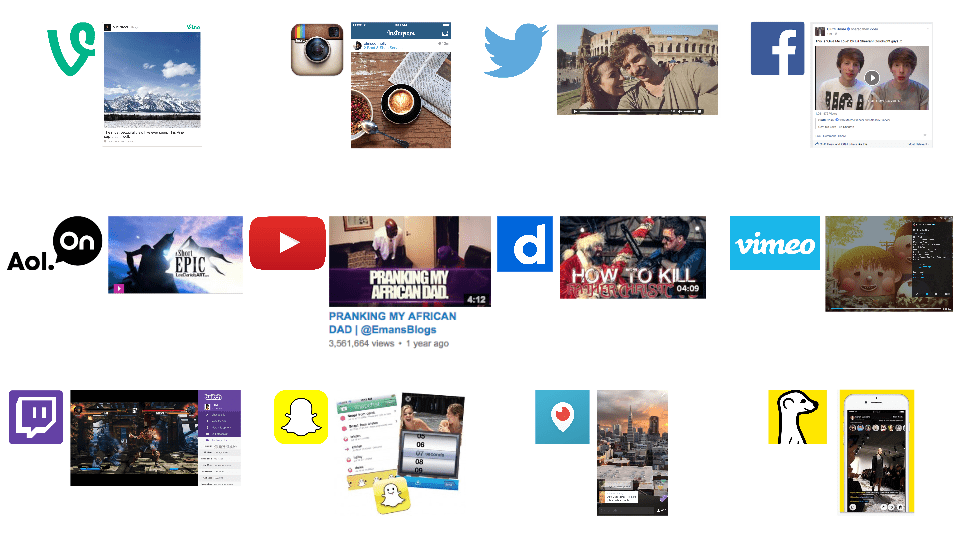 Amazon Video Direct – earn royalties based on hours streamed by Amazon Prime Members.
Envul – offers revenue for every 30 seconds of video watched and unique views per video.
Dailymotion – offers a profit share of 70% with a minimum payout of $100
Facebook Ad Breaks – earn money through live broadcasts in the US.
The Vault – a video monetization platform from Break.com where you can sell your videos
Twitter Amplify – a video advertising product that helps you earn revenues with pre-roll ads
Vimeo On Demand – offers a profit share of 90% and can sell videos directly to your fans.
YouTube – monetization after 10,000 views and join their Partner Program and AdSense Account
2. Incredible Earning Potential
With the consumption of videos increasingly becoming popular on various devices, online service platforms, and social media, there is no doubt that you can use them for their incredible earning potential. Here are some tips that might come in handy for beginners:
Earn from ads placed in your videos, including the likes of BlipTV.com, BrightCove, an YouTube Partner Program, to mention a few.
You can also earn and receive payments based on the number of views, such as the Metacafe Producer Reward program and DaCast's online video monetization and LiveRail.
People also get paid for the number of downloads they receive for their videos, such as Apple's iTunes Music Store offers payment to approved content providers.
Then there are commissioned videos where clients pay you for making videos such as Demand Media's Demand Studios Filmmaker and New York Times that pay for opinion videos.
Selling your video on demand is also a good option, where, as an independent filmmaker, you can sell your films on EZTakes, FlickRocket, GreenCine, and Jaman, to name a few.
Some platforms also offer you money to sell videos on a royalty basis, including the likes of CreateSpace.com, DepositPhotos, Fotolia, iStockPhoto.com, and Shutterstock, to name a few.
Earnings can also come from your videos featured, such as Break.com pays you $200 for your first original video featured and $400 if you grant them exclusive rights.
Lastly, you can always produce videos for others. Smart Shoot offers $1000 per video from professionals, and VideoAgency.tv can help you connect with businesses that need videographers.
3. Consumer Behavior as Driving Force
According to a recent study by WISTIA, video consumption has increased by 120% as of early March 2020. Furthermore, the number of average weekly video plays has reached 2.1 million at the starting of 2020. The coronavirus pandemic may have a part to play in this sudden increase; however, even marketing brands are taking advantage of consumer behavior.
From 2019 to 2020, weekly video uploads have increased by 42%, with over 172,000 more videos being uploaded every week. Many students looking for exquisite Assignment Assistance are also observed to watch plenty of videos throughout the week as a form of entertainment.
4. Wide Range of Media & Genres
There is a video genre for every person out there in the current era. The most popular of them include:
Comedy/skit videos
Favorite & Best of videos
Gaming videos
How-to videos
Memes
Music Videos
Product review videos
Vlogs
5. Easy Access & Convenience
Videos nowadays can be easily accessed through a smart device and internet connection. Furthermore, there are many mobile live streaming applications out there that let you enjoy live video streaming services such as:
Broadcast Me
Facebook Live
Livestream
Periscope
StreamNow
Twitch TV
6. Fast-Paced Video Content Production
Due to the demand for video, many applications have also been introduced for professionals to use technology and create more videos in less time. Filmmaker tools and video editing tools are aiding content producers to make video libraries available for consumers. Some of the best tools include:
Adobe Premiere Elements
Apple iMovie
Corel VideoStudio
Cyberlink PowerDirector
Filmora from Wondershare
Lumen5
Nero Video
Pinnacle Studio
Conclusion
Videos are all around us, and it seems like for any brand or business to be successful in the coming years, the need to amplify their video marketing strategies. Video for entertainment is one of the most lucrative ways to earn revenues in the present time.
YouTubers like Anastasia Radzinskaya, Dude Perfect, and Ryan Kai report millions of dollars in earnings every year. If you have any further questions about the topic, please feel free to leave a mention of your query in the comment section below. All the best for your future endeavors!