Video Marketing is the efficient way to get traffic to your Websites. To market, the Product and Videos Social Media play a prominent role in Video Marketing. So, the content should be in videos or a GIF file formats. Create more engaging videos with full description can easily grab by the Search Engines. Video Tools for Social Media is listed here.
Social audiences engage with more content than any other. It has powerful tools that businesses can use to engage with their audiences and build brand awareness. To engage social media user, it's an excellent opportunity to promote new collection in the market.
Video ads are shown only to the known people, and you just pay when they watch. No need to waste your money on advertising to people who are not interested in your business.
Video Tools for Social Media
Nutshell:
It works on adding captions, snap three photos, create, add graphics, save & share and finally being friendly. Nutshell will create fun mini-movies in few seconds.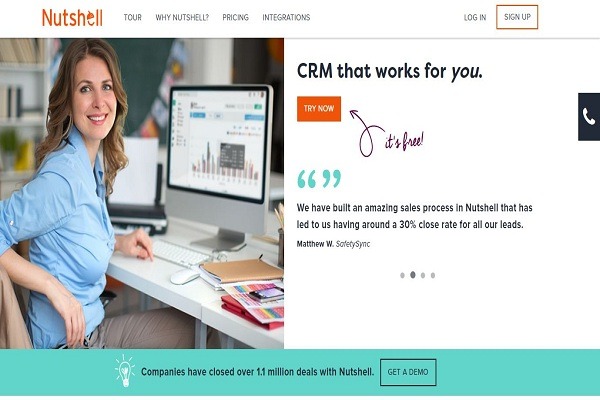 Magisto:
It works on adding photos and videos, selecting editing style, excellent soundtrack, finishing touches, automated editing and save & share. Magisto currently released another video app worth mentioning: Magisto Shot, which turns a photo and text into a micro-movie.
Animoto:
Animoto is the best tool to create explainer videos which used for product demonstrations and video demos.
Videoshop:
It works on adding photos and videos, adding audio, organize clips, edit video, add filters and title and save & share.
iMovie App:
It works in a preferred format, select themes, adding photos and videos, add audio files, edit your video and save & share.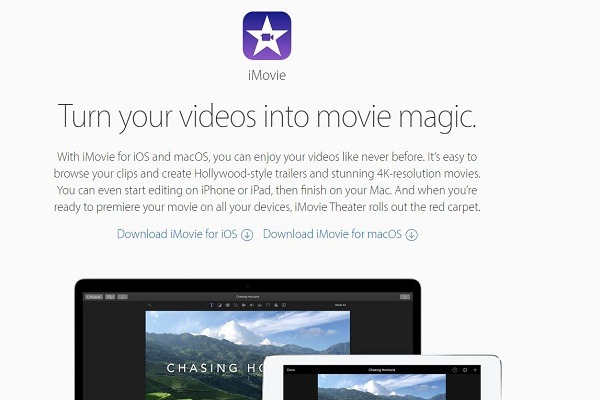 iMovie for Macs:
The best editing tool for Apple users is iMovies.
It contains all the essential video editing features: trim, crop, split, combine, add music, add text, etc.
It supports almost video, audio file, and picture from multiple cameras and smartphones;
It has hand-picked filters, overlays, motion graphics, titles, and transitions.
Camtasia Studio:
Camtasia Studio is an advanced video recorder and editor. It has one unique feature is SmartFocus that allows zoom-in and zoom-out as well as a pan.
ScreenFlow:
The entire screen can be recorded by this while also capturing your video camera, iOS device, microphone, and computer audio. ScreenFlow is an award-winning and easy to use video editing, screen recording, sharing tool from Telestream.
Snagit:
Snagit allows you to capture your screen and video recorder. Also capture your entire desktop, region, window or scrolling screen. It has specified arrows, blur, colorful speech bubbles and other options like video trimming, special effects and more.
Fuse:
TechSmith Fuse works with both Camtasia Studio and Snagit. It can capture the images and videos on your mobile device and send them to your desktop to use in your videos. This app creates mobile content and press connect.
Reflector:
A reflector is a suitable tool for online training, such as app developers, technical trainers, and industry experts. The reflector is a wireless mirroring.
Facebook Slideshow:
It is an easy way to create eye-catching ads from still images if you have short time and resources. Facebook Slideshow is available for all of the objectives highlighted in the screenshot.
Adobe Voice:
This app is available only for iPad and easy to use. With this app, within minutes your story will turn into the stunning animated video. Voice automatically adds cinema-quality animation, so your account looks incredible and is perfect for the business world.
Flipagram:
The combination of still images and videos of your mobile device is a Flipagram. Flipagram compiles everything into a quick video you can share in your feeds.
Diptic:
Diptic is another tool with added animation feature used to make collages. Diptic creates your picture, while uploading your images and short videos, choose a grid style, add text (if you want) and choose timing and transitions.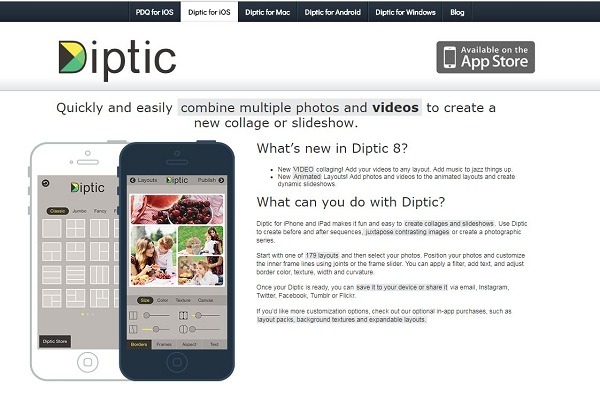 Boomerang:
The latest video app that lets you turn everyday moments into fun and unexpected came from Instagram. Boomerang takes part high-quality mini video that plays forward and backwards. But it is not a photo or Gif.
These are the great marketing tool that has the potential to significantly increase leads and conversions for your business by utilizing video. Having a video marketing strategy transforms your video into a highly useful marketing tool. You need to revisit your site at least once in a year whether you are in right target to reach your video is at maximum potential.
How To Use Looping Video For Social Media Brand Building
Social media is the best place to build a brand presence as the majority of people across the web spend their valuable time on social media platforms daily at least an hour in their busy schedules. So, social media platforms are the best way to reach your targeted audience with ease. Looping Video plays a prominent role in Social media branding.
Let us discuss the looping video and the impact of this format on social media audience. Then we can come to our brand-building strategy.
What is looping video?
Looping video comes from loop recording in which it is a process of recording audio or video content continuously on a video server. It is called a loop video. When coming to social media looping videos, the videos played continuously once it completed; they played again from the start as an auto play.
These types of videos are changing the marketing landscape on social media platforms. Marketers find looping videos are one of the most trending concepts to stay connected with the audience across the social media platforms.
Looping video on Twitter:
The Twitter platform was recently updated the looping video feature which caught a great attention from the Twitter users. The platform automatically loops the videos.
We all know that the Vine App was already shut down so, automatically loop videos that shorter than 6 seconds on the timeline was going to be in trending list.
The platform also confirmed the new feature and the larger videos will be converted automatically less than six seconds loop of uploaded to the Twitter platform.
Looping video on Facebook:
The Facebook platform had already introduced the looping video feature on its platform. The video loop will be continuously gone below 90 seconds and now the live video replays are under 30 seconds in length.
The videos which are more than 30 seconds in time length can't loop on Facebook platform. The call to action buttons is also no longer operates on organic videos. Looping videos are also there on an Instagram platform too.
Looping video on Snapchat:
Looping videos are the best way to reach your audience on social media. The mobile platforms like Snapchat are also there in the race with other social platforms in looping video features. Users can send more snaps which allow the users to view the images and video without any time limit for the first-time view.
The senders need to put a time limit to ten seconds while they share. The time limit option is also available as the new option enabling the recipients to watch the looping videos as long as they wish to watch.
Brand building with looping videos:
Social media platforms are offering this loop video feature with their terms and features. Marketers need to prepare their strategic plan while creating the looping videos on these platforms. They need to follow a separate strategic plan for every individual platform.
Objective:
They need to define the objective of their video loop as there is a very short span of time to convey the message to the targeted audience. So, it is better to go with your objective and plan the message within 10 seconds of time, and your message will be connected to your audience.
Create some short teaser type of videos in loop:
Yes, create some teasers showing your logo and other important messages to your audience about your brand. Add some important links or description along with your looping videos. So audience first aware of your logo and what are the services you are offering in your next loop.
Product specific:
Create some product specific video which can be very helpful to your brand building. Ask some simple questions and encourage your audience to give suggestions in the comment section.
Product Placement On Social Media Videos
Video marketing is the future, that's the fact that no business can escape. While most businesses are now using video content as part of their marketing campaigns, few companies are using product placement in the background of their videos and other Social Media Videos.
Product placement used to exist solely on TV and in movies; usually, TV shows and films that were sponsored by certain brands would feature their products subtly in the background. It still happens a lot today, particularly in real-life documentaries like The Only Way Is Essex, Keeping Up With The Kardashians, and Love Island. However, now product placement has moved online, to online video marketing via Social Media Videos.
All of the most popular social media channels for marketing – Facebook, Twitter, Instagram, and Snapchat, now allow users to post and share video content. These can be pre-filmed and recorded edited video or live streamed footage. When an influencer filmed showing a certain product, this is known as product placement and is a form of marketing that pays thousands.
The fact is that product placement has come to social media, the question is: what are the benefits for businesses and how does it work?
What is the process of product placement on social media?
Product placement is a fairly simple concept that you find an influencer with a large(ish) following on social media. It could be a blogger, vlogger, or celebrity, and you ask them to film a video for Instagram, Facebook, Twitter, or Snapchat that features one of your products. Social Media could be a video dedicated to the product – this will cost a lot more – or it could be a video where your product featured in the background.
The idea behind this form of marketing is that meant to be a more 'natural' looking way of marketing products. It meant to make it look like influencers use the products mentioned, which then encourages their followers to invest in them. It's a simple and effective marketing process.
What are the benefits of product placement on social media?
There are various benefits to product placement on social media, which is why so many different businesses use this method of marketing. From companies that offer a beverage design service for coffee shops and companies, to businesses that offer natural, handmade beauty products, all kinds of companies choose to use product placement on social media as a form of marketing.
Compared to product placement on television shows, product placement on social media is a much cheaper concept, which is what makes it such a popular one. The fact is that for businesses with smaller budgets, online product placement is a much better, and most cost-effective option that TV product placement. The great thing about video product placement online is that the content is more easily shareable across social media, compared to TV product placement.
There you have it, everything that you need to know about product placement on social media, and what makes it a key marketing method for businesses of all shapes and sizes.
5 Video Tools that can help Online Businesses to adopt Video
Video is everything today in the marketing and advertising fields. Marketers are testing various formats and approaches to reach the audience across the platforms to achieve their targets efficiently. Marketers and advertisers, as well as the individuals, sometimes need to create more video content for testing and posting on their blogs. It is not that easy to develop and publish a video as it requires the best factors that can influence the people in the right way. But, some video tools are beneficial for video marketers and advertisers to create videos. Here are some five video tools that can be very helpful for the marketers and advertisers across the platforms. Here we go..
Magisto
Magisto is the video tool which offers a professional look to your business videos. If you are running an e-commerce company and have to showcase your product, then Magisto is the right video tool for you, which can create the best explainer video content in video format. It allows adding captions, styles and customizing branding.
WeVideo
It is a cloud-based platform contains efficient video creation tools with robust features. you can upload the images and videos along with the audio files, and there is no need for editing the things to create beautiful content.
Animoto
Animoto tool is best for the business that doesn't have an in-house video production. It is just like Magisto, it helps in creating inexpensive professional video content and allows the users to combine the images, text, and video and it is best for introduction videos and content marketing.
GoAnimate
This video tool is very simple and best-animated video tool. Very flexible to go with the workflow in video production; within a short time, your video can get ready without any stress. Best for demo explained and social media marketing videos.
PowToon
PowToon is one of the best tools for creating animated videos and other presentations. It is best for the business that needs to explain, demos, and social clips in animated form. It provides ready to made templates help you to master the things in a better way.
Conclusion:
Videos are Key to the Brands in Content Marketing, some different Video Tools introduced in the market and feel free to use when you are creating the Videos for Brand promotion. The above tools help you to create shorter videos quickly.