Billions of people watch YouTube videos every day. Brands and businesses are including video content in their digital marketing strategy and choosing YouTube as a platform to publish their videos and to know the YouTube Analytics for published Videos.
YouTube is the second largest search engine in the world, and so it helps reach the wider audience and helps companies achieve their goal in content marketing strategy. Consistent uploading of video content on the YouTube channel brings significant traffic to the website.
YouTube video success cannot be judged only by looking at the views. Many YouTube metrics need to be explored to get the real picture inside. Here are some of the factors and YouTube Analytics that should be considered to judge the success of YouTube videos.
Views
Views are one of the critical metrics to track and to check the performance of the video.
Views can followed by using the Lifetime Views metric and also social media key parameters.
The Views are more, be assured that people love your content and are eager to know what is there in your video.
If the views are less, find out why people do not like your videos.
Subscribers
Subscribers is another best metric to judge the performance of the YouTube video content.
Track the growth of the number of subscribers over time.
In a specific period check if there is increase or decrease in subscribers.
If the channel is losing the subscribers Count.Then check for possible reasons.
If there is the increase, it might be because of the new content that uploaded.
WatchTime
Watc Time is how much time a viewer spends watching a video.
A video might be of four to five minutes but if the viewers are watching it for only two to three minutes, then the average watchtime for the video is three minutes.
If watchtime is more, YouTube understands that video can hold the attention of the viewer.
Pay attention to this metric and keep track of how it is changing over time. WatchTime is also called the 'Average View duration.'
Focus on the WatchTime and Total Watch Minutes data and start working on it to increase them.
Audiance Retention
The drop-off point is the metric that provides the information about at what point people stopped watching and video. If all the viewers are abandoning the video at the same point, look at the video and find out what happens at that point.
It might be the length of the video due to which it is not able to retain the attention of the viewers. Since the attention spans of the people online are very less, it is wise to keep the length of the video short unless and until the content you are providing is valuable and highly engaging.
Low quality of the video or audio also can put off the audience. Check the videos and try finding the factors that are triggering audience to click away.
Likes, Comments, and Favorites
Check out which of the videos on the YouTube channel has a lot of likes and favorites. Compare with the videos that have maximum likes. Figure out why this is happening.
To engage the viewers, it is necessary to pay attention to the comments and respond to their queries. Just having more views does not give you anything unless you connected with the viewers. Track the engagement against Views and comments. The more the number of comments the more you are engaged with the audience.
Shares
Shares are another essential metric to judge the performance of the YouTube videos. If people are sharing the video, that means that they like the content and want to share it with their friends.
Sharing is the best form of engagement. With YouTube content, creators can check to which platform the video shared. Track the response of the people on that platform, and you may also promote the videos on that platform.
Traffic Sources
Get the information of the source of viewers to the video. Traffic Sources helps to know where you can market your video content and get more views. Source of Viewers helps in analyzing the video reach, and to figure out from where the video is getting the views.
Playback Locations
The playback locations of YouTube provides the details of a total number of views and playback locations. The creators can review from which location the video is viral and is getting the views.
Videos become popular based on various factors. Some of the important ones are the title, video length, thumbnail, content, and so on. Track the YouTube video performance with multiple metrics and make changes to your upcoming content to reach the video marketing goals.
YouTube Analytics Tools and Platforms
SocialBlade:
Socialblade offers YouTube and Twitch statistics if needed. It helps to provide free statistics to YouTube channels users.
Unmetric:
Unmetric is a social media analytics tool allows you to track competitors and other bloggers metrics.
BirdSong Analytics:
Birdsong Analytics easy to track social media analytics platform for Facebook, Instagram, Twitter, and YouTube gives you a trusted score.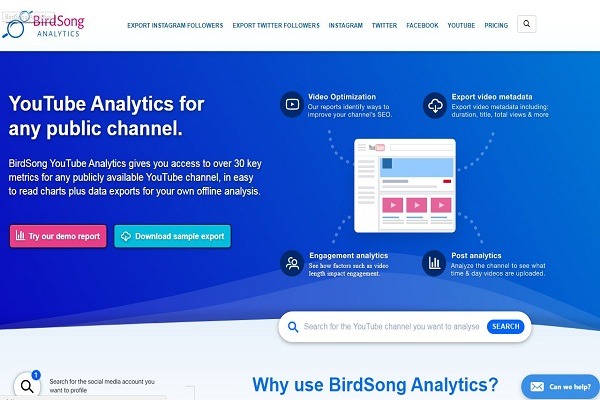 Dataddo:
Datadoo is a cloud-based web and social media analytics platform. Which can allow to connect, analyze and visualize data from Saas and many other applications?
Yourmuse:
Yourmuse creates and maintains your social video strategies, fans pages, can masters your company's social video marketing strategies.
Quintly:
Quintly is a web-based application developed for business people to track and measure the social media analytics and benchmarking tool for professionals.
Mintrics:
Best platform for Facebook and YouTube social video analytics measure how exactly your video is going viral shows on a dashboard.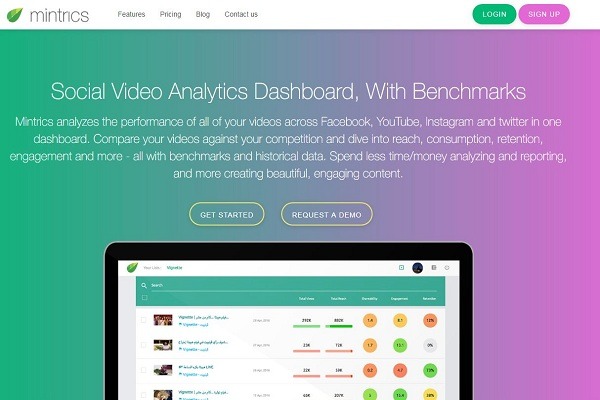 Simply Measured:
Measured merely a free tool to measure, get brand analysis and social media analytics for your entire marketing funnels.
Rank Tracker:
Rank Tracker is free SEO tool for website professionals to track website rank and offers multiple research-based keywords from different search engines.
Socialclout:
Socialclout is a powerful; social media monitoring, marketing and analytics tool for your business who use Facebook, YouTube, and Twitter and also lead generation.
Channel Meter:
A smart YouTube analytics and MCN tool for content creators, publishers and marketers track YouTube video performance.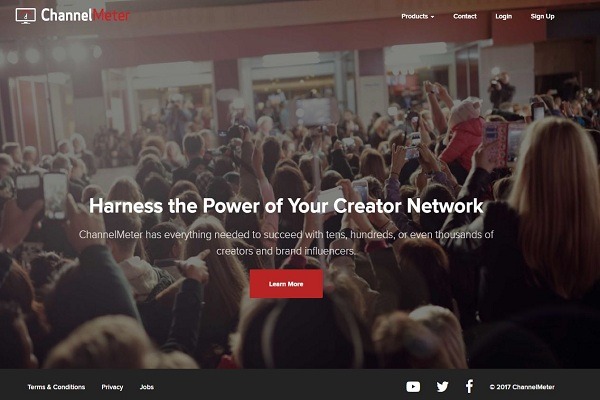 OpenSlate:
Quantitative data approach to measure the YouTube Analytics. Buy and advertise online videos and measure the channel statistics.
Rival IQ:
Social media analytics tool for digital marketers get advanced analytics for SEO, Content marketing, and social reporting tool.
Cyfe:
Cyfe is a business intelligence cloud-based software track your business in real-time get analytics, sales, and infrastructure support.

Dasheroo:
Dasheroo is an overall business tracking free tool for web analysis, business analytics, sales and social media tool.
Klipfolio:
Software for tracking real-time powerful business dashboard and business intelligence space for your clients or team.
52 Incredible YouTube Analytics Tips & Tricks
YouTube is one of the common ingredient in our digital world. YouTube has made your job easier that can provide all types of technology tutorials instead of search for everything. Here are the Incredible YouTube Analytics Tips & Tricks.
Previously everybody goes to google to know anything to google it, but the trend has changed to YouTube videos. There is a huge difference between reading and visual by our eyes. Visual content remains longer time.
Incredible YouTube Analytics Tips & Tricks
Observe complete data for an initial analysis
Keenly Observe Audience retention that will tell more details about your Videos
Just Observe YouTube's Demographics reports don't take much into consideration
Watch Traffic sources and corresponding websites
Observe Device Traffic sources
Check Subscribers Growth by comparing daily video uploads
Check Likes and Dislikes proportions for each video
Invest in a third party YouTube Analytics dashboards
Pay Attention To Playback Locations
Track your viewers' engagement
Audience Retention Graph Report is very much critical study it keenly
Track your video's views
Track conversions
Determine the Most Engaging Content
Use Analytics to Rank Higher in Search
Higher retention rate = Higher search rankings
Increase Annotation Conversion by observing YouTube Analytics
Monitor Views Over Time
Checkout Geographical Impact on Videos
Study Social Sharing and know which social media website is working-out
Check your Embed Sources
Keep an eye on YouTube Real-time reports
The most important one for channel growth is Earnings reports
Check Views reports continuously
Check Playlists in YouTube Analytics and get which type of playlists are views
Check Performance and Engagement metrics
Track Top 10 videos from a Channel
Track "Hour-by-hour"("Last 48 hours") and "Minute-by-minute" data ("Last 60 mins") for recent uploads
Keep Track of Favorites report
Frequently check Videos in playlists report
Observe Comments report
Check which Annotations are working on a channel using Annotations report
Check which YouTube Cards are working on a channel using YouTube Cards report
Check Playlists Average view duration
Check Average time on each playlist
Understand the overall performance of your YouTube Channel
Benchmark your YouTube Channel's performance against competitor YouTube Channel
Keep an Eye on Watch Time Analytics
Comparing Metrics between two dates
Use date slider wisely
Observe Video-Specific Search Terms
Use Content Filter to get accurate close date metrics
Track Call-to-Action Reports
Check Estimated minutes watched
Check Average view duration
Track total views for individual video
Compare total views with unique views
Sort views by data range to track viewing trends and growth
Understand your audience pulse
Discover how engaging your videos are
Monitor Viewer Drop-Off
Integrate YouTube Analytics with Adwords for Video and check Ad Performances.
Most of the digital media companies promote their brands on social media like Facebook, Twitter and YouTube. YouTube has taken first place in video ads. Here we have described 52 important YouTube Analytics Tips. Check out for YouTube Analytics Training & YouTube Marketing Training or send a mail to info @ reelnreel.com.
Conclusion
YouTube Analytics gives an idea of whether to work more on YouTube optimization to make the video more popular or to encourage sharing or to embed the video on external websites for additional reach.