Everyone wants to make promotions with a limited budget and get more profits. The rise of Video costs much more than we expect. How can we dive into that financial issue to bring up our Video as a vlogger or video marketer?
We can overcome this flood by using social media to promote the Video. This is the simple and better way for the vast community to increase your skills through Video.
Optimize Your Video for High Traffic Keywords:
Always use effective keywords that are mainly required and trending on social media sites like Facebook, Pinterest, Instagram, and Twitter.
Hence, the circle of your friends on those sites will participate in sharing that Video if it is more impressive than others.
Pitch your Video to Leading Industry Influencers:
Gather information about the current leading influencers and converse with them to introduce your Video by offering some payoffs.
Upload Your Video On multiple Social Media Platforms:
The initial step in promoting the Video is uploading that Video on numerous social media sites like Facebook, Instagram, Pinterest, and Twitter.
For this, you need not invest anything, and you might get a positive announcement of going your Video to a new audience than before as these platforms have millions of users every day.
Cross-promote Your Video on Social Media:
Consult other trending vloggers or video marketers to merge your videos with their stuff. Then you might get massive traffic from their audience as well.
Before that, you should link up their Video to yours. Then they show interest in vice versa.
Create Custom Thumbnails for different Social Media Platforms:
The thumbnails are the brand ambassadors to make any video go viral or dip into the underground.
So we need to concentrate on creating efficient thumbnails with ultimate visual effects that sparkle in the eye of the visitor at a single visit to different social media sites.
Pitch Bloggers and ask them to embed your Video:
Make strong relations with bloggers to embed your Video in their blogs and social media profiles like Tumbler, Stumble Upon and Google+, etc.
It could be the best strategy to clutch their audience at the pitch of your Video.
Measure ROI, Views, and Learn from Analytics:
Always estimate the ROI, which specifies your economic status on how much you invest in a particular video and how much you earn in return.
Then you can make amendments to speed up the ROI. Consider views for a particular video you upload by analyzing the analytics. This can notify you in which category you need to concentrate more.
Promote your Video on Pinterest:
Pinterest is the primary source where you can expect much demand for your Video and can promote in a specific category of boards for each Video you upload.
Most users prefer this site as it shows the needed video content in a single search without consuming bulk time searching everything to pick the needed one.
Translate your Video to Multiple Languages:
The Video must be in a multi-lingual form so that different users from varied locations can easily understand the content of the Video you mentioned.
This can clutch most of the audience from all directions.
These are the most effective ways to promote a video on social media, as it is the trending platform to make Communication with no boundaries. If you have not implemented these ideas, the competitor might have a chance.
A Perfect Vision: How To Take Your Social Media Marketing Videos To The Next Level
The importance of social media in the modern world of marketing cannot emphasize enough. Videos are the most excellent tool at any entrepreneur's disposal. Not only is visual media easier for universal audiences to digest. But it also offers the chance to show what the business provides with far more significant results. The complete strategy to create Social Media Marketing Videos is discussed here.
A video can paint one million if a picture paints a thousand words. While many companies try to utilize those facilities to great advantage, very few manage to do it well. Here's what you can do to ensure your videos stand out.
Plan your videos
Businesses invest a lot of time into their marketing campaigns but often fail to do this with their videos. This is a chance to express your character and personality, so writing scripts is critical. Of course, you may ad-lib, but having plans in place will have a considerable impact. You wouldn't simply hope for the best in other advertising streams, so don't be fooled into doing it here.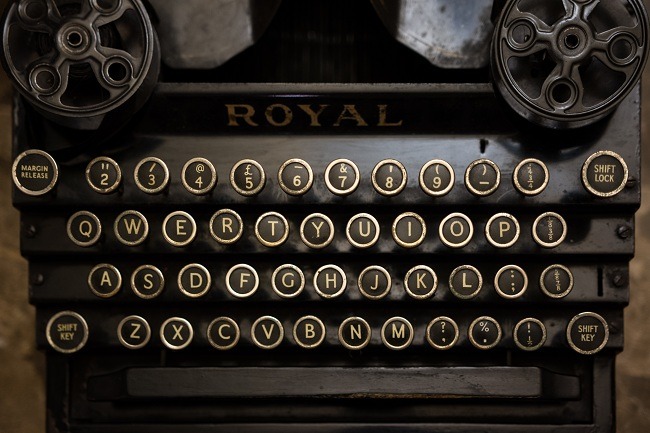 Use professional equipment for social media.
Smartphones and basic facilities are great for personal videos. However, businesses should look for professional production values. Buying cameras and drones does cost money, but they are worthy investments. Visit https://smallbusinessloans.co/working-capital-loans-small-business/ to learn about funding options. With the right equipment behind you, there's no limit to the success achieved. Seeing ideas fail to materialize thanks to such a simple error would be a massive shame.
Perfect your editing
Getting great raw footage will give you the best platform for winning videos. Nonetheless, the editing processes will truly bring the work together. Downloading the best editing software is essential if you want those videos to be taken seriously. Whether it's improving the sound, adding music, or adding cuts and movements doesn't matter. Anyone can learn to edit with successful results with the help of online tutorials. Make sure that you do. Creating Social Media Marketing Videos is not simple as you think.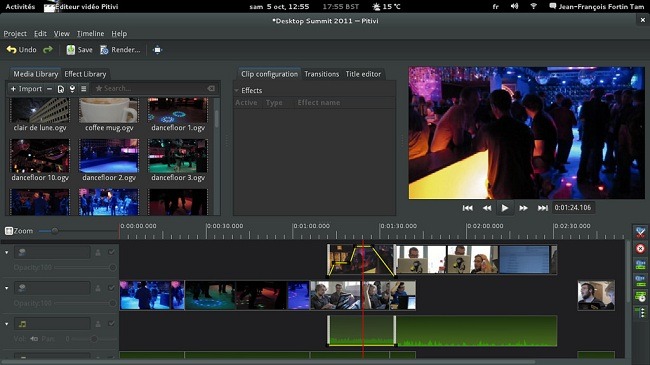 Advertise them well
Once uploaded to Youtube and Vimeo, videos will gain some organic traffic. You must drive traffic towards them too. Social media advertising campaigns are your most excellent tool, especially as you can set parameters to suit your audience. Find out how to do this at https://facebook.com/business/a/online-sales/ad-targeting-details. When those adverts go viral, you should find that you'll gain even greater leverage without increasing your daily spending. Given the impact that videos can bring, this can work wonders for the company.
Ask for interaction
The key to digital marketing is to get users actively participating. Videos can do this with excellent results. Ultimately, the purpose of the videos is to generate a call to action. Whether buying a product or visiting the website, interactive caption boxes can achieve this goal. Meanwhile, asking for responses to a question can further encourage participation from the user. Aside from gaining the desired response, you may also gain increased insight into their trends. Ask for interaction in itself makes them a far more effective tool.
How Facebook Playing a Key Role in YouTube Social Media Success [Study]
Whenever we go through any article, we find that YouTube is the only platform to explore Business or Personal Branding through Video.
When we are willing to watch any video, the immediately striking word in everyone's mind is YouTube.
How has it established such a Success? Is there any Secret?
Yes, that is the involvement of other Social Media Platforms in sharing YouTube Videos.
In the list of major Viral Social Media Platforms like Facebook, Twitter, Google+, LinkedIn, and Pinterest, Facebook is the Top Source to feed YouTube with Ultimate Traffic Continuously.
This is happening because Facebook has Millions of active users around 24×7.
Facebook is the only Top Social Media Hub with a vast communication demand.
Once the YouTube video has been shared on Facebook, it goes viral through its interlinked users.
When the audiences go through that link shared on Facebook, they are directly directed to the YouTube Channel.
From there, they can find plenty of videos and entice them to watch regularly with wonderful YouTube Recommendation Algorithm.
Here are the Top Viral Videos on YouTube that have gained more Engagement on YouTube. They are
Adele – Hello:
Twitter: 20K
Facebook: 20M
Google+: 1.5M
LinkedIn: 7.3K
Pinterest: 2.4K
Total: 21M
Luis Fonsi – Despacito ft. Daddy Yankee:
Twitter: 13K
Facebook: 19M
Google+: 329K
LinkedIn: 940
Pinterest: 473
Total: 20M
คนทางนั้น GiFT My Project (official audio):
Twitter: 308
Facebook: 16M
Google+: 37K
LinkedIn: 1
Pinterest : 0
Total: 16M
Disturbed – The Sound Of Silence [Official Music Video]:
Twitter: 7.8K
Facebook: 12M
Google+: 159K
LinkedIn: 2.5K
Pinterest: 1.1K
Total: 12M
Guns N' Roses – November Rain:
Twitter: 16K
Facebook: 12M
Google+: 102K
LinkedIn: 2.7K
Pinterest: 985
Total: 12M
When we look at the above video statistics, we can quickly determine that only Facebook has more views than any other social media site.
The fact to get such Tremendous Social Media Success for YouTube is the participation of Facebook. We can find a bulk of content displayed on YouTube Vs. Facebook, but it's not Vs., and the exactly matched one is YouTube with Facebook.
One of the first YouTube Social Media Successes is Recommendation Algorithm. The user keeps engaging and watching videos one by one with these recommendations.
Social Media Stats Source: Ahrefs (As of 25th July 2017)
10 Ideas for a Perfect Video Intro
What is the need to create video intros? A good video intro lets the audience know who you are and what they can expect from the Video. Video intro is effective when people share the videos on other platforms. Here are some ideas for creating the perfect video intro.
1. A video intro should not take more than a few seconds. It could be just a single splash screen.
2. To make the video intro recognizable, add your unique brand colors to the introduction, either in the background or in the text.
3. Include the brand name and tagline, which helps build recognition and increase brand exposure.
4. Having a video intro that lets people recognize helps the audience to associate with the brand and the YouTube videos.
5. Include the uploading schedule or highlight it in the intro to let the viewers know when to expect new videos. This helps in increasing viewership.
6. Keep the video intro clear and straight.
7. Keep the intro simple. Do not overuse special effects or things that distract the audience and make them click out.
8. Use a single snapshot, like a decisive moment in the Video as the video intro. Use voice-overs or captions to make the image transparent.
9. If the Video is long, explain what will happen in the Video.
10. One of the classic branded intros is the basic animated intro with music and logo, which goes black before the video starts.
Video see higher consumption and engagement rates. Having a great video intro is more and more critical. Intros set the tone for the Video and the brand story. Some may feel that creating video intros is unnecessary, but the extra effort can result in higher ROI when done right.
Conclusion
The Ideas mentioned here will help you build a better YouTube channel brand unique from others. These are picked from the YouTube experts who are being the brand ambassadors of success on the YouTube channel. Just implement at your track when you want to be in that race.