YouTube is one of the most visited websites on the internet. Nowadays people are showing interest to spend more time on YouTube when compared with Televisions. YouTube now has an increasing army of YouTube publishers-people who are content creators on YouTube. Here we have listed some best YouTube WordPress Plugins.
YouTube WordPress Plugins List
Envira Video Gallery Plugin
Envira Gallery is a well-Trusted Plugin for image gallery Plugin, and it comes with a video addons. Envira also has a smart thumbnail feature that will automatically pull them.
For video Plugin
For the video was the first lightbox to take responsive layout seriously. The plugin will automatically grab thumbnails from the video and apply all the metadata you need. It works best with Foo video Image Gallery WordPress Plugin.
Huge-IT Video Gallery Plugin
Huge-It is here, those who are looking for a gallery plugin to display both images and videos. It includes seven different gallery layout options and has no limit on how many videos or galleries you can create.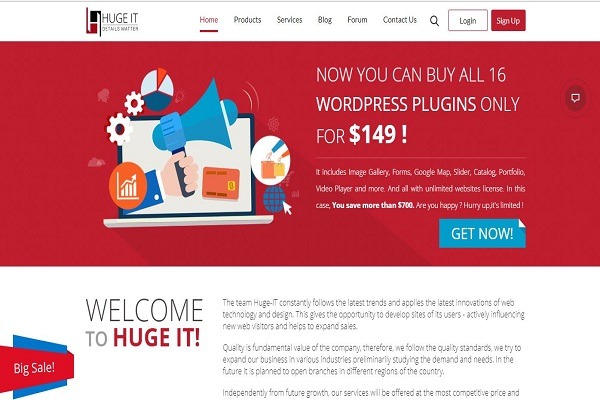 Photo Gallery by WD Plugin
It has advanced functionality with fully responsive. Easy to customize and various views. The plugin comes with gallery layouts, lightbox options, transition effects, as well as e-commerce integration and also organize the galleries into different photo albums.
Smart Grid Gallery Plugin
among all YouTube WordPress Plugins,It is a dynamic image grid with lightboxes, CSS3 animations created by this and support for YouTube and Vimeo videos.
Video Gallery by Huzzaz Plugin
Video Gallery by Huzzaz supports regular and live video from YouTube, Vimeo, Facebook, and Twitch. It looks great on all screen sizes with its responsive design. Videos can even auto-play if you like.
WordPress YouTube Video Gallery Plugin
It is good it looks. YouTube Showcase helps you display YouTube videos in a gallery or grid view on your site. There are two gallery display options available for mobile device users.
Yottie WordPress YouTube Channel Plugin
You can use this plugin to import the whole YouTube channel for your site, or you can select single videos and compile them into your unique gallery.
YourChannel Plugin
In this, it is Easy to a visual builder with the live preview which generates shortcode. The feature suggestions implemented quickly. You can make regarding thumbnail styles, icon designs, and transitions, but for the most part, there isn't much to do with this but provide your channel name.
TubePress
It creates a beautiful video gallery page or sidebar widget, and TubePress plugin allows you to embed YouTube and Vimeo videos into your blog.
YouTube Embed Plus
YouTube Embed Plus plugin can create YouTube channel or playlist galleries with multiple customization options.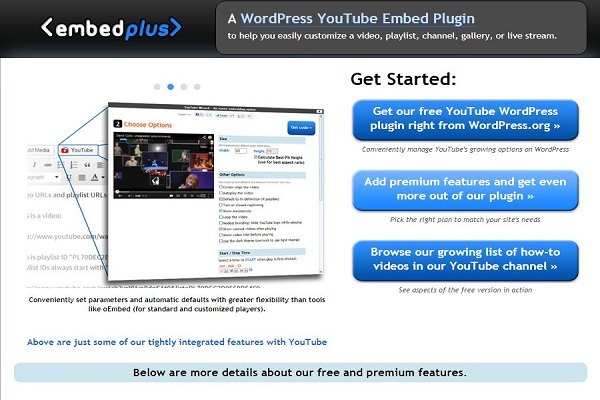 Responsive YouTube Vimeo Video Lightbox
It is a lightweight plugin to enables you embed YouTube and Vimeo videos in a lightbox. it can popup with the help of a shortcode. The plugin supports autoplay and custom caption functionalities.
Hide YouTube Related Videos
After finishing video playing, YouTube ends up showing related videos. The videos can be successfully re-cached with new setting while the plugin clears the oEmbed cache during activation. If you are upgrading the plugin, you may need to deactivate, then reactivate it to remove the cache manually.
YouTube Embed WordPress
While embedding YouTube videos to WordPress, this plugin brings you lot improvements in customization options.
YouTube Information Widget
YouTube Information Widget is the plugin to display only your YouTube channel stats on your WordPress website.
YouTube Subscriber
This plugin creates widget and shortcode with YouTube subscribing channel from or button. YouTube Subscriber is an open source software.
Your Channel: YouTube Video Gallery
It has the feature of ability to display multiple elements such as channel info, subscribe/video count, playlist, channel banner image, etc. also show video thumbnails in seven different styles.
YouTube Traffic Pop
YouTube Traffic Pop helps you in getting more subscribers and the best ways to get subscribers and apparently, more subscribers means that you will have a wider audience for your videos.
YouTube Vimeo Video Player
Vimeo video player allows you to add a slider of videos that your users can interact with and choose which video to watch.
Video Thumbnails
It makes to display video thumbnails in your template automatically. This plugin will find the first video embedded and retrieve a thumbnail for you while you publish a post. It can be saved to your media library and set as a featured image automatically.
YouTube Simple Gallery
The YouTube Simple Gallery opens videos in a large lightbox popup. The thumbnail sizes from the YouTube Simple Gallery plugins setting page. Also, it uses custom post types to add and categorize your videos.
YouTube Showcase
The plug-in is known to utilize custom post type for videos. You can add tags, categories, and videos as featured. Video gallery page upon activation is automatically set up. The plug-in comes together with two easy to use widgets for the most recent videos and featured videos.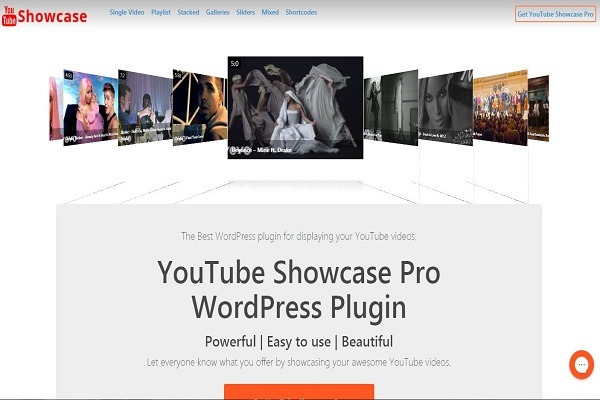 WPG Cool Gallery
The WPG Cool Gallery displays its videos in a vast and beautiful grid layout. The videos are usually shown in a high and friendly pop-up. By using the shortcodes, It is possible for one to add a gallery to the WordPress pages and posts.
Ultimate Video Gallery
The critical feature is to loads of Youtube videos and flv easily saved on your server. Also, loads YouTube for maximum quality. It is easily manageable to add, delete, activate, deactivate, sort, etc. your videos.
Conclusion
These are the various YouTube WordPress Plugins which are useful to WordPress YouTube plugins or platforms. Among these only 10 active YouTube WordPress Plugins are mostly used. According to their need, that means different people have different requirements from a particular type of product.