YouTube Thumbnails are the small clickable images that viewers can click to watch the video. These are essential pieces of any YouTube channel. When a video is uploaded to YouTube, the platform automatically provides three choices of images to be used as a thumbnail. These are from our video. But, if the YouTube channel verified a custom thumbnail, then it could be used to get additional benefits. YouTube Thumbnails is the crucial aspect of clutching the attention of the audiences.
YouTube Video

Thumbnail

Size Dimensions

Using a better thumbnail for the video will ensure it gets more views.  Thumbnails are as crucial as the title, description, or keywords.

As recommended by Google, the YouTube thumbnail should have a resolution of 1280 x 720 pixels. Its width should be 640 pixels. The ideal ratio is 16:9.

The thumbnail appears very small in search results, but they look like suggestions for the next watch when expanded to full video size.

Therefore use a larger size that can be scaled down but a not small size that can be scaled up.

The image formats that handle thumbnails are jpg, gif, and png. It must be under 2 MB.
Tips for a Perfect
YouTube
Thumbnail
YouTube is the second-largest search engine and the best content marketing tool. Thousands of hours of videos are posted on the platform every hour.
Standing out from the crowd and competing with other videos is challenging for every creator. Building a consistent audience is the best bet. Apart from this, there is needed to attract the fan base, catch the eye of the people.
For this, attractive and memorable thumbnails need to create.  Here are a few tips for making perfect thumbnails.
Choose the

thumbnail

that connects visually to the content or brand. The

thumbnail

should be recognizable, and people should remember your name when they look at it.
Do not use

thumbnails

that have nothing to do with the content of the video.

Thumbnails

might make the viewer angry.

YouTube

thumbnail

style should be consistent.

Thumbnails

help with the branding of the image and connect an audience to the channels.
Using a human face showing expressions in the

thumbnails

is sure to attract more viewers.
Choose something recognizable and memorable.
Use the ideal size of

thumbnails

. The

thumbnails

of size 1280 x 720 are excellent.
Use text in the

thumbnails

and make them pop.
YouTube

Thumbnail

Maker & Tools

All the verified accounts on YouTube can use custom thumbnails for their videos. There are many free and paid tools available for making thumbnails.

Fotojet:

Similar to Canvas, Fotojet also has its own YouTube thumbnail layout. The users can choose from the many pre-made designs available. Fotojet is compatible with Google Chrome too.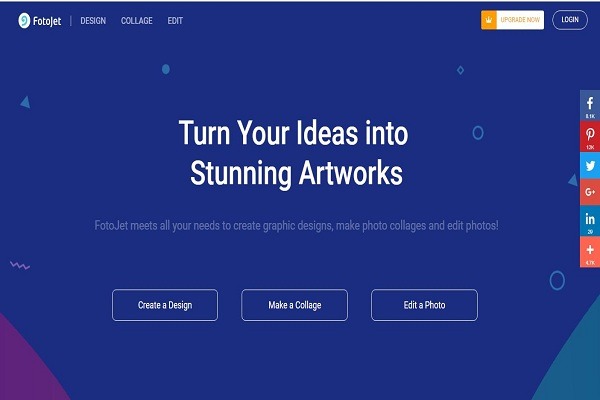 Canva:
This tool allows uploading the images and custom text, the select icon from the build library of the device. Fotojet is compatible with the web, iPhone, or iPad.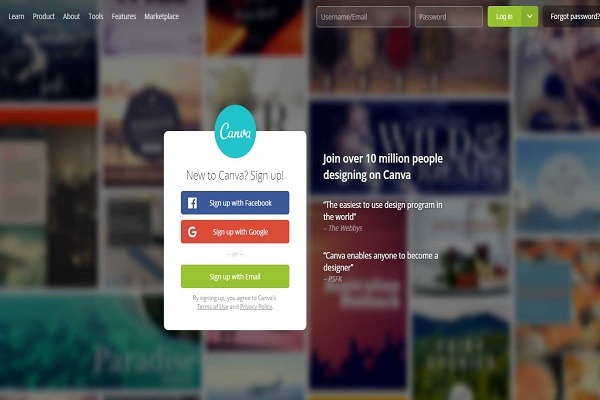 Abode Spark:
This is another free graphic designer tool. The pre-made thumbnail layouts can access for free. These can be customized by changing colors, background components, texts, and others and can be downloaded.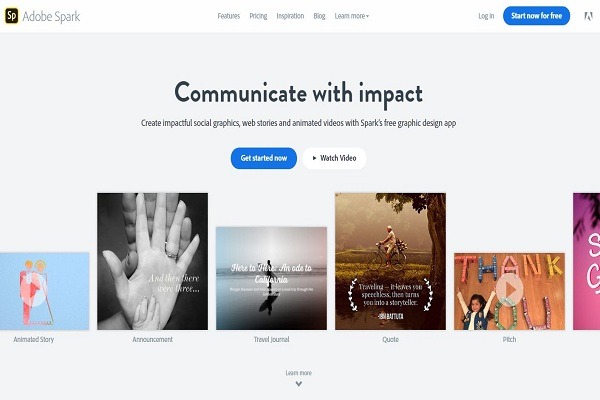 Snappa:
Snappa also offers free and paid options. YouTube thumbnails and other social media templates are available. Sign up for a free account and use the premade YouTube thumbnail layouts or create one. There are visual icons built-in library also.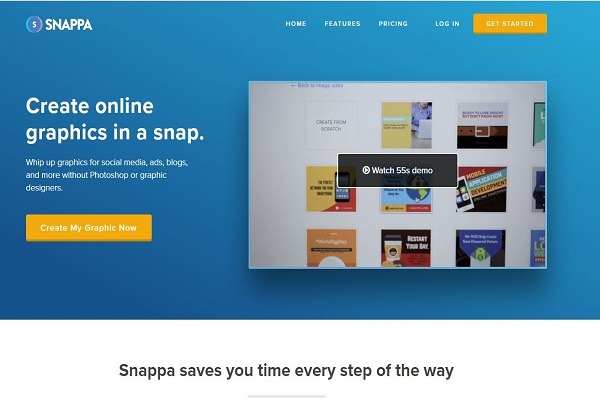 Backgrounder:
This is a necessary YouTube thumbnail-maker tool. Choose the premade layout and customize it.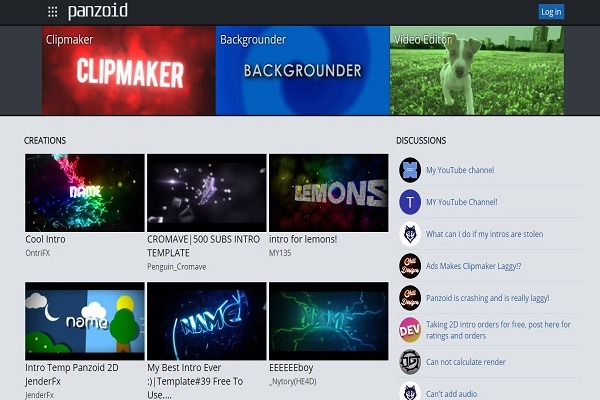 PicMonkey:
This tool allows for designing professional-looking thumbnails with effects such as Ombre, premium fonts, mirrors, etc. Registering for premium membership is necessaryp to access some exclusive features.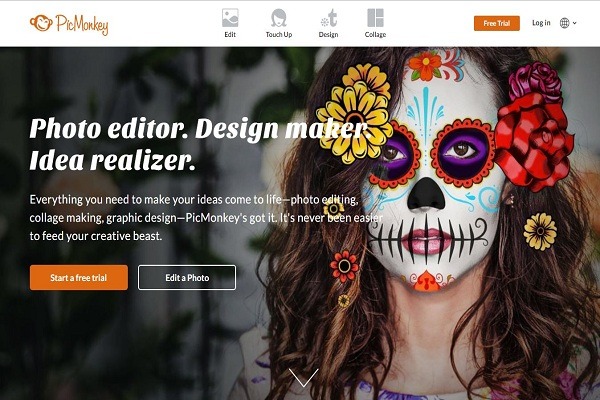 Fotor:
This offers the best-advanced features to help create attractive thumbnails. Fotor is a straightforward tool with luxurious features.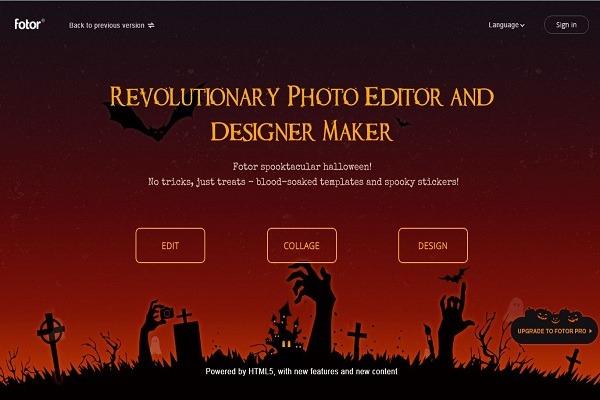 YouTube

Thumbnail

Best Practices

There is only a split second to catch the viewers' attention with thumbnails.  Thumbnails are like book covers seeing, at which the audience will imagine what is there in the video. If the thumbnail is attractive, then they will click and watch it.  Here are some best practices for creating a YouTube thumbnail.
Before making a

thumbnail

, understand your audience and their interests.  Based on the intended viewers, create

thumbnails

that appeal to them.

Thumbnails

should be bright, attractive, and relevant to the content. Use legible and large text on the

thumbnail

.

YouTube videos

are accessed on different devices – from

large-screen televisions

to

smartwatches

. Therefore, design

thumbnails

that can be seen even on the smallest possible screens.
Do not mislead users with your

thumbnails

.
Use only one single center of focus instead of cluttering the image.
Use eye-catching colors to attract the attention of people.
Thumbnail wills either make the people click the video and watch it ignore or scroll past it. The Thumbnail feature was available to only a few partners, but later, YouTube offered this feature to all verified users.
A great-looking YouTube thumbnail will attract more viewers and more subscribers. If the thumbnail is perfect, it will increase clicks, boosting the search engine ranking.
Remember the recommended format and size for the thumbnails and use them accordingly. Upload the thumbnails in the prescribed image formats. Adding text to the images boosts the clocking rate. Also, concentrate on the background color, colors o the book, etc.
10
YouTube

Thumbnail

Tips for 2020
Use the right photo as the

YouTube

thumbnail

.
Include the Title text on the

Thumbnail image

.
Use bright backgrounds and closeup faces, preferably eye contact.
Use the right

thumbnail image

size.
Use the proper font for the

thumbnail images

.
Include the brand logo on the

thumbnail

photo.
Use contract colors while creating the

thumbnail image

.
Be accurate and honest in your

thumbnails

.
Make sure to use the right

thumbnail

maker.
Make sure to maintain consistency on your

thumbnails

.
Also, Check out "50 Tips For Creating Perfect YouTube Video Thumbnails"
YouTube

Thumbnail

Best Practices
Have the words in the video title in the thumbnail
Show the product or focus on key action points
Keep it simple, avoid crowding and confusion
Use a custom thumbnail for your video
Make sure it says what you wanted to say about your video
Use relevant and compelling visual content
Please keep it in the golden ratio (1.64:1). Don't overthink it, but don't rush and be lazy."
The ideal size is 0.75*1.0 Inches.
Use an image that reflects what the video is about
Use the same font as the title of the video
The

Colour scheme

should maintain a similar feel to the menu bar
Use numbers and keep it simple,; nottoo much text
Don't have a vine leading to it
Use keywords in the title and tags
Capture attention with an image
Include bits of your video in the thumbnail
Give your content some depth
Put your most engaging content in the middle of the frame
KPlease keep it simple but creativeA Few Words
Value Trumps Quality
Have a Clear

Call to Action

and Use Emojis
Break up your Bullets
Be Funny but not Distracting
Mirror Your Ideal Customer's Journey Online
Keep it Clean and Simple
DIY Is Good, but Don't Forget About Outsourcing Your Video

Thumbnail

Creation
Use Videos That Work Well in

Thumbnail

Formats
Use the right keywords
Use typography
Include an image
Create the right

look and feel

for your thumbnails
The thumb should be 50-60px
It is not a good idea to use pictures for thumbnails
Clipart is a no-go area
Understand your core audience
Have

ca all-to-action

in the thumbnail
Link to the right content
No logos or too much text
Use a large font for the title, and zoom out further than normal
Pick images that fit  with the channel's aesthetics
The layout should be consistent
It needs to attract the viewer's eye
It needs to match your channel and videos content
High-quality images
Use a vibrant background color that stands out
Make sure it's relevant to your video
Make sure your title and subtitle are keyed in
Make interesting cover art that gets people excited
Use a keyword-rich title
Create a contrasting background
Use an actual image of the video's contents
Look at this stunning
YouTube
thumbnail
I

think it's dramatic, simple, and has the word 'edit' in the

thumbnail

logo.
It looks like an ad or a

click-bait

video.
You know, if you are into editing, then you're onto something great with this channel.
The colors and choice of words tell me this channel has a lot of great content.
How to make a
YouTube

thumbnail

that increases views, comments, + engagement
Make it consistent with your branding
See what type of videos you're making & how you can improve them
Use the rule of thirds
Create text that fits naturally as part of the image
Keep a lookout for colors and fonts used in other videos that appeal to you
Find the right
YouTube

thumbnail
Make your

youtube

thumbnail

p0rn
Design for mobile
KPlease keep it simpleUse a background image that sells
Think about your colors
What do I do with
YouTube
thumbnail
Your thumbnail should be based on the content of your video, not just your logo.
Find a color scheme that matches your branding
Here's why you can't grow your

Youtube channel

.
Make sure you customize each

thumbnail

for every video.
You need to use call-to-actions in

thumbnails

too.
These are the seven types of
YouTube

thumbnails
Animated
Abstract
Brand oriented
Documentary/facts
Messages/quotes
Results-oriented
List oriented
How to create high converting
YouTube Thumbnails
Communicate

your value clearly
Triggers hit the emotions
Place CTA above the fold
Reference photos in your videos (if possible)
Use ba ackground with contrast to accent your

thumbnail

image
Don't know which
thumbnail

to use for your

youtube

videos? Try these 3.
A description of the upload itself
A showcase of your product or service
A beautiful face you can trust
Your
YouTube

thumbnail

lets people know what your video is about
Use this formula to create highly shareable

thumbnail

s
Research what's trending so you can get yours seen
Consider how the video

thumbnail

will be displayed
Your thumbnail should make people say, 'So What?'
How to make your
YouTube

thumbnail

attractive
Stick to a Ratio
Make it beautiful
Steps to creating a
YouTube

thumbnail
Write a killer title
Use keywords in the title
Incorporate and

call to action

verb and location in the video description
You, too, can look this cool on YouTube
Use your vanity URL as your

youtube

thumbnail
Make a nice logo from your Thumbnail
Use a square for your video thumbnails
Use CTA overlays in the video description or at the bottom of the video player.
There is more to
YouTube

than views and subs.
It would be best if you optimized your

thumbnails

to get a

click-through rate

of 10%, which which can double your views.
Most marketers don't think about the thumbnail
Make sure to spend time on it and make it engaging
What's a thumbnail
How to convert more people from
YouTube

to your website
First, you must make a great

YouTube video thumbnail

Your thumbnail must be appealing
Use an eye-catching name in your title
Use the above three steps,; youwill get more views
YouTube takes a closer look at your thumbnail
It's too blurry or dark
It's boring and looks unprofessional
IIt'slow quality or upside down
Too many faces in it