Amazon is leading in the market of Smart Home hubs and bringing smart home devices. Amazon's new smart speaker digital home assistance launched with a name as "Amazon Echo Show." Amazon Echo Show has upgraded features of Amazon Echo devices especially touch screen. Echo Show is equipped with Camera, voice speaker, and Touchscreen facility of the visual interface.
Amazon's another product Echo Look has a craze from fashion designers, but now the new Amazon Home assistance allows users to make video calls, voice-driven echo speaker, request for video clips and features of Alexa.
Amazon Echo Show for Video Streaming:
Amazon Echo show offers hands-free tasks in a visual interface like watching music from Youtube, make video calls for conference, Weather Forecast, home assistance, doing shopping lists, browsing and listening audiobooks which are available in the stores.
Helps to show lyrics on the screen, just say orally to play music from YouTube or you can specify the generous, artists, albums, simply by song name. Turn on the WiFi stream music from Spotify, TuneIn, Pandora and more.
Amazing feature varies from Amazon Echo and Alexa is video calling, interact with friends, family and share your memorable things.
Amazon Echo Show mainly focus on streaming through video calls, hangouts give Live calls on Events going on in the home, can stream the event like a skype video calls.
Amazon Echo show was equipped with eight microphones, noise cancellation, and Beamforming technology. It has powerful room speakers can hear from all directions, powerful camera to monitor your baby's room and responds in two ways Ring and Arlo.
Amazon Echo show has streaming features of watching shows from CNN, Amazon Prime, CNBE, Jimmy Fallon and more channels. It acts as a portable lightweight smart TV to carry anywhere.
Benefits Of Having Amazon Echo Show:
Amazon Echo show best suitable for SmartHome devices like Philips Hue, WeMo, controls Thermostats, Turn on Lights and advanced smart home devices.
It has a capability of watching Hour and a half feature length movies from Amazon Prime, CNN. Advantageous for screen display many people use Alexa app for smarter features.
It has a special feature called "Flash Briefing" which allows the user to receive audio news updates, Weather Forecasts. If you ask the Echo Show to play Flash Briefing it will showcase small videos and resources of news content.
The reviewers rated Amazon Echo Show mainly for the reason of video calling capability that the person should have Amazon echo or Alexa App. Android and iOS users should install Alexa app to get video calls from echo show.
It acts as a Webcam doorbell, if you would like to know who has arrived before opening door, you can ask Echo Show to "Show me the Front door". Can also see the feed from the particular room in your house.
Echo Show advantageous to working woman to take care their kids at home, to watch recipes kitchen for cooking and hands-free smart work done by the echo show like playing music, switching on lights,to set alarams.
Advantages Of Amazon Echo Show
Amazon Echo Show the touch screen device of Alexa that has been arrived from the family of Amazon. It has been designed especially for the video calling lovers to make conversation with the loved ones like family and friends that gives the virtual experience of being in real-time.
It can be used to surf the required data visually that can be used to access the Alexa to stream the music and also to make video calls and to chat especially with the users of Amazon echo show. The rooms of your house can be monitored by the Alexa visually by using the Amazon Echo Show that makes a smart home with simple and easy accessing.
How it's going to be advantageous for the Alexa users?
Is it produces the advanced features that are unique from other devices?
Does it fulfill the user requirements that everyone needs?
To find the answer to each query just have a look below.
Advantages Of Amazon Echo Show
The design of the Echo Show looks wonderful, and it is portable to anywhere. It is in a box shape with the hard edges, camera on the top, below the screen Speakers, above the screen volume control buttons and the screen initially looks like an Amazon echo.
It is initially voice control devices where you can operate the equipment anywhere in the home. Instead, then the voice controls the screen also works when you use touch on the screen.
The Amazon Echo Show is the best home appliance in the smart home Best Amazon Echo device for music reproduction.
It has complete features of Alexa skills like interactive, more effective screen control compared to the Echo or Echoes dot.
Useful for blocking the dates for your Events. You can access the Calendar; it shows with fun icons like the sun and whether to start with a beautiful morning wakeups.
Working with the Echo Show makes fun using the interacted icon, confirms for the thing to understand what we have asked.
The three home screens on the Echo Show detects the motions from all directions, voice recognition, and reacts accordingly. It also showcases day today updated with your noted calendar.
Echo Show does not look like a device that we use every day like, we can use it as a showcase piece. You can place anywhere in the house it gives attraction to the audience with a dim light screen displaying the date on it.
Best use for video chatting with friends and family gives high screen resolution on video where the smartphones or tablets do. Echo show can replace tablets with the same features.
It has most used of Alexa skills like go online, ordering the pizza, play games like Harry Potter Trivia, watch YouTube Music, control home appliances like fans, lights and to ring doorbells.
The Echo Show is currently selling for $ 229, whereas the standard Echo is $ 179. We must spend extra $50 for the video displays.
The main difference for the Amazon other devices and Echo show are all other devices always manufactured to speak on the microphone, but Echo show comes with 7-inch touch-sensitive screen with a 5MP front-facing the camera for Video.
It is portable, but we should always plugin if you need to use. If you disconnected from the plug, it does not work.
The words of mouth won't fulfill the one's requirements, but the use of the device in real-time will generate trustworthy consequences. To have that virtual experience just buy the Amazon echo show that tunes your regular life with an extraordinary feature of a smart home.
Top 5 Amazon Echo Alternatives
Amazon Echo is a small portable voice assistance. Amazon Echo is a great device capable of performing multiple tasks. Amazon has become popular in the market with its variety of tasks everyone wants to have in the Home. There are several alternative devices for Amazon Echo. Those alternatives have some additional technological skills. Here we have listed the Amazon Echo alternatives going through deeply to decide on choosing the best one.
Invoxia Triby:
Invoxia Triby is a portable voice control speaker, it can replace Amazon Echo and Alexa with its features. Triby was manufactured by Amazon's Alexa a portable power battery with a set of skills and good looking speaker.
You can operate Triby app by your smartphones asking for News reports, News, music and more options. You can set and change the display Uber requests, alarms, music, Wikipedia as your requirement doodles for e-paper display on speaker.
Triby uses portable Bluetooth, when you change a new doodle it appears like a yellow flag on the display which means you have got the new notification.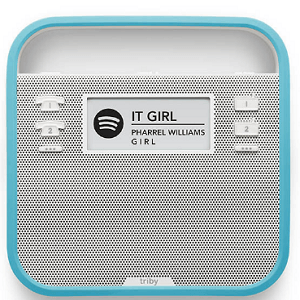 Google Home:
Google Home smart powerful speaker where you can ask the question and tell things to do at home. The only thing you should do is start with "Ok Google" and then start saying something. Google home mainly used by the music lovers to listen the music from YouTube.
Google Home is a strong competitor to Amazon Echo, can work as a chrome cast device to stream music, plays music from YouTube, Spotify set alarms and more advanced smart home features.
Google Home can link up with one Google Account to access the browsing features and can integrate with Philips, Nest and Hul compatibility.Many people would love to buy Google Home because it does not look like a weird thing, it blends with an environment.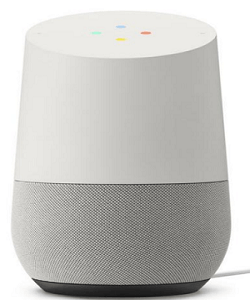 Ivee:
Another cool gadget you can buy as an alternative to Amazon Echo was Ivee. it looks unique from other speakers, can connect with the devices Philips hue, Logitech Harmony, Nest and many options.
It consists of two microphones, it can listen up to 15 feet away from person can boost voice from Several improvements. It looks elegant, looks like a tissue paper holder. It's cheaper than Amazon Echo there is half of the price variation from Echo and Ivee.
The special features of Ivee are low price, low profile form factor, third-party app integration and Open hardware. It comes with an audio port, touch control knob to change volume adjustments.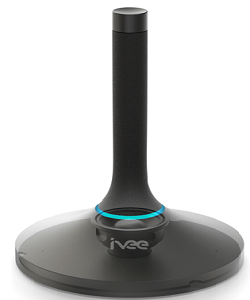 JAM Voice Portable Speaker:
JAM voice is truly an Amazon Echo competitor works like an Alexa command response. JAM voice controller speaker is better than Echo with these features high-quality sound system, a good battery, Inexpensive and Alexa inside.
JAM is an exceptional device, performs the hands-free operation you can just top on the button top of the speaker performs various operations like setting alarms, check for weather updates and more as Alexa can do.
You can use it as an Alexa stream music from various ways, is a portable speaker to carry anywhere you like. It can last for four hours of charging can charge easily with portable micro USB cable and comes with inbuilt with Bluetooth speaker.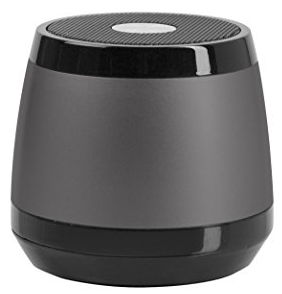 Mycroft:
Mycroft is an open source platform built in with Raspberry Pi and Arduino Boards. You can use it as a home device because it was inbuilt with speakers like Philips Hue device, smart things and can communicate with natural language to perform actions.
The key features of Mycroft are posting on Facebook pages, start with a 3D printer, Roomba control, YouTube support, open source, make your own way and lots of integrations. You can install it to your desktop or laptop to perform operations.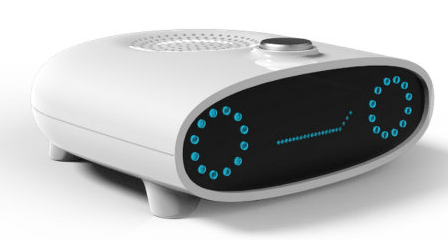 You have many Amazon Echo alternatives to choose but we have compiled the Top 5 Amazon Echo replaceable or competitors. If you are willing to buy a new Google home assistance just grab some information from the above article to choose the best alternative.
Conclusion:
As it is a smart home device, everyone falls in love with buying the Amazon Echo show. It's the best option to have Echo Show in homes; the above is the best guide to know about Amazon Echo Show before buying any smart home devices.
Buy Amazon Echo Show