Digital rights management is sometimes referred to as copy protection software for accessing the files, secure file sharing, and storage system. Best Digital Rights Management software supports the online/offline playbacks, provides security architecture, and improves user experience. It is essential to safeguard organizations' information to implement a DRM system to protect. Here is the best Digital Rights Management Software to empower your team by choosing the best DRM software that meets your unique business requirements.
Best Digital Rights Management software
Bitmovin:
Bitmovin is a substantial cloud service for video management applications that it consists of video playbacks, Live DVR, and scalable architecture for maximum reach of the audience.
Bynder:
Bynder offers the easiest way to distribute and manage digital assets by collaborating with real time editors.
Caplinked:
Caplinked is One of the best cloud-based documents sharing software which offers the robust accessibility of valuable documents for enterprises.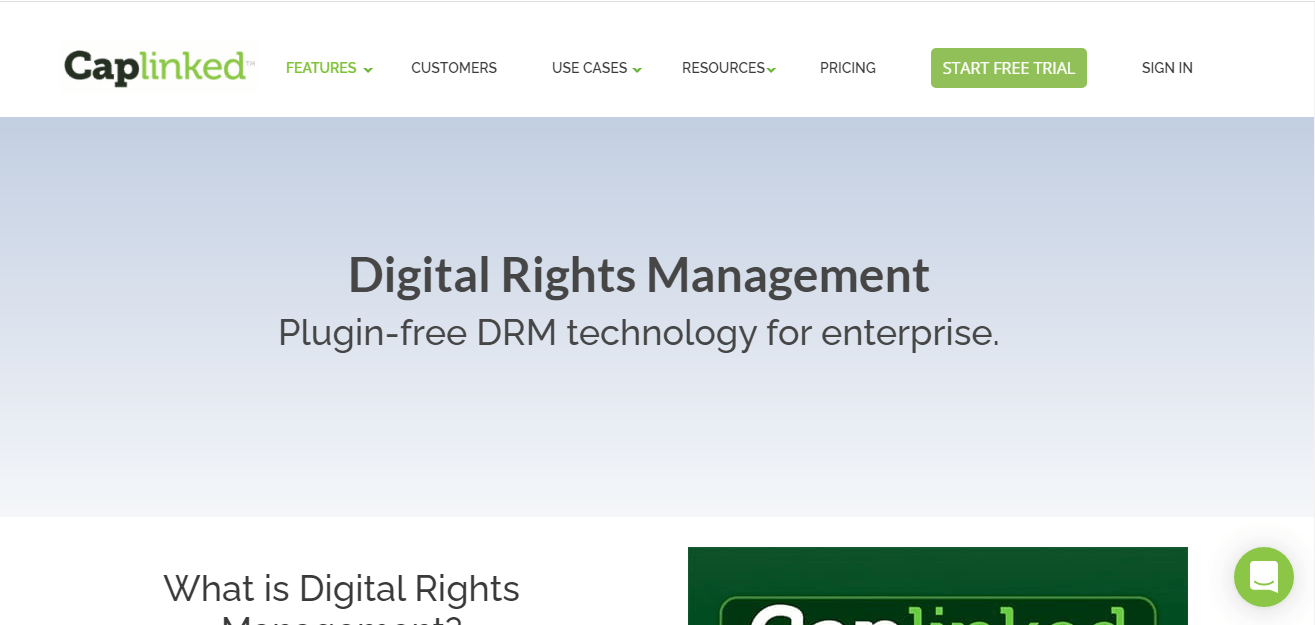 CopySafe:
Copy safe is provided the most secure way of PDF file sharing in an organization. It saves PDF sharing from unauthorized distribution.
Copyscape:
One of the best Digital Rights Management system for start-up companies and also offer end to end solutions for agencies.
Digify:
Digify is secure DRM tools for file sharing and provides real-time insights to enhance your business leads.
DRM-X:
DRM-X is the world's best and leading copy protection software that protects unauthorized users from multimedia file sharing.
EditionGuard:
EditionGuard is an adobe content server for the secure distribution of eBook and PDF sharing. It is a platform-independent for secure file sharing in an organization.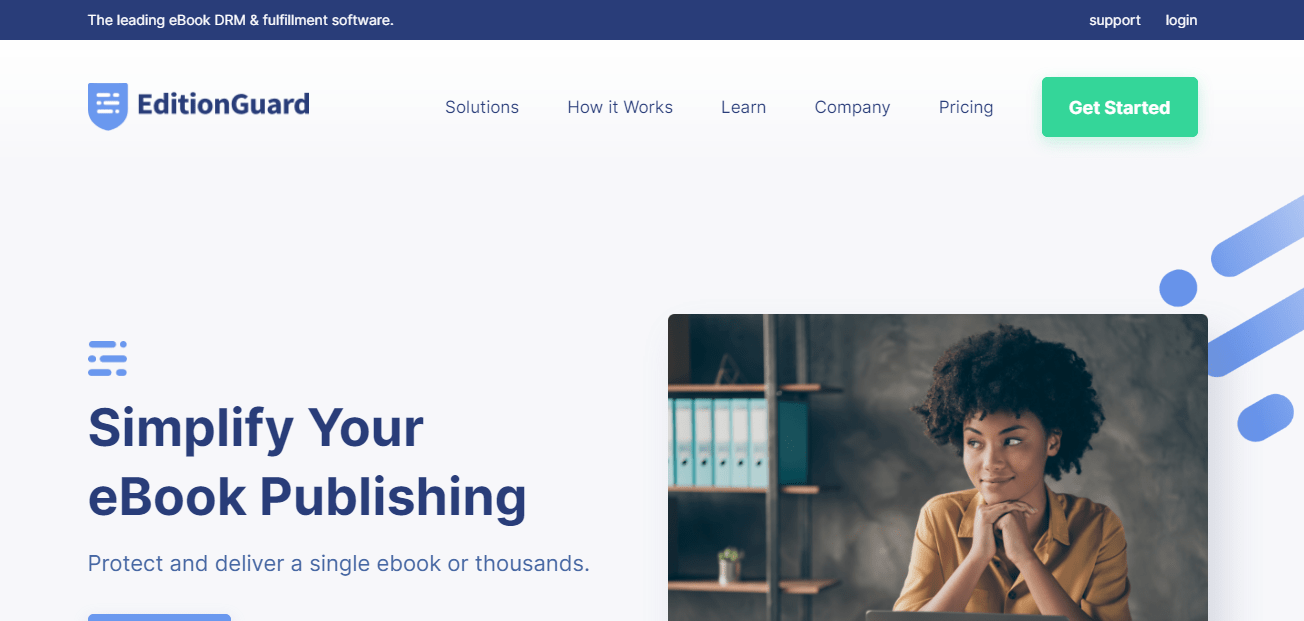 ExpresssPlay uDRM:
Express play DRM system offersend to end encryption code that meets the Hollywood standards. It is multi DRM for all type's platforms.
Fabasoft DAM:
Fabasoft DAM is intelligent and continues available software for digital rights management. Easy to use and continuously available software.
Fasoo Enterprise DRM:
Fasoo is the most advanced file sharing security solution that offers high protection to your organization to track sensitive information internally and externally.
Foxit PDF Software Development Kit:
Foxit is a great handy tool and PDF software development software's for businesses.
Imatag:
Ultimate DRM and security software for brands, corporations, and media systems. It offers a toolset to protect and monitor the data.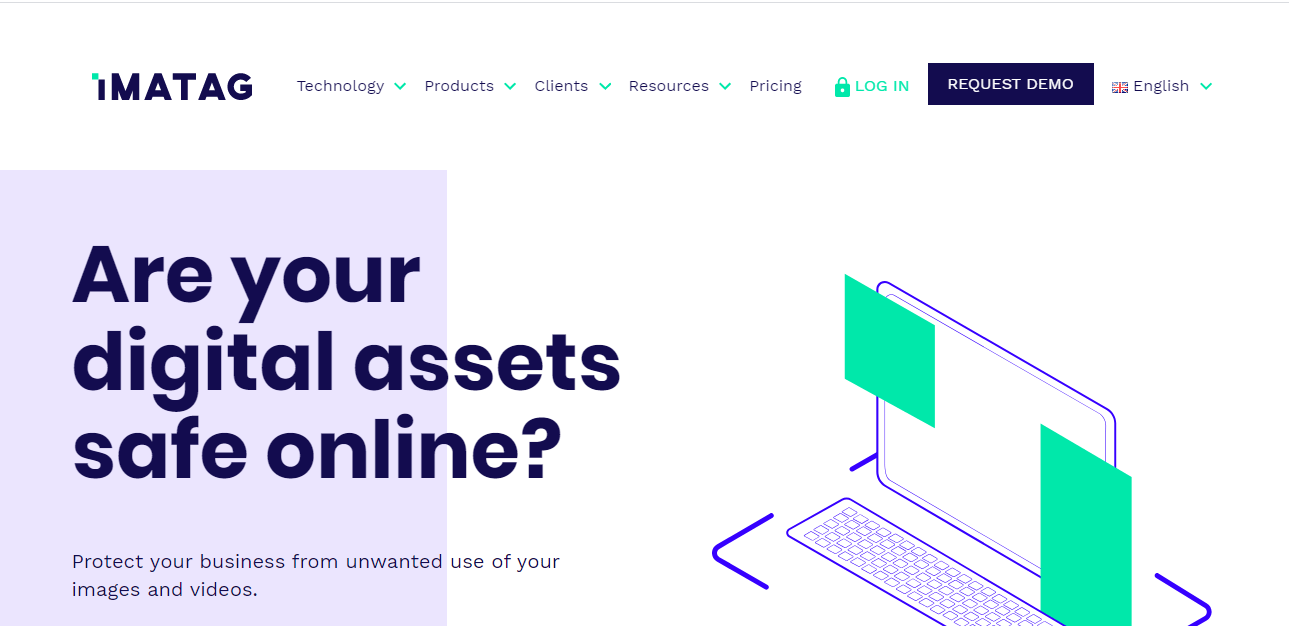 Intellock LMS:
Intellock is the popular digital rights management system and learning system works both on online and offline mode.
IPM Suite Publishing Edition:
IPM suite publishing edition is advanced file-based security that rapidly changes for your publishers. It has a comprehensive set of tools for secure file transfer.
KITABOO:
KITABOO is a web-based platform to create, publish, and distribute interactive content. It also offers real-time analytics for content usage.
MemberSpace:
MemberSpace is one of the fastest-growing DRM software globally. Use this platform to turn your website to your businesses quickly.
MerlinOne:
MerlinOne is one of the leading Artificial Intelligence software that empowers marketers in creative terms. It also offers virtual transfers.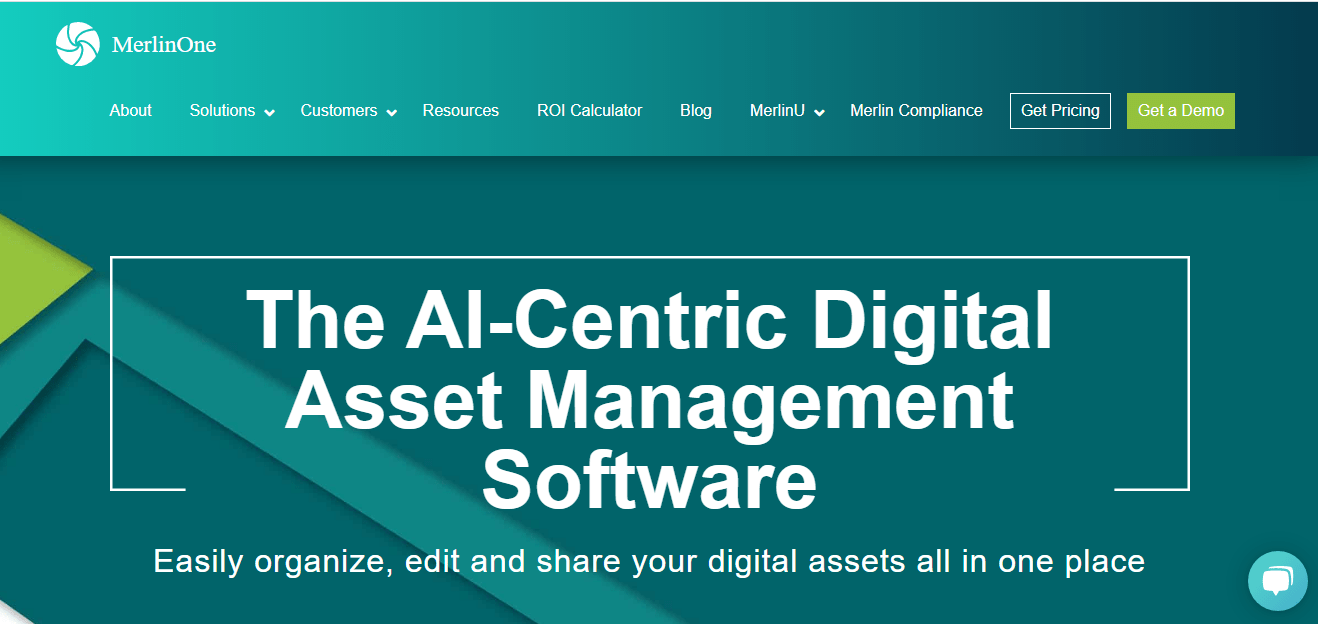 Pallycon:
Pallycon DRM software provides end to end encrypted solution to protect your cloud-based content and multi DRM software.
Primetime DRM:
Primetime DRM is an ultimate content protection and flexible business modules for organizations.
PlayReady:
PlayReady DRM is from Microsoft and has a deep ecosystem developed by mobile devices that reach the operating systems array.
Rights Cloud – Digital Rights Management:
Rights Cloud DRM software is a single-source agreement into content usage rights. It offers secure file transfer among companies.
RightsManager:
RightsManager is the best document security system to follow the encryption documents to any fraud servers for all time.
SAP Enterprise Digital Rights Management:
It offers enterprise-level protection to the SAP database to ensure the data level to any file type. It also includes extended features like PDF protection and analytics.
Seclore EDRM:
Seclore EDRM is an automated enterprise DRM system that enables your business to control the usage of information.
Vaultize DRM:
Visualize is an excellent digital rights management software for secure information sharing on organizations.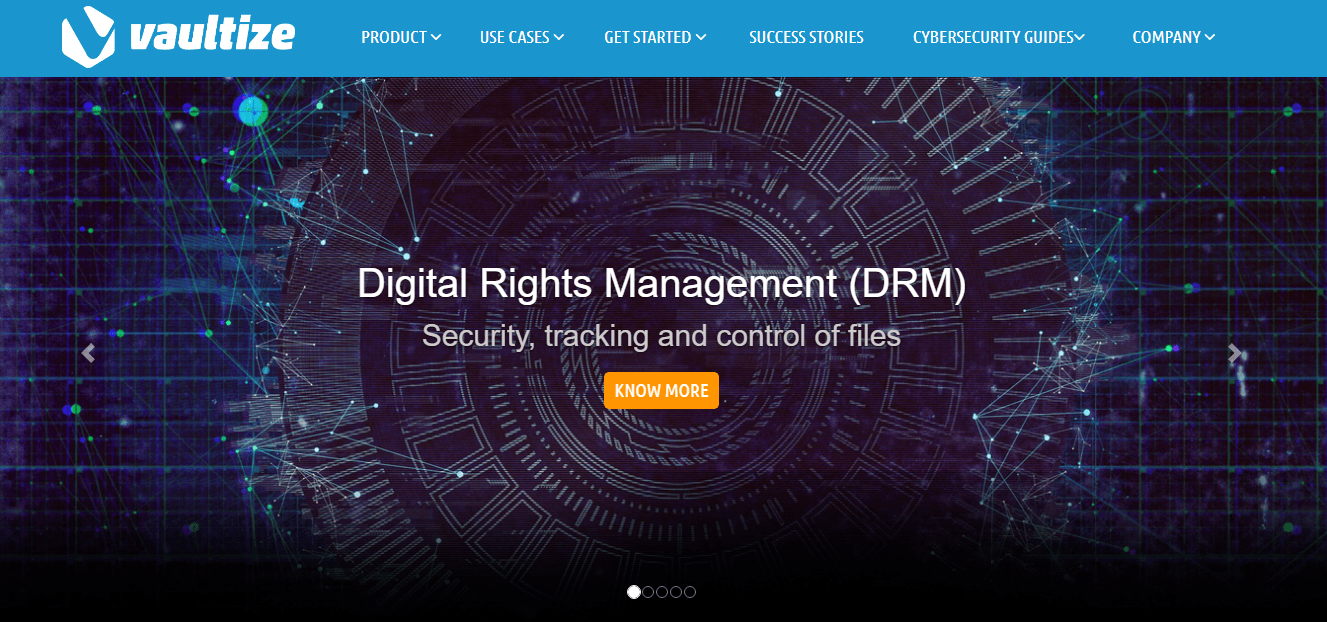 Vitrium Security:
It is an enterprise DRM software for organizations to create, distributing the revenue generated documents, track the file access.
Widevine:
Widevine offers end to end royal encryption protection system, secure distribution, and protection of playback of content on any consumer device.
WikiLocks:
WikiLocks is a selected software and recognized software for file sharing and management software.
Conclusion:
Digital Rights Management software ensures that the restrictions use of copyrighted works. DRM technologies limit the user modifications of copyrighted works, including video, audio content, and use within the devices for enforcing these policies. Make use of any one of this built-in encryption software to facilitate secure file transfers.