Downloading video from Facebook and the internet is accessible. Chrome Video Extension means downloading videos from websites or collect them in your video list without downloading them. Here are some most interesting and useful extensions listed below. Google Chrome extensions for downloading videos are given here.
Here's my shortlist of the extensions I use for downloading videos from YouTube. I recommend you get all five, but if you want to narrow it down, just choose what works best for the type of video you will be watching.
Flash Video Downloader
It is a great download helper tool that allows you download Flash games and Flash videos with a single click. The downloader is very easy to use. Flash Video Downloader is the only download tool that is a video downloader and a flash downloader mix together.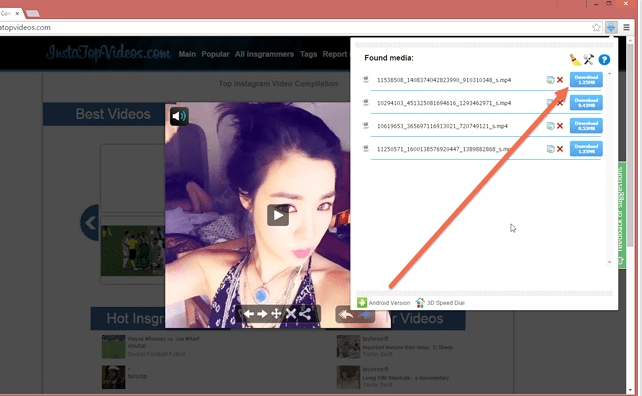 FB down Video Downloader
It is the best video downloader Extension. It downloads most popular media types. This extension adds a button to download all Facebook Videos. When you click on the download link under the video, it will take to our website to download the video.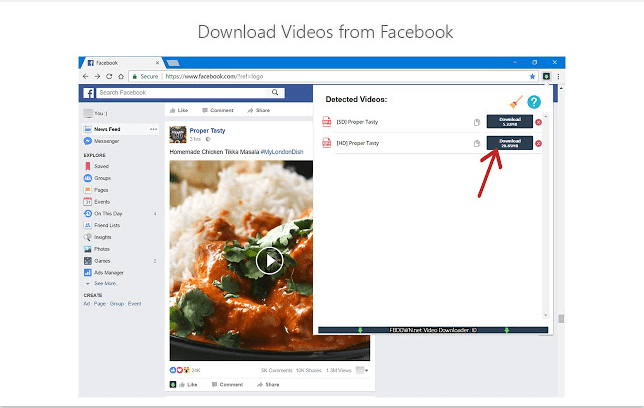 vGet Extension
vGet detects videos embedded in websites and allows to download them and play them via DLNA directly on a smart TV. This Google Chrome Extensions is designed to be minimal-invasive. When the vet button clicked, it is loaded only on demand.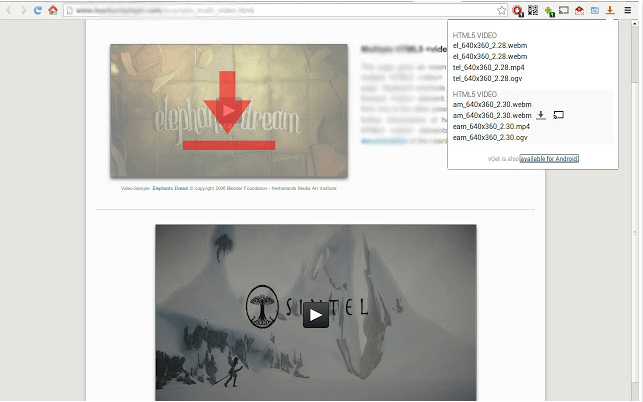 FVD Video Downloader
FVD Video Downloader is an excellent option if you want multiple task extensions when downloading the video from the internet.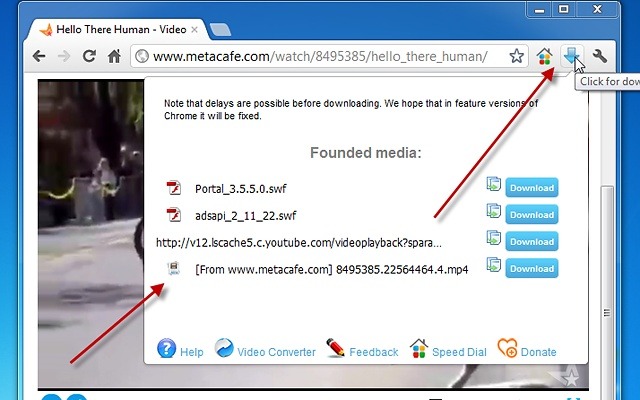 SaveFrom.net
SaveFrom.net provides the fastest ways to download videos from YouTube and facebook etc. and it is providing the best quality of the videos saved from YouTube.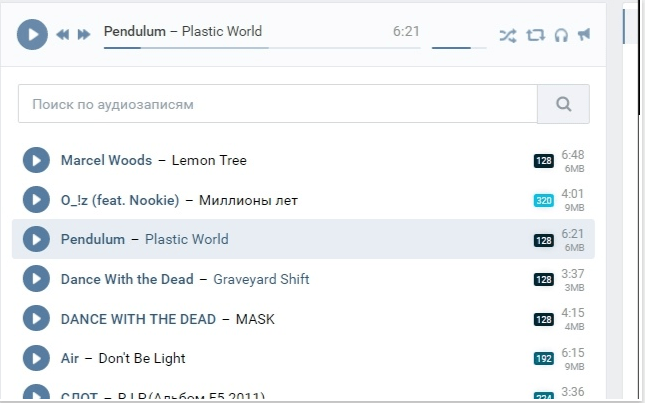 Facebook Video Downloader
Facebook Video Downloader is an online and tool to download Facebook Videos online. Get stuff is direct grabs the MP4 or FLV video links for the Facebook video. It is the free web-based tool for Facebook video download and easy to use.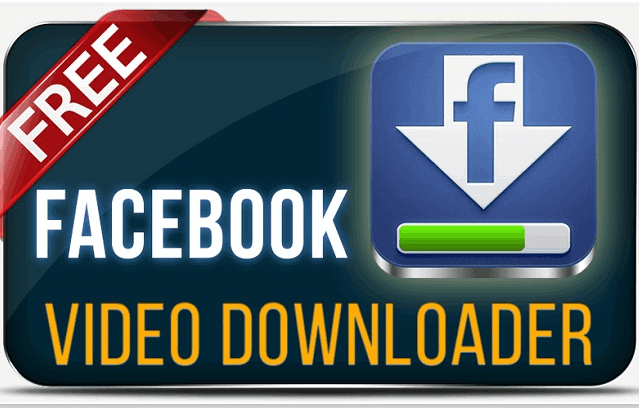 Video DownloadHelper
Video DownloadHelper is a chrome port of the very popular Video downloaderHelper Firefox add-on. It allows downloading videos from many sites. Video downloaderHelpers supports some additional features. All features from Firefox have not yet ported to chrome. It will update that element in future releases; it will depend s on the success of Video DownloaderHelper for chrome.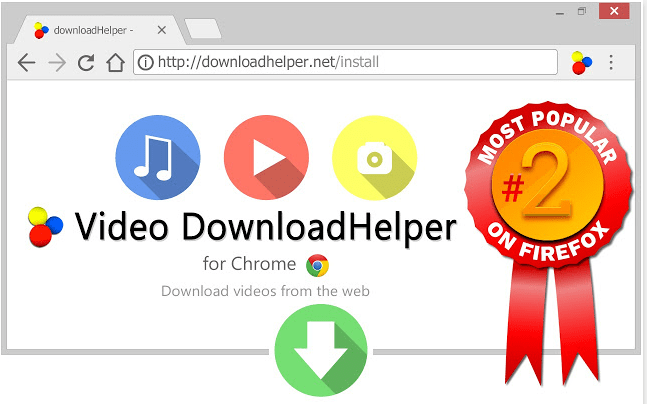 Video Downloader professional
Download and save videos playing on a website to your hard disk. It quickly adds videos to your video list for later playback or download.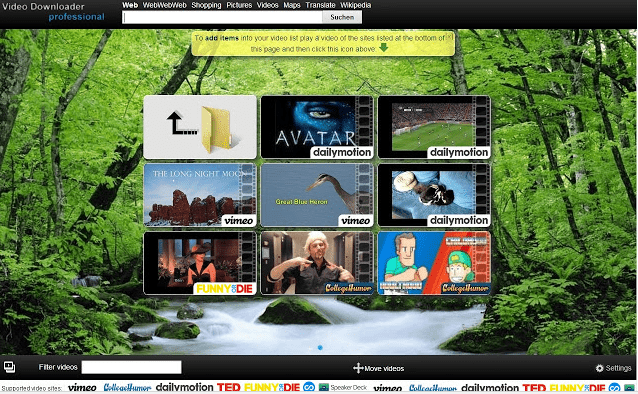 HD Video Downloader
It's a free service. It's the easiest and quickest way to download your HD videos. HD Video Downloader supports you to download up to 5 videos at once. The time-filtering feature is also available and it helps you to download a video without downloading video ads.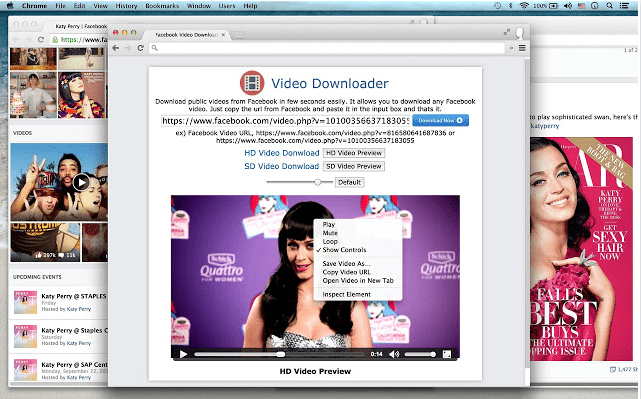 YouTube HTML5 Video Player:
One of the features this extension includes is an automatic search and download function to maintain browser history on your system. This thing also has a built-in subtitle feature that does quick work out of supporting full HD+ quality videos found on YouTube!
DownloadMP3:
Allows for a complete download process with just one click so long as ads are enabled in Chrome. With other easy-to-navigate icons appearing at the top right-hand side of every.
One way to download videos on Google Chrome is to use the sites DownThemAll and FlashGot.
Alternatively, you can use a hardware solution such as that provided by TVersity or Roku Media Player.
DownThemAll:
Use this extension when downloading large amounts of videos from many different sites before downloading them one by one on another software application (aka "rescue time"). The extension itself is power efficient because of it.
The following Chrome extensions are the most effective in both downloading videos and playing downloaded video files. They provide you with a browser extension that installs itself on clicking download, making it incredibly user-friendly to navigate your favorite YouTube clip.
Nimo:
Provides easy-to-use and straightforward downloading functionality with options for format type (MP4 or MKV). Hovering your mouse over the title bar will highlight the file size, giving you an idea of how large a clip is before proceeding.
Additionally, this software can play downloaded files back smoothly without interruption on modern browsers such as Internet Explorer 9+ or Firefox 1+: This plugin also provides instant access to subtitles by hovering over the web player at either end of the video timeline where subtitles would.
This is complicated and constantly evolving, but I've found these to be the most reliable ones in terms of quality.
PlayLaterDownloads:
Save From Chrome Extension (note that this doesn't work on YouTube)
Download Button for Videos Downloader (YouTube & more)
PlayLaterDownloads:
Works by downloading videos from any site you want! It supports HD and also downloads just audio. Recommended extension if you want reliability. To use it, simply enter chrome://extensions into the address bar, scroll down to Play Later Download extensions, and click it and then select "enable" under "Let's get started." You will have to connect your Google account before using this, so stay logged.
GetThemAll Video Downloader
GetThemAll Video Downloader is a downloaded manager for chrome browser. It lets you download videos and files from most of the websites. GetThemAll will find all records available on the page you view, and all you need is choose what exactly you want, and click Download.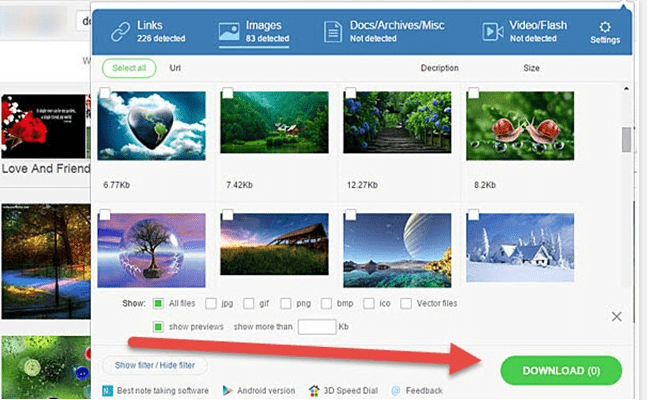 Chrome Video Extensions are very much useful in downloading the videos. Mainly YouTube videos are to be downloaded by using these add-on's as mentions above. Download videos from your website are as simple as by adding this type of downloaders.
Chrome Extensions That Simplify YouTube Marketing
The Google Chrome browser is chosen by the majority of the internet users. According to the survey, it also revealed that more than 32 percent of the user related to the browser accounted for Chrome users. Chrome is now providing users with great chrome extensions, which are very helpful for YouTube marketers to simplify their marketing process. Here are Top Ten Chrome Extensions for YouTube marketing.
The Automatic High Definition Extension for YouTube
YouTube provides the user to choose the best quality for the connection and the size of the player. The High definition option forces the users to switch to full-screen mode. So, there is no need to click on the icon to open the video. The "Auto HD" extension helps the users to show the videos with High definition only.
Better Framing of the Video
Sometimes the ads plague the YouTube video and disturb during the watching. So, the Turn off the Lights extension on Chrome helps the users to dim out the other junk while watching YouTube video.
The Smart Pause
This extension uses the YouTube to do research and taking notes. This extension makes the pause automatically.
Lyrics
The lyrics may block the view during watching the music videos. this YouTube Lyrics extension helps the users to display off lyrics.
YouTurn extension
It will put on to the repeat for you after leaving the Tab and the users can enjoy the hearing of music or audio.
Smart Video:
Smart Video extension is for the people who suffer to buffering the video. When any user configures this YouTube extension, it starts loading the video while page loading time and plays after loading the page. It works for YouTube videos, YouTube embedded videos when placed on other websites.
QUEUETUBE for YouTube:
This extension for YouTube allows you to search for the another video while watching the previous one. It will display the related YouTube videos on the left side of the video playing.
BRIEFTUBE for YouTube:
Brieftube extension allows a user not to waste the time while searching and watching the complete video. it will give you a brief description about that video to save valuable time.
SIDEPLAYER for YouTube:
Side player will let you watch video on floating window. That means while browsing on the internet you can watch side video to get to know more information, this is very helpful to the full time browsing people.
HOVERCARDS:
Hovercards allow people to watch a video without opening directly on YouTube, if anyone shared the link on chat, you can watch Youtube videos directly through the links.
The above article gives you the excellent guide to know more about Google Chrome extensions for YouTube marketing. Every advertiser can use these YouTube marketing extensions for content marketing.
Top 10 Google Chrome Extensions for YouTube
YouTube is the top video services online. however, there are some Google Chrome Extensions for YouTube, common annoyances when it comes to using YouTube. There is some awesome Google Chrome extension for YouTube to use the YouTube better.
1. QueueTube is the Google chrome extension to search YouTube without stopping the currently playing video.
2. Stop Autoplay is another chrome extension to stop the auto-playing of YouTube videos when you open them.
3. Smart Pause extension automatically pausing the video when you are not in the same tab. When you come back it will resume the playing of the video.
4 HoverCards allow clicking and watching the YouTube link without leaving the page you are presently in. This works for links other than YouTube links also.
5.SidePlayer is another Google Chrome extension for YouTube videos that pop outs the videos as resizable, floating chrome tab.
6. Video Blocker extension allows you to block videos that have a particular keyword or phrase in the title.
7. YouTube Plus for chrome is one extension to do many things such as stopping auto-play, play videos in HD, control volume and much more.
8. YouTube Lyrics is chrome extension displays the lyrics to the right of the video without blocking the view.
9. Author for YouTube is another extension that shows the videos by default in only 720 p or 1080 p whenever available.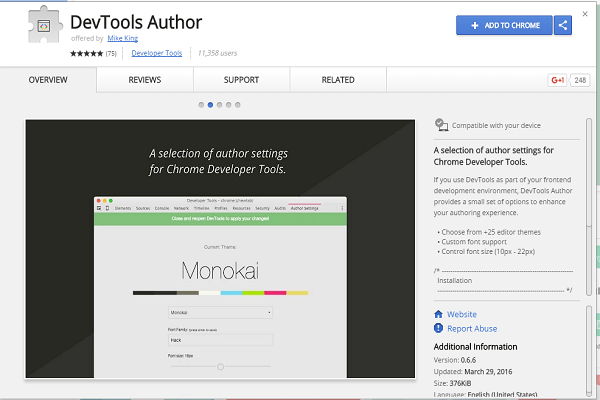 10. Use the YouTube extension to play the videos repeatedly if the tab is kept open.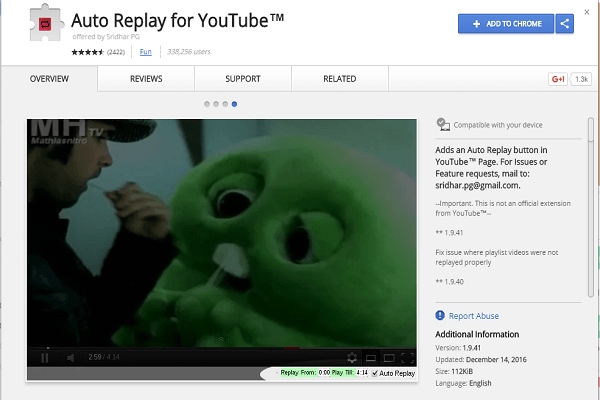 If you watch more time watching videos on YouTube, adding the chrome extensions to the sites improves your overall experience. There are extensions that perform an only specific task and other all-in-one chrome extensions that can perform even more. These help the user to customize YouTube as per their preference. The extensions available are versatile.