About Switcher Studio :
Switcher Studio can sync your YouTube account and go LIVE with a single tap.
New Cloud Services to support live streaming from iOS devices, and a host of features designed to give Apple iPhone and iPad consumers a professional video experience without the hassle and expense of traditional broadcast equipment.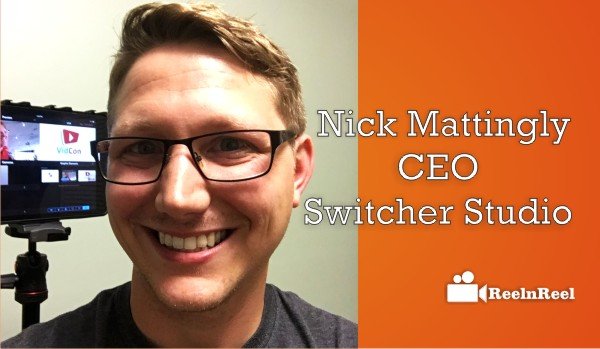 Interview :
Tell me something about your company SwitcherStudio ?
Switcher Studio started by a team of people who love creating and delivering high content – from anywhere and from any device. After working in video production for years and consulting with media groups that wanted to do online video, we found it is was easy to get excited about creating more video content for online distribution, but the cost and complexity of traditional video mixing and multi-camera setups were often too much to swallow. That's why we created Switcher Studio! With Switcher anyone – from a high school football coach to a wedding videographer to a professional television station – can create a TV-style experience with nothing more than a few iOS devices to record and instantly stream live video to services like YouTube, Ustream and more. For more information or to start creating fantastic Multicam streaming events, visit www.switcherstudio.com.
Why is Native video the future of content marketing?
Video is already consuming the internet with big players like Netflix and YouTube. Native video allows content creators to go where their audiences are. Different platforms enable brands and businesses to get in front of various audiences, and depending on your product this type of content only becomes more important.
What to expect in the near future about Native Video Streaming & Monatization?
Many new platforms and video delivery networks are still in their infancy. Tools for monetisation for the creators are often limited because these platforms are still trying to prove themselves and establish staying power or are monetising the content you create for their gain. As a result, sponsored videos and product placement are still one of the most effective ways to monetise video content. Another benefit of sponsored material is that the pay structure for content creators is often better because payouts aren't always tied to clicks or number of plays.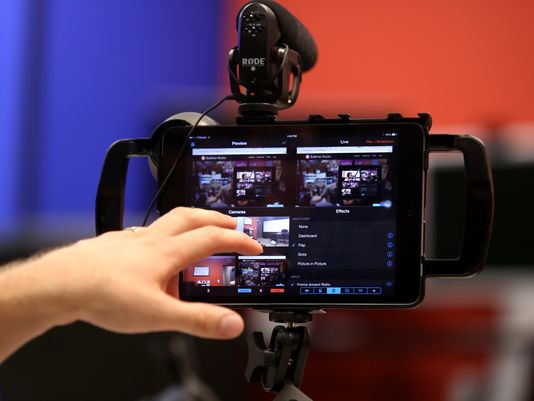 On the flip side, online audiences expect a level of authenticity from content creators that can sometimes be prohibitive to this approach or creators risk getting pinned as "sell-outs". Some content creators avoid ad placement all-together and use their videos as a way to provide useful information for their viewers as a way to sell other products associated with their brands. Although there are a growing number of YouTube star's making money creating a video, the most profitable often have different revenue streams outside of the check YouTube cut's them for video plays such as merchandising by selling shirts, books or other services through their websites. It's this multi-faceted business approach that allows these creators and brands to be so successful. If you pursue sponsorships and product placement make sure the items you endorse help your viewers or give them some value that is in line with the content you create.
Tell me something about videos monetization and your SwitcherStudio?
You can't make money on online video if no one is watching. By 2019 it's projected that it will take two years to watch the amount of video that uploaded every second. If you are going to stand out you have to create quality content and put it out often most successful content creators aren't banking on one video to get them famous, they build their audiences over time by exploring a particular topic in depth, and maybe, eventually one of these videos will catch fire. But even if you don't become internet famous you can reach a very direct and dedicate audience that wants to hear what you have to say as long as you keep giving them good information and create something worth watching. With Switcher, it's easier to create more "better" content and super simple to add images and title cards from sponsors as part of your video. You can even set up a cornerback for title sponsors to include as an overlay in segments of your production as needed.
How SwitcherStudio can help customers in terms of Video?
Using Switcher Studio allows content creators to make the dynamic video without having to invest thousands of dollars in equipment before their first production. Without even getting into the multi-camera capabilities, you can create cool content using the built-in camera on your main mixing device while inserting photos, graphics, overlays and using the desktop screen sharing app to setup picture-in-picture. Better yet, you can make your edits on the fly, resulting in a finished video as soon as you end your production, so you have more time to focus on the other things that go into running your business or organisation.
How customers can benefit using SwitcherStudio?
Switcher Studio is a production tool that streamlines the way you create a video using hardware you already have. Check out this article about the way we design content has changed since the advent of online video, and it's easy to see the benefits of using Switcher Studio: https://switcherstudio.com/en/news/will-you-make-the-switch
Get started with FULL ACCESS for the first 7 days at www.switcherstudio.com (no credit card required).
Thank you "Nick Mattingly" for Giving valuable insights top our ReelnReel.com Readers.