Video streaming is widespread over the past couple of decades. As the demand for Live streaming grows so, the number of broadcasting software and tools to serve that demand. Live streaming is a significant opportunity to make money through Live Event streaming. So, here are the 50 Best Live Video Streaming Softwares and Tools for 2022.
50 Best Live Video Streaming Softwares and Tools for 2022
1. Livestorm:
simple software for business communications for your business. It offers remote access to the Live stream.
2. Open Broadcast Software (OBS):
Excellent software for beginners, free and the best open broadcast software to Live stream.
3. FFSplit:
It is a lightweight software to capture video from multiple resources and HD quality live streaming.
4. Cameleon:
A free live streaming app for iOS software. Allows users to Live broadcast video content on social media platforms.
5. XSplit Broadcaster:
XSplit broadcaster is a free video streaming software and video recording tool, best for game streaming.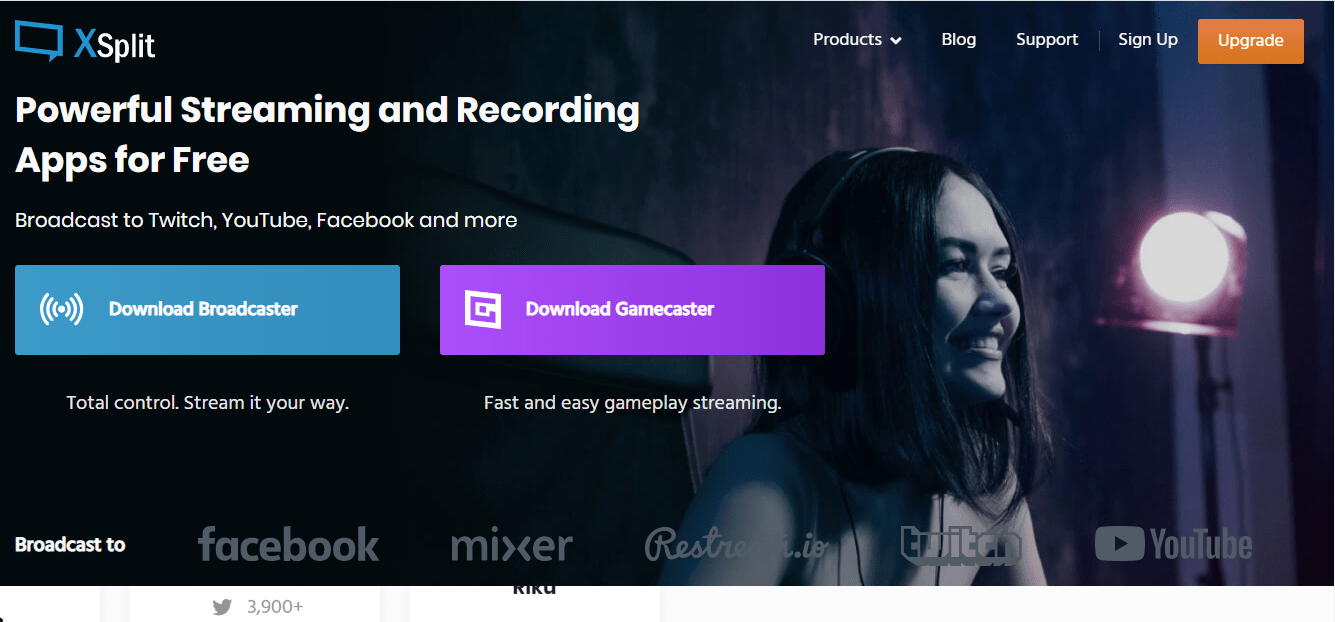 6. ShadowPlay:
A great way to record gameplay and broadcast Live with your graphics card.
7. Demio:
Demio offers HD quality Live streaming services and get immediate response from the interactive sessions.
8. Livestream:
Livestream is the first tool that popped up for live streaming and is a more professional platform. It offers an incredible array of advanced features.
9. LightStream:
Makes it easy to broadcast and creative tools for video-on-demand streaming platforms.
10. Flash Media Live Encoder:
A free Live encoding software from the Adobe Systems. Supports all the Operating systems Windows and Linux.
11. Vmix:
Vmix lives streaming software emphasizes live production; the free package offers basic streaming and recording options. The premium pack offers full-pledged options.
12. Contus Vplay:
It is an Enterprise online video streaming platform, VOD, OTT TV, and audio streaming platform.
13. Bebo Live Streaming:
Bebo live streaming is a free fire streaming program and professional online game stream platform.
14. Restream:
End to end lives streaming network that it makes easy to broadcast multi-stream video over various social media networks.
15. Facebook Live:
Most used and democratized live streaming platform. Easy to use and simple for both Mobile and desktop.
16. YouTube Live:
YouTube Live provides quite advanced broadcast features and immerses search potentials.
17. LinkedIn Live:
Linked Live allows a private test broadcaster and offers a maximum of 4 hours of continuous broadcast.
18. Instagram Live:
Instagram Live streaming is important and potentials platform among social media. You will get more organic exposure through Insta Live.
19. StreamYard:
StreamYaed creates the easiest way to Live stream the content and also engage with your Facebook, YouTube Live audience.
20. Switcher Studio:
Switcher Studio makes it easy to stream through popular social video platforms like YouTube and Facebook, also support premium platform like Upstream.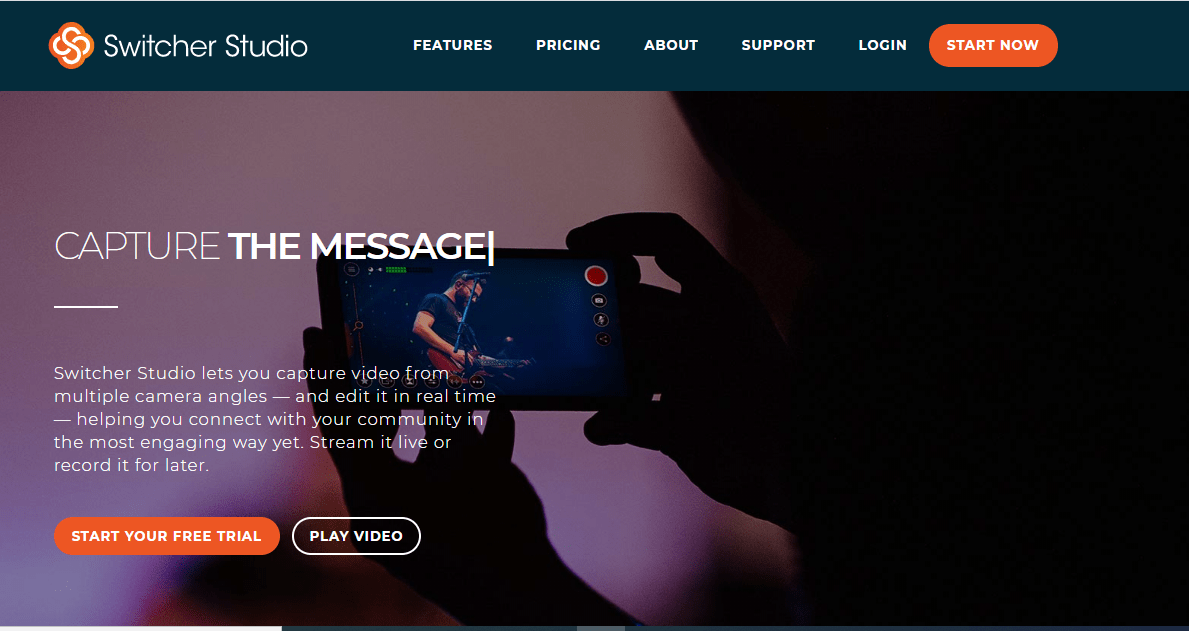 21. Capterra:
Best Live streaming platform for businesses and enterprises. Free platform for small scale businesses.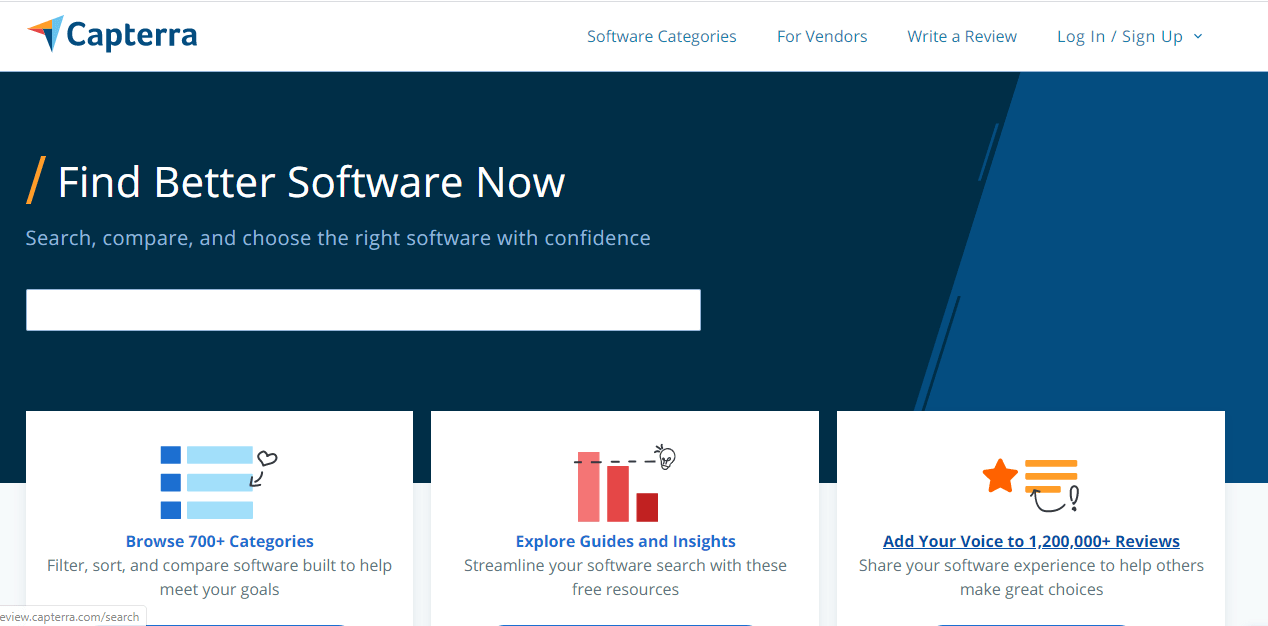 22. Crowdcast:
Most engaging and easy to use platform for those who those companies to connect with video to grow audience reach.
23. JWPlayer:
Simple to use, easy simulate options. Solid Facebook Live integration and setup.
24. Vimeo Livestream:
The powerful software for Live streaming, video recording, and editing with the help of real tie audience interaction.
25. Ecamm Live:
It is a powerful live-streaming platform and an All-in-one video platform for Mac users.
26. Wirecast:
It enables live streaming to any RTMP destinations. Wirecast was compatible with a wide range of capture cards and camera inputs.
27. BrandLive:
A leading Live video platform for the retailers and big brands for organizing training programs, marketing, and eCommerce platform for effective interactions.
28. Hive streaming:
An enterprise software for video on demand and live streaming platform.
29. StreamNow:
One step solutions to start Livestream businesses. Highly scalable software to generate revenue.
30. BrightCove:
One of the largest online video platforms, it also provides video-on-demand hosting and live streaming services.
31. Kaltura:
Open source online video platform that provides advanced video management options.
32. D3DGear:
The fastest game capturing application to record and live stream the Gameplay without effective any other broadcasts.
33. DingCaster:
DingCaster is an instant message, Live production, streaming, and broadcasting software.
34. ManyCam:
Many Cam is free webcam software that can allow you to record, edit and Live stream and video chat options.
35. Panopto:
Panopto platform offers services such as enterprises to build searchable libraries, manage, live streaming, record, and video sharing across the organization.
36. Dacast:
Dacast offers advanced event planning tools and easy integration advanced features of Video API.
37. BoxCast:
Complete, easy to use live video streaming platform for the organizations.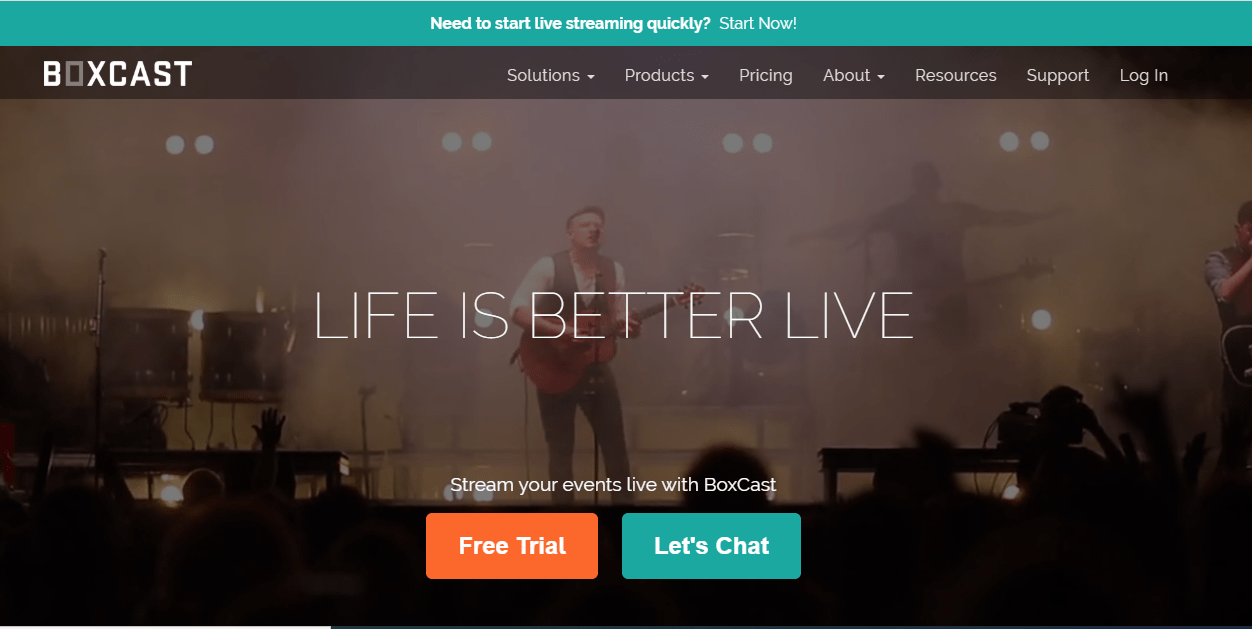 38. Mirillis Action:
Best screen recorder software and also Live stream from Mirillis Action. It offers stylish and users friendly environment.
39. SwitcherStudio:
Switch studio allows users to capture and stream the Live video via multiple iPhones and iPads.
40. Telestream Wirecast:
Telecast wirecast offers professional quality live production, broadcasts on multiple servers and platforms.
41. Ustream Producer:
This is a desktop application that offers high-quality streaming content, reliable and comprehensive.
42. MagixYoucast:
A trending live streaming application that everyone can go live with this. Simplest software for the Gamers to stream.
43. Broadcam:
BroadCam is a video streaming and recording software to broadcast PC to over the internet.
44. VIDBlaster:
Live production tool and primarily geared for screen capturing, running multiple cameras, and guests video conferencing software.
45. VPlayed:
Vplayed platform engages with millions of people globally and provides all in one solution to the Video marketers.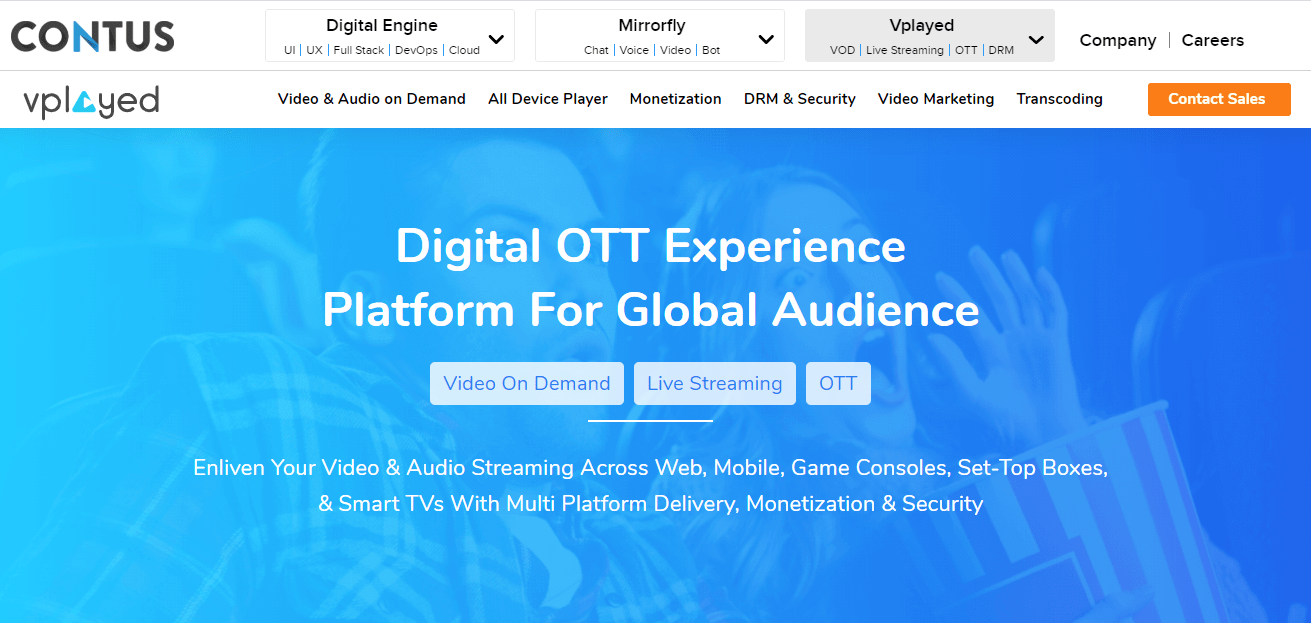 46. StreamShark:
Offers fully potential video on demand, 360-degree video streaming, and monetization options.
47. Uiza:
A great end to end toolkit for building video streaming applications with unlimited scalability. Few lines of code will convert video into streamline.
48. Streamlabs OBS:
Streamlabs OBS is similar to OBS and mostly used by gamers. A powerful game is an open-source streaming tool.
49. Live:
Live streaming app works for both the Window and IOS systems and allows simultaneous streaming options.
50. YouNow:
Going Live with YouNow attracts a younger audience and adds more personal touch to your stream.
Conclusion:
There may be hundreds of live streaming platforms but choose the best one from the list for the best quality Unlimited stream. We hope this article provides you with useful content to pick the best live video streaming software.