Music creators get paid whenever others use their music. Music licensing is the mechanism by which the owners of copyrights are compensated for using their music videos. Music Licensing for Videos agreements gives you specific rights to use of musical works and usage limits in other ways.
Typically, the music video is licensed for broadcast use that media including radio, films, TV commercials, podcasting, webcasting, and theatre productions. There are various licensing agreements for different types of music collections.
What is Music Licensing for Videos?
Many musicians release their songs under Creative Commons licenses, which means Music Licensing for Videos, which give you the legal right to do things like including their music in your videos. Creative Commons includes some reserved rights use for movies, music, image files, and other content.
You do not have to spend hours finding and creating music and wasting precious production time. Incredible Videos deserve incredible music as background, hundreds of Music Licensing offering companies waiting for you to discover the perfect music for your videos.
One Quick Tip About Copyright:
Your video is the only thing for your personal use, which means you do not share it online. One quick tip is to get permission from the music copyright holder to use that music on your YouTube videos. But tracking the down the right owner of that music can be tricky.
You need to contact the organization to get permission to use that music, depending on how you want to use that music to your videos.
If your organization shares perform a lot of copyright-protected materials, it is a useful tip to get a blanket license from the Collective licensing organizations.
Blanket licenses types make music copyright licensing simpler by permitting people might be a content writer or creator within your organization to use a wide range of resources.
How to Get Permission to Use A Song?
Here we described how to obtaining permission for a song. Generally, the consent getting process involves five simple steps.
Determine if permission is needed:
first, determine whether the music content can be used with or without permission. We should check if the content is processed under law, and can we use it by violating the law. Check what the loss you should undergo if we use it without permission is.
Finding the Owner:
It is the right to use the music with the licensing agreement. Identifying and getting permission from them is a crucial thing. Sometimes it is a simple process if you find the copyright notice under the content. Find some method by tagging the owner various from industry to industry.
Identify the Rights Needed:
Each copyright owner has a bundle of license rights related to their work, including the right to distribute, reproduce, and modify the work. Various types of copyright rights are associated with their works. Among all, you must specify the rights you need.
Contact and Negotiate with Owner whether payment is required:
All permission agreements are either exclusive or nonexclusive. The permission agreement is unique if you are using it for a person who has the right to use the work as described in the policy. Most of the permission requests are nonexclusive, which means others can use the same content as you are using.
Get Licensed agreement in writing format:
Relying on an oral agreement is a mistake. All ways make sure to use the rights in Written format. Few Owners may have misunderstood with each other by remembering the policies differently. So by removing the disputes, get the written permission agreements.
What Happens if You Use Unlicensed Music in Your YouTube Video?
Whenever If you use copyrighted music songs on your YouTube video to monetize the video and share the income to the copyright owner of the music.
That is Content ID in action, so YouTube can automatically detect a song and treats it as copyright content. The YouTube Copyright content policies as defined in the music directory.
This happens for many creators when they try to sneak in a tiny snippet of a song, but actually, they though that bit was royalty-free music.
The question is, What happens when you add the copyright music to your videos? In this case, the copyright claimant will monetize your video content, and since you used other content, that means without their permission.
For the majority of recent and popular music, usage YouTube Copyright policy will be a flat-out no. Your video will be muted or blocked, and also you will even get a copyright strike.
Royalty-Free Music Licensing: 5 Mistakes New YouTubers Make
However, if you are new to YouTube music licensing and anew YouTubers. Every YouTubers generally make a mistake, like not understanding how music licensing works to succeed a lot more quickly. Monetizing YouTube videos is still a long way for you. Here are the top 5 common and costly mistakes that YouTubers make for YouTube success.
1. Not Understanding Music Licensing:
Finding the right music to your videos can be tricky, especially when you are a new YouTuber who does not understand royalty-free music or copyright law.
2. Feeding the Trolls:
These are the trolls when your YouTube channel becomes popular and big enough. Don't feed the trolls, engage with them by positive comments, and communicate them with the right answer only to make you stronger.
3. Forgot to Include the Call to Action:
Most of the YouTubers focus on content, how to create innovative content, and more. By thinking about all other things by mistake, they forgot to include the main elements such as the Call to action button. These are more engaging and leads to a huge audience base.
4. Egregiously No-Intro at all or Long Intro:
The average length of a YouTube video must have at least 4 minutes 20 seconds long. That means you must create a compelling intro within 20 sec.
5. Not Offering Unique Value:
Generally, all YouTubers just record the video, add some music to it and share it on YouTube. But when you go to YouTube might think of how unique your video after watching other content that is engaging than you. The big lift is to figure out what exceptional value your videos can offer and come with a unique approach for enraging.
Music Licensing Comparison: Artlist vs. Soundstripe
The primary difference between the Artlist and Soundstripe is various between the number of songs offerings and soundtracks. Every royalty-free music library has its exclusive content on its platform.
Artlist:
Artlist has a library of about 8,000 songs, and you will be getting new music or songs added every month. This Artlist library focuses on full-length tracks and quality songs. Here you will not find instrument-specific stem files and sound effects files.
With Artlist you will get unlimited song downloads. Artlist music appears audio-only form similar to a podcast commercial.
It offers the lifetime license to the subscription that provides the songs you have download. The overall license covers any project with the video element.
As per the company's terms and conditions of use, Artlist's music is licensed only for the video production companies.
SoundStrips:
Soundstripe offers a concise list of 4,000 songs, and with around 200 new soundtracks added each month. You will be able to access more than 30,000 sound effects and stem audio files for 1,000 songs with the premium account.
Soundstripe offers the subscription that provides a lifetime license for downloading the songs, but it includes the one extra step.
Whenever you find your favorite song, you should also provide project details right now you are working.
Soundstripe is also providing a premium subscription that includes a vast library of sound effects and a collection of stem tracks.
10 Music Licensing Companies Where Creators Can Find Great Songs
Epidemic Sound:
Epidemic Sound has user experience to encourage single song purchasing with various tiered subscription models. It has a sizable sound effects library that makes an excellent resource for creators of all kinds.
Musicbed:
Musicbed is one of the popular music licensing companies to market quality content, and they have a reputation for having the best audio libraries.
Premiumbeat:
PremiumBeat interface offers a standard filter that you have to love different Genres, Duration, Mood, and Instruments. It also provides single song purchases and two types of licenses. They are standard and premium.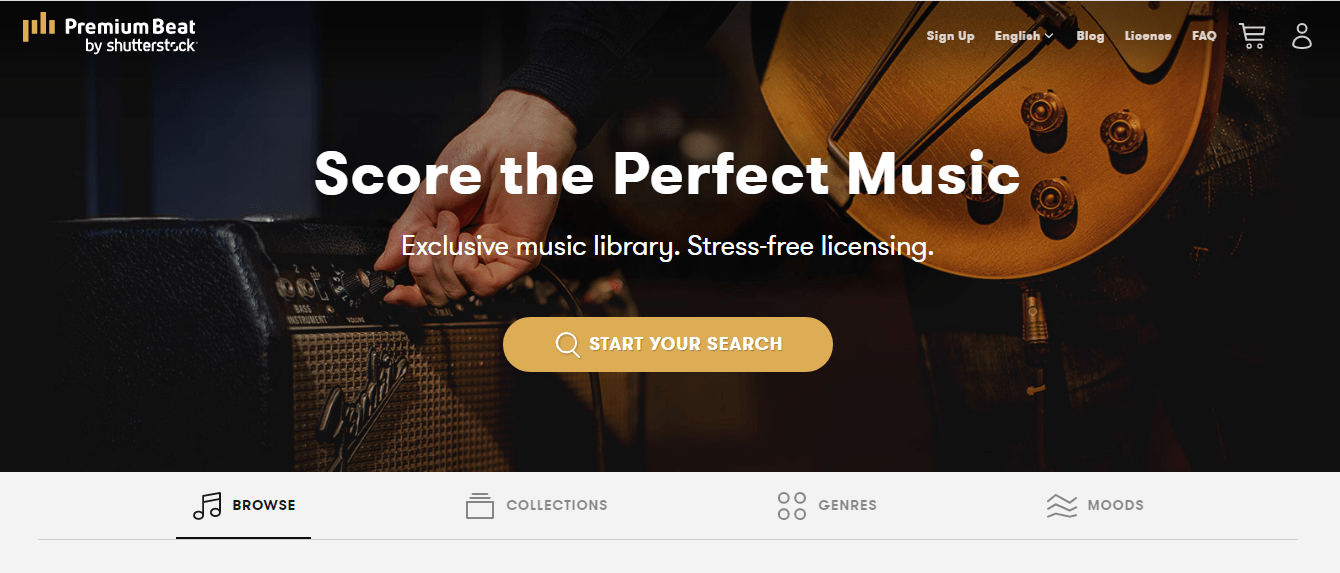 Pond5:
Pond5 is an excellent supplier of royalty-free video footage, and recently, they have included the motion graphics. They have over 900.000 songs on their library for a single purchase.
Audiojungle:
AudioJungle has a lot of filters that appear on the top navigation. The prise and the song are linked to the artist. They can offer prices for their work. It offers five different types of licenses; each relates to a diverse size audience and is all single-use licenses.
Marmoset:
Marmoset themselves as having a roster of emerging and rare independent artists that means they are selective about who they publish in their audio library.
Jingle Punks:
Jingle Punks is a fantastic company and claims to have over 500,000 songs in their Library. Even with that focus licensing music from the Jingle Player, this is affordable for all types of content creators and organizations.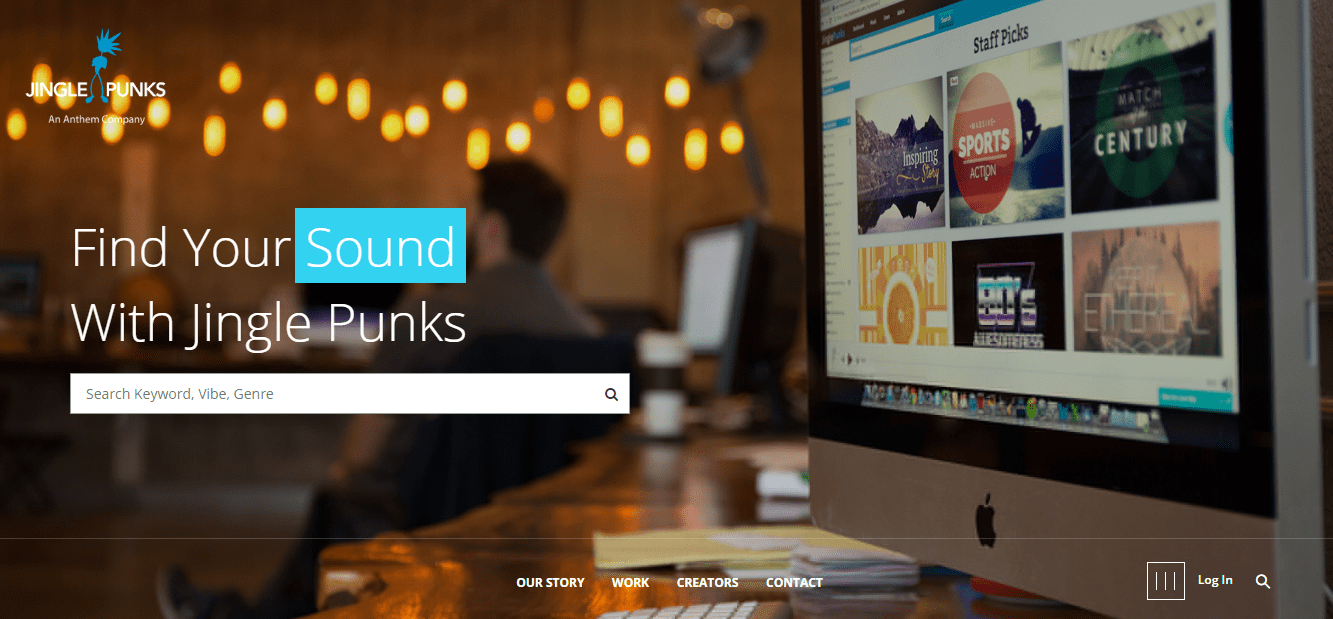 Music Vine:
Music Vine recently unveiled a couple of unique search options for filmmakers and content creators. It is designed with the most powerful filtering system and a pretty impressive arsenal.
Soundstripe:
Soundstripe takes care of the quality while hiring the music professionals that ensure the catalog consist of top-notch. The licensing structure is different. That is, you get a single-user license.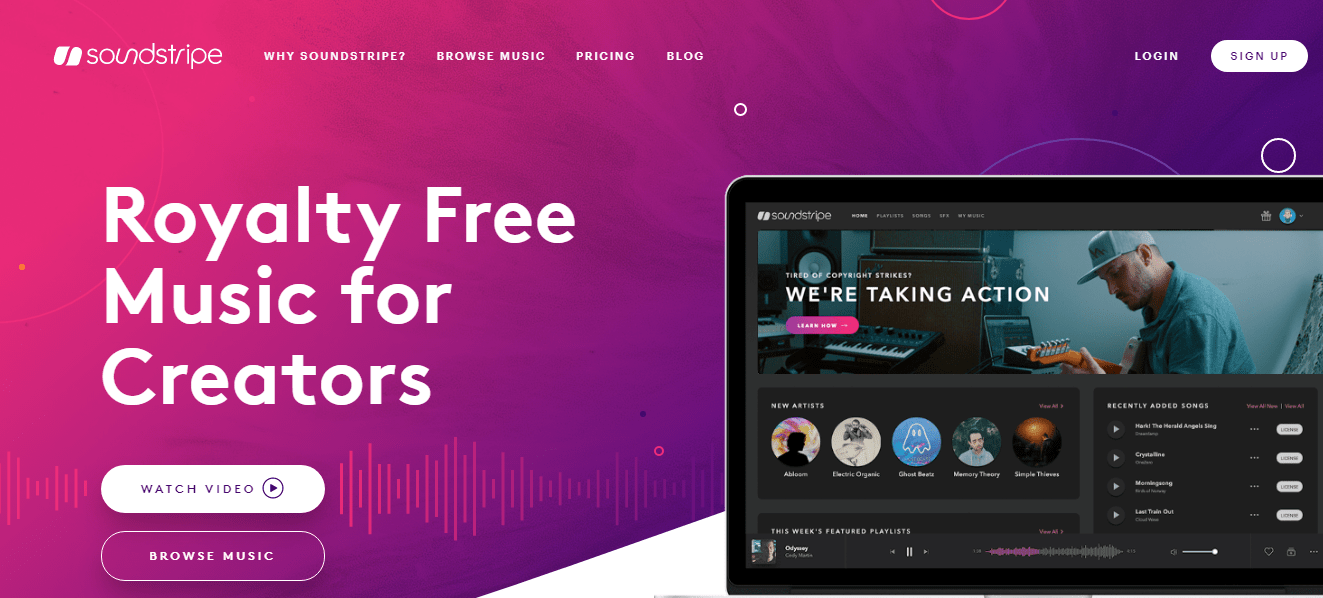 Soundcloud:
SoundCloud is one of the largest music platforms that has a library of over 200 million songs. Here you will find that lots of artists uploaded music directly for royalty-free and commercial use.
Conclusion:
One of the biggest fears of any podcaster, filmmaker, Youtuber, is making a Copyright-free video that is a masterpiece that gets millions of views. Escaping from the hit of copyright infringement and a strike against the channel is typical to every YouTuber. Content creators must come up with their unique content and use royalty-free music to obtain the possible income from that work.