This is the time to tune your music on YouTube because it is the trendiest one to explore one's calibre. Everyone has a mania to shake on YouTube with their stubborn talent, and YouTube has become the target to reach the audience, especially for Musicians. YouTube provides essential things through YouTube For Musicians.
Most of the musicians have broken the walls of music history with their creative music on YouTube. If you want to hold such fame on your account or if you stuck with the issues raised at your YouTube channel then here are the best ways to direct you in a safe road of your journey.
YouTube for Musicians
Most of the top musicians are known to the public only through YouTube. Since then each is passionate to compose music YouTube, and the hidden talent is blown on it with the huge fan following.
Through this, they boost up the financial status, which helps either personally or professionally for the development of the channel. Before all this happens, a musician should know all the tips and strategies that help in sketching the fabulous YouTube music channel.
Tips for Starting a YouTube Music Channel
Use the unique and eye-catching thumbnails for the music videos you make.
Generate the extraordinary title for your videos that are being as the trending in the public.
Always provide the button of call-to-action which shows the huge impact on clutching audience.
Make the availability of YouTube annotations like comments and views.
Reply to the comments made by the fans or subscribers.
Pass the subtitles for each video through which the unknown language viewers can understand easily.
Create the playlists through which the audience can spend some more time on your channel.
Add the multiple video links for a particular video you upload so that the viewers might visit them.
Release your music albums at the time of audience being online on all social media sites including YouTube.
How to Promote a Music Video on YouTube?
The first thing you should remember is picking the social media platforms like Facebook, Snapchat, Instagram, Pinterest and Twitter to post your music video links and these have a huge community of audience through friends. This type of promotion will make your video go viral along with the YouTube channel.
Collaborate with other popular YouTube musicians to involve at your albums which help to gain unexpected audience including their viewers.
Always be active at other channels by liking their video content and making comments.
When you find time just launch the music concert at the public places which really grabs the attention of the audience.
Prefer the short form of video content which should not be the bug of eating viewer's time.
Compose the astounding cover songs which could be the primary source at your channel.
Maintain consistency while uploading the videos on your YouTube channel.
Exalt the channel by relishing with the fans.
Dos and Don'ts of Being a Musician on YouTube
YouTube has been able to prove that it is the topmost platform offering content on varying subjects. The popularity of this channel can't be ignored if anyone is interested in cash on the same.
YouTube is far ahead than Facebook in the teens segment. While social media like Tweeter, Facebook, Snapchat are available for marketing, there is a single platform to promote music, i.e., YouTube. This popular channel is carrying a record of 'showing 3 billion hours of video every month'. This statement amply describes the importance of YouTube for the promotion of your content – music especially.
YouTube For Musicians will add weight to the music created and once the music uploaded the creator will have lot more followers and fans. However, to be able to be a successful musician on YouTube, the creator is required to follow certain dos and don'ts.
YouTube For Musicians Do's:
• Create own videos for songs.
• Be creative.
• Use high-resolution images.
• Appreciate competition by posting videos to other similar popular videos.
• Own your own channel and keep the channel active.
• Keep constantly updating the channel.
• Respond to the views/comments appropriately.
• Give the best thumbnail for your music as 'first impression is the best impression'.
• Give an apt title for your video.
• Keep in touch with the audience for your music on YouTube.
YouTube For Musicians Don'ts:
• Never buy 'fake' reviews/views/subscribers. It is a shortcut that leads nowhere.
• Never worry about negative comments from viewers. You need to take lessons from criticism.
• Never encourage SPAM! The whole net world is worried about SPAM and it will lead the creator nowhere.
• Never select the wrong time of publishing the music on YouTube.
The creator must necessarily follow all terms and conditions prescribed by YouTube to ensure that he is a successful musician on this popular channel YouTube.
Most Successful YouTube Musicians
Justin Bieber:
This is the only name that is being as the skyscraper in the world of music and he has the myriad fans though they are not the music lovers. That much crazy he has created through his musical hits on YouTube. He is the only musician who had a net worth of $200 million.
Soulja Boy:
I don't have words to define him but in simple words, he is marvelous in delivering the extraordinary songs with on his own signature of dancing. He made the income of $23 million at the age of 18.
Carly Rae Jepsen:
She has broken the hearts of the audience with an amazing song 'call me maybe' having 968,043,908+ views. This has been retweeted by Justin by passing appraising comments on this song. This shows how the song has been born from the words of Jepsen.
YouTube Music Cover Song Video Monetization Basics
When you have acquired the position of YouTube partnering program then you can make revenue through your cover song.
When the YouTube notifies you that your cover song is eligible for revenue in the monetization tab then you can choose to monetize that video.
The YouTube video manager will help you to find the eligible cover songs from the previous one to present one.
The videos that have accompanied of content ID which has been assigned when the publisher acquires the copyrights on those videos.
A live musical concert, Karaoke or instrumental recordings are not eligible for revenue share.
Top 10 Apps To Create Music Videos
Shooting and sharing videos is not an easy task. Video editing is the biggest task over past years requires lots of memory in your CPU, big RAM, and much more equipment. But now, Creating Music Videos is quick and easy task a single smartphone can do it.
Hundreds of apps available in the market shooting, to edit the videos and sharing.The inbuilt and intensive tools in the apps can do everything.You just need to get new phones with new apps enough for shooting music videos.
There are a variety of apps for creating motion videos, virtual reality videos, action cum funny videos the app can automatically create all this stuff. Let us see in depth one by one.
Apps for Music Videos Creation
FX GURU:
FX GURU gives amazing special effects to the music lovers for creating music videos. You can add A huge custom action video effects, Motion Graphic effects. Long lasting effects that enhance creativity and share on Facebook and YouTube. Virtual Decals allow to just limit your imaginations. Amazing app for android and iOS users.
FiLMiC Pro:
Make your best music videos using an ultimate iPhone app FiLMiC Pro. It's easy, low cast and creative app for creating your own music band with high resolution quality. All in built tool available when you buy this app.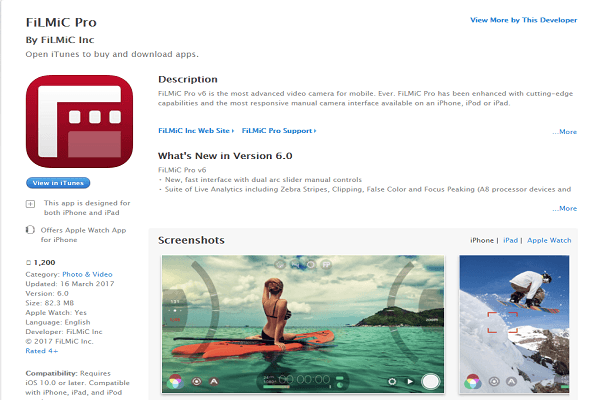 iMovie:
If you would love to create your own music video using iPhones, iPad this is the best option for creating. iMovie, owned by apple company , creative and innovative tools are built in. It's free version unless they mentioned for premium. After creating you can share it with friends through social media. Shoot by your own or add multiple element edit and share your band.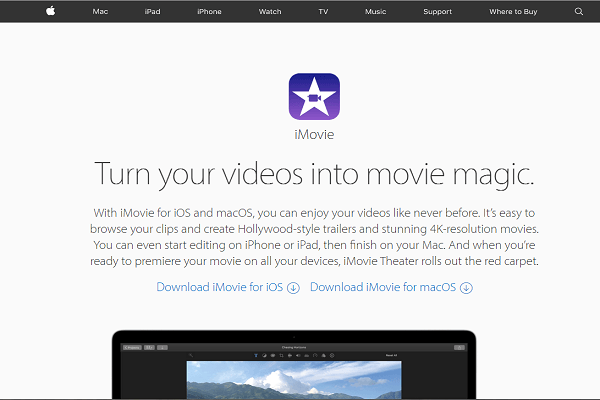 Android Vid Pro:
The best app for Android users to split, merge, trim and add music to the videos and share as a music album. You can delete middle parts of the video in editing. It converts all your audio files to video format. To wallpapers it Sets video frames. The new version can give effective results to your music videos. It supports 3g formats for transcoding. It is ad free for commercial users.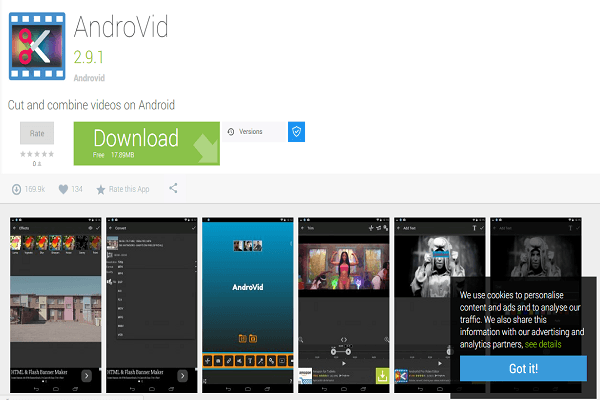 Pinnacle Studio Pro:
The best music video editing app for iPad. Compared to the iMovie the advanced option for creating music videos with Pinnacle Studio Pro premier version. It started in early 90's when desktop computers running editing with desktop style videos. This feature work for touchscreen also editing, creating, shooting, snapping the pics , zooming and adding sound systems.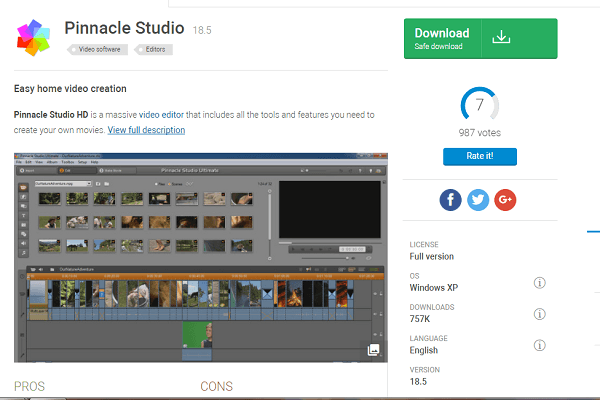 Splash:
Splash focus on 360 degree videos just like snapchat video on mobiles. It can access for iPhones, iPads, android devices and all smartphones. This app can shoot and share all images and videos in 360 degree format that can capture from all types of smartphones and virtual reality devices. Technically it good for VR headsets and instead of the pic you can directly record 360 degree Videos and share through this app.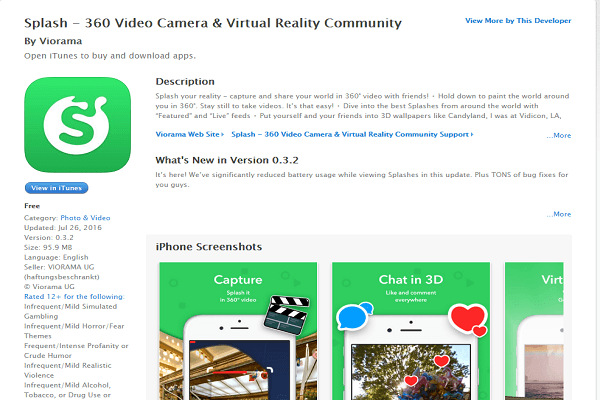 Power Director:
Powerdirector video app is powerful for creating music videos and action movies. It gives exciting features like motion pictures, timeline, videos, musical highlights and awesome title videos. This can shoot 4k videos in HD and soundtracks. You can add watermark to your videos and quality of 1080p. Extraordinary working environment and tool kit.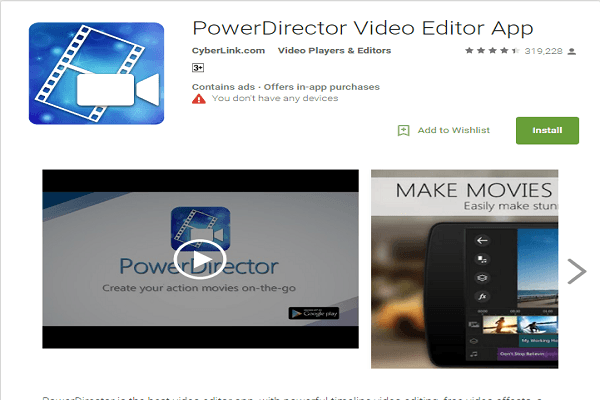 Adobe Premiere Clip:
You can create, edit and share creative music albums with Adobe Premiere Clip video editing app. This works for both iOS and android environment developed by Adobe. It's a straightforward app to rearrange clips automatically, simple and easy to work with this. It gives seamless working environment to edit, assemble and post the videos in timelines.
Quik:
At first designed for Instagrammers but now it's a masterpiece for creating music videos. Quik is relatively free, easy to work with an app to create, edit, and share videos, photos, soundtracks can do automatically without big strain. It works equally with the GoPro cameras work for creating music videos.
It's free of cost giving the variety of IAP's for creating different styles of videos and owned by GoPro.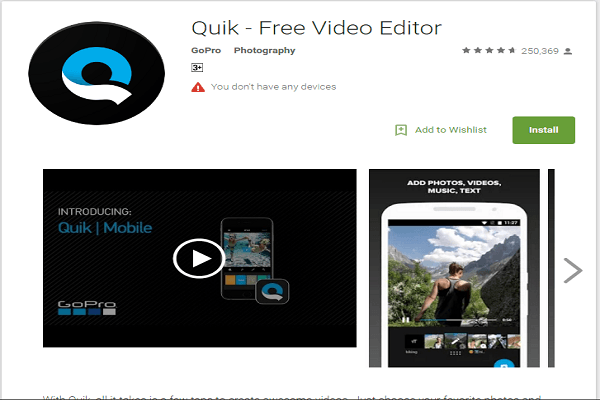 MobCrush:
MobCrush is now trending on worldwide live streaming on any mobiles. All app stores this app is hot for android and iOS platforms. It can stream a live event and shoot a live music video and share it with friends. It's trending, and all distributors are ready to work with this app. You can easily work with this. You need to download the app, setup, start stream enter titles for the video, and stream it. It is hottest in Live TV and online.
Here we have listed the Top 10 Best Apps for Creating Music Videos. Realize the power of apps instead of doing all stuff manually. A lot more apps available in the market, but we have shortlisted some may be free, and some are premier versions.
Top 10 Places to Find Background Music for Video
Video or slideshow presentations without background music don't look good. Background Music for videos plays a major role in the success of a viral video or an Advertiser video. Background music enhances people to get connected to deeper, emotional involvement.
There is some background music software available to download for free.Every Smartphone has a special video Camera in the current mobile industry so that you can shoot video editings done on mobile phones. Almost all video editing software and adding background music can do on mobiles through the software applications. Here are the Top 10 Places to Find Background Music for a Video.
Find Background Music for Video
Audio Jungle:
Audiojungle site allows users to download the artist's albums royalty free music. Artists pay for them, but users can download their favorite music every month for free of cost. You can find a label like " free files", to download the musician's top songs for free.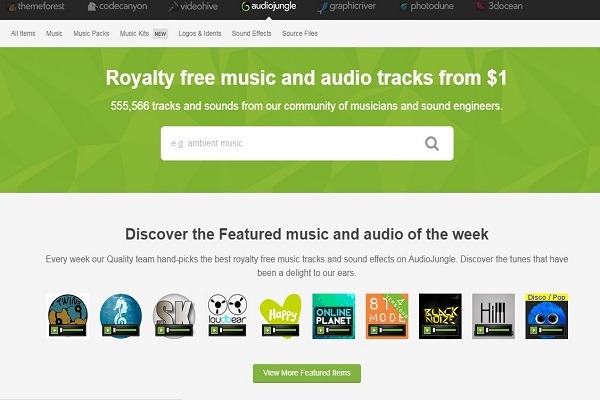 Epic Music:
Epic background music can be used for workouts, fast beats, epic trailer music, background music for videos, epic instrumental music, high energetic music beats and much more. Epic instrumental music is popular for some YouTube top music, gym workouts, trailers and cinematic videos.You can buy epic background music for videos it's worthy to buy from this website.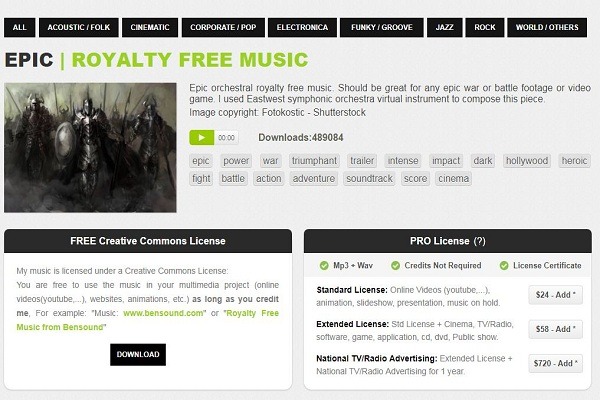 Freeplay Music:
Freeplay Music offers instrumental music to set background music for your videos. As the name suggests that it's free of cost, to download and to choose the best music you can see a drop-down menu on the website. If you are looking for a particular music album use the search bar to get favorite music Moreover all files are in MP3 format.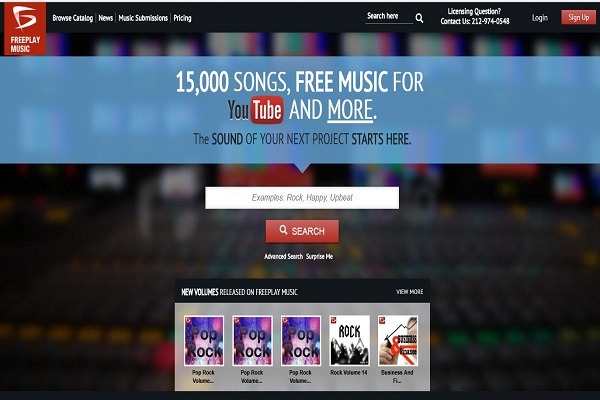 ildebe:
This site offers a limited number of tracks to download, as the site dictionary is not that much cast collection of tracks. But to download the background music for video it is one of the best options to choose. There are the variety of genres and free to download compilable options available on this website.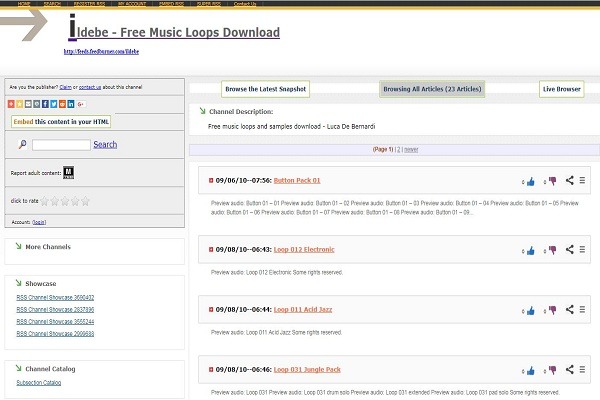 Jamendo:
Jamendo is one of the biggest repositories of the variety of generous music tracks available. It contains almost 400,000 tracks from different genera from different artists. It contains all tracks in MP3 formats, the biggest dictionary from the web from famous musicians. Jamendo offers music for video ads, Facebook video ads, YouTube and other social media sites login and gets a license for downloading the tracks.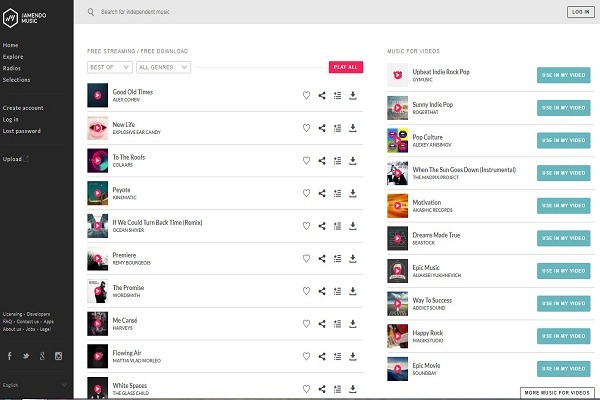 Last.fm:
It supports music downloads for free, mainly used for streaming purposes. Live streaming events can use their original music background or you can add background music from this website at the time of streaming. It offers folk, classic, fast beat and other types of background music length of the track was 3-4 minutes of video footage. Here tracks were not organized and no search options, you can select among all 200+ tracks.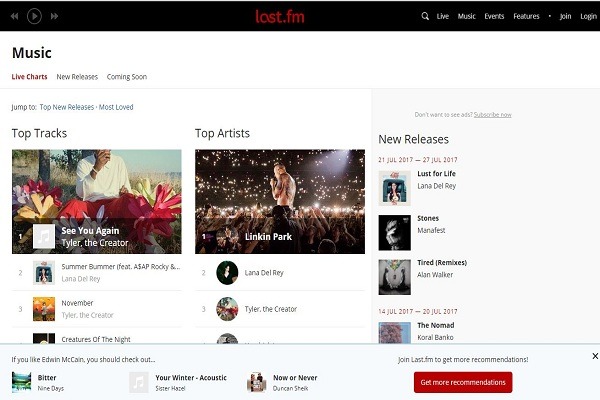 Partners In Rhyme:
Partners In Rhymes offers free WAV music for YouTube use to prevent YouTube disputes. This website is user-friendly just simply right click on selected track save the link on your computer.Partners In Rhyme offers loops for commercial TV advertisements, movie broadcastings for credit. It is a royalty free music app for background music.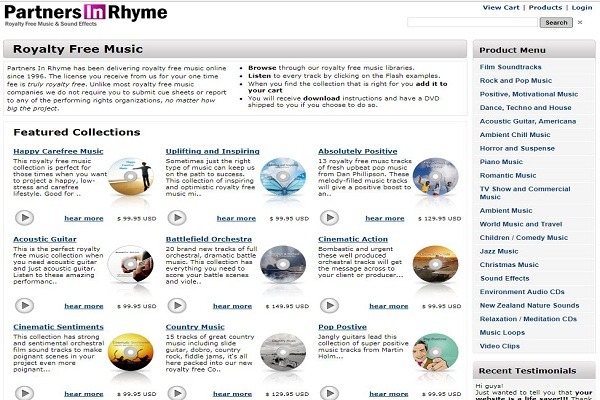 YouTube Audio Library:
Everyone should aware of free music available for the creators for using background music. It has a cast collection of the repository you can search by artist, generous, musician, type of the track. YouTube Audio Library has more than 150+ audio background tracks of 320Kbps and MP3's format to download it for free. You can save the edited video file in your computer.
Templates Wise:
Templates wise offers free and effective music tracks for the video editors to add perfect background music. All the tracks in the templates wise are in MP3 file format so it's easy to use directly. You should select the best track under the downloads option. You can give credits to the sites and select embed code under the each track.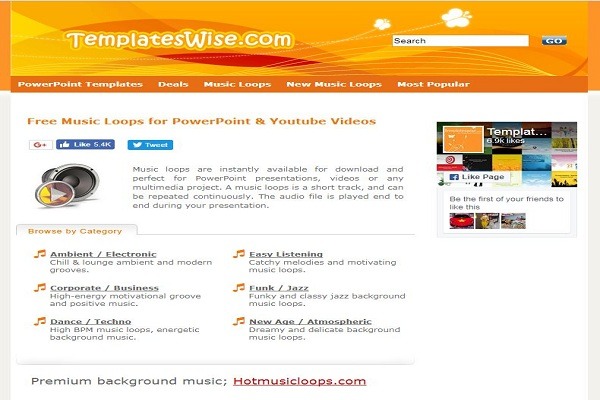 Audionautix:
Audionautix is a free music downloader from generous tracks in the website. You should give some credit credentials to the tracks what you are downloading for copyright purpose. You should select the tracks from the various tracks of different musicians, artist and different types of music.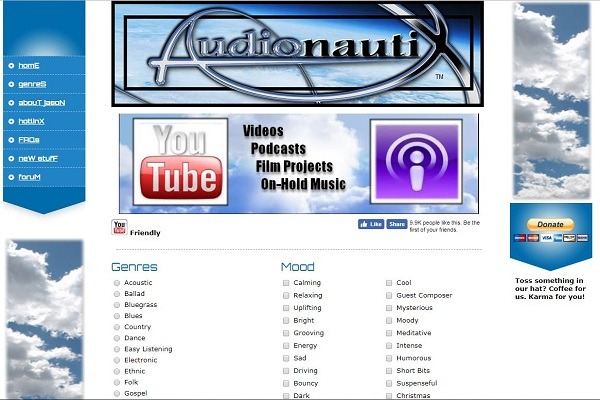 Some of the creators don't actually know the copyright free music, it;s free of cost but you should give a rating to the site by promoting. These are the Top 10 Places To find the Background music for videos. Use this above guide to choose best free background music for any type of videos.
How To Stream YouTube Music To Google Home Device
Google announced hands-free smart speaker with Google Assistance in 2016 and build in the USA. This smart home device works with a WiFi speaker, voice control system that automatically turns your smart home.
The device itself has interchangeable bases in various colours. The speakers have dual sides facing positive radiators, which can turn to full range, high base-rich voice. As it is a WiFi speaker, it automatically streams music from your connected devices, podcasting just by voice commands.
How To stream YouTube music To Google Home device:
You can play the YouTube music through Google Home specifying the artist, albums, generous, playlist, activity and by song titles.
Google Home currently supporting a single account for streaming music services. If you would like to listen to music through Google Home, we need some commands.
Request a song like Say"Ok Google" "play ", "play on "
Request by artist or album Say "ok Google" play or "play on "
YouTube music requires Subscription of YouTube Red. That means you must buy the YouTube Red to listen to specific albums, artists, songs on YouTube through Google Home.
This Subscription is mandatory for most of the functionalities. The google account used to link with Google Home is associated with the default Google Home account.
You should Unlink the default Google Home account which is used to link up with Google Home to change the YouTube Music account.
Unlink a Google Account from Google Home:
To unlink Google Account from Google Home i.e. either Phone or a tablet, first
Open the "Google Home App".
On top right corner of the page, tap on "Devices", to check available Google Home account.
Scroll down and find the "device card" of Google Home to unlink the google account.
Tap the device card "menu ", which is located at the right corner of device card.
Go to "settings", underneath open "Linked Accounts".
You can see the google Account which is used to set up Google Accounts.
Tap on "Linked Accounts", then tap on X next to the name of accounts.
Tap on "Unlink" to remove specific Google Home device from the Google Accounts.
Streaming YouTube Music To Google Home Device:
After unlinking the Google Home account, you can use Google Home to stream YouTube Music.
Say the following voice commands of listen, like/dislike, save/unsave the station, shuffle, skip, forward and backward the songs.
To like/dislike a specific song Say "Ok Google", "I like/dislike this song" "Thumbs Up/down"
To Skip Forward a song, Say "Ok Google" " Skip forward seconds"
To Like/ dislike current station, Say "Ok google " "I like/dislike this station" "follow/unfollow this station"
To play the previous song, Say "Ok Google", "Back" "Previous"
To repeat a song, Say "Ok Google" "play this song again" "Repeat"
To Shuffle the songs, Say "Ok Google "Shuffle"
These are the some of the commands to stream YouTube music on Google Home.
Some people does not know about Google Home, but some of them know, they don't get a proper guide on how to stream YouTube music on Google Home. Settings may vary to listen to the normal music and YouTube music. YouTube music is an Ultimate guide for How to stream YouTube Music on Google Home devices, make use of it for further reference.
10 Interesting facts about YouTube Music Sensation Shirley Setia
It is not an easy task to get a hit on YouTube. If the person has a desire to become a sensation on YouTube, she needs to work hard for that. Shirley Setia is an original Indian singer based in Auckland, New Zealand. She made her desire fulfilled, become Sensational star on YouTube.
She was born on 2nd July 1995 in Daman, India.She was a graduate student from University of Auckland, Marketing and Publicity Intern at Auckland Council. She had a great passion for music on YouTube.
Interesting facts about Shirley Setia
1. She Worked as a Radio RJ Tarana for the show "Showtime with Shirley" at Sunday evening.
2. First she entered into the Music, contest conducted by T-Series.
3. Her musical giggle"Love Me Like You Do" created a storm in IIT Hyderabad with her mesmerizing voice.
4. She looks with Cute and beautiful face, but don't judge by her Face, Shirley Setia was more than that.
5. Shirley Setia was an Indo-kiwi singer, songwriter and performer."Bol Do Na Zara" is one of the famous cover by Sherley Satia.
6. Shirley Setia was 21 years Young YouTube Celebrity and Sensation star on YouTube and Social Media.
7. She has 1 Million Plus YouTube Subscribers, 2.4 million Facebook fans following and 74.5k Twitter followings.
8. Her family moved to East Auckland, Father Raj was a Businessman, she has one younger brother Shane.
9. Her First Live Stage performance with the song "IKTara" from Bollywood Movie "Wake Up Sid".
10. When she was giving recording in T-Series she was wearing pajamas. She was called as lovely "The Pyjama Popstar" in NZ land Herald News.
A girl from New Zealand makes sense in YouTube Bollywood Music. YouTube has become an entertainment channel for the people. Shirley Setia one of the highest revenue YouTube star, we have listed 10 interesting facts about YouTube music sensation Shirley Setia.
Conclusion
This article will provide you the best strategies that are required to boost up the YouTube channel as the successful musician that no one can beat forever. If you want to get such reputation just follow all these steps.