High Dynamic Range is the next big thing happening in television technology and is worth caring. However, this is different from the high dynamic range of phone cameras. This technology can make a lot of difference to the images for everyday viewers. The images will be more realistic and vibrant.
At CES 2016, most television manufacturers unveiled their new products which are compatible with high dynamic range technology.
This technology gives the television picture dynamic look with a wider and richer range of colors. The colors will be true to life colors and very natural. Two things define HDR television, and these two are the contrast and the colors.
HDR is believed to replace 4K technology in coming years. The display picture of HDR technology will be of higher quality than 4K UHD pictures, and the difference can be easily noticeable.
4K UHD provides more pixels which help in improving the resolution, and the HDR improves every pixel. Top television brands like Sony. LG, Philips, and Panasonic already are showing off the televisions that support HDR technology.
We have to have HDR content to enjoy HDR technology, and the content developed. HDR content streamed on Amazon and Netflix. Blu-ray discs are available with HDR content.
The user needs to have an HDR-capable television and an HDR capable source to watch HDR at home. Different televisions may deliver different HDR, and the different types of HDR are like this. Open standard HDR and Dolby HDR.
With content developed or HDR as per the standards, big improvements and changes for HDR are likely to happen in the television hardware world in the coming days. The way television shows shot is also likely to change.
Apple TV 4K HDR – The Complete Guide
Apple TV finally announced it fifth generation Apple TV with 4K Streaming in September 2017. The Fifth generation Apple TV brings you newly supported features as plus Apple TV 4K HDR, HD videos with 4K streaming.
The new set of a box for Apple TV is available from September 22nd onwards. You can check the new Apple TV pricing, and release date and pre-order details are given below.
Apple TV 4K HDR:
Apple finally launches a new 4k capable, new plus HDR support competitor devices in the market.
Apple will launch the New Apple TV pre orders should be from 15th September onwards and first Apple TV shipping starts from September 22nd, 2017.
The new 4K Apple TV pricings starts from $179 with 32GB Storage size and $199 for a 64GB model.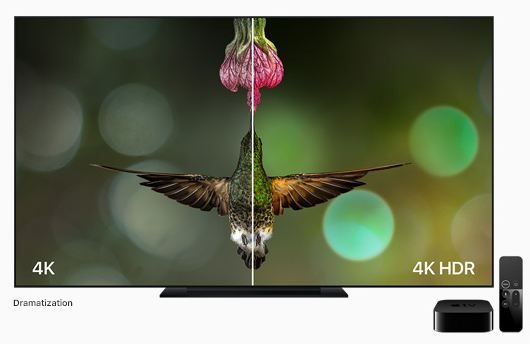 The maximum resolution of 2160p UHD supporting as well as High Dynamic range video supporting in both Dolby Vision and HDR 10 versions.
Features of Apple TV 4K HDR:
The New Apple TV will be capable of playing 4k HDR videos, a Similar procedure of using Siri remote control. But there are a lot of advanced options in Siri remote control.
Apple has given support and developed for supporting high definition resolution TV to watch Hollywood studios for 4k Videos TV on iTunes and later it's planning to get HDR10 and Dolby versions for Amazon Prime and Netflix also.
New Apple TV has set to update automatically iTunes new feature 4K HDR Movies with compatible titles adjust automatically.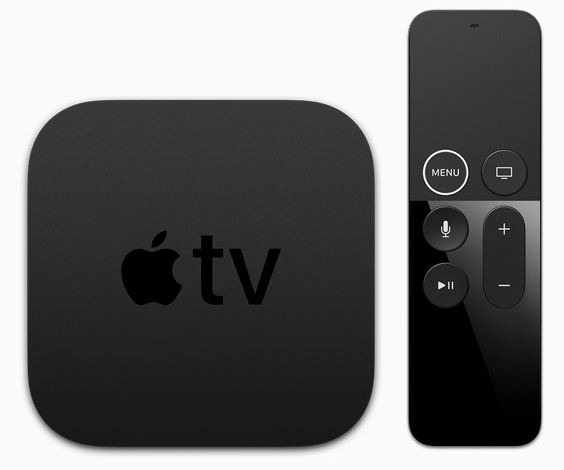 Apple TV 4K will automatically setup and update all the capabilities and detect the number of ways to set up high resolutions and Video scalars to change regular HD content to 4k HDR content look better than Competitors 4K TVs.
Apple TV now added new A10X Fusion Processor which we can find in new iPad Pro models which include 3GB RAM to handle 4K HDR video footage.
The new fifth generation 4K Apple TV comes with tvOS 11 software which can allow twice faster than old Apple TV and four times high graphical processing capability.
The Apple TV 4K comes with voice remote which works with new Siri feature Touch panel on the top of the remote. You can easily give commands to search for the content and navigating.
Conclusion:
Be ready to get a New Apple TV 4K enjoy the 4K HDr content going to be released on the market one week later. The above is the Complete Guide to Apple TV 4K HDR, the price, pre order date, and shipping dates are specified.