There are many uses of Video Infographics in digital marketing strategy. Video Infographics can engage and entertain the audience and at the same time can be very informative. Since most of the people are visual learners, video infographics are more engaging and attractive.
Eighty percent of the internet traffic is going to be video in the coming few years. More and more companies are including video in their marketing strategy. Companies are also using video infographics for making the marketing campaigns more effective.
What is Video Infographics?
Video Infographics are also known as animated infographics. Various animations are combined to create a video that explains data. This is more engaging as multiple types of media can be integrated into it unlike with static infographics in which only pictures are used.
Video infographics are appealing and exciting and thus are shared more by people. video infographics engage the customers more and are more effective.
Whether video infographics are required for your business or not depends on the type of data that is to be presented, and it is better to show it in a static or video infographic format.
How to Create Infographics Video?
Static infographics are always compelling. Turning them into video infographics are still more active and attention-grabbing.
Data is a vital ingredient in any marketing and business. To make this long remembered, Video infographics, a create data visualization format is begin used.
To generate video infographics first collect the day from different sources.
It can be created either with a voice over or with background music.
Engaging narrative and attractive visual help make a compelling infographic.
After deciding on the content and the data, choose the right tool to create the video infographic.
Abode After Effect is suitable for designers and artists there are also other tools available online that can be used for free or for a price.
Choose the tool and decide on the style, it can be a 2D video infographic, Kinetic typography or Whiteboard animation.
Infographics must contain maps, charts, and numbers. Arrange all the images in order and then proceed to create the video.
Impact on Video Marketing
It is tough to grab the attention of the target audience as there is a sea of information available on the internet. One way to achieve this is to use eye-catching and informative infographics.
Video Infographics are fun and engaging when compared to static infographics. Complicated data can be understood more easily. Incorporating infographics in your video campaign boost the brand value.
Since there is a lot of information, these are usually shared widely on social media channels. It also boost SEO. Have a video infographic on the website, and it can generate backlinks and drive SEO.
The Future of Video Infographics
Many trends come and go in digital video marketing. Human beings are visual creates and they remember the visuals that they watch for longer. Going viral is necessary for the business to increase sales and conversions.
To go viral, the content has to be a combination of written and visuals. Almost three-fourths of marketers are using it in their digital marketing campaigns.
Video infographics must have minimum written content and more data visualization. Video infographics continue to evolve. Video infographics are going to have bright future, and the marketers must embrace clarity, service, accuracy and not focus on promotion alone.
Creative Examples of Video Infographics
Video infographics are engaging the audience more and are more informative. The audience can easily understand the information when they presented in video infographics format. There are large numbers of video infographics online that had over million views.
Some examples of inspiring video infographics are 'The Fallen of World War II ' which had more than 7 million views. It is in the static infographic format.
Space Elevator is another video infographic that can inspire anyone who watches it.
Another example of good video infographics is 'If the World Were 100 People'. Research data that assume that there are only hundred people in the world is used to create this video infographic.
'CBRE Animated Infographics' is another excellent example of successful video infographics. Watching successful video infographics inspires future campaigns.
Best Tools for Video Infographics
Infographics are one of the best ways to make the viewer understand complex data easily. Complex data transformed into graphics that are easily understood.
Here are the best tools available to create infographics. These include free and paid tools. These tools help add attractive dramatic effect to the video infographics.
BeFunky:
BeFunky has an infographic maker also apart from being a photo editor and collage maker. The text, colors, the layout can be personalized.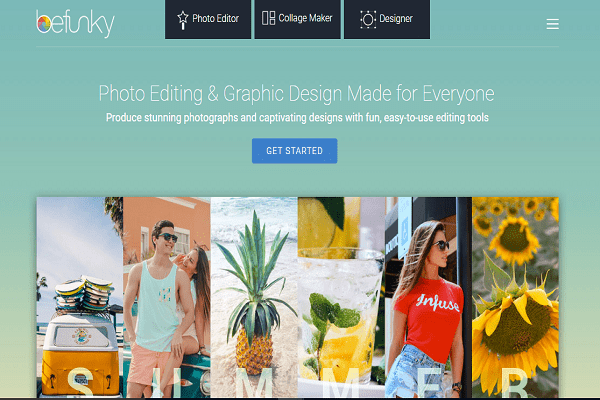 Visme: 
Visme is a free infographics maker and comes with many free fonts, images, and icons. Content can be animated also.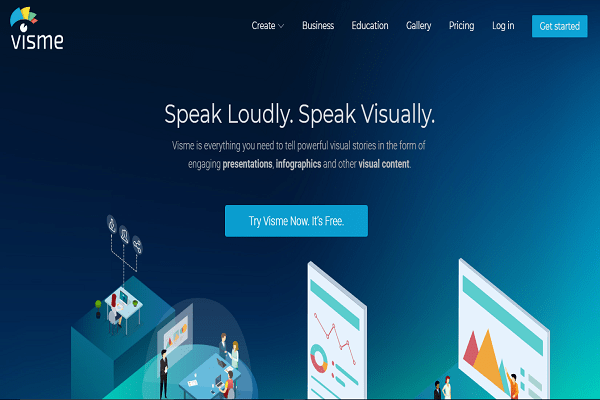 Snappa:
Snappa is another tool that allows making infographics freely. An infographic can make in about ten minutes time.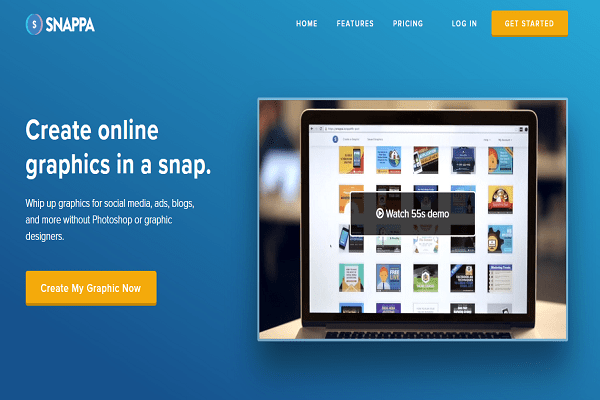 Google Charts:
Google Charts tool also can be used for free. This is very simple to use and is powerful.
Video infographics are an effective communication tool. This can convey the information. However, complex it is, effortlessly. Video infographics help in driving traffic and can be the most powerful internet marketing tool.
These have become the driving force to generate leads. Video infographics should be compelling and interactive. Include statistical figures, research conclusions and factual information in the video infographics.