Every individual wants to raise their brand to promote services or products through video marketing. While doing video marketing, video content is essential to enlarge the brand throughout the globe. But how is the video content at the heart of video marketing? Here are the key points that elaborate your video content creation.
Video Content Ideation:
The perfect idea about video content is needed to reach the target of clients.
Just get an idea of where you need to focus regarding the content of the video, like reviews of a newly released product or service, seasonal concepts, unboxing videos, testimonials, answering queries raised by your client videos, and taking interviews from experts.
Video Content Creation:
While creating the video content, we must follow some tactics that boost the conversion rate, which helps elevate the brand.
Create the video content on most viral topics and prefer the audience com clients by researching previous analytics records. The creation of the video might lift or sink your brand.
Video Content Production:
After creating beautiful video content through deep analysis, producing the video content is the most crucial pillar while doing video marketing that we need to step in.
Here, we need to make amendments like adding visual effects for the video content we create to integrate it into audiences or clients through blog posts and sharing on social media sites like Facebook, Instagram, Pinterest, and Twitter. These platforms have millions of users, which could best fit to reach our target.
Stick to Hero, Hub, and Hygiene Video Content:
There are three types which are highly participating in the video content creation. We should analyze these three categories that help in elaborating your organization,
Hero:
This is an enormous instance that helps explore the business by approaching a vast audience by establishing articles for the videos in the blogs.
This is the best content type in the previous era to make the marketing viral.
While implementing this, it must reach the targeted audience or clients with unexpected demand that seems to be viral in the public.
There should be a specific boundary for producing heroes for the whole year.
Hub:
This is another form of content that has been designed by considering the preferences of the targeted group, which the organization or company has led.
This video content will be accelerated to the aimed clients by predicting the visiting time of the audience.
Hygiene:
This is wholly created depending on the aimed group hunting on a search engine—question words like how, which, where, and what concepts are used most.
The most essential thing is building a solid relationship with the audience by forcing trust in your organization.
Hero, Hub & Hygiene Video Content Strategy with examples:
Hero:
For example, when using Amazon Echo, you might question how to do online shopping through voice commands over Alexa.
It's related to the hero, which seems to be Amazon Echo.
Hub:
Amazon Go for the most advanced shopping by targeting the issue of consuming time while shopping by many customers.
Hygiene:
Here, we can consider Amazon Prime wh, which produces the originals, exclusives, and seasons of Amazon Prime videos regularly on the search basis of customers.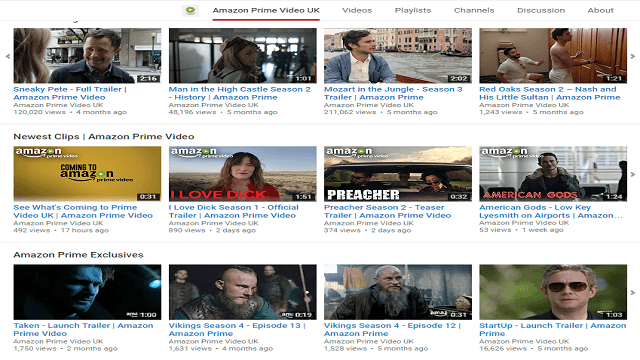 Digital Brand Storytelling with YouTube:
Prefer to describe the initiation of your brand by releasing documentaries, especially on YouTube.
Try establishing digital campaigns using billboards at public places like bus stops, shopping malls, and train stations, then release those moments on YouTube.
Video Content Publishing Calendar:
When the video content is ready to publish, you must check the calendar.
That means you need to analyze the user visiting times at which the video content can be circulated on the browser for more than expected.
QA Checking:
Quality Assurance is the next step before publishing, in which you need to rectify the issues and generate solutions for them.
This quality assurance checking will make your video content look beautiful by adding high-quality framing.
Pre-Publishing Checklist with the Team:
Allocate the specific team for checking the completeness of the video content, i.e., whether the titles are given correctly or not, providing proper links and copyright issues, if any.
How Much Time Do You Have To Invest In Video Marketing?
Video marketing is a time-consuming exercise. You must research, produce the right content, maintain your subscriber list, and promote yourself. You have to be willing to Invest In Video Marketing and dedicate hours and hours to the discipline if you want to produce the best results… don't you?
The above is a question worth pondering. Many guides and online advice about video marketing emphasize taking your time, producing the best content you can, and giving you substantial to-do lists that become a second full-time job in and of themselves. Is video marketing quite time-consuming, or can it be done with a few hours weekly?
Define Your Purpose
Firstly, knowing precisely what you want from video marketing is essential. Are you looking for an entirely new career? Or do you wish to promote your small business? Are you serious about making video marketing lucrative, or are you more intrigued by the concept and want to play around with it but have no defined goals? It's an important thing to Invest In Video Marketing.
If your goal is to see what you can achieve with no specific aspirations, you can dedicate as much or as little time to video marketing as you see fit. However, if you have loftier goals, then things might become trickier.
If you're looking for a route to an entire career change, you must dedicate the kinds you would in a standard working week.
This can be extremely difficult, especially if you're still juggling your typical full-time job, continuing your studies with an operations management online degree, or raising kids. Sadly, you might not have enough free time to make video marketing viable.
Furthermore, if you're looking into video marketing to promote your small business, you likely won't have the time to dedicate yourself to the endeavor. You're too busy running your business, so you can only spend so much time trying to learn the ins and outs of video marketing platforms.
So, does that mean you're stuck? The answer to the titular question is: "You have to dedicate a huge amount of time to video marketing, so don't bother if you can't arrange your schedule accordingly?".
Not quite.
Start Small
Is it better if you can dedicate hour after hour to the pursuit of video marketing glory? Of course, it is; there's no way you can click your fingers and experience instant success. Video marketing does take a lot of time if you wish to do it correctly.
However, that doesn't mean you can't experiment with the idea at all. If you accept that it's relatively unlikely you will be an instant success if you only have small pockets of time to dedicate to video marketing, then experimenting with the discipline is still possible. You have to be realistic about your time and what you expect to achieve from it.
If you only have a few hours per week to invest in producing and promoting video content, then try to do your best with what you have. It might not be a passport to overnight success, but it's the start, an opportunity you can build on.
Video marketing as a full-time career requires a considerable time investment; this reality is not escaping. If your schedule is more compromised, that doesn't mean you can't achieve something in this world. Give the pursuit all your time, and it could still deliver substantial rewards.
Image Source
5 Video Marketing Sins You Must Avoid
Is your business preparing to join the video marketing party? If so, then great! Welcome to the future, otherwise known as the past two decades. You have a lot of Video Marketing Sins to learn, young marketer…
The best way to learn what to do is to know what not to do. If you thought you could plan, shoot, edit, and upload a successful video marketing campaign in an hour, think again because a lot of work and resources are required to generate a positive ROI.
Let's look at five of the Video Marketing Sins to avoid.
Going Cheap:
Please put the phone away. Although video quality has dramatically improved on our smartphones over the last five years, they are NOT good enough to shoot a professional quality video for your marketing campaign. Invest in good quality equipment, or at least hire professionals with access to such equipment.
Cameras and editing equipment (again, actual software and not what came preloaded on your smartphone) do not come cheap. Set aside some of your marketing budget for equipment (and people who know how to use it) to ensure that your video represents the brand exactly how it is intended to.
Long Videos:
How long does it take for you to get bored watching an advert? You can't wait to hit that skip button when watching cat videos on YouTube. So why do so many video marketers expect their audience to be any different?
You have, at most, a 10-second window to capture your audience's attention. If you fail to do so, then that's another potential customer lost.
A successful viral marketing campaign relates to the audience, pinpoints a pain, and offers a solution, all in seconds.
The audience should be committed to your message within the first 6-7 seconds of your video, which should be at least a minute long.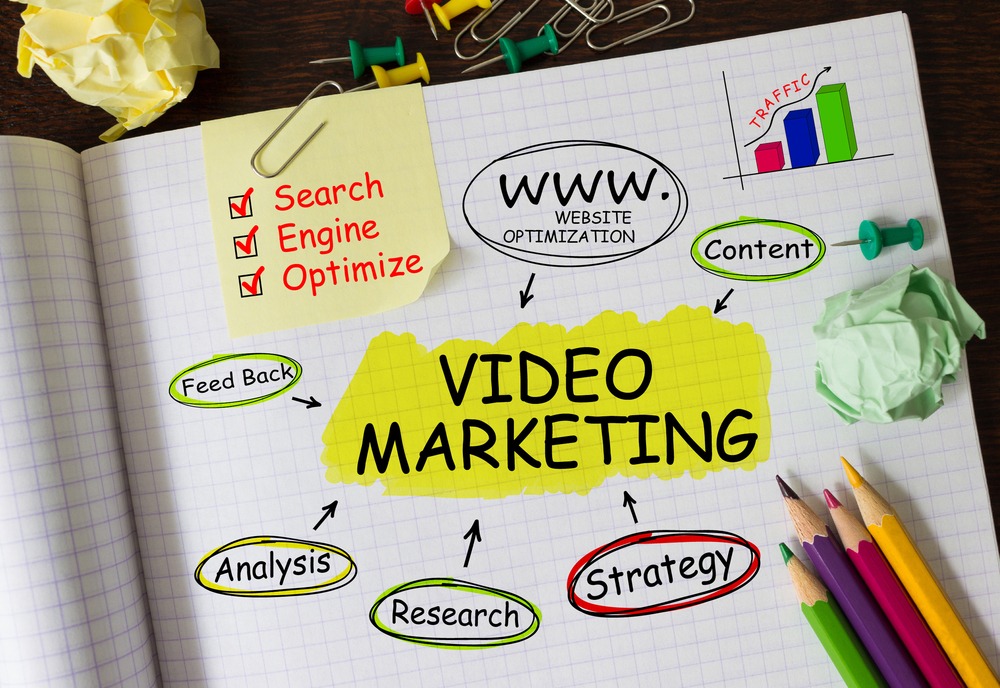 Posting Exclusively on YouTube:
For maximum exposure, you want to ensure your message can be found in more than one place. Limiting your outreach to YouTube will not yield the desired results, although you can use the embed code and link to post elsewhere.
Social media, such as Facebook and Twitter, that allow you to target a specific audience will maximize your reach to the audience you want. When used effectively, YouTube and social media often work together and almost always complement each other.
Not Measuring Performance:
What do you do once you have posted your video? Watch it back a few times and high-five your colleagues on how good it looks. No. What you should be doing is gathering analytical data, which is an essential part of digital marketing. You should be measuring:
• Views
• Bounce rate (how many did not watch until the end)
• How many watched until the end
• Conversion rates
• Shares
All of this data will tell you what performed well and, more importantly, what did not perform so well, providing you and your team with areas of development.
Playing it Safe:
Never be afraid to make mistakes because they provide valuable lessons you can learn from and improve.
As the saying goes, anyone who has never failed has never tried. If you do the same thing as hundreds before you, your audience will not deem your content valuable.
Content that pushes the boundaries is exciting and is far more likely to produce conversions and be shared online, generating more exposure for the brand.
Videos should be relaxed and informal instead of severe and corporate to gauge the viewer's interest.
When you approach your video marketing strategy with a clear plan, having invested in the essential resources, you will be on your way to developing your brand's online presence.
Guest Post: Lorna
The 10 Commandments of Video Marketing Success
Video marketing is one of the essential features of digital marketing. When a video is used for product or service promotion online, it helps the business grow. Search engine ranking will also improve. Conversion rates will boost If a product is demonstrated through video.
One of the best platforms for video marketing is YouTube. Developing the brand can be accomplished by successful video marketing. It is powerful, increases business, and is also cost-effective. Here are the ten golden rules that help the video succeed and improve ranking and brand growth.
1.    Conduct market research, gather consumer insights, and identify the most searched keywords and phrases. Use these keywords in the title of the video. Doing this helps gain a higher ranking.
2.    Do not forget to use the word video in your title. When consumers search for a service or product, they use the word video to see a visual description.
3.    Allow users to comment, share, and give feedback. Do not neglect to provide a reply to the comments and reviews of the consumers.
4.    To get more hits for your marketing video, share it on your company's Facebook page and other blogs and sites.
5.    Thumbnails are very crucial in grabbing the attention of the viewers. Use a thumbnail that describes the content of your video.
6.    Do not stop after publishing a video. If your video is interesting, the consumers would like to see more videos from you.
7.    Try to increase views of your idea to appear on the first page of the search engine results.
8.    Make your marketing videos short and sweet. Long and dragging videos take away the interest of the viewers.
9.     Use your videos to explain how to use your product, as most viewers would like to learn from watching.
10.    Use graphics in the right places to increase the effect.
Commandments of Video Marketing Success
The video is worth many million words. Large numbers of people watch videos online every day. Thus, Video marketing became essential for brand promotion and increasing conversion. There are a few things that people have to follow to stand out from all the online videos.
1. Studies proved that the length of online video plays a crucial role in the success of video marketing. The videos watched until the end are only 30 seconds long and should not exceed 3.5 minutes. Size does matter when it comes to online video marketing success.
2. However, the quality of video content is suitable for people to find it in an online search. Boosting the video visibility in Google searches can be achieved using pertinent keywords for the marketing video.
3. Don't center your videos on the sale but on the story. There are heaps of marketing videos online, and the customers find it annoying to watch them. So, your marketing video must be appealing and unique and should not only concentrate on selling the products and services. Place calls to action at the video's end and see that it fits your story.
4. Studies suggest that the first ten seconds of the marketing video are essential to get the viewers' attention. Hood their attention by asking questions, conveying the message, etc., at the beginning of the video.
5. For a video to succeed, it should be shared by the viewers. For this, the marketing video must draw viewers with quizzes, surveys, etc.
6. Use your marketing videos to build relationships with the customers. The customers then wait to watch your new videos.
7. Product description videos or videos that show how to use the product are more popular with the customers. Marketing videos with tutorials can inspire potential customers to buy the products.
8. Make your videos shareable.
9. People now spend more time watching videos online on their mobiles, so make your marketing video mobile-friendly.
10. Put your marketing videos on your website and also in your marketing videos to boost engagement.
A marketing video made professionally engages the customers more, so if budget permits, hire a professional.
Conclusion:
Congratulations On the successful completion of reading this article. Now, you need to implement all these strategies in a real-time of your marketing journey. Then, only you can have good moments after the return of your video marketing tour. Hurry up.