The visualizing entertainment had gained more importance today. People are more likely to watch different kinds of video types and content across the web through their smart devices. People are more excited to watch the video content that provides them with an immersive visual experience like VR technology and 360-degree videos and much more.
The video has become the primary media and medium for marketers, advertisers, creators, and publishers. Especially creators are doing their best to put their efforts for the production of the best video content. The green screen using has become the most common today not only in movies but also using for the creation of YouTube video content too.
What is this green screen?
Green screen is commonly used as a superimpose while shooting a video. If you are shooting a video with some single-colored background, you can replace the graphics or images and other effects with ease. So, for that purpose, these green colored screens are utilized while shooting the video content.
These green colored screens are had been using since the 1930s. the green or blue colored screens are used especially for the replacement of the solid colored backgrounds behind the picture with a new background.
Let us discuss the green colored background and green screen videos in detail.
Before going into more details about the green screen videos, you must know about the Chroma Key. Yes, the chroma key is a technical term where the green background was prepared as a transparent and can be replaced with a right edited background.
How to prepare a Green screen?
Green screen is low cost and efficient method which can comfortably allow the filming. There will be no comprised of the creators for their creative effects and filming using the chroma key technique by the green screen.
These green screens are made up of a type of fabric or solid material, and even cardboard painted with green color. It is not at all expensive to prepare at home. Before making this green screen, you must understand the mechanism of working with the green screen.
Why green?
Yes, this is the first question that blows our minds. Green is the color which didn't found in human and even in clothing. So, it is easy to separate and replace other things. So, it is easy to work with the creators using the green screen.
DIY green screen making
• If you are a beginner and like to shoot a video on your own at your home studio with a low budget, then this is the crazy thing especially for you.
• Utilize the materials like stationery and other hardware that does not cost more to assemble the things.
• Buy some ten fluorescent sheets which are bright and a neon green chart paper and a duct tape.
• Paste the poster board and cover the entire wall with the green colored neon paper sheet.
• Make sure the entire wall is well covered with the green colored patch.
• Paste the two sheets in a horizontal way and maintain the ideal width.
• There must not be any bulges or unfilled parts on the wall.
• This procedure is very easy and comfortable where you can build the best indoor studio.
• Use good chroma key software for professional looking videos.
How to prepare a portable Green screen?
You can also prepare the portable green screens where you can carry the things in the much comfortable way. Here are the steps to follow for preparing the best portable green screen for your video shoot.
• Assemble or organize the same raw material which you have utilized for making the DIY home green screen setup.
• Use special foam core boards instead of poster boards so that the green sheets can get stuck in the foam core boards instead of poster boards.
• The foam core boards are very light in weight and are portable.
• Use the liquid glue or some adhesive spray.
• It may take up to six panels that can fold up.
• Do attach the both foam core boards with some duct tape.
• Left the remaining two separately without attaching them one another.
• Attach the larger two panels using a hook and an eye tape.
• The junctions will get support the larger panel and help in standing up.
Well, you finally learned about the DIY green screen and portable type preparation. Now, it's time to explore how to utilize the green screen.
How to make your green screen to work and How to use it?
• Use the appropriate lighting in order to brighten the screen.
• Add some spotlight outside the green screen and prevent the green shadow the can illuminate the cast.
• Use some magenta colored light three feet away from the screen.
• This can act as a permanent marker.
• Use magenta light four feet away from the screen that directs just above the object.
• These lights can reduce the reflection of the green light on the subjects' skin and other properties.
Tips to remember while using the green screen for your video
• Use bright colored green shade which is less saturated.
• If you are using a fabric, that must be smooth and non-reflective.
• Utilize the bulbs with high-intensity lighting which are around 500 watts.
• Place your lights at a 45-degree angle.
• Add lights if you feel the lights are insufficient.
How to make it work better?
• Utilize a good quality camera for better video output
• Shoot with an HD cam for green screen video.
• The formats like MP4, MOV will work better to shoot videos even for a phone camera.
• Good quality chroma key software is highly essential to get the best from the green screen.
• Utilize good software for the chroma key effects.
Top 10 Free Green Screen Software
Most professional video editors nowadays are using the green screen video editing. Video editors make like the video more advanced. Free and paid Green Screen Software is available online to edit the green screens.
1. Filmore Video Editor is a user-friendly video editing software that can be used for green screen and it supports most of the video formats. The videos can be optimized for Facebook, YouTube etc.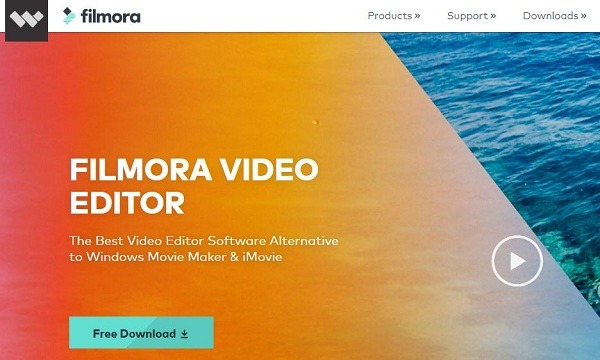 2. Windows Movie Maker is another video editing tool and is user-friendly. You can professionally edit the videos. This is a free tool and can use on windows.
3. Virtual Dub is another green screen software that allows adding effects to your videos. This is a free software and very easy to use. However, there are not many advanced features.
4. Wax is a free green screen video editing software and can be used both for professional use and commercial use. Chroma key, 3d effects are the important effects available.
5. VSDC free video editor offers many features such as colors and lighting correction, drawing tools, filters, audio effects and more.
6. iMovie is another green screen free video editor that allows making your video look more professional. Crop, rotate, rime, a slit is the basic functions available, and green screen effect is another easy to use effectively.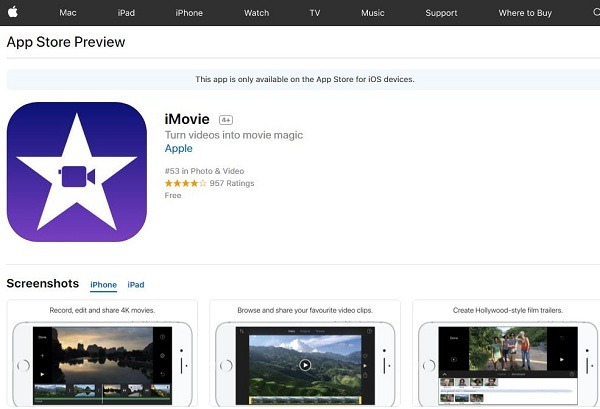 7. ZS4 video editor is an advanced video editor that allows customizing the height and width of your video. Compose controls, audio waveforms, sub-composites are other features apart from chroma key feature.
8. Choose Lightworks video editor to use the chroma key green screen videos easily. This is most popular among professional video editors.
9. Open Broadcaster Software is popular green screen software, especially for live broadcasters.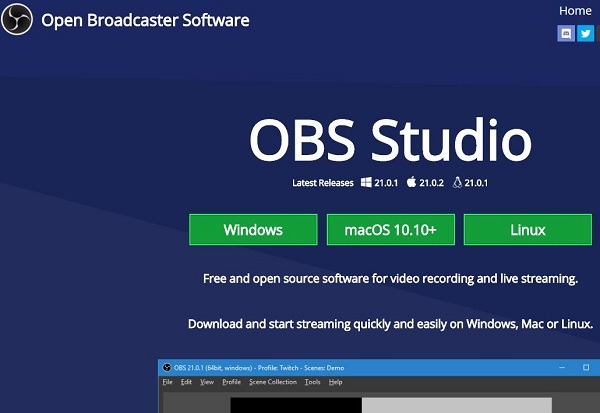 10. Openshot is another popular free green screen software. The user interface is nice, and this can use for Windows, OS C and Linux.
The above mentioned are the most popular green screen software and are free to use. You can also use them to remove green screen from your video. There are also many advanced video editing features in this software.
Top 10 Websites for Green Screen Video Footage
If you are making a film or doing a video project and you are on a budget, then use the green screen video footage to reduce costs. But from where can you get the footage. There are some websites online from where the footage can be downloaded.
1. Shutterstock Video has more than two million royalty free videos. Aerial shots, celebrities and time lapse footage are some of the categories in which footage is available.
2. Hollywood Camera Work is the place to download VFX plates. Linking back to the website, not hosting the videos yourself are some of the things to do to use the videos for free.
3. The Green Screen Films website offers video footage that can be used for a commercial. Prices range based on web quality.
4. Video Block's website offers stock green screen footage in various categories. The clips are hundred percent royalty free.
5. Dissolve website offers high-quality footage that can be used for in advertising and others. The quality is very high and this clip might be affordable only to the high budget filmmakers.
6. At iStock, the users can download one free video for the first time, but later have to pay for every download.
7. Go to Pond 5 to download green screen footage. The downloads are royalty free.
8. Green Screen Animals offers videos of animals as the name suggests. The footage is unique and the prices are high.
9. Dreamstime offers animal and travel footage in 2D and 3D and these are royalty free footage.
10. Footage Island is the place to search for free footage for professional or personal use.
The above are the best sites to download green screen video footage. Some of them offer one-off sales and others run on membership scheme.
Finally, enjoy making the best Green screen videos with creative effects that can grab the viewer's attention. Produce high-quality video output and enjoy video making.