As you know, we need to turn to conversion tools for help when it comes to converting videos to different formats. Although we can find thousands of conversion programs on Google that can provide similar services, only a few of them can really satisfy us, but WonderFox DVD Video Converter is an exception, it can provide users with the ultimate experience. In this article, we will discuss its great features, as well as the pros and cons.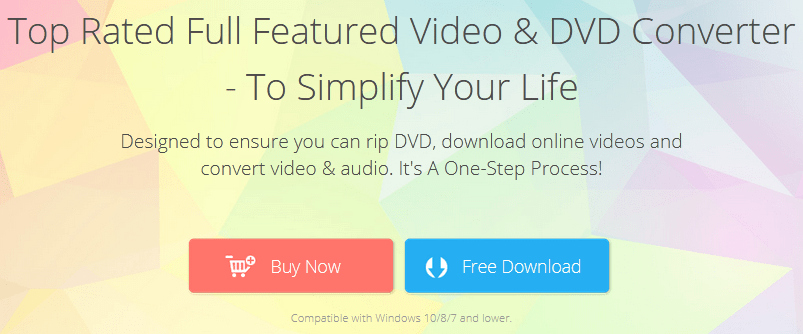 About WonderFox DVD Video Converter
So far, we have tried a lot of video conversion programs, they all claim to be able to quickly convert your video to a variety of formats, in fact, only a few in our review can do the job perfectly.
WonderFox DVD Video Converter is a versatile tool, it is more powerful and professional than most converters we usually use, and it has been updated to the latest version which has more detailed features than before.
Although many converters put conversion features first, WonderFox DVD Video Converter provides you with a one-stop service that can not only convert videos, download videos, edit videos but also rip DVDs, create ringtones, and more.
Interface And System
WonderFox DVD Video Converter has a concise and clear interface and is very user-friendly, allowing you to work like a professional even if you are just a regular user, you can perform the conversion without any user guide, just follow the instructions on the interface.
In addition, it is perfectly compatible with Windows 10/8/7 and lower. If you want to change its display language, you can find the language type you like in the installation package.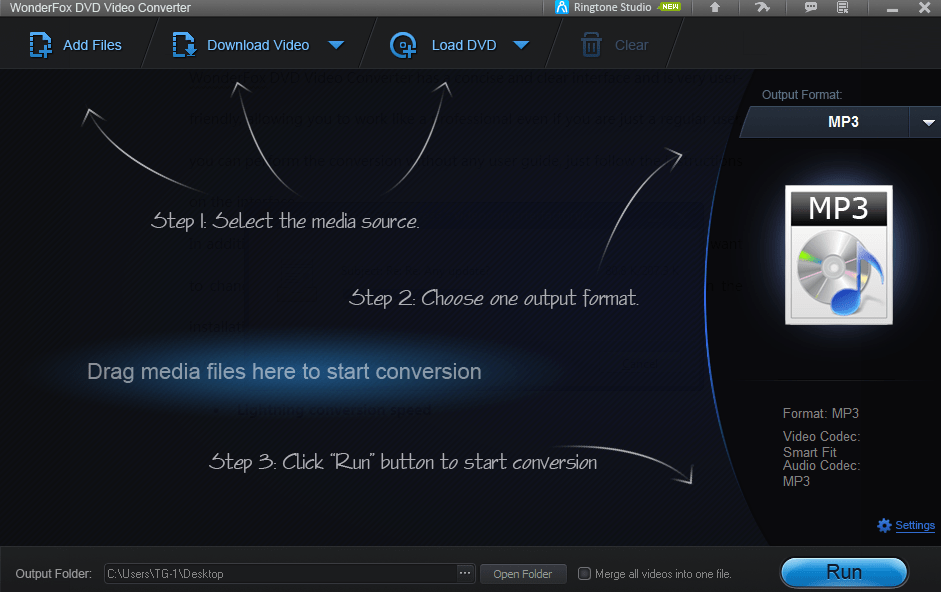 What makes it unique?
Lightning conversion speed
WonderFox DVD Video Converter uses the device's hardware to speed up the entire process and allows you to extend the conversion speed. According to the official, the software has a conversion speed that is 50 times faster than traditional programs.
As for ripping DVDs, it can rip a 120-minute movie in 20 minutes.
HD Output Quality
Worried that too fast conversion speed will cause the image to be unclear? There is absolutely no need to worry. The video converter uses lossless compression and conversion mode, which can ensure that the output file is consistent with the original file quality. If you are not satisfied with the quality, you can also use WonderFox DVD Video Converter to convert videos to 1080P, 2K, 4K.
Multiple Sources and File Types
What we like most about WonderFox DVD Video Converter is that it can add files from a variety of sources. Whether your device is a phone, tablet, laptop, or desktop, handset it allows you to import media files and convert them to the device you need.
For professional users, they can also load audio, video, DVD, etc. from cameras, hard drives, and other sources.
Batch Convert Videos
WonderFox DVD Video Converter supports batch conversion mode, which allows you to add up to 10 videos to the program at one time and convert the format together. Not only your time is saved, but also your experience is improved.
Automatically grab all main movies from 99 titles
If the file you want to convert is a DVD, here is another highlight you can take advantage of. WonderFox DVD Video Converter has an automatic recognition function that can intelligently detect the main movie in the DVD from 99 titles. If your DVD contains more than one title, they will all be found one by one.
What it can Help you do?
Convert video and DVD to 300+ formats
As I mentioned, it is a professional converter and ripper, so converting formats is its main task. With its help, you can convert DVD and video to more than 300 output formats:
Video formats: MP4, MPG, AVI, MKV, VOB, WMV, MKV, M4V, MTS, M2TS, ASF, 3GP, etc.
Audio formats: AC3, MP3, AAC, WAV, MKA, FLAC, OGG, M4A, DTS, ALAC, etc.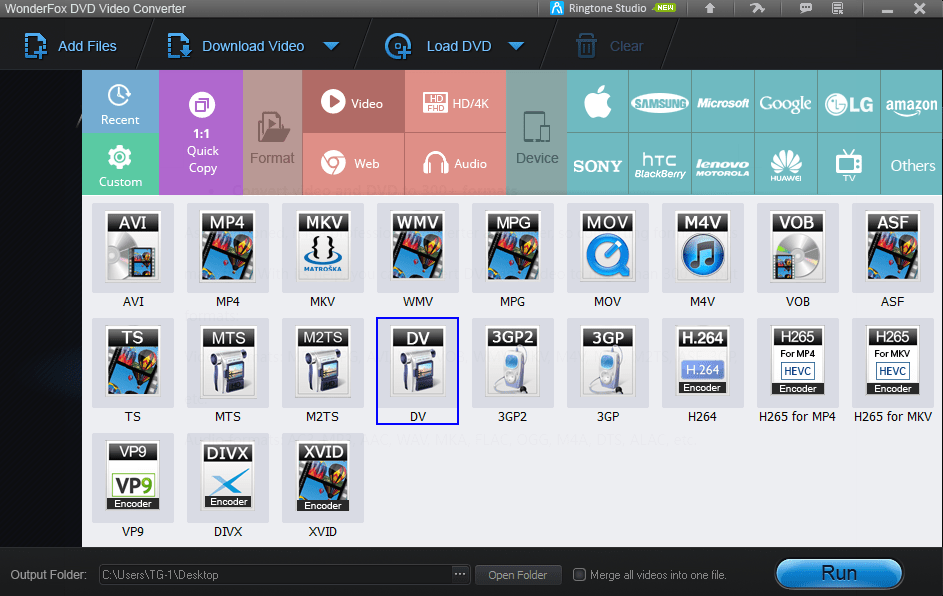 Download Videos From Hot Sites
Watching videos has become an important part of people's free time, but many websites only allow online viewing and do not accept downloading videos for offline enjoyment.
Fortunately, WonderFox DVD Video Converter comes with an online video downloader that supports you to download popular videos from more than 300 video sites in the world, including YouTube, Facebook, Vimeo, Twitter, Liveleak, Hulu, etc.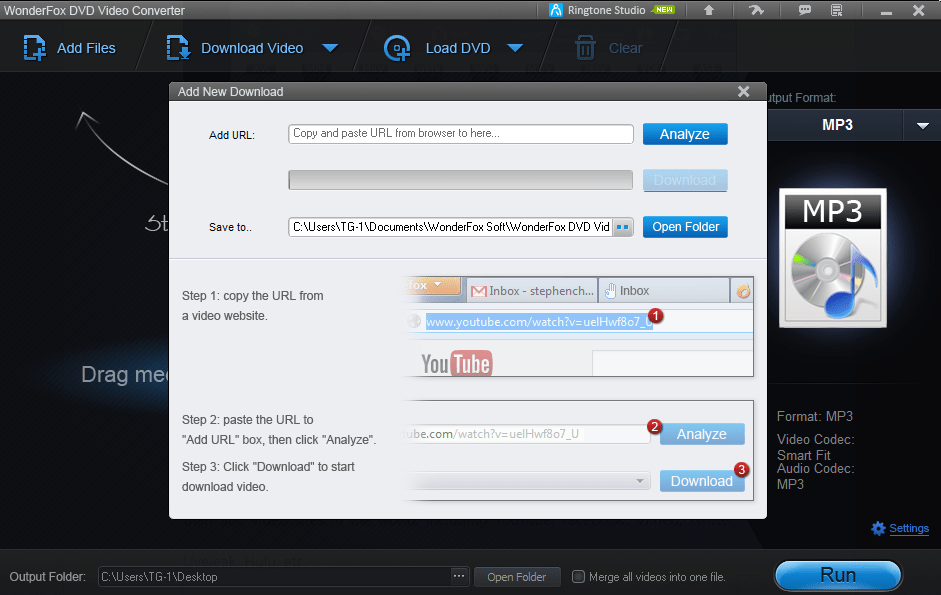 Edit videos and DVDs without any third-party Tools
No need to download and buy additional video editing software once you have WonderFox DVD Video Converter, its built-in video editor can help you:
Crop – Crop out black bars, extra borders, etc. in your video to meet your needs.
Add special effects – make pale videos fun. You can use the software to enhance video effects such as Chroma, Contrast, etc. And add different filters, denoising, old movies, etc.
Watermark – It is necessary for professional users or video-makers to add a unique watermark to the video to prevent being infringed.
Merge – Combine multiple meaningful or memorable videos into the same video file.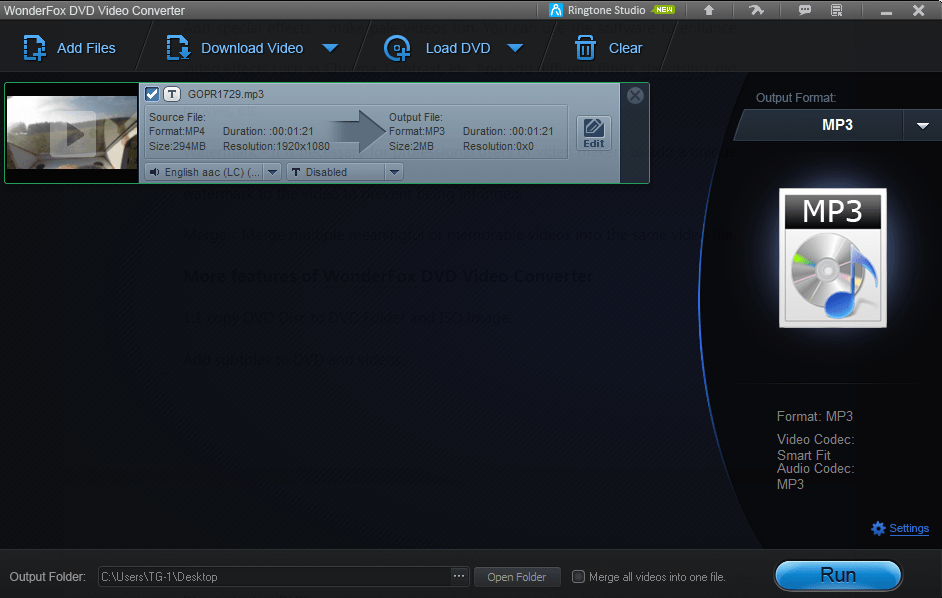 More features of WonderFox DVD Video Converter
1:1 copy DVD Disc to DVD Folder and ISO Image.
Add subtitles to DVD and videos.
Rip protected DVDs.
Convert SD video to HD video.
Back up old and scratched DVDs to digital files.
Final Words
In short, after using WonderFox DVD Video Converter for a period of time, it impressed us. Although there are still some things that need to be improved, such as lack of Mac version and few language types, these do not affect it to become a great all-in-one tool. So far, its main conversion features work very smoothly, and both the single video conversion and batch conversion have achieved good results.
Moreover, its ripping section is also very useful, supporting almost all DVD types, including DVD movies, fitness videos, music videos, tutorials, TV series, 99-title DVDs, etc. It will be a good choice if you have a large number of DVDs in your home that need to be digitized for better collection. Nevertheless, we recommend using this feature to the extent supported by local copyright laws.