Digital video has increasingly become a critical technology in a wide range of activities in our everyday lives, from creating the home movie for special occasions to designing multimedia products. However, with recent advances in digital video equipment and editing software, more and more people can be engaged in producing and editing their videos. To save money, you can use Video Editing Tools which are free of cost to edit videos.
Video Editing Tools
Nutshell:
Nutshell creates fun mini-movies for you by using the elements of snap pictures, add captions, choose graphics. Nutshell creates entertaining mini-movies using these few items for you in just a few seconds. It even creates an audio track for you using the sounds that captured when the three photos snapped.
Magisto:
Magisto is used to transform photos and videos into edited movies, complete with music and effects, in minutes. It is an entirely automated video editing app. Within in the app or select photos and videos from your camera roll, you can shoot video clips. It uses you to select video style and soundtrack also It edits your video with automated editing.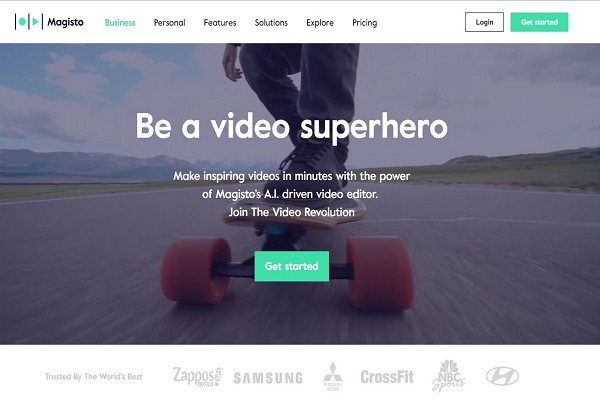 Animoto:
Animoto is used to make most of the decisions for you to simplify video editing by limiting the number of customization options. It is a straightforward process with impressive results.
It has additional features like HD videos, longer videos, video downloads, cloud storage, more photos and videos to upload. Animoto generates a preview with automated editing.
Videoshop:
Videoshop creates movies inside a relatively user-friendly interface without restricting you to a template format. It can arrange your clips in your preferred order and also trim your clips to the free length. It has the feature of adding filters and titles.
iMovie App:
The iMovie app makes it easy for you without the limitations of a required template to produce videos to fit your needs. It is accessible from first to last.
iMovie for Macs:
The Mac version is more potent than the iMovie app. Thus both iMovie versions should be listed as unique options for video producers. It is easy and best for the use of beginners.
Filmora Video Editor:
Filmora Video Editor, which helps you create amazing and high-quality videos (4K) with powerful video editing tools. It supports all kinds of videos, audio files and photos and recording the PC screen.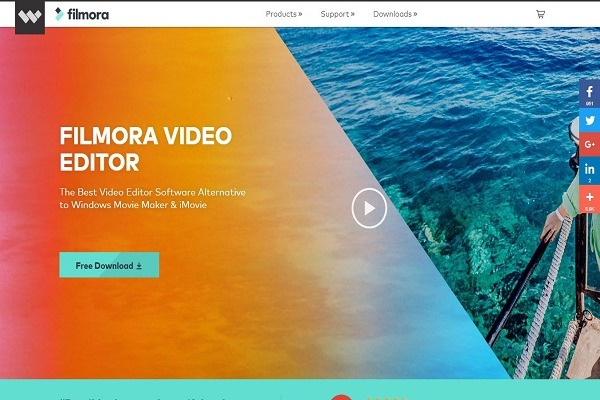 VirtualDub:
VirtualDub offers features like the user-friendly interface and allows for adding files, deleting files, reordering video parts, cropping sidebars, and rotating videos. Apart from editing, It's an all-in-one program that can as well convert videos.
Sony Vegas Movie Studio:
Sony Vegas Movie Studio is a very minimal of your effort and resources also will be the right choice for coming up with stunning videos. Sony Vegas Movie Studio has unique features that include the simple interface, video stabilization, texts and real-time effects.
Final Cut Pro:
Apple's Final Cut Pro 2.0 displays some capabilities required for a professional digital video production suite. Final Cut Pro can deal with multiple tracks of media.
For example, the program supports three-point editing, multi-track trimming, graphical ripple, and roll, slip and slide trimming, keyboard editing, timeline editing, and match frame editing.
FFMpeg:
FFmpeg is a paid video editing tool for windows. It is complete and has the a cross-platform solution to record. It is a collection of free software that can record, convert, and stream digital audio and video, including libavcodec and libavformat.
Blender:
Blender is one of the best video editors for both Windows and Mac. It is the free open source 3D content creation which supports all major operating systems under the GNU General Public License.
Blender has many advanced features, such as modifier-based modeling tools, powerful character animation tools, a node-based material, etc.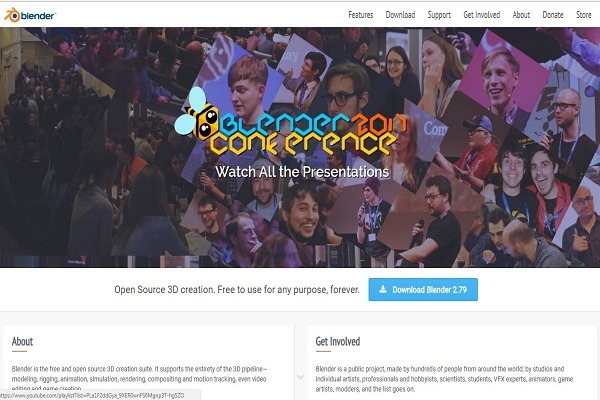 DaVinci Resolve:
It has revolutionary new tools for editing. Here color correction and professional auto-post Production can be done in DaVinci Resolve all in a single application. DaVinci is the world's fastest-growing and advanced editing software.
VideoPad Video Editor:
VideoPad Video Editor is an intuitive, feature-rich and easy to use video editing platform. It is natural editing with its drag and, drops type timeline for the beginners and, loads of transitions, effects and, speed adjustment features make customization easier.
The results can be posted quickly on social media networks like Flickr, Facebook, and YouTube, etc. at the end.
OpenShot:
OpenShot is an impressive interface for free software. There will be 3D the animation options, and animation framework for its primary focus is on quick editing while the editor offers video effects.
Studio DV:
Studio DV can capture individual scenes within videotape. This layout shows the producer where media elements start and stop. Another attractive tool is the SmartCapture tool.
To save storage space during the editing phase, SmartCapture records video at a lower resolution can introduce. Once the movie has been in exact size by trimming, Studio DV automatically digitizes the final video at full DV resolution. The film then can be exported to QuickTime or DV.
Machete Video Editor Lite:
Machete, the Lite edition is designed to delete unnecessary fragments (e.g., cut out commercials), copy, move, mix and save individual pieces. Also, you can use the software to remove audio tracks from video files.
Machete Video Editor Lite's simple and intuitive interface you can edit your files within a few minutes after downloading the program, even if you never wrote a video file before.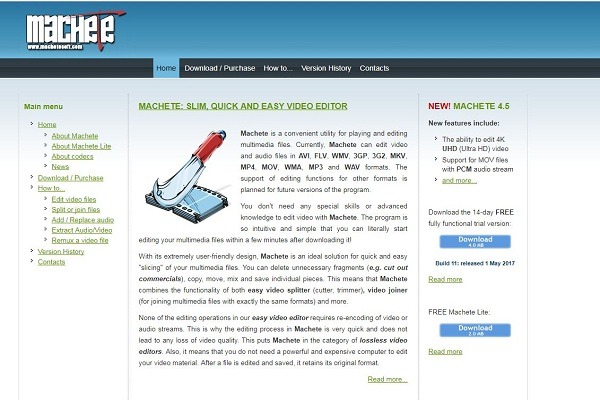 Avidemux:
Avidemux allows you to basic Video Editing Tools without worrying about a loss of video quality. The tasks can automate Projects, job queue, and powerful scripting capabilities. For the beginners, the program supports multiple video formats, including AVI, DVD, MPEG, QuickTime, and MP4.
WeVideo:
Wevideo is the online video editor that makes it easy to capture, create and view. WeVideo has features of audio editing capabilities, a library of commercially licensed music, and the ability to share videos in 4K resolution.
Lightworks:
Lightworks used for importing, trimming, and seamlessly weaving audio and video together with a few simple mouse. 'Free' and 'Pro' are two different licenses you can choose from with Lightworks. Pro version offers more features, including stereoscopic output and advanced project sharing.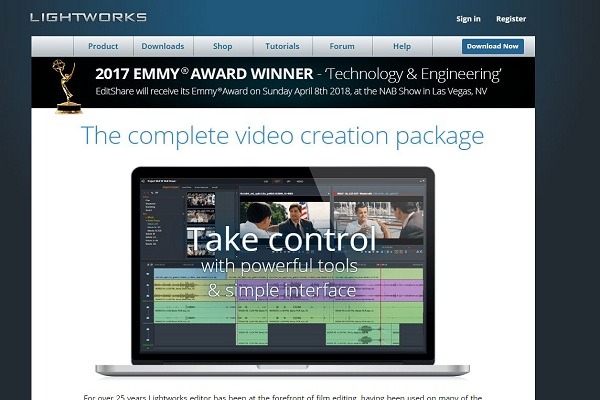 Shortcut:
The shortcut is a great video editor for as much compatibility as possible and straightforward, highly customizable interface. It easy to capture and use video right from your computer with support for up to 4K resolution.
The Above mentioned are the best Video Editing Tools that are very useful to you in your market resources and are all free tools to use. These are very useful and profitable for video editing software.
How to Use VLC as a Video Editing Tool
VLC is not just a video player. It offers many features such as creating videos, cutting and merging them, etc. There are some cool features on VLC that allow editing a video, and here is how it can be done.
The videos created in portrait mode can be changed to portrait mode using VLC.
Open the VLC media player on your desktop and go to 'effect and filters' option.

Choose the video effect and then choose to rotate option. A slider will appear, which can move as per requirement

.
The vac media player also works as a video cutting tool. If you have a huge video, you can make it into small clips, or you can cut video songs from movies to share with friends.
To cut the videos, open VLC and click on the View tab. Then choose the advanced controls option. Then click on the Recording button which is in a red circle.
Play video and choose the point at where the video needs to split. Then save it to 'my computer' folder.
Another important feature for video editing is the merging of videos. Multiple small videos can be merged to create a new video.VLC also offers this facility.
The only thing one should remember is that the video formats should be the same.
There is 'open multiple files' option in the media menu of the VLC media player.
Open it and add files to the sequence you want to merge them.
Click the Play button and choose Convert option from a drop-down menu. Give the location to save file.
Windows software users can use Windows movie maker to cut video or edit them. VLC media player, however, can be used with various operating systems such as Ubuntu or Mac. See that you have the latest version of the VLC media player.
Wondershare Filmora : Best Free Video Editing Software (Review)
Wondershare Filmora is very simple and easy video editing software. Anyone can use this and get fantastic looking edited videos as this comes with features that help in making your videos high quality.
The user can choose two options when he launches the software – Easy mode and full feature mode. Easy mode offers not much control over the video since the video is automatically made with the clips imported and preprogrammed theme and music selected by the user. But the video can be created in just a few minutes.
Full feature mode allows editing the video. Editing can be done on a timeline or on the storyboard. There are eight editing tracks and a single video track.
Another feature of Filmore is the action can module. High definition footage created by cameras such as GoPro can be imported, edited and exported.
Of all the video editing programs available, Filmora has the easiest interface to grasp. The main window of the interface has all the tools and features.
Navigating the software can be learned in just a few minutes. After finishing editing the video project, it can be exported to YouTube, Vimeo or Facebook. It can also be optimized for playback on smartphones, gaming systems or tablets.
There is a built-in screen recorder that lets the user record the computer screen to create how-to videos or tutorials.
Overall, Wondershare Filmora is a very easy editor to use even for beginners. There is, however, some advanced features such as closed captions are missing.
Thus this is suitable for casual and novice users but not for professionals. The software is incapable of importing or editing 360-degree video.
The free trial version for desktop can be downloaded for both Windows and Mac. Mobile version is free.
Click here to Download Best Video Editing Software: Wondershare Filmora
Best 4K Monitor for Video Editing
Video editing is an important part of both YouTube content creators and professionals. Video editing is joining various scenes and creates a crisp footage. One of the requirements for video editing is a monitor. Correction of colors is an essential part of video editing, and for this, the video editor needs a 4K monitor. The best of the 4K monitors available in the market are mentioned below.
Dell 4K S2817Q is a 28 inches 4K monitor with 3840 x 2160 resolution which is four times more than FHD. The high pixel density allows watching fine details and editing high-resolution videos and more.
LG 31MU97Z-B is another 4K resolution IPS display computer monitor and is suitable for video and image editing. Its resolution is 4096 x 2160 pixels.
Eizo Color Edge CG318-4K is another monitor that comes with 4096 X 2160 pixels 4K screen. This is ideal for editing the videos. The screen size is 31.3 inches and the density is 149 ppi. This is suited for creating, editing and checking the video work.
BenQ BL3201PH offers high color accuracy which will please the video editors. It offers numerous image quality controls and it is also priced affordable for its size. This is a 32 inch 4K OPS panel monitor.
LG 27UD88-W's key features are the IPS monitor that comes with 3840 x 2160 pixels. This LG monitor is a must for professional videographers who are looking for accurate colors.
Samsung UE590 UHD-QHD is a 28-inch 4K monitor that offers great colors. Screen resolution is 3841 x 2169 pixels and this is also an ideal monitor
One of the important tools for video editing is the monitor. A 4K monitor is needed to get the correct colors of the video to make color corrections perfectly. There are many professional monitors available in the market among which the one with the best features needs to be selected.
[comparezon uskws="4k monitor" tplid="default"]
Top 10 Free Video Editing Software for YouTube
YouTube is the most popular video-sharing platform and hours and hours of video is uploaded to this platform every day. Brands, businesses or individuals are using this platform to reach wide numbers of audience. The performance of the video depends on the quality of the video created. Video editing plays an important role while making the video look more professional. Let us see some free video editing software for YouTube.
Filmora:
Filmora Video Editor can be used both for Windows and Mach. This software for YouTube video editing supports many formats. Color correction and green screen are the notable features.
iMovie:
iMovie is YouTube video editing software for Mac users. This easy to use program has a friendly interface and allows sharing edited fields online.
Windows Movie Maker:
Windows Movie Maker video editing software is for Windows users. This allows creating, editing and publishing the videos. This free software is very easy to use and has many editing tools and functions.
Video Pad Video Editor:
Video Pad Video editor interface can easily experience by the beginners. The drag and drop buttons, transitions, speed adjustments, effects make user enjoyable. Once if you finished the editing easily shareable on social media networks like Flicker, YouTube and Facebook.
LightWorks:
LightWorks is video editing software for YouTube videos. This free software supports different platforms and is available as free and paid service.
Virtual Dub:
Virtual Dub is free video editing software for YouTube. This is easy to use and offers interesting fun transitions. Suitable for photo slide shows.
Blender:
Blender is video editing software for Mac. There are many advanced features including 3D graphics.
VSDC:
VSDC free video editor has many effects and filters to make your footage look professional.
Wax:
Wax is another free video editor but with limited functions.
Avidemux:
Avidemux is another free editor for beginners. Simple cutting filtering and encoding tasks can be done and it supports various file types.
Free video editing software tools online help save the money. But finding good software may require patience. The above mentioned are some of the best video editing software with interesting features.
Top 10 Free Video Editing Software
Videos can turn as the best if and only if they edited in the right way. Here are some top 10 video editing software that is useful for video editing. here are the Top 10 Free Video Editing Software.
Free Video Editing Software
1. Windows movie maker
It is one of the free video editing tools for the windows users. With a simple dragging and dropping of the images and clippings, the users can easily make good videos and video transitions and effects. Users can easily edit the video clippings.
2. Cyber link power Director
Best and powerful tool with excellent designing. It is best for professional editors.
3. Core video studio
Best way to create the professional looking movie editing.. it has most capable editing tools which are especially best for the beginners.
4. Adobe premiere elements
It is the most user-friendly and powerful editing tool which contain great enhancement tools and best for on job training sessions in video editing.
5. Sony Vegas Pro
Original video editing program which is best for professional editors. This is the most advanced software well fitted for the professional usage.
6. Roxio Creator
A digital suite for creative editors. Best for beginners.
7. Pinnacle
Best for professionals as users can add many clippings and can also have an overlapping option. There several numbers of transitions and other effects also which can be utilized in movie creation.
8. Nero video editors
Nero is well known Software Company which is known for DVD writer now it came up with a good video editing solution with great tools.
9. Movie plus
Best for movie creation where the users are allowed to add many tracks.
10. Video Pad
Best for editing and adding effects with great sharing options is the best choice for beginners.
All these above editing software are the best for video editing.
PowerDirector 16 and Director Suite with 360° Video Editing Tools [Review]
Every moment under one roof that gives an ultimate experience of being in the particular video, which can be the memories of family, travel, and brave actions, all will remains as the unforgettable album. This all can be possible only with PowerDirector 16.
PowerDirector 16:
To create an innovative video that remains as the recall of each moment that we enjoyed in the real-time then it could be the best suggestion.
It gives more flexibility with the color correction that it can adjust the environment by tuning color automatically.
The lookup table will enable the user to add the effective color to the existing video footage.
The MultiCam Designer will be used to capture the moments of video from all angles that contain four slides.
The video can be shared on social media platforms like YouTube and Facebook.
Disc authoring can be used to make the video that is compactable with DVDs, CDs, and Blu-ray.
The preview and sharing of video can be done effectively and quickly with help of 64-bit powerhouse.
The animated frame of video college designer is possible.
More effective tools are available in it to attain the efficient video, especially for travel videos.
The tools might include theme designer, transition designer, mask designer and menu designer etc.
360° Video Editing:
The PowerDirector 16 is more flexible to edit the 360-degree videos with more powerful designer tools.
By using this, the titles for the 360-degree video can be added that gives the natural look while uploading.
The view designer can bring the appearance of capturing the moments from all angles of video footage.
The bonanza has been offered for the travel lovers as the travel pack with more templates.
Video stabilizing, motion tracking, for pan and zoom effects etc. can be done.
This has the unique feature that vertical video format can also be possible to access in the trending device mobile.
Note:
Power Director Suite is providing the offers as the premium effects.
A vlogger or video marketer must and should use software to get efficient video footage that can give an immersive experience of being in that video then make use of PowerDirector 16.
Spin Studio from Pixvana 360 Degree Video Editing Suite
360-degree videos have become the great buzz across the web. Spin Studio from Pixvana 360 Degree Video Editing Suite and editing software for 360-degree videos is new buzzes across the web. The new Pixvana from the Spin studio is striking every eye and was going to launch a beta version.
Pixvana – new suite tools for VR
Pixvana designed for the virtual reality professionals where they can utilize them to stitch, publishing, editing, as well as to share and distribution of the 360-degree content. The spin studio already placed the spin player and publisher who already launched in September this year, and the new arrivals are planned to strike the 2017 year with new features.
The new Spin stitch, story, and finish come with different features, which made the tools easy to use. The new spin stitches syncs and stitch with the clips from the rigs that support the virtual reality and the other cameras that are integrated. It came with good adjustments for the center point along with the horizon line and interaction. The interactive mask supports the editing which allows the users to go to review the stitch across the browser as well with the headset.
The Spin story integrates the clips of virtual reality by trimming and sequencing the full story tie lines along with the necessary transitions and the effects on it.
The Spin Finish allows the users to utilize the range of colors along with the color correction options. For the users can manage the color corrections which is included with the life of gamma gain and the eight ways of selective colors along with the sharpness which is very easy for the virtual reality professionals.
When it comes to spin publisher, it can generate the one button which encodes the VR content utilizing the Pixmania field to check on the adaptive streaming technology which is capable of adjusting in real-time. The spin player targets on the delivery of better VR video experience to the audience targets across the headsets at low-intensity playback too.
Therefore, it is beneficial for the VR professionals for editing the 360 degrees with its unique editing suite tools. Pixmania will become part of VR professional usage.
Top 10 Video Editing Software for Windows 10
Online video editing software has become more popular because the sharing of video content through social media was increased. Everyone is not perfect in programming to edit the videos or else we should spend some amount of money in order to create video. We get get some free video editing software, especially for windows.
There are many video editing software available to use for Windows 10 platform. The Internet helps to compare the features of these software and choose the best one.
1. Filmora video editor is compatible with Windows 10. This supports most of the audio files, videos and photos. You can get all the basic editing features such as cropping, editing, merging, green screen, filters and overlays. This is easy to learn and easy to use. This can be downloaded free.
2. VirtualDub is another software that can be used with Windows 10. Adding, deleting, cropping, reordering video parts and rotating the video are possible with this software. It also supports batch processing.
3. Pinnacle VideoSpin supports many file formats. It is easy to edit and there will be no difficulties in editing. Installation of the program on the computer needs registration.
4. Sony VegasMovie Studio allows enjoying assured compatibility. The software, however, is highly priced and the trial version only offers limited functionalities.
5. Windows MovieMaker free version comes with basic editing tools can be enjoyed. Editing of the video is easy with the timeline feature.
6. WinX Video converter programs also come with video editing options. This is compatible with Windows 10. The user can cut off, merge videos, add subtitles, adjust volumes, change the bit rate of lower video resolution.
7. Lightworks Free is a free video editor for Windows 10. Lightworks is available as free and pro versions. Many wonderful editing options are available.
8. Avidemux is another free video editor for Windows 10. Only one video clip can be loaded at a time.
9. Shortcut is another free video editor. And this software can be used on Windows, Mac OS X and Linux.
10. Abode Premiere Element 15 is an amateur video editing software.
Some of the above-mentioned video editing software for Windows 10 can be downloaded free from the internet. Basic users can make use of these free software and professional should use the pro versions.
TechSmith Camtasia Video Editing Software [Review]
Camtasia Studio 8 is powerful professional multimedia video editing software, TechSmith Camtasia can record your screen to capture PowerPoint slides, web pages, and software demos. Camtasia Studio 8 flexible option allows you to capture a full region or full screen of a window. It is easy to export the content, includes graphics effects in your videos and gives smart focus.
Key Features Of TechSmith Camtasia Video Editing Software:
TechSmith Camtasia Studio 8 record a video of everything that is running on your computer screen. It is a professional level video editing application when compared to other software it stood on the top position.
Camtasia looks for all capture editing tools, a comprehensive set of editing tool, video editing application produce highest quality videos run for the money.
This software is mostly used for creating presentations for meetings, make tutorials and to give product demos using PowerPoint slides.
You can record whatever part of your screen down to the pixels, Camtasia Studio makes it simple to capture any window or a region to record the video and easy tools to edit.
Once if you finished recording Camtasia Studio can import your system screen video, audio, microphone, and cursor into their format of files, os user can easily edit those videos.
If you would like to test the Camtasia video editing software capture the real-world footage or upload a video file or an audio file Camtasia Studio give you new look to those tracks.
You can expect a sharp, clear cut video that you see on your screen while you are recording a video. One of the best advantages of Camtasia is set up automatically workout without any pain.
Once you are finished with recording and editing the video, you can directly share or send it through social media websites like Google Drive, YouTube and on the screencast.
Camtasia Studio allows smooth functioning on video editing, gives a lot of nice features allows to work easily on Screen capturing and editing like a breeze.
It allows you to preset before on creating a PowerPoint presentation or a complete screen capture or a half screen capture. The recordings are clear sharp and crisp, gives accurate finishing and excellent framework.
It is synchronized for mobile devices or handheld devices which can give complete graphic effects to your video and full-frame finishing.
Techsmith Camtasia integrated with speech recognition software which allows users to work on operating system create text files automatically add subtitles and captions.
This application has excellent skills to work on Green screen environment, allows excellent skills to work on the green screen create a video, but it didn't look professional.
It offers exceptional control over video editing and screen recording works, and you need much more callouts, ability to zoom in and out options what you are exactly doing on screen.
Techsmith Camtasia video editing software is an excellent editor, it is designed to capture most possible screen capturing tools nothing can compete with software for screen recording. It gives the best possible ways of recording and editing the video. Have a glance at it, try it for a better result.
Wondershare Video Editor: Speed Up Your Video Editing Process
When the demand for video has been crossed the expected levels then the video editing software acquisition for the creation of innovative videos have been increased gradually. Nowadays it has rapid growth with the involvement of ultra-advanced tools for editing the normal videos which give the digital appearance that everyone can do. In this category, the Wondershare video editor is the one in the top list.
Wondershare Video Editor
The Wondershare video editor is software which is used create the video with ultimate editing features that are needed by all vloggers and a normal person needs after capturing the videos.
This can be used in an easy way to frame the videos that are most compactable to share on Mobiles, DVDs and even over the personal computers associated with websites.
Both the Mac and Windows versions of Wondershare video editor software are available to edit the videos at our glance. This completely gives the new life to the abnormal video.
Advantages of Wondershare Video Editor
Wondershare provides 330+ unique effects that can be applied to our videos.
The features like filters, text and motion effects and alterations will make our video to be at the edge of a cliff.
The video import can be done by using it from all video formats including HD videos.
It is the library of video effects with built-in support.
Basic advantages:
By using it the 4k resolution videos can be edited and exported.
The audio disturbance can be diminished using it.
The motion for the creatures in the video can be edited to either slow or fast.
The GIF file format can be held by the Wondershare video editor.
From the most commonly used social media sites the videos files can be imported into it.
The color adjustment will be done at our hands.
Benefits of Advanced features that are unique from others:
After editing the video the preview of it can be viewed to make any changes that have been required.
The most required thing is that the videos can be recorded by using the feature of an in-built recorder.
Simultaneous play of multiple videos is possible.
With the help of picture in picture feature, the several videos can be layered.
Audio monetization is done by separating the audio from video.
The 'Chroma key' which is termed as 'green screen' can be used to change the background of the video clip.
The 3D Look up table can be figured to frame the predicted image from the original clip.
The on held stability has been provided for the video if there are any effects arise by mistake.
Upgraded level of Wondershare
'Video Converter Ultimate 10' which gives high-quality videos containing added extraordinary features at fast conversion time.
Video controls of Wondershare
Aspect ratio, brightness, crop, trim, merge, rotate, speed, hue, saturation, and contrast.
Audio controls
Volume, trim, pitch, split, fade-out, fade-in, equalizer and voice over.
'Our drive to create a simpler world through better technology starts at the top' given by the founder and CEO of Wondershare has been fulfilled with their indistinguishable services at the customers.
To bring the energetic world to the video that has been arrived with a new look make use of Wondershare video editing software. This gives an extraordinary experience of watching your video that never seen before.
Best Video Editing Softwares for YouTube
If you are new to the field of video editing world so as like a free video editing software can also be the best thing for you. Though most of the free video editors are the feature as limited so they are easy to use and can also meet almost whole of basic video demands as trimming, cutting, cropping or for the sake of rotating.
It is a fact Windows could find and will give you an overview of what can expect from the editing work.
If you can hire services will be good for your assignments, and here you will have the best choice at Cheapessay.net.
Always select a right video editor for Windows Operating System
Finding the best video editing software should be a core part of any specific ecommerce entrepreneur's video achievement.
Stunning content can exactly support boost conversions and ROI for online storing.
Facebook ads, YouTube products testimonials, and the best free video editing app will make your brand look slick and professional.
Same as that if you want to make your own beats, you actually not have the funds and to spend on the studio equipment and then will get a beat maker app for PC and useful totally.
Some of the thing you actually narrow and search best beat maker software and apps.
What can do along video editing software?
Video editing software can do more than splice, and right together multiple takes to create a logical scene or the videos.
It is the way that you can create different file formats, and with the video, you need to add transitions and other effects and more.
So as that as the way depending on the software selection and can even add objects to video or offer particular effects like subtitles, menus, picture in pictures, etc.
Video Effects
Special effects are the key parts of video editing software, and also premier pro and further elements cannot go wrong.
It is the ways along windows movie marker have a limited set, and that is it perfectly. Now probably 10 and that is boring will only annoy and with the viewers.
Videos and their effects are truly impacting on the viewers, and people can quickly learn lots of things from.
If you aim to be a master in music production by learning at own pace but cannot enroll aim is to be a master in the music production by learning the editing process.
It is the way as talking about good and reliable beat maker software, sonic producer for your video is the best there is to do the job for you surely.
Follow Tutorials are Good for Beginners
It might get that video editing apps, and software above are either too simple and to meet the demands are editing or color corrections.
It is also considered and is too difficult to understand the whole video workflow.
People can also look at various top ranking and online software which is the best video editor for PC along with the valuable features and will be easy to use.
Best Video Making Software
Apple iMovie:
To make your video more effective, then, iMovie offers ten high fidelity filters. When you record your video on iPhone or iPad to edit the project, then you can use AirDrop to wirelessly and then you can transfer to Mac. Green-screen is the most amazing feature of it that enables you to place characters in exotic locations.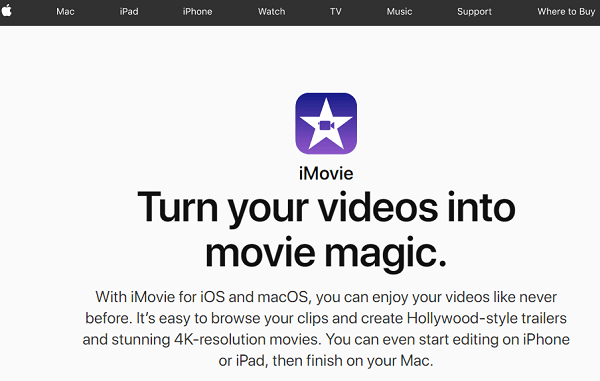 Wondershare Filmora:
It provides filters, transitions, custom titles, overlays, and other effective tools. You can even equalize audio, perform keyframing, and eliminate background noise by using sound enhancement features. The green screen helps to change the backgrounds.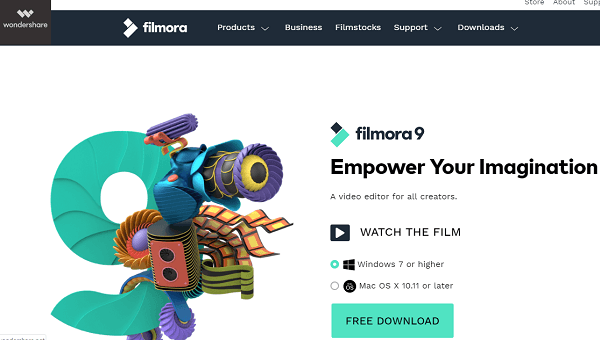 WeVideo:
You can access this video editing platform on any device and browser from anywhere. It is available on Mac, Chromebook, PC, iOS and Android devices. Through a simple interface offered by it, you can easily use video editing features. The JumpStart technology offers cloud-based video editing.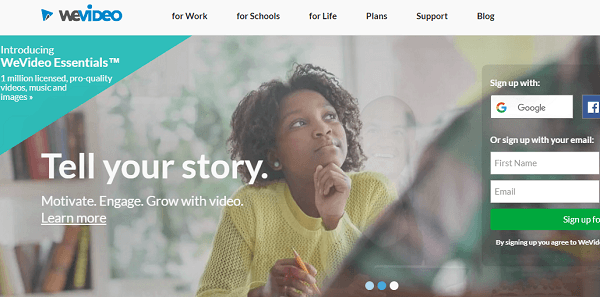 Top 10 Video Editing Apps for Instagram
Instagram is the only community with millions of users. It has become the entertainment hub for all the families and friends to share their moments through stories. In simple words, it is the album of the picture world where we can find every style of photography that may be either photo or video. It has become the trending media sharing source for all the business brands to make promotions. Most of the brands want to explore their branding strategy on Instagram in an extraordinary way.
Boomerang
The mini moments of our everyday life can be expanded by using this Boomerang app. With no signup or registration to the account, the mini videos can be created by using the camera. The immediate capturing and download is possible through it. 10 photos at a time can be captured and stitched to create the mini video that can be shared on social media sites along with Instagram as a GIF format.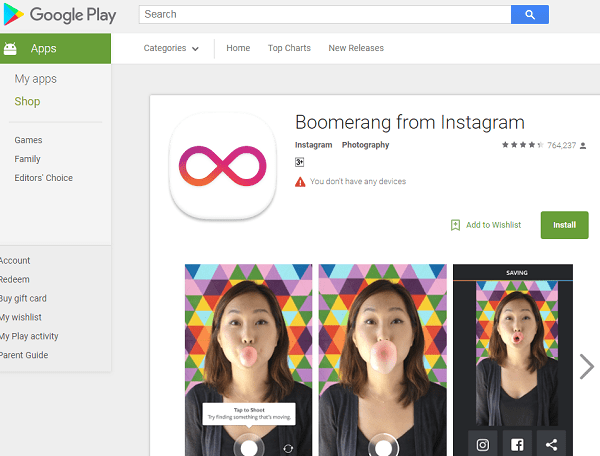 Horizon:
By using this app, we can convert the vertical videos to horizontal videos and photos by holding our device in any way that every Instagram user needs. The storage space can be managed in three ways of low, medium and high.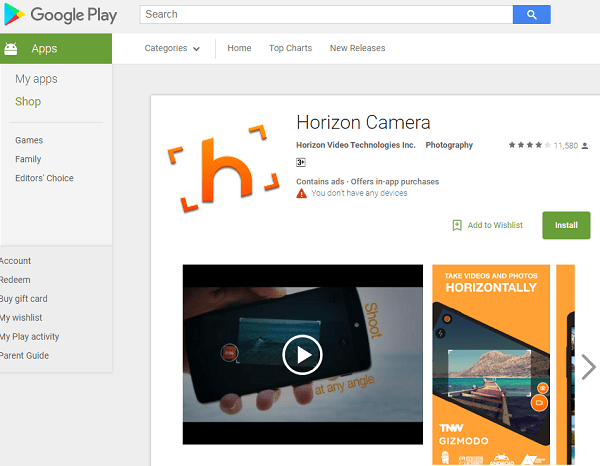 YouTube Capture:
It is originated from the Google to deliver the utmost experience to the users. It can be used to edit the videos that are uploaded to both the YouTube and other trending social media platforms like Instagram with ultimate editing features. The clips of unlimited can be stitched as a story and the trimming, color correction, and integration of soundtrack etc. can be done by using this app directly from our phone.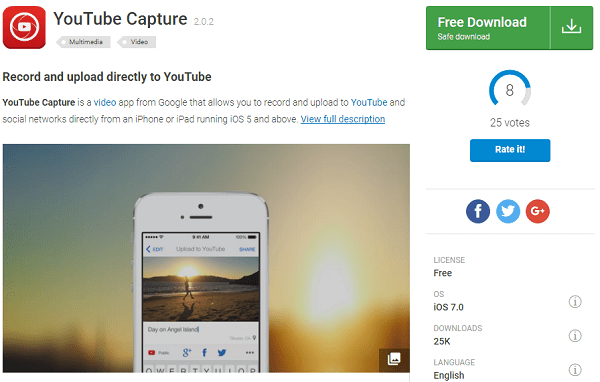 Magisto:
The only smarter app that delivers the astonishing video that can be shared in minutes on Instagram. Through this, the high-quality videos including captions and logos can be created. It provides the music library, and free video hosting can be launched by using this app.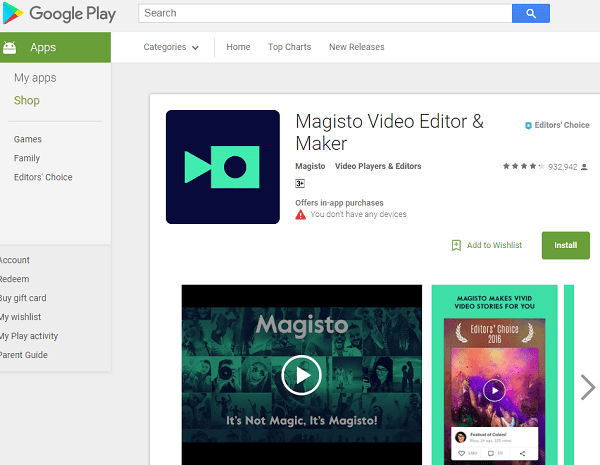 Lapse It:
The most advanced and trending features can be drawn from this app. The DSLR or GoPro camera images sequences can be imported by using Lapse It. The adjustments like focus, scene modes, white balance and exposure can be done manually with the help of this app.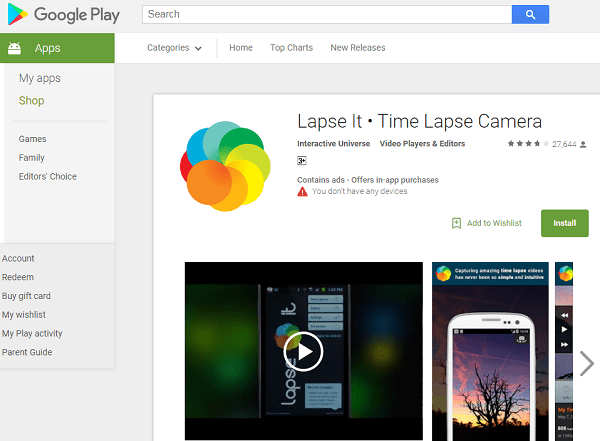 Clips:
It is available on iOS devices to generate the hilarious videos from the regular capturing moments. The animated titles and captions can be added that exactly synchronized while speaking during recording. The stories of our moments can be expressed by including emojis and comics most excitingly.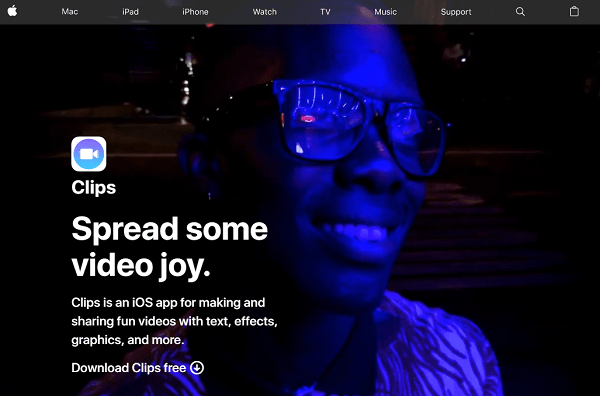 CuteCut:
The videos can be created easily with no watermarks of this app. The video can be created by using both the photos and videos. The merging and cutting of different format videos can be done easily. Our style of music can be added to the video. The extraction of audio from video is possible through this app.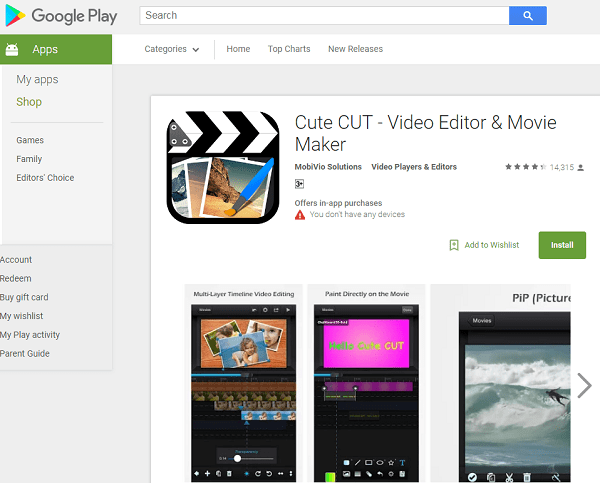 Quik:
The magic of adding beautiful effects to the video clips or photos can be observed by using this app. It allows adding 75 photos and also provides 23 video styles with mindboggling visual effects. The trimming of videos to play in slow and faster motion can be done easily. HD quality videos can be shared on viral social media sites like Instagram at an instant.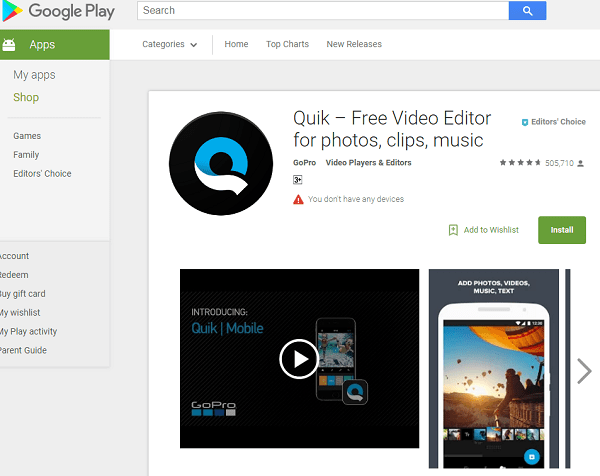 Funimate:
The video that has been created by using this app will giggle the Instagram audiences with most enjoying video editing effects. The fun moments can be created with the collaboration of our friends by using Funimate video editor. Texts, stickers, and emojis can be added along with our desired music to the video.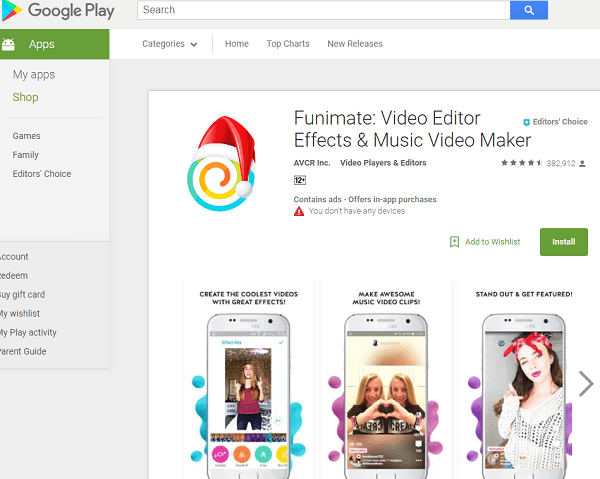 Giphy Cam:
The GIF files can be created in an instant with the help of this app. Gifs can be enhanced by adding the texts, face tracked accessories, frames, and stickers, etc. Just by holding the single button the GIFs of 5 frame Burst Mode can be created.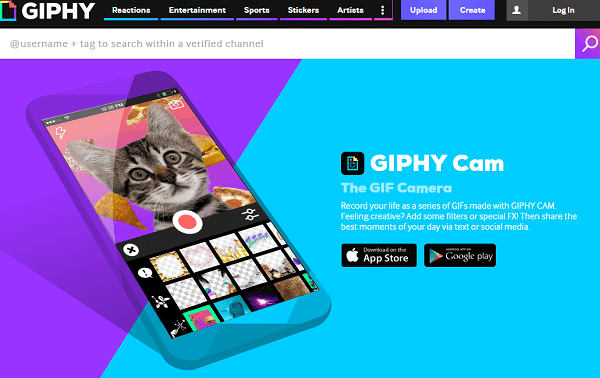 If you want to roll out on Instagram as the unique creator of producing different styles of photos or videos that enhance your creative strategy just go on using the above apps real time. These apps will help to project the icon of your innovation on Instagram.
Top 10 Video Editing Apps for iPhone
Creating high definition videos in iPhone is easy to process but adding descriptions titles, applying filters and editing the videos manually is a little bit complicated process. Video editing software makes a user to modify your iPhone videos easily with video editing apps. There are some Video Editing Apps available for iOS devices like iPhones and iPads. Here we go in deep with the Top 10 Video Editing Apps for iPhones.
FilmoraGo:
Filmorago is the easy interface to edit your everyday videos into artistic videos. It gives professional look to the video looks like costly. Just select a video to edit apply background theme, apply one background music to the selected video. The basic features are transaction, trim and apply filters. One of the best features is it automatically picks the best part to highlight the video.
Splice:
Splice is a best-recommended iOS app for editing videos on your iPhone. Its free app allows mix n match the video, add music and filters required basic editing. It provides audio and video editing timelines to edit easily. Add slow motion effects, zoom, orientation and creates HD videos.
iMovie By Apple:
This is an official iOS app which allows users to edit the video in your iPhones. The best app for video editing which transforms your video into professional movie look. It provides movie themes, transitions, sound effects to turn video into gorgeous. You can shoot a video directly from the app for better video clarity and editing.
VideoShop:
It is the fast and safe way of editing video in iOS. Advertisement free video editing app for iPhones. This app allows to break the big video into amazing video clips, add sound effects, slow motion graphic effects, fast motion and join all small clips in one video. It supports Reverse playback, rotates 90 degrees and titles between videos animation effects to iPhone videos.
Quik:
One of the most popular apps developed by GoPro for iPhone users. Quik allows you to create most elusive videos with in few steps. It can allow up to 200 photos and videos to edit and has 26 video editing styles. It is the smart app which allows you to apply transitions, synchronizing beat of the music, analyze your footage and everything.
Magisto:
Magisto is one of the best video editing app developed for iPhone users. The best feature of this app is it turns photos and videos automatically into magical video stories. You can share automatically to friends through social media. This app was awarded as "the best app for iPhone" user over 80 million happy users for this app worldwide.
Cameo:
Cameo is easy to edit video editing app which is packed tons of features. It is powerful but you won't believe east to run. The key feature is easy to edit, powerful video editing tools, different sharing and saving in your phones option, free iPad, and iPhone app. You can share through twitter, facebook, Instagram. It offers HD videos with 4K resolutions.
Filmakr:
Filmakr is a confortable app which allows users to directly shoot, edit and share options. It is the best app for to edit videos and share with family and friends. It makes stunning videos the bright features are slow motion effects, Strobe, Fast-Mo, Hd videos. It allows 4K, 1080p and HD video formats. It provides film look filters and dedicated controls to look stunning.
Viva Video:
Over 100 million users are using this app for video editing. Viva Video is one of the most popular and free video editing apps for iOS users. This has wonderful features of video editing tools like text Filters, storyboard telling, creative video lens, a slideshow maker and video college and more. Easy to import and share features.
Adobe Premiere Clip:
Adobe Premiere Clip is popular free video editing app for iPhone and iPad user. It has user-friendly features like drag and drop, trims out the photos, lighting adjustments, slow motion graphics, soundtracks, adjusts smooth volume levels between video clips. We can apply custom editing, lighting effects, appearance can change overall video look.
Conclusion:
The above is an excellent guide for video editing apps for iOS users. These are the Top 10 Video Editing Apps for iPhones to create professional videos.